| | |
| --- | --- |
| website | prolineplus.olg.ca |
| Licenses | |
| Provinces | ON |
| Customer Support | |
| App | |
| Min. Deposit | $15 |
| Payment Methods | +1 |
| Min. Withdrawal | $2 |
As of the 27th of August 2021, single-event betting is legal in Canada. Some provinces made that option available as soon as they could, and Ontario was no exception.
The Ontario Lottery and Gaming Corporation (OLG) extended its Proline brand by launching PROLINE+ on the 27th of August 2021.
This government-owned product is the answer for legal single-event betting in Ontario.
But is the new PROLINE+ worth your time?
What does PROLINE+ bring to the table, and how does it compare to international betting sites?
Continue reading below to find out all about odds, usability, and more!
Check out: PROLINE+ odds for NBA ahead of the playoffs
PROLINE+ Overview
Promotes Responsible Gaming
Not Very Competitive Odds
Only Two Payment Methods Available
Is PROLINE+ Safe?
Government-Run

Dedicated to Responsible Gaming

Helpful Pages Can be Slow to Load
PROLINE+ is as safe as online betting sites get. Due to the fact it's government-run (like its counterparts in other provinces, such as Loto-Québec), you don't have to worry about your funds or withdrawals.
Betting websites run by the government are one of the safest options you can go with.
Not only is it safe, but PROLINE+ goes above and beyond to support responsible gambling, too. Thanks to PlaySmart, you get to control how much money you spend, so you don't end up overspending it.
And if you fear that you or somebody you know may be having a gambling problem, just go to the "Find Help" section.
After answering a few questions, you'll have a better understanding of whether you could benefit from professional help.
The one downside to these very helpful pages is that they can be slow to load.
How Does PROLINE+ Work?
Simple Sign Up Process

Available in French

Dedication to Account Security

No Search Bar
Our user experience for the PROLINE+ is positive. The site's top and side menus allow for quick navigation to whatever sports you want to bet on.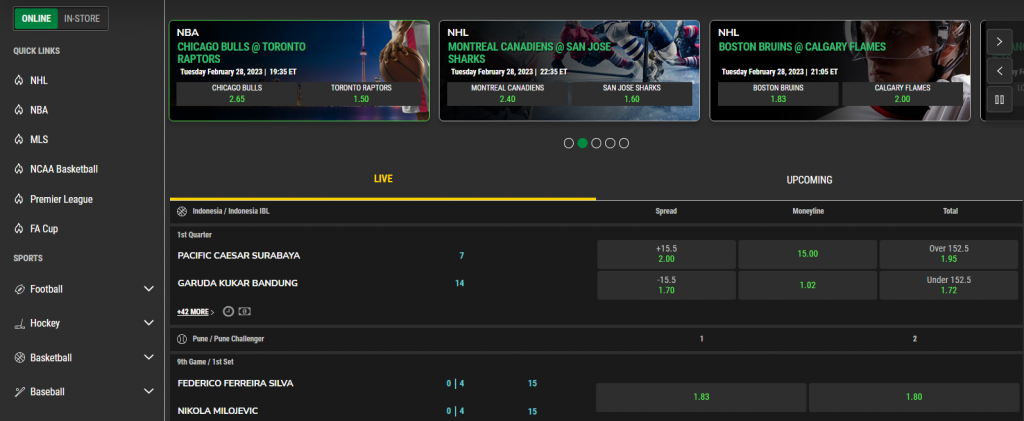 The site also allows you to change the language to French, and to switch the odds format.
We would have liked the inclusion of a search bar. However, the fact that the selection available is not very wide makes the navigation manageable.
What is the Difference Between PROLINE and PROLINE+?
Before we move on with our PROLINE+ review and explain how you can use it, let's explain the difference between OLG's PROLINE and PROLINE+, so there's no confusion:
PROLINE is OLG's retail brand, meaning you have to be physically present at a certain sportsbook or casino in order to play.
PROLINE+ is OLG's online brand, which allows you to bet and play casino games fully online.
How Do I Use Proline+?
If you're not sure where to start with the platform, PROLINE+ has an entire page dedicated to helping you register and begin playing.
Here's the PROLINE+ sign-up process in a nutshell:
1. First, you need to provide your email address.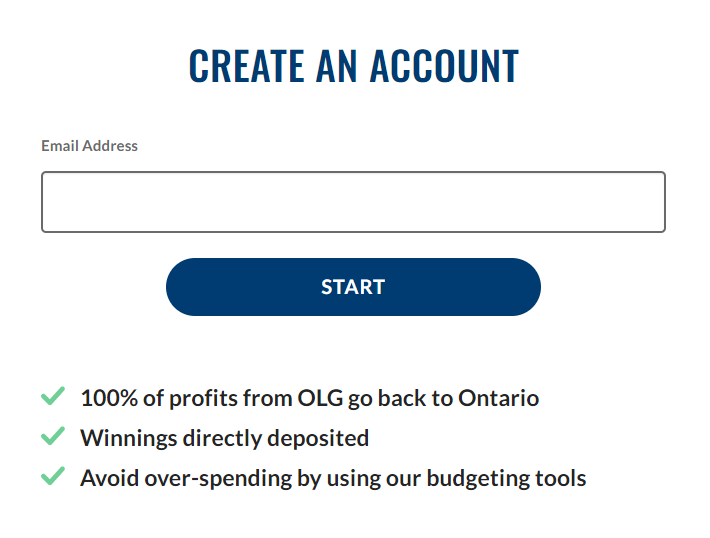 2. Next, you'll be asked to provide your name, create a username, choose a secure password, and answer some security questions.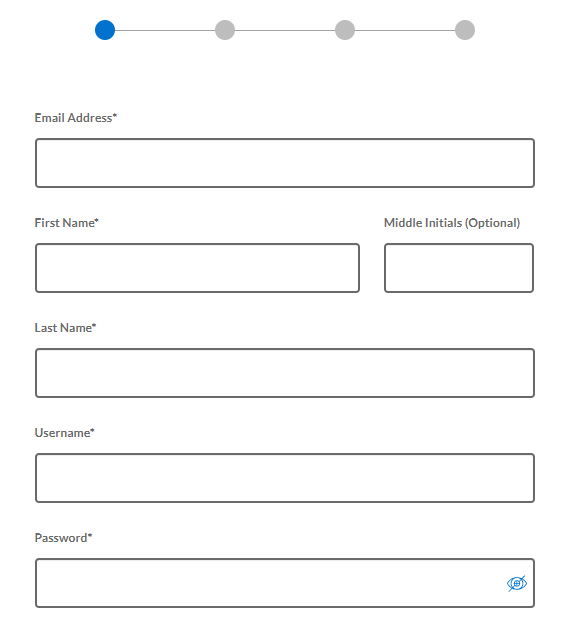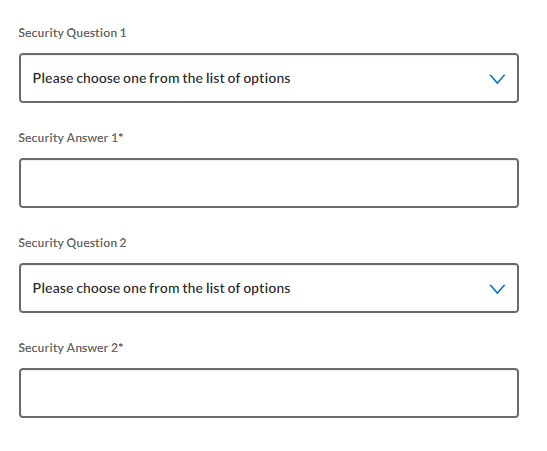 3. The next step is providing some personal information which will help PROLINE+ verify your identity.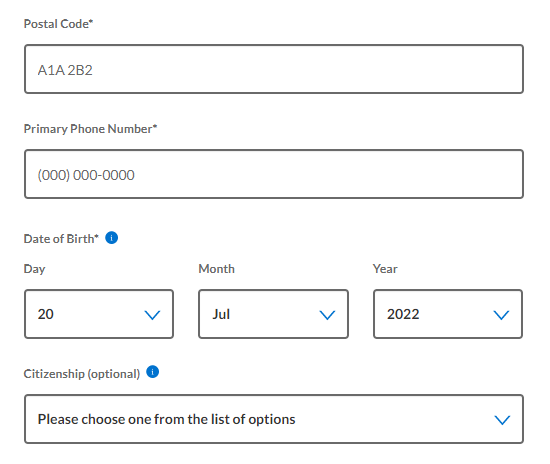 4. Once that's done, PROLINE+ will ask you for your language preferences.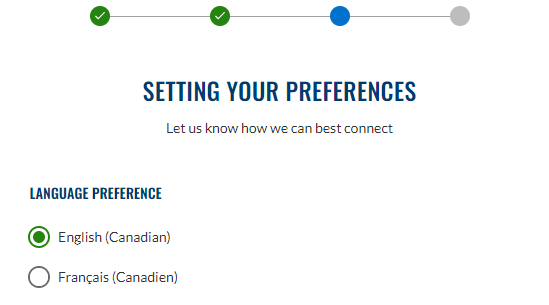 7. Finally, you can review all your data and edit it if necessary.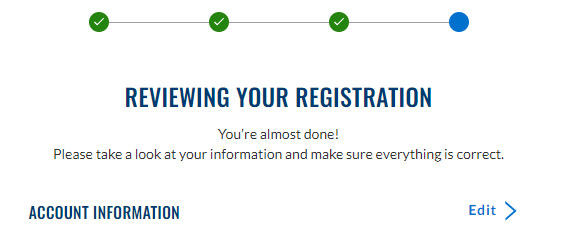 Overall, we found PROLINE+ to have a simple sign-up process focused on keeping your account safe.
Once you've signed up, feel free to browse through a chock-full "Learn" section created to help you master playing different games.
Use the PROLINE+ "Learn" section to find out all about gambling and how certain games work.
With all the positive PROLINE+ features in mind, we do feel that the desktop experience is better than the mobile one. The site took a while longer to load on mobile and to respond to clicks.
PROLINE+ Sports Betting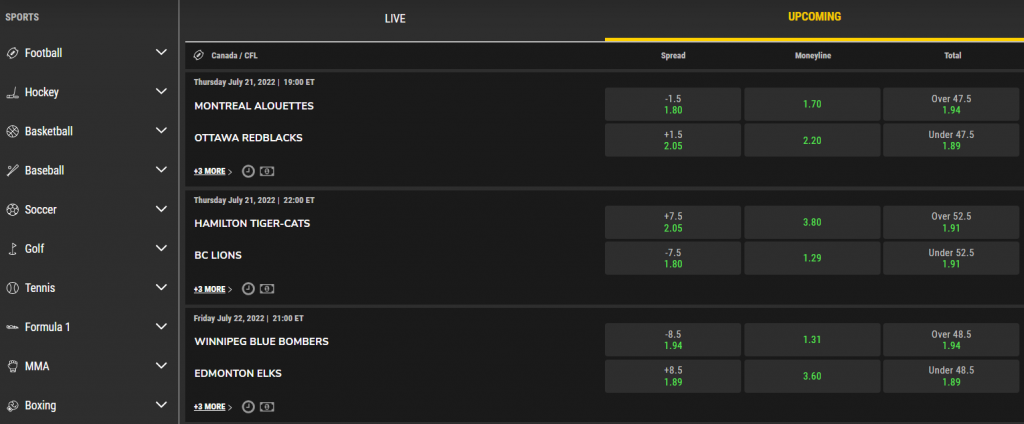 Variety of Betting Markets

Comprehensive Results Page

POOLS Bets

Odds Could be Better
When we compared PROLINE+ to other popular sportsbooks in Canada, we found it lacks in terms of the number of sports offered.
Eleven sports is a very low count compared to 35+ often available on the Canadian market. However, PROLINE+ does have a redeeming quality — it focuses on Canadians' favorite sports, events, and teams.
PROLINE+ is also an official betting partner of the NFL and the MLB.
Besides Canadian favorites like football, hockey, and basketball, there's a "twelfth" sport as well: politics. For example, you can bet on USA Presidential Elections of 2024.
That being said, some important sports are missing. Notably absent is eSports betting, for which we recommend you check out Rivalry Ontario, which is a top eSports option in Ontario. However, there are also other niche sports missing, such as cricket.
If you enjoy playing sports like these, check out some of our top operators offering them:
Moreover, the range of events is also limited. At the time of writing, Bet365 offered betting markets on 48 different tennis events, while PROLINE+ covered just 4 main events.
This means that bettors looking to bet on popular events and tournaments might find what they're looking for at PROLINE+, but others looking for more variety may not.
However, one thing that stood out about PROLINE+ sportsbook is the "results" section. With just a few clicks, avid bettors can check out all the results of the previous day in one place, in a PDF format, arranged by the hour.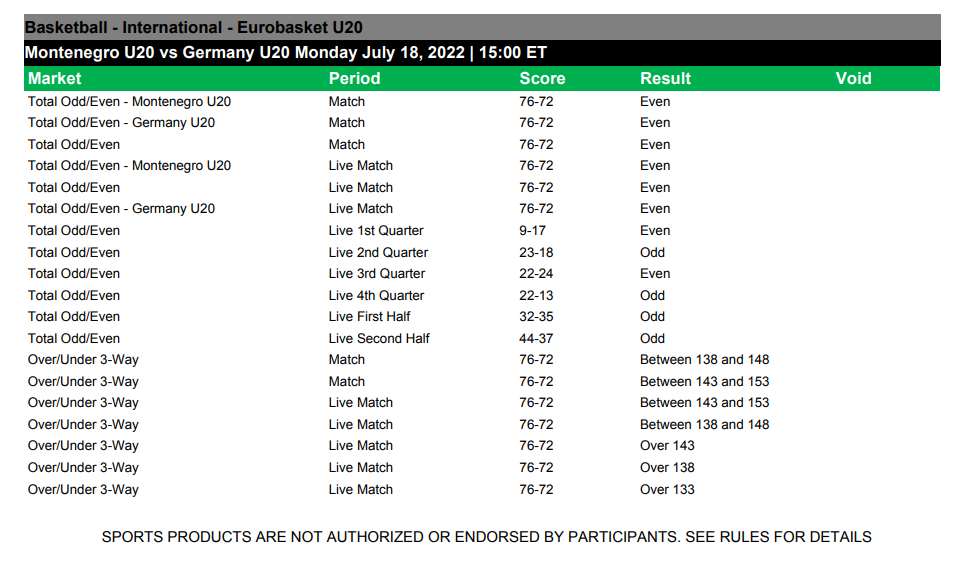 What about the betting markets available?
We had a closer look at CFL betting options for upcoming CFL matches like Montreal Alouettes vs Ottawa Redblacks.
PROLINE+ offered a point spread, moneyline, and totals for CFL games, same as Bet365. Meanwhile, LeoVegas only offered a moneyline bet.
This is a pattern that could be seen for all CFL games, as well as for other markets.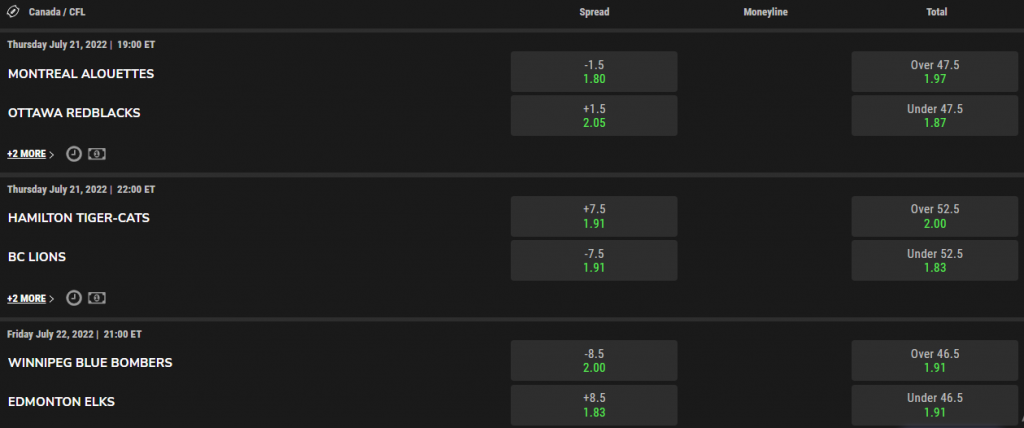 One thing we especially liked is the option to place POOLS bets on select markets.
Overall, PROLINE+ offers a decent amount of betting markets.
Proline+ Ontario Tie Rules
Before they place a bet, many bettors want to know what happens in the case of a tie. This can occur either with a moneyline or a spread bet, and it's especially common in sports like hockey or football.
This is also known as a "Push", and bettors can rest assured that PROLINE+ treats such bets as canceled.
PROLINE+ Odds
As of June 16, 2022, PROLINE is an official MLB betting partner, so we expect to see some very good odds for the league.
Since odds were a major complaint about the Proline brand, we were curious to see how the quality of the odds competed with other brands. We compared them across several different sports to have a better picture.
NHL PROLINE+ Odds
We started with the NHL, since the 2023 Stanley Cup playoffs are about to start on April 17, 2023.
| | | |
| --- | --- | --- |
| Sportsbook | New York Rangers | Washington Capitals |
| FanDuel | 1.58 | 2.42 |
| Bet99 | 1.71 | 2.20 |
| bet365 | 1.68 | 2.25 |
| Betano | 1.72 | 2.18 |
| PROLINE+ | 1.72 | 2.15 |
While odds for the underdogs aren't impressive at PROLINE+, the brand, along with Betano, does have the highest odds for the favourite.
MLB Odds
| | Texas Rangers | Miami Marlins |
| --- | --- | --- |
| PROLINE+ | 1.94 | 1.89 |
| LeoVegas | 2.02 | 1.84 |
| Betway | 1.95 | 1.87 |
Texas Rangers @ Miami Marlins
Whether thanks to their partnership with MLB or not, when compared to two other sportsbooks, PROLINE+ offers the highest odds for the underdog. At the same time, the platform has the lowest odds for the favourite, while LeoVegas has the highest.
Tennis Odds
On the other hand, this is how the odds compared for a tennis match:
| | Huesler, Marc-Andrea | Stricker, Dominic Stephan |
| --- | --- | --- |
| PROLINE+ | 1.47 | 2.45 |
| LeoVegas | 1.50 | 2.60 |
| Betway | 1.53 | 2.50 |
Marc-Andrea Huesler vs Dominic Stephan Stricker
PROLINE+ offers the lowest odds for both the favourite and the underdog; meanwhile, Betway has the highest odds for the favourite, and LeoVegas the highest odds for the underdog.
UFC Odds
Finally, UFC tells a slightly different story:
| | Mandy Bohm | Victoria Leonardo |
| --- | --- | --- |
| PROLINE+ | 1.76 | 1.95 |
| LeoVegas | 1.72 | 2.12 |
| Betway | 1.72 | 2.15 |
Mandy Bohm vs Victoria Leonardo
While LeoVegas and Betway offer a clear advantage for the underdog, the highest odds for the favourite are offered by PROLINE+.
Although we always suggest shopping around for odds before betting on an event, the overall pattern we could see so far is that PROLINE+ has improved its odds when compared to its predecessor.
It offers decent odds for events like the UFC but is still outranked by other sportsbooks for most markets.
PROLINE+ NBA Odds
PROLINE+ is the official NBA partner in Ontario, so it's worth checking out ahead of the NBA Playoffs 2023.
The brand tends to have 30+ betting markets for NBA games, among which are moneyline, spread bets, totals, race to X points, and winning margin.
But let's see what kind of odds it offers for the league:
| | | |
| --- | --- | --- |
| Sportsbooks | Indiana Pacers | Charlotte Hornets |
| PROLINE+ | 1.80 | 2.05 |
| Bet99 | 1.86 | 2.00 |
| Betway | 1.80 | 2.05 |
| Betano | 1.82 | 2.02 |
In this example, PROLINE+, along with Betway, has the highest odds or the underdog, with Bet99 taking the victory for the favourite.
This would make PROLINE+ a good choice for NBA bets, although no futures bets are available yet.
As soon as they are, we will expand this section to provide more odds and give you a full picture of the brand's NBA odds!
Betting Tools
Live Betting

Comprehensive Match Tracker

No Cash Out Option

No Live Streaming
Good news for avid bettors: live betting is available at PROLINE+.
PROLINE+ offers live events to bet on, along with comprehensive match tracking.
At the time of writing, there were 17 live events available to bet on, mostly basketball and tennis matches.
One huge downside is that there's no live streaming available. Meanwhile, certain sportsbooks like Unibet offer full HD streaming of thousands of events and BetRivers live streams smaller events.
However, PROLINE+ does have a comprehensive match tracker feature, perfect for those following their teams on the go.
There's no cash-out option, either, which may deter some from placing a bet as it's available at most Canadian sportsbooks by now.
OLG Casino Review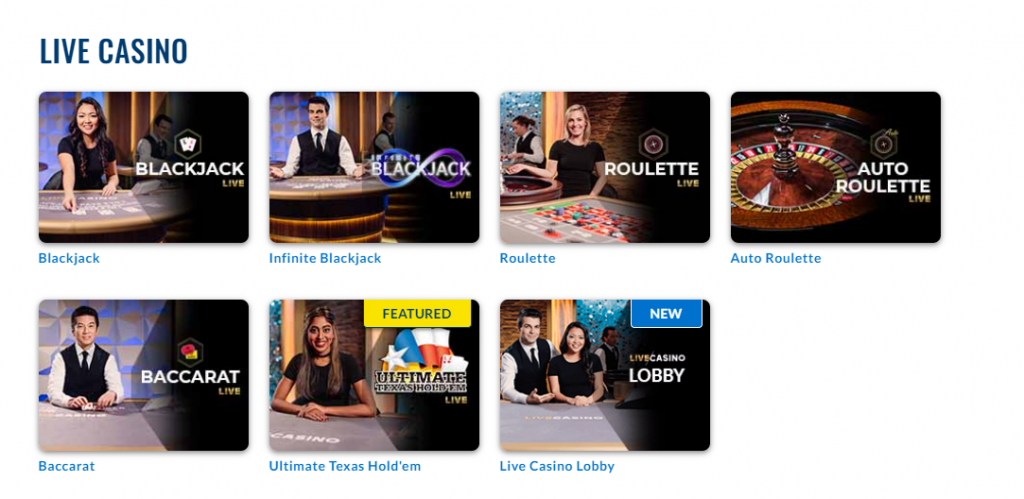 Aside from the PROLINE+ sportsbook, OLG also has a casino section. At OLG Casino, gamblers can play slots, jackpot, Instant games, and card games such as blackjack, baccarat, or video poker.
However, we find that with only 200+ games, the selection definitely falls short of most Ontarian casino brands, such as Spin Away (1400+ games).
There is also a live casino where you can choose between live roulette, blackjack, poker, or baccarat and get the real Las Vegas feel.
Payment Methods
Only Two Payment Methods

Relatively Low Minimum Deposit

$2 Minimum Withdrawal Requirement

Only One Withdrawal Request per Day
PROLINE+ supports only two payment methods: credit/debit cards and INTERAC® Online payment.
This is a lot less variety than what we're used to at Canadian sportsbooks, many of which also accept paysafecard, iDebit, INSTADEBIT, and more.
At $15, PROLINE+ also has a higher low minimum deposit than many international operators, such as Northstar, who require $10.
The good news is, there's only a $2 minimum withdrawal requirement at PROLINE+.
One restriction we found to be missing when it comes to PROLINE+ withdrawals is that you can only request one withdrawal a day.
How long does it take to withdraw from PROLINE+?
The first withdrawal may take longer than the rest, as the bank verification process could last up to five days.
After that, expect to receive your funds 3 to 5 business days after requesting a withdrawal.
Customer Support
24/7 Live Chat

Extensive Support Section

Live Chat in English and French

No Email Support
PROLINE+ offers very thorough customer support.
The website provides multiple guides and answers to the most commonly asked questions, and there's a live chat (both in English and French) 24/7.
If you prefer, you can also reach PROLINE+ via a toll-free phone number.
In order to contact PROLINE+ customer support, simply scroll down to the bottom of the page and click on the option you need.

No email support is available, which is very commonly found on other sportsbooks.
Is There a PROLINE+ App?
App Available on Android and iOS

Easy to Download Off the Website

Regularly Updated

App Doesn't Work That Well

Yes, OLG has a downloadable PROLINE+ app.
However, we didn't mention it amongst our good sports betting apps due to the negative reviews coming from its users.
The good news is OLG has recently released a new version, improving what some of the main customer complaints were.
The biggest change to the app's functionalities is allowing bettors to place in-app bets, thus making the app more independent from the website.
How to Download PROLINE+ App
PROLINE+ invites you to download their app right on the website, making the whole process super simple.
Just scroll to the bottom of the page and find the "Download OLG App" page.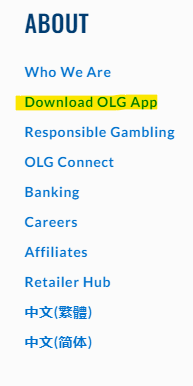 You'll be redirected and prompted to choose between an Android and an iOS app. Simply click on the button to visit the dedicated store and download and install the app.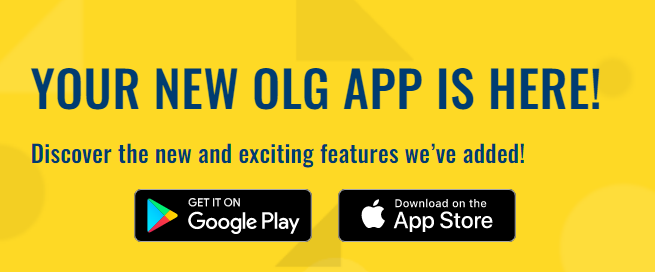 Additionally, if you're fine with using a site in-browser, PROLINE+ does have that option.
Unfortunately, as we pointed out earlier in this review, we found the mobile site to have some lag and take a long time to respond to clicks, so we recommend you try out the new and updated app.
Common PROLINE+ App Problems and Solutions
We've gathered some of the most commonly reported problems with the app and provided solutions for them.
| | |
| --- | --- |
| Problem | Solution |
| The app doesn't recognize my location. | Visit our Geocomply Ontario guide and find step-by-step guides to all potential causes. |
| I can't log in. | Ensure you're entering the right credentials and that you are connected to the internet. Check if the website is down or having scheduled maintenance. |
| I'm getting a blank screen. | If, after a few minutes, the issue still persists, try doing a hard reboot. |
Our Verdict
While testing it, we found PROLINE+ to be an upgrade to the previous Proline products. The new product offers slightly more competitive odds, a decent user experience, and a better range of markets and bet types.
And while legal international sportsbooks in Ontario may still have an upper hand when it comes to odds, PROLINE+ does have some unique aspects, such as POOLS bets and an entire page dedicated to results.
Another thing offshore operators can't match is the level of security PROLINE+ provides.
Because it's government-run and dedicated to responsible gambling, the platform offers plenty of additional safety layers.
You don't have to worry about your funds, and you know that help is right there if you or a loved one ever need it.
The PROLINE+ mobile app, however, is among the main reasons we couldn't give it the highest grade. The lack of payment methods and a higher minimum deposit limit certainly didn't help, either.
The lack of a cash out option and the somewhat low odds solidified the 3/5 stars rating for this brand.
All in all, PROLINE+ is a good choice for those looking for a safe, local online betting experience. But if you're looking for more events to bet on and better betting features, you'll want to look elsewhere.
Best PROLINE+ Alternatives
FAQs
PROLINE+ is Ontario Lottery and Gaming Corporation's official sportsbook and casino app.
Can you parlay on PROLINE+?
Does PROLINE+ have player props?
Good news for betting enthusiasts: starting from this year, Proline+ is offering player props. Aside from the popular sports and leagues, you can also find them for smaller divisions.