PROLINE+ Review | Should I Bet at PROLINE+?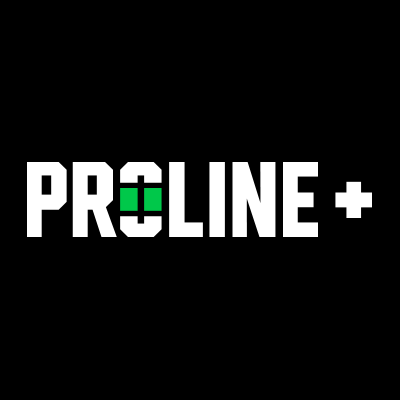 As of the 27th of August, single-event betting is legal in Canada, and the option is already available in some provinces on the provincial lottery sites.
The Ontario Lottery and Gaming Corporation (OLG) extended its Proline brand by launching PROLINE+ on the 27th of August. This government-owned product is the answer for legal single-event betting in Ontario.
However, as of April 4th, private operators like Bet365 are also available for bettors in Ontario.
These betting sites have always been favored because the Proline brand has been known to offer non-competitive odds, low bonuses, and generally unfavorable conditions.
PROLINE+ Alternatives
What about the new PROLINE+? What does PROLINE+ bring to the table and how does it compare to the international betting sites?
Continue reading below to find out all about odds, usability, and more!
How PROLINE+ Works
Our user experience for the newly launched PROLINE+ is positive. The site's top and side menu allow for quick navigation to whatever sports you want to bet on.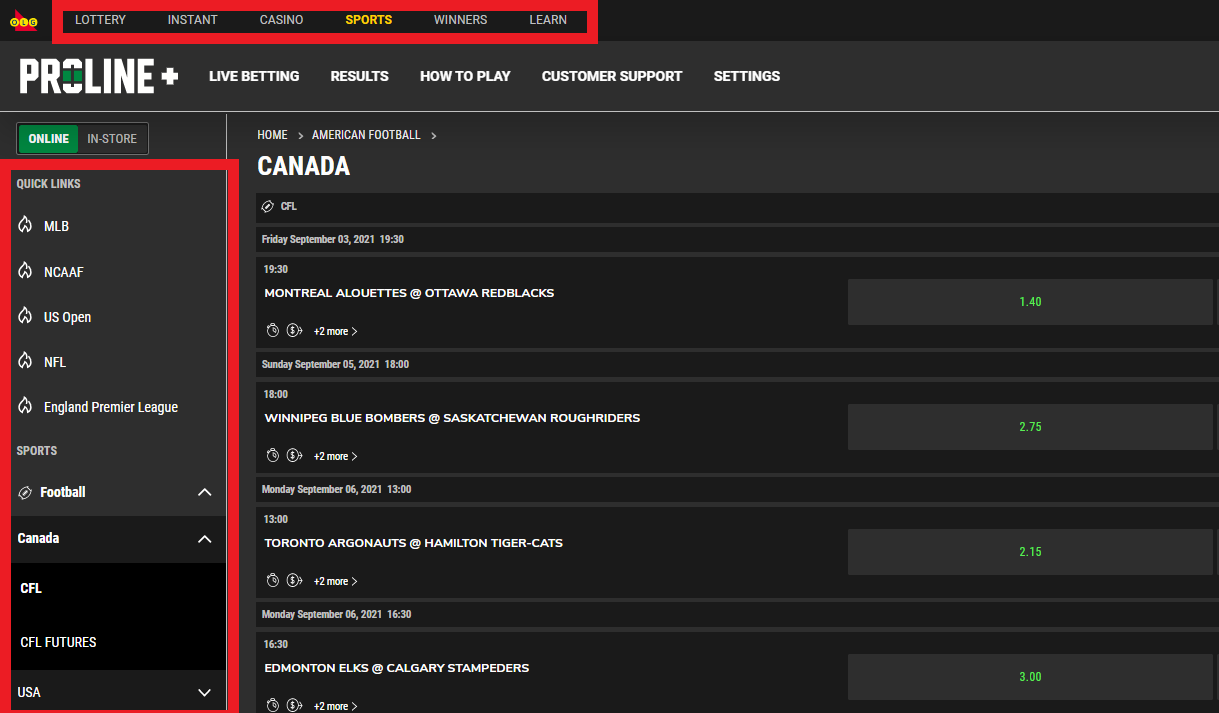 The site also allows you to change the language to French, and to switch the odds format.
We would have liked the inclusion of a search bar. However, the fact that the selection available is not very wide makes the navigation manageable.
We do feel that the desktop experience is better than the mobile one. The site took quite long to load on mobile and to respond to clicks.
Sports Betting
The number of sports available covers a lot of Canadian favorites like football, hockey, and basketball.
However, the eleven different sports pales in comparison to the average of 30 – 35 sports options at international betting sites.
Notably absent is eSports betting, but there are also other niche sports missing like cricket, darts, horse racing, etc.
Moreover, the range of events is also limited. At the time of writing, Bet365 offered betting markets on 48 different tennis events, while PROLINE+ covered just 4 main events.

This means that bettors looking to bet on popular events and tournaments might find what they're looking for at PROLINE+, but others looking for more variety will be disappointed.
What about the betting markets available?
We had a closer look at NHL betting options for upcoming NHL matches like PIT Penguins vs. TB Lighting.
PROLINE+ offered a puckline and moneyline for NHL games. Bet365 offered a similar amount, with a total bet and a moneyline bet available.
On the other hand, Betway offered 11 different betting markets for the same game, which included Puck line alternatives and winning margins bets.
This is a pattern that could be seen for all NHL games.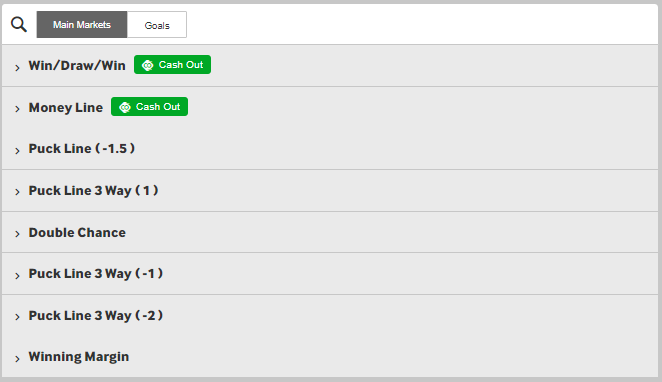 Having said that, there were other sports with more betting markets at PROLINE+.
For example, tennis matches for the Como Challenger event averaged 25 betting markets per match, which is decent but lower in amount than the 35+ for Bet365.
PROLINE+ Odds
Since odds were a major complaint about the Proline brand, we were curious to see how the quality of the odds competed with other brands. Let's have a look at an example:
| | PIT Penguins | TB Lightning |
| --- | --- | --- |
| PROLINE+ | 2.20 | 1.70 |
| Bet365 | 2.20 | 1.71 |
| Betway | 2.20 | 1.71 |
NHL PIT Penguins vs. TB Lightning
In this NHL example, PROLINE's odds are competitive and match with those from Bet365 and Betway.
On the other hand, this is how the odds compared for a tennis match:
| | Lucas Miedler | Giulio Zeppieri |
| --- | --- | --- |
| PROLINE+ | 3.25 | 1.27 |
| Bet365 | 3.40 | 1.30 |
| Betway | 3.60 | 1.25 |
Challenger Como – Lucas Miedler vs. Giulio Zeppieri
Here, the best sportsbook to place a bet on the favourite is Betway, and the best sportsbook for the underdog is Bet365.
In other words, a $100 bet on the favourite at Bet365 would give us an extra $15 in winnings when compared to PROLINE+.
We rounded off our odds analysis by looking at the CFL:
| | | |
| --- | --- | --- |
| | Hamilton | BC Lions |
| Unibet | 1.40 | 3.30 |
| PROLINE+ | 1.38 | 3.10 |
| Bet365 | 1.36 | 3.31 |
Odds for CFL's BC Lions vs. Hamilton Tiger Cats
For this CFL example, Unibet is the best option for the favourite, while Bet365 is the go-to for the underdog.
PROLINE+ offered quite competitive odds for the favourite but is at a clear disadvantage for the underdog.
A $100 bet on the underdog at Bet365 would result in $21 more winnings than at PROLINE+!
Although we always suggest shopping around for odds before betting on an event, the overall pattern we could see so far is that PROLINE+ has improved its odds when compared to its predecessor.
It seems to offer decent odds for events like the NHL but is still outranked by other sportsbooks for most markets.
Another drawback when using PROLINE+ is that it doesn't offer any ongoing event-specific promotions, which reduces the value for money as we'll see later on in this review.
Live Betting
Live betting at PROLINE+ is still in its early stages.
At the time of writing, there were no live events available to bet on, which contrasted with sportsbooks like Bet365 which had 49 live events for tennis alone.
There's also no live streaming available, which makes it an inferior product when compared to other sportsbooks like Unibet with full HD streaming of thousands of events.
It does have a match tracker feature, although it was not working when we were reviewing the product.
Does PROLINE+ Have an App?
No, Proline+ does not have a downloadable app. This is a disadvantage compared to other sportsbooks that have good sports betting apps.
Our favourite brand for a downloadable app is Bet365!
However, if you're fine with using a site in-browser, PROLINE+ does have that option. Unfortunately, as we pointed out earlier in this review, we found the mobile site to have some lag and takes long to respond to clicks.
Comparison: Bet365 vs. PROLINE+
Getting confused on how PROLINE+ compares with other sportsbooks? Here's a handy summary:
| Features | PROLINE+ | Bet365 |
| --- | --- | --- |
| Range of Markets | 11+ Sports | 35+ Sports |
| Event Coverage | Limited to Popular Events Only | Thousands of Events Available |
| Odds | Overall Competitive, especially for NHL | Offers slightly better odds for most markets |
| Live Betting | Very Few Live Events Available | Hundreds of Live Betting Options |
PROLINE+ vs. Bet365
Our Verdict
PROLINE+ is an upgrade to the previous Proline products. The new product offers more competitive odds, a decent user experience, and a better range of markets and bet types.
However, when compared side by side with international sportsbooks, these sportsbooks still offer a superior product to Canadians.
These betting sites offer better bonuses and promotions, a wider range of sports and bet types, and extra features like live streaming and downloadable apps.
From our experience, the odds are also a bit better than those offered at PROLINE+.
Our suggestion at the moment is to stick to private betting sites like Bet365 when betting in Ontario. Now that they're regulated, you can play at these websites without any legal issues, and you will get more value for money and a better user experience.
We'll be keeping an eye on PROLINE+ to see how it develops, so stay tuned!
PROLINE+ Alternatives