Fact Checked By:
Ana Gomes de Almeida
About Author
Before joining the team three years ago, Ana worked for five years behind the scenes for household brands like Betway and Betsson. She knows the ins and outs of casinos and sports betting sites. Having witnessed both the positive and negative aspects of the industry, she's eager to share her expertise with fellow punters.
Written By:
Jelena Kabić
About Author
Jelena Kabic is a sports betting writer that focusses on responsible gambling. A psychologist by vocation, Jelena volunteered in a rehab facility, where she worked with gambling addicts. She now reviews all our content to ensure it discusses betting in a socially responsible way.
GeoComply Ontario Betting Issues [+ How to Fix Them]
GeoComply Ontario Issues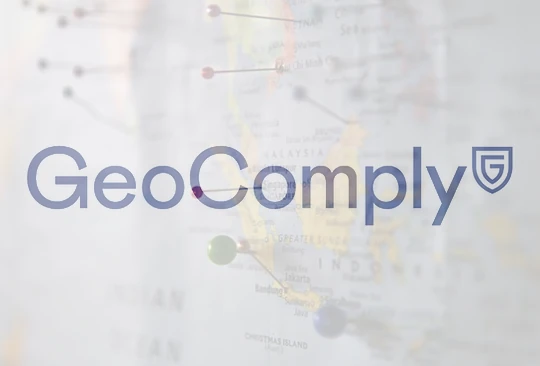 If you're just embarking on your betting journey in Canada, you may be unsure about what GeoComply is and what purpose it serves.
Alternatively, you may be well aware of this app but find yourself experiencing various issues with it.
We're here to address all of those uncertainties and give you all the information you need in order to successfully bet at Canadian sportsbooks, with no GeoComply issues.
No-GeoComply Sportsbooks
The following sportsbooks are legal in Ontario and do not use GeoComply for their location services.
What is GeoComply?
GeoComply is a geolocation tool, which ensures that a user's identity is safe and no fraud is taking place.
In the case of Canadian betting sites, it also ensures that the player is physically located in Ontario.
Since Ontario is the only province with a regulated online betting market, many sportsbooks and casinos choose to only make themselves available to Ontarians. To ensure only those from Ontario are accessing them, GeoComply is used.
Meanwhile, sportsbooks available all over Canada tend to have different offering for its regulated market vs unregulated provinces. GeoComply ensures every bettor is presented something specific according to their location.
That also means that if you're outside of Ontario for the weekend, despite being a resident, you won't be able to place a bet.
Similarly, bettors have had issues placing bets once they move to a different province. However, the latter can be solved by contacting the sportsbook's customer support and explaining the issue.
How Does GeoComply Work?
Companies like Google and Apple have a wide database of physical locations of routers. GeoComply uses the nearby routers and cross-references that information with the one from these databases.
Once the location of (yours or someone else's) nearby router is confirmed, GeoComply can confirm your location.
There are several other metrics the software also uses to make the best possible educated guess on where you're currently betting from.
But in order to do this with the highest precision possible, GeoComply often needs you to be signed to a Wi-Fi from the device you're trying to confirm your location on.
This is precisely what causes many of the GeoComply issues we'll talk about below.
Is GeoComply Safe?
GeoComply is a reputable location detection software company. This means it's generally safe to use it, as it's actually intended to help verify and protect your identity and location.
How to Install the App for Betting
The process of installing GeoComply for the sake of betting varies on different sportsbooks, but not by much.
1.For example, on Northstar Bets, all you need to do is log into your account and a notification will pop up, saying you don't have GeoComply installed.

2.From there, simply click "Download", and open the installation wizard.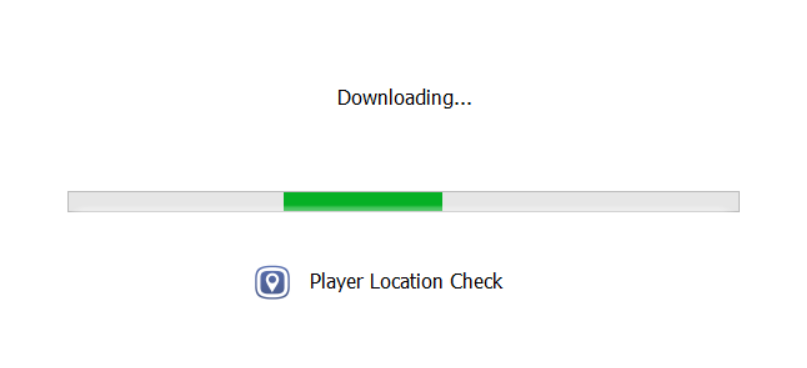 3.The app will then install itself without you needing to do anything else.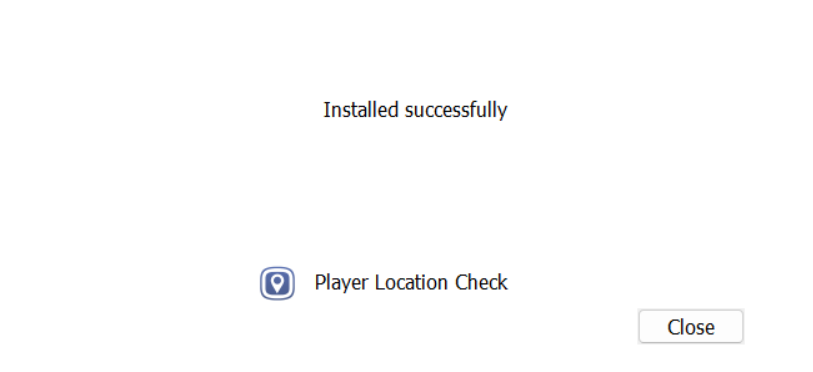 Alternatively, you can simply go to the Play Store and find and install "GeoGuard Location Validator".
Once the app is installed, you still need to make sure the app has the necessary permissions to detect your location.
On Windows 10, under Settings, find Privacy & Security.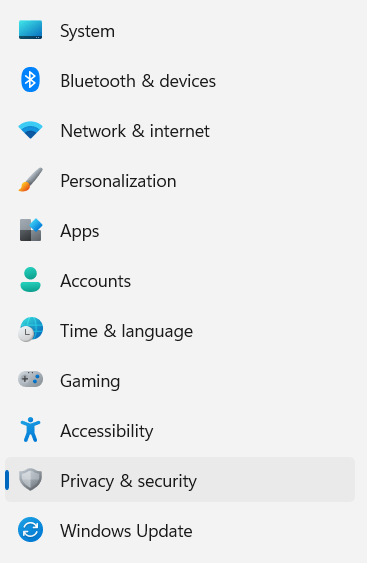 Scroll down to the App permissions section and click on Location.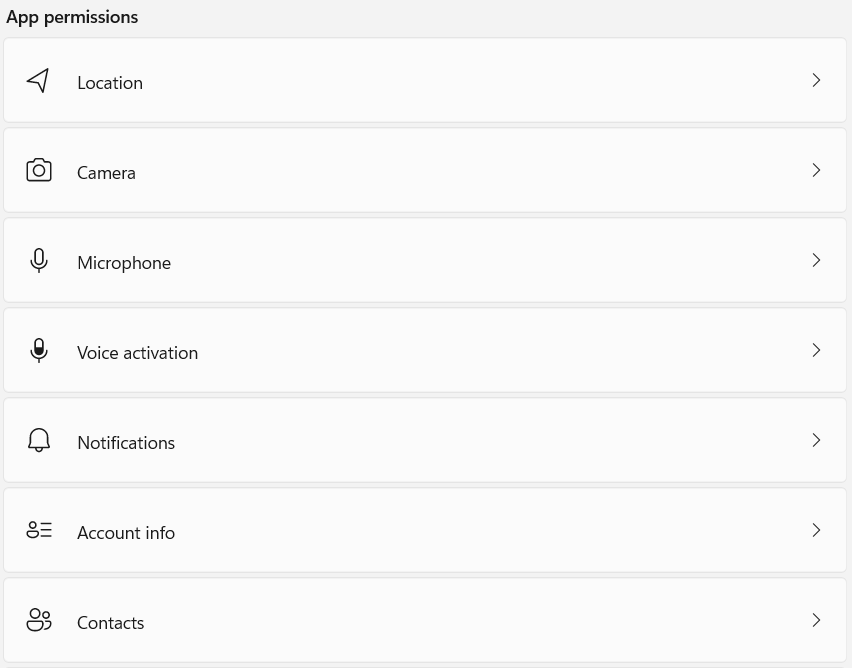 If the app is in the list, simply toggle the button to allow it to access your location.
How to Solve Common GeoComply Ontario Issues
There are two main issues that pop up when using GeoComply in Ontario.
There are no routers to confirm the location.
As we already suggested, GeoComply uses routers to determine your location. If your device is not connected to a Wi-Fi router, GeoComply may have issues confirming your location.
There are several ways to solve this issue:
Connect your device to a Wi-Fi. This is fairly easy with a mobile device, but may be trickier if you're using a PC.
No Wi-Fi router? No problem! Hotspotting the device from your phone may help, although it doesn't work for everyone.
Go near a Wi-Fi router. If all else fails, the next best thing to do is locate the nearest router (a neighbour's, for example) and go near there when you're betting. However, this may be less than ideal, as it would mean you have to "chase" a spot every time you wish to place a bet. It's especially tricky for live betting, or betting from your PC.
Download a plugin. You can find the option to download not just a GeoComply app, but also a plugin. The process is similar to that of downloading the app, but instead of ensuring you're turning on location permissions, you need to allow the plugin to pop-up and do its job.
Here's a quick overview of how it's done:
Access the link provided by the sportsbook (you can often find it in the help section)
The plugin will download immediately. Click on the download, and follow the instructions to install it.
Once it's installed, you may still be experiencing some issues which we'll walk you through below.
Plugin not installing correctly
The second type of problem popping up with GeoComply is that the plugin may not have installled correctly. You can either try reinstalling it, or disabling DNS rebinding. The latter has worked for plenty of bettors.
If all else fails and GeoComply still isn't working properly, you can always contact the customer support of your chosen sports betting sites, as they're known to be knowledgeable about the issue.
bet365 Location Issues
A very common issue our readers get is that the bet365 GeoGuard specifically isn't not working.
bet365 recently introduced a new Authenticator app in order to solve these issues.
bet365 Authenticator App Not Working: Common Issues
But despite bet365 trying to solve GeoComply's issues by introducing its own app, it turns out that one also comes with an abundance of issues of its own.
For one, users complain of it being "unusable" on desktop, as it doesn't work properly. Namely, the QR code you need to scan via your phone is sometimes hard for the device to read.
If you're set on using bet365, a couple of things you can do is clean your camera lense and steady your hands while scanning the code.
Meanwhile, the mobile, built-in version does work, but it tends to request location confirmation several times during a game.
This is especially troublesome for those who enjoy live betting, and for casino players. We do hope bet365 takes notice and solves these issues promptly.
One thing you can try until they do is turning on location services for bet365 permanently.
How Do I Enable Location Services on bet365?
We've already explained how you can enable your location services on your desktop.
To enable them for bet365 on iOS, simply find Settings>Privacy>Location Services, and make sure the Location Services are on.
Then, scroll down the list of apps below and choose "Always" (allow location service) for the bet365 app.
On Android, go to Settings>Location Services, and once again, toggle the bet365 app to "Allow all the time".
Do I Have to Use These Apps on Online Betting Sites?
If the sportsbook you're playing at is legal for Ontarians, you will need to use a locator app. You may be wondering why, especially if that sportsbook is also available across other provinces, like Bet365 Canada or 888Sport Canada are.
This is done because sportsbooks legal in Ontario have to adhere to different rules there then they do in the rest of Canada.
For example, you may be able to see horse betting options on many sportsbooks when sports betting in Quebec or Alberta, but once you're on the Ontario site, they disappear.
For such reasons, the sportsbook needs to know if you're coming from Ontario, or another province.
Can You Get Around GeoComply?
Not even VPNs will do you much good when it comes to GeoComply. As we've mentioned, among other metrics, the app also uses nearby routers to determine your location, so changing it to a false one via a VPN likely won't help.
Plus, you'll need to confirm your identity and place of residence before being able to place your first bet anyway.
Therefore, even if you manage to "trick" GeoGuard by using a VPN, you still won't be able to bet or play casino games.
Are There Any GeoComply Alternatives?
Although GeoComply is the industry standard when it comes to Canadian betting sites and casinos, there are some alternatives.
For example, Bet99 uses the Xpoint app. After having issues with GeoGuard location validator, bet365 has recently introduced its own bet365 Authenticator app.
LocationSmart is another (smarter) solution, which solves the need to download the app, since it works directly in the browser.
However, this technology is still not being used in Ontario, but we'll keep an eye on it and update you if anything changes.
FAQs
Does GeoComply detect VPN?
GeoComply works by detecting Wi-Fi routers near you, so VPN cannot help you bridge it.
How do I turn on player location check?
Simply download the app and turn on the necessary permissions, as explained in our guide.
Why is GeoComply not working?
The main reason GeoComply doesn't work is that there are no nearby Wi-Fi routers. However, the plugin you downloaded may not be installed properly, either.
If you're betting from Canada, and especially Ontario, you'll need GeoComply in order to start placing bets or playing casino games.
Why is GeoComply on my computer?
GeoComply is a necessary app for those accessing betting sites from Canada. It serves to confirm whether you're in Ontario or another province, so you can be sent to the designated website, and/or denied access to Ontario-only sportsbooks.
What companies use GeoComply?
Companies that need to determine the location of their users, such as online betting sites, use GeoComply.