Written By:
Jelena Kabić
About Author
Jelena Kabic is a sports betting writer that focusses on responsible gambling. A psychologist by vocation, Jelena volunteered in a rehab facility, where she worked with gambling addicts. She now reviews all our content to ensure it discusses betting in a socially responsible way.
Fact Checked By:
Amy Webb
About Author
Amy's introduction to the gambling world was 6 years ago, when she joined a casino operator as a content specialist. Since then, she's helped launch and maintain gambling review sites in over 8 different countries. She's tested dozens of casinos and sportsbooks, which is how she can spot a subpar brand in an instant!
Top Saskatchewan Betting Sites & Apps | Latest Legal Updates
Saskatchewan Betting Sites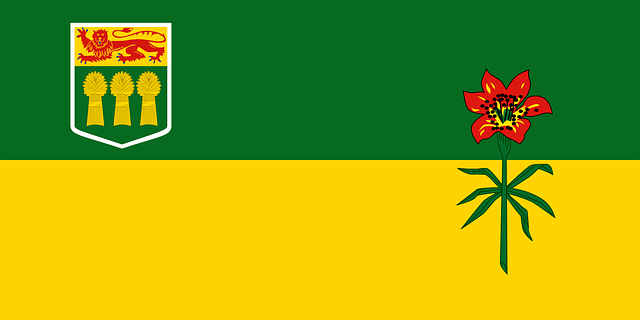 Unsure where to bet online in Saskatchewan?
We've got you covered! Read our Saskatchewan betting guide to discover the latest legal betting updates, and the best betting sites available to Saskatchewan bettors.
Latest Sports Betting Updates
Until November 3rd 2022, the only regulated sports betting option was Western Canada Lottery's Sport Select, which required bettors to go to a physical store and get their ticket.
Once single-event betting became legal in Saskatchewan, Sport Select was expanded to include single-bet options.
But from November 3rd 2022 on, Saskatchewan has a provincially regulated online betting option. That option is PlayNow, a gambling site operated by SIGA (Saskatchewan Indian Gaming Authority).
Good news for the province is that there is a 50-50 revenue-sharing agreement between FSIN (Federation of Sovereign Indigenous Nations) and Saskatchewan.
In order to bring the online gambling app to life, SIGA has teamed up with British Columbia Lottery Corporation (BCLC).
That said, plenty of international sportsbooks are still competing for Saskatchewan bettors' attention.
Top Saskatchewan Sportsbooks in 2023
Here's a list of the best legal international operators Saskatchewan residents can bet at:
The websites we recommend all have an official Ontario gaming license. This means they need to follow certain rules and regulations, and shows they're safe and transparent options for Canadians.
What Sportsbooks are Legal in Saskatchewan?
We've already explained that both Sport Select and PlayNow are fully legal betting options for Saskatchewan residents.
Another option is international operators. The province does not regulate these sportsbooks, but many of them are acquiring the currently available Canadian licenses.
Whether you opt for bet365, Bet99, or any other brand we recommend, know that they are safe and legal alternatives to the provincially regulated option.
Here are a few benefits of going for international sportsbooks:
bet365
Competitive Odds

HD Live Streaming

Partial Cash Out

Same-Game Parlays
Bet99
Multitude of Prop Bets

Functional Downloadable App

NHL Partner in Canada

Varied Payment Methods
Can I Use FanDuel in Saskatchewan?
Unfortunately, for the time being, FanDuel sportsbook and casino is only available in Ontario. And while the DFS section used to be available to those outside of Ontario, it sadly no longer is.
Is DraftKings Legal in Saskatchewan?
Another brand that is only available in Ontario is DraftKings. However, the DFS section of this website is still accessible from Saskatchewan.
PlayNow vs International Operators
With the approval of single-event betting, the province saw considerable changes.
One of them was PlayNow becoming the only provincially regulated option.
That's precisely the reason many bettors opt for it — but is it worth it?
To be honest, besides its regulation, there aren't many things going for this betting site:
It offers some 20 sports, compared to 35+ that international legal operators like Bet365 cover.
These offshore operators also tend to tailor their sites to the Canadian audience, which means that smaller leagues like CFL are often included.
PlayNow's betting tools cannot compare to what international sites provide.
For example, most of them have live streaming and in-play betting options.
Other than the moneyline, totals, and over/under bets, PlayNow doesn't have much to offer in terms of betting markets, either.
Meanwhile, international betting sites usually have a far wider variety, including player prop bets.
But are these websites safe?
The ones we recommend absolutely are. They have an iGO license, making them legal in Ontario, Canada's only fully regulated online betting market.
How to Start Betting Online in Saskatchewan
In a nutshell, these are your current online betting options in the province:
Use Sport Select, but you need to go to a physical location to finish your bet slip.
Use PlayNow, a provincially regulated sportsbook, which tends to offer a sub-par experience compared to its competitors.
Sign up to an offshore operator. These safe betting sites offer more competitive odds and a wider range of markets. This is why many bettors in Saskatchewan opt for these sportsbooks.
How to Sign Up to a Betting Site
To sign up to a betting site like, simply follow these steps:
Visit the site.
Visit a safe betting site like bet365.
Create an account.
You'll need to insert personal details like name, address, and email.
Check your email.
You will receive a verification email in your inbox. Click on the link to verify your email address.
Place a deposit.
You're in! Visit the cashier section and deposit money using your preferred payment method.
Place a bet.
Pick a sport, game, and type of bet, choose the amount of your wager and place a bet!
Sports to Bet on in Saskatchewan
Good news for Saskatchewan bettors: international websites tend to let you bet on any sport you could possibly think of. That said, there are some sports which are more popular to bet on in the province than others.
Based on their availability across different sportsbooks, and the amount of betting markets they usually have, the best sports to bet on in Saskatchewan include:
Hockey (NHL)
Basketball (NBA, NCAAB)
Baseball (MLB)
Football (NFL, CFL)
Soccer (MLS)
But if you're after sports like curling or lacrosse, you won't be disappointed, either! Sports Interaction offers both sports and has competitive odds for them.
Types of Bets
The most popular types of bets you can place in Saskatchewan include:
Moneyline: This is a straightforward bet where you predict the outright winner of a game or event.
Spread Bets: In spread betting, the sportsbook sets a margin of victory that the favored team must win by to cover the spread, while the underdog must either win outright or lose by a smaller margin than the spread to cover the bet.
Totals (Over/Under): With totals bets, you wager on whether the combined score of both teams in a game will be over or under a specific number set by the sportsbook.
Prop Bets: Prop bets, short for proposition bets, involve betting on specific events or outcomes within a game or event. These can range from player performance predictions to guessing the coin toss at the Super Bowl.
Same-Game Parlays: Same-game parlays aren't available at all sportsbooks, but they're quite popular. They allow you to combine multiple bets from the same game into a single wager, increasing your potential payout. It's an exciting way to add more depth and excitement to your betting experience.
What Teams to Bet on in Saskatchewan
The two most popular teams in Saskatchewan have to be Saskatchewan Roughriders (CFL) and Saskatchewan Rush (NLL).
Active since 1910, Saskatchewan Roughriders have 4 Grey Cups to date, although they've been waiting for one for the last 10 years.
A young team of only seven years, Saskatchewan Rush has been the best of the best in NLL's Western Division, all up until 2022. Needless to say, numerous fans are still supportive of the team and hope to see them back on the throne in 2023!
Betting Limitations
When it comes to online betting in Saskatchewan, it's important to be aware of certain limitations.
First and foremost, there is a legal betting age that must be adhered to — you have to be 19 years old to bet online.
Additionally, it's worth noting that some sportsbooks may impose limitations if you consistently win substantial amounts. While this is not a universal practice, it's important to be aware that certain operators may employ measures to manage their risk and protect their profitability. However, reputable sportsbooks strive to provide a fair and transparent betting environment for all users.
Best Saskatchewan Betting Apps
Betting using an app rather than a website makes in-play betting a lot quicker and far more enjoyable.
When choosing the best betting apps in Saskatchewan, consider factors such as ease of use and how simple the app is to download to ensure a seamless user experience.
Prioritize apps that have a minimal occurrence of freezes and bugs, providing a stable and reliable platform for betting enthusiasts.
Needless to say, the variety of betting markets and tools offered by the app should influence our top choices a lot as well.
Is Online Gambling Legal in Saskatchewan?
Good news for all casino enthusiasts: online gambling is legal in Saskatchewan, so long as you're at least 19 years of age.
Available Saskatchewan Casinos
Just like with betting sites, there is a provincially regulated option that is PlayNow. It does have a casino and a live casino section, though it only offers around 500 games.
Meanwhile, international casinos we recommend have as many as 3000+ games to choose from.
Related reads: Guides to betting in other provinces
FAQs
Is bet365 legal in Saskatchewan?
You can use bet365 in Saskatchewan with no legal consequences.
bet365 has an official iGaming Ontario license, which makes it legal in Ontario but also available in other provinces. Saskatchewan is one of them, so you can safely bet at Bet365 from Sask!
Can I use Betway in Saskatchewan?
Yes, Saskatchewan bettors can use Betway. There are no legal repercussions for those who access it, and thanks to its legal status in Ontario, it's also a safe online betting option.
Is online gambling legal in Saskatchewan?
Absolutely! Online gambling is legal in Saskatchewan. You can check our list of online gambling sites to find the best site in Saskatchewan.
Which are the best Saskatchewan betting sites?
Are gambling winnings taxed in Saskatchewan?
Is single-game betting legal in Saskatchewan?
Yes! Once single-game betting became legal in Canada, it became legal in Saskatchewan as well.
What sports betting apps are legal in Saskatchewan?
Saskatchewan users have access to plenty of safe international betting apps. Our recommendations are those with an iGaming Ontario license, since we can vouch for their security. Our top choices include Bet99 and bet365.