Top Saskatchewan Betting Sites & Apps | Latest Legal Updates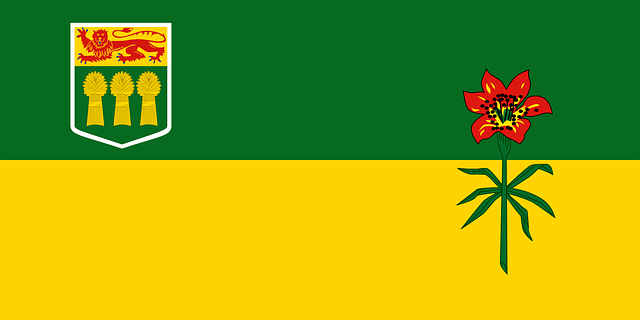 Unsure where to bet online in Saskatchewan?
We've got you covered! Read our Saskatchewan betting guide to discover the latest legal betting updates, and the best betting sites available to Saskatchewan bettors.
Top Saskatchewan Sportsbooks in 2023
Is Sports Betting Legal in Saskatchewan?
Yes, online sports betting is completely legal in Saskatchewan!
Like Alberta and Manitoba, sports betting in the province is managed by the Western Canada Lottery Corporation.
What Sportsbooks are Legal in Saskatchewan?
For decades, bettors in Saskatchewan could only place parlay bets on Sport Select, which was the only regulated form of sports betting in the province.
More recently, bettors in Saskatchewan got their first provincially regulated option in the form of PlayNow (more on that below).
Another option was offshore operators. These sportsbooks are not regulated by the province, but many of them are acquiring the currently available Canadian licenses.
The websites we recommend all have an official Ontario gaming license.
This means they need to follow certain rules and regulations, and shows they're safe and transparent options for Canadians.
Here's a list of legal international operators Saskatchewan residents can bet at:
Legal sportsbooks available in SK
With the approval of single-event betting, there were considerable changes in the province. Let's take a look.
Latest Sports Betting Updates
Until November 3rd, the only regulated sports betting option was Western Canada Lottery's Sport Select, which required bettors to go to a physical store and get their ticket.
After the legalisation of single-event betting, Sport Select was expanded to include single bet options.
But from November 3rd 2022 on, Saskatchewan has a provincially regulated online betting option. That option is PlayNow, a gambling site operated by SIGA (Saskatchewan Indian Gaming Authority).
Good news for the province is that there is a 50-50 revenue-sharing agreement between FSIN (Federation of Sovereign Indigenous Nations) and Saskatchewan.
In order to bring the online gambling app to life, SIGA has teamed up with British Columbia Lottery Corporation (BCLC).
But is this regulated option going to satisfy Saskatchewan bettors?
PlayNow vs Offshore Operators
The main reason bettors may opt for PlayNow is the fact that it's a provincially regulated option.
Other than that, there aren't many things going for this betting site:
It offers some 20 sports, compared to 35+ that legal international operators like Bet365 cover.
These offshore operators also tend to tailor their sites to the Canadian audience, which means that smaller leagues like CFL are often included.
PlayNow's betting tools cannot compare to what international sites provide.
For example, most of them have live streaming and in-play betting options.
Other than the moneyline, totals, and over/under bets, PlayNow doesn't have much to offer in terms of betting markets, either.
Meanwhile, international betting usually have a far wider variety, including player prop bets.
But are these websites safe?
The ones we recommend absolutely are. They have an iGO license, making them legal in Ontario, Canada's only fully regulated online betting market.
How to Start Betting Online in Saskatchewan
In a nutshell, these are your current online betting options in the province:
Use Sport Select, but you need to go to a physical location to finish your bet slip.
Use PlayNow, a provincially regulated sportsbook, which tends to offer a sub-par experience compared to its competitors.
Sign up to an offshore operator. These betting sites offer more competitive odds and a wider range of markets. This is why many bettors in Saskatchewan opt for these sportsbooks.

To sign up to a betting site like, simply follow these steps:
Visit a safe betting site like Bet365 by clicking on our link.
Create an account. You'll need to insert personal details like name, address, and email.
You will receive a verification email in your inbox. Click on the link to verify your email address.
You're in! Visit the cashier section and deposit money using your preferred payment method.
Place your first bet!
Best Saskatchewan Betting Apps
Betting using an app rather than at a website makes in-play betting a lot quicker and far more enjoyable.
For those looking for good betting apps available in Saskatchewan, here are our recommendations:
We opted for these apps not only because of their features, but because each of them has an iGO license, which makes them a safe choice for Canadians.
Is Online Gambling Legal in Saskatchewan?
We know now that online sports betting is perfectly legal in Saskatchewan, but what about gambling?
Can you access online casinos the same way you access international betting sites?
The answer is — yes! Online gambling is legal in Saskatchewan, and players can access many different online casinos from this province.
Just like with betting sites, there is a provincially regulated option that is PlayNow. It does have a casino and a live casino section, though it only offers around 500 games.
Meanwhile, international casinos we recommend have as many as 3000+ games to choose from.
And like our recommended sportsbooks, they are legal in Ontario and available to Saskatchewan residents.
Top Saskatchewan Casinos
FAQs
Is Bet365 legal in Saskatchewan?
Bet365 has an official iGaming Ontario license, which makes it legal in Ontario but also available in other provinces. Saskatchewan is one of them, so you can safely bet at Bet365 from Sask!
Is online gambling legal in Saskatchewan?
Absolutely! Online gambling is legal in Saskatchewan. You can check our list of online gambling sites to find the best site in Saskatchewan.
Which are the best Saskatchewan betting sites?
Are gambling winnings taxed in Saskatchewan?
Is single-game betting legal in Saskatchewan?
Yes! Once single-game betting became legal in Canada, it became legal in Saskatchewan as well.
What sports betting apps are legal in Saskatchewan?
Saskatchewan users have access to plenty of safe international betting apps. Our recommendations are those with an iGaming Ontario license, since we can vouch for their security. Our top choices include Bet99 and bet365.