Alberta Sports Betting 2022 | Alberta Betting Sites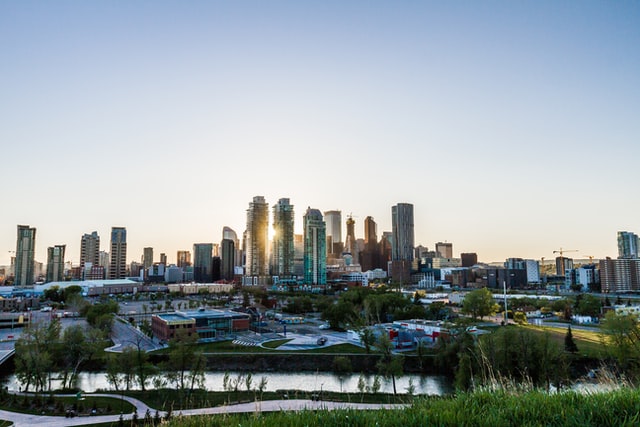 Want to know the latest information on betting in Alberta?
Our guide walks you through all the recent legislation updates, and the top betting sites and casinos available in Alberta.
Continue reading below to discover all you need to know before betting in this province!
Best Alberta Sports Betting Sites in 2022
Is Sports Betting Legal in Alberta?
Yes, definitely! Sports betting has been legal in Alberta for decades. Betting activity is regulated by the AGLC (Alberta Gaming, Liquor and Cannabis) in conjunction with the WCLC (Western Canada Lottery Corporation).
WCLC's members also include the provinces of Saskatchewan and Manitoba.
However, there's been a lot of recent changes due to updates in legislation. Let's take a closer look at these developments!
Alberta Sports Betting in 2022: The Latest Updates
Up until 27th August 2021, only parlay betting was allowed at regulated provincial sites. This meant that bettors could not make use of single bets at sites like Sport Select and PlayAlberta.
However, the approval of Bill C-218 allowed provinces to introduce legal single-event betting.
Since the law dictates that it is up to each province to regulate single-event betting as they wish, provinces have taken a different approach to these changes.
In the case of Alberta, single-event betting was rolled out in September on Sport Select and PlayAlberta, which are the official provincial betting sites managed by the AGLC and the WCLC.
Moreover, on the 10th of December 2021, the AGLC announced that they are accepting bids from private operators that want to enter the market.
Unlike Ontario, Alberta is limiting the market to two private operators. This is likely to be at an initial stage and the number will increase if it works out well.
The Request for Proposals will close on January 31, 2022, and the two sports betting sites will likely be operating by the end of 2022.
If this comes to fruition, bettors in Alberta can likely look forward to a couple of operators that have already expressed interest in Ontario. These include the likes of:
In the meantime, offshore operators like Betway remain perfectly safe and legal to play at.
Although these sites are not regulated by the province, their status as sites situated outside of Canada means that they are exempt from adhering to Canadian law.
This does not mean they are unsafe options because these sites are reputable and undergo strict procedures to get licenced in other countries.
How to Start Betting in Alberta
If you want to bet online in Alberta, you currently have two options available:
Bet at a provincial site like PlayAlberta.
Use one of the international offshore operators like Betway and Sports Interaction.
Which is the best option? We've summarised the pros and cons below to help you make your choice!
Provincial Lottery Sites
Regulated by the province to ensure safety
All revenue goes to province funding
Around 7 sports available
International Betting Sites
Reputable licences like UKGC
Not regulated by the province
Revenue does not go to the province
As you can see from the summary above, international sites tend to be a more attractive option when betting in Alberta.
To start betting at one of these sites, just follow these steps:
Pick one of our recommended Alberta sportsbooks and click on the button.
You'll get redirected to a registration page. Fill in your personal details like name, address, and phone number.
Make a first deposit using your preferred payment method.
You can start betting!
What Sports Betting Apps Work in Alberta?
When in Alberta, you can also enjoy betting on your phone using downloadable apps.
The provincial lottery sites are lacking here because there are no dedicated Alberta sports betting apps.
Luckily, brands like LeoVegas, 888SPort, and Royal Panda offer a fantastic mobile experience, including superb downloadable apps.
All you need to use these betting apps in Alberta is to visit the betting site in question and follow instructions to download the app, unless you want to keep using the in-browser mobile site.
Our guide on best sports betting apps in Canada walks you through each app's pros and cons as well as step-by-step guides to download them.
Our Favourite Alberta Betting Apps
We chose these betting apps because they're all easy to navigate, while each has their own strongest point.
Here's a more detailed comparison so you know which one to go for:
Major Sports Teams in Alberta
Bettors in Alberta do not only have a wide selection of sportsbooks to choose from.
They can also look forward to betting on the province's own teams in major leagues! The following are the most well-known teams.
Edmonton Elks (formerly known as Edmonton Eskimos) – CFL
Calgary Stampeders – CFL
Edmonton Oilers – NHL
Calgary Flames – NHL
Is Online Gambling Legal in Alberta?
We've discussed sports betting in Alberta, but what about online casinos?
The good news is that online casinos are perfectly legal in Alberta.
Similar to sports betting, you can opt for the provincial lottery site PlayAlberta, or one of the international licensed casino brands.
Same as sports betting, it's not illegal to play at online casinos situated outside of Canada, and they remain a superior option to the provincial site because of a better selection of games and bonuses.
We've listed our recommendations below!
Top Online Casinos in Alberta
FAQs
Can you bet on sports in Alberta?
You definitely can! You can place parlay or single bets at Sport Select, PlayAlberta, or international betting sites like Leovegas, 888Sport, and Betway. Check out our full list of Alberta betting sites!
Is PlayAlberta legit in Alberta?
Yes, PlayAlberta is a regulated online gambling site in the province of Alberta. It is managed by the AGLC (Alberta Gaming, Liquor and Cannabis) and all revenue goes directly back into Alberta's General Revenue Fund.
How many casinos are there in Alberta?
There are over 25 land-based casinos in Alberta.
Is DraftKings available in Alberta?
No, DraftKings, along with other popular brands like FanDuel and BetMGM are only available in Ontario. Brands available in Alberta include LeoVegas and 888.
Can you use BetMGM in Alberta?