Written By:
Jelena Kabić
About Author
Jelena Kabic is a sports betting writer that focusses on responsible gambling. A psychologist by vocation, Jelena volunteered in a rehab facility, where she worked with gambling addicts. She now reviews all our content to ensure it discusses betting in a socially responsible way.
Fact Checked By:
Amy Webb
About Author
Amy's introduction to the gambling world was 6 years ago, when she joined a casino operator as a content specialist. Since then, she's helped launch and maintain gambling review sites in over 8 different countries. She's tested dozens of casinos and sportsbooks, which is how she can spot a subpar brand in an instant!
Alberta Betting Sites | 2023 Legal Updates
Alberta Betting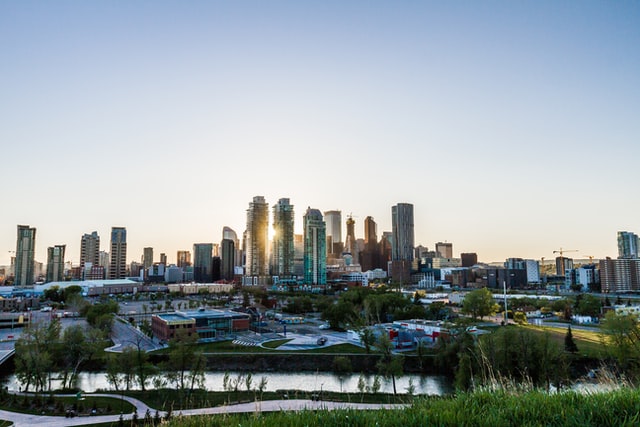 Want to know the latest information on betting in Alberta?
Our guide walks you through all the recent legislation updates, and the top betting sites and casinos available in Alberta.
Continue reading below to discover all you need to know before betting in this province!
Best Alberta Sports Betting Sites in 2023
Is Sports Betting Legal in Alberta?
Yes, definitely! Sports betting is legal in Alberta and has been for decades. Betting activity is regulated by the AGLC (Alberta Gaming, Liquor and Cannabis) in conjunction with the WCLC (Western Canada Lottery Corporation).
Manitoba sportsbooks, NWT, and Saskatchewan sports betting are also included under WCLC's management.
However, there's been a lot of recent changes due to updates in legislation. Let's take a closer look at these developments!
Alberta Online Sports Betting in 2023: The Latest Updates
Up until 27th August 2021, only parlay betting was allowed at regulated provincial sites. This meant that bettors could not make use of single bets at sites like Sport Select and Play Alberta.
However, the approval of Bill C-218 allowed provinces to introduce legal single-event betting.
Since the law dictates that it is up to each province to regulate single-event betting as they wish, provinces have taken a different approach to these changes.
In the case of Alberta, single-event betting was rolled out in September on Sport Select and Play Alberta, which are the official provincial betting sites managed by the AGLC and the WCLC.
Moreover, on the 10th of December 2021, the AGLC announced that they are accepting bids from private operators that want to enter the market. So while betting sites in Quebec and other provinces remain in a grey area, Alberta is looking to legalize its market further.
Unlike Ontario, Alberta is limiting the market to two private operators. This is likely to be at an initial stage and the number will increase if it works out well.
The Request for Proposals will close on January 31, 2022, and the two sports betting sites will likely be operating in 2023.
If this comes to fruition, bettors in Alberta can likely look forward to a couple of operators that have already expressed interest in Ontario.
What International Sportsbooks Can Albertans Access?
In the meantime, Bet365 Alberta is a legal and safe option, and so is Betway.
Although these sites are not regulated by the province, each sportsbook we recommend has acquired an iGaming Ontario license.
Currently, Ontario is the only fully regulated online gambling market, which means that sportsbooks with an iGO license offer safe and fair betting options.
Brands like Bet99 and BetVictor have recently acquired an iGO license as well and are available and safe for Alberta bettors to wager on.
How to Start Betting in Alberta
If you want to bet online in Alberta, you currently have two options available:
Bet at a provincial site like Play Alberta.
Use one of the international offshore operators like Betway and Sports Interaction.
Which is the best option? We've summarised the pros and cons below to help you make your choice!
Provincial Lottery Sites
Regulated by the province to ensure safety
All revenue goes to province funding
Around 7 sports available
International Betting Sites
Reputable licences like UKGC
Not regulated by the province
Revenue does not go to the province
As you can see from the summary above, international sites tend to be a more attractive option when betting in Alberta.
To start betting at one of these sites, just follow these steps:
Pick one of our recommended Alberta sportsbooks and visit the sportsbook. If you choose Sports Interaction, it will look like this.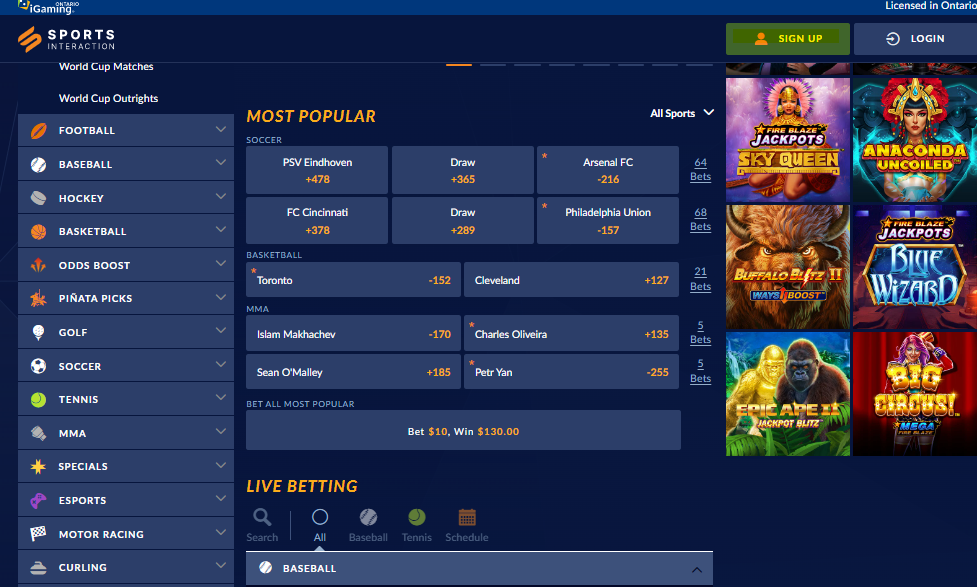 You'll see the "Sign Up" button on the top right. Click on it and you'll get redirected to a registration page.
Fill in your personal details like name, address, and phone number.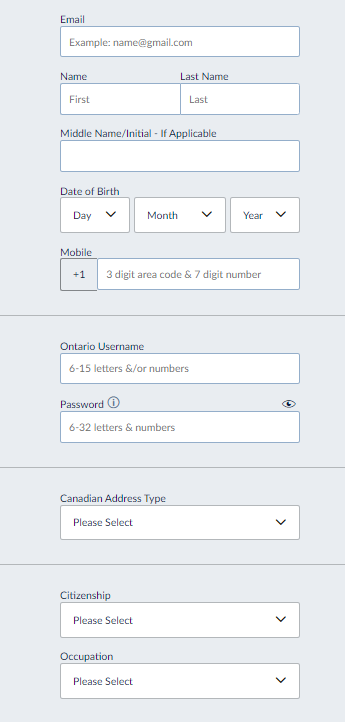 Make a first deposit using your preferred payment method.
You can start betting!
Can You Bet on NCAAB in Alberta?
The answer is — yes! Plenty of safe, renowned sportsbooks such as Bet99 have a decent amount of NCAAB bets available. Besides the expected moneyline, totals, and spreads, Bet99 lets you bet on the winning margin and even place combo bets.
What Else Can You Bet On in Alberta?
While Albertans prefer betting on:
Hockey
Basketball
Football
Soccer
Tennis
Due to enormous betting markets of the most popular sports, those looking for more niche ones won't be disappointed, either. From curling to lacrosse, the more Canadian options are also available at our safe and recommended sportsbooks.
Major Sports Teams in Alberta
Bettors in Alberta do not only have a wide selection of sportsbooks to choose from.
They can also look forward to betting on the province's own teams in major leagues! The following are the most well-known teams.
Edmonton Elks (CFL).
Active since 1949, the Elks were previously known as the Edmonton Eskimos. The team has won the Grey Cup an astounding 14 times, with five consecutive wins between 1978 and 1982.
The last time they won it was a while back, in 2015, and in 2020, the team officially changed its name to "Elks". Last season, they were eliminated from the playoff by Winnipeg Blue Bombers.
Calgary Stampeders (CFL)
Founded in 1945, the Calgary Stampeders have a long-standing provincial rivalry with the Elks.
The Stampeders won 8 out of 17 Grey Cups they competed in, and the last one not so long ago in 2018. With 20 Western Division Championships under their belt, it's a team many Canadians like to bet on.
In 2022, the team way defeated by the BC Lions in the West Semi-Final.
Edmonton Oilers (NHL)
In 1971, W. D. "Wild Bill" Hunter and Dr. Chuck Allard formed the Edmonton Oilers. The team briefly known as Alberta Oilers competes in the Pacific Division of the Western Conference.
After a 9-year playoff drought, the Oilers managed to win the 2015 Draft Lottery and get their spirits up. And in the last season, the team had their first 40-win season since 2017.
They're still somewhat of an underdog considering all of their previous results, but the team is undoubtedly on an upward trajectory.
Calgary Flames (NHL).
Second of the two Albertan teams in the NHL, Calgary Flames also compete in the Pacific Division in the Western Conference.
Formed just a year after their provincial rival, Calgary Flames have twice been the top team of the regular NHL season.
But despite being objectively stronger, with 50 wins last season, the Edmonton Oilers managed to kick Calgary Flames out of the playoff in the second round of the 2021/22 season.
Is Online Gambling Legal in Alberta?
Gambling at online casinos is perfectly legal in Alberta. To start gambling, you can opt for the provincial lottery site Play Alberta, or one of the international licensed casino brands.
Same as sports betting, it's not illegal to play at online casinos situated outside of Canada, and they remain a superior option to the provincial site because of a better selection of games.
Related reads: Guides to other provinces
FAQs
Can you bet on sports in Alberta?
Where can I bet on sports in Alberta?
When betting in Alberta, you can choose between provincially regulated options (Sport Select and Play Alberta) and offshore betting sites.
In the case of offshore brands, we always recommend going with those that have acquired an iGO license, the only one available in Canada for now.
Is Play Alberta legit in Alberta?
Yes, Play Alberta is a regulated online gambling site in the province of Alberta. It is managed by the AGLC (Alberta Gaming, Liquor and Cannabis) and all revenue goes directly back into Alberta's General Revenue Fund.
Does Betway work in Alberta?
Yes! Betway is a trustworthy brand with an iGO license, and it can be accessed from Alberta as well.
How many casinos are there in Alberta?
There are over 25 land-based casinos in Alberta.
Is DraftKings available in Alberta?
Np, despite being legal in Ontario, DraftKings isn't available in Alberta. Brands available in Alberta include Bet365 and Sports Interaction.
Can you use BetMGM in Alberta?
Does bet365 work in Alberta?
Yes, bet365 works in Alberta, although the sportsbook is still in the grey area in legal terms. Still, Alberta bettors can safely play at bet365 sportsbook, casino, or app.
Can I play Sport Select online in Alberta?
Yes, however, Sport Select doesn't have a downloadable app. That said, there are plenty of other Alberta betting apps available.
Is Bet99 legal in Alberta?
Bet99 is available to Albertan bettors, although its legal status is undefined due to Alberta not having a legal framework for international betting operators.
That said, Bet99 is still a safe betting option for Albertans, and there are no legal repercussions for Canadians betting at this site.