Written By:
Jelena Kabić
About Author
Jelena Kabic is a sports betting writer that focusses on responsible gambling. A psychologist by vocation, Jelena volunteered in a rehab facility, where she worked with gambling addicts. She now reviews all our content to ensure it discusses betting in a socially responsible way.
Fact Checked By:
Amy Webb
About Author
Amy's introduction to the gambling world was 6 years ago, when she joined a casino operator as a content specialist. Since then, she's helped launch and maintain gambling review sites in over 8 different countries. She's tested dozens of casinos and sportsbooks, which is how she can spot a subpar brand in an instant!
Alberta Betting Apps [Legal & Safe Options]
Alberta Betting Apps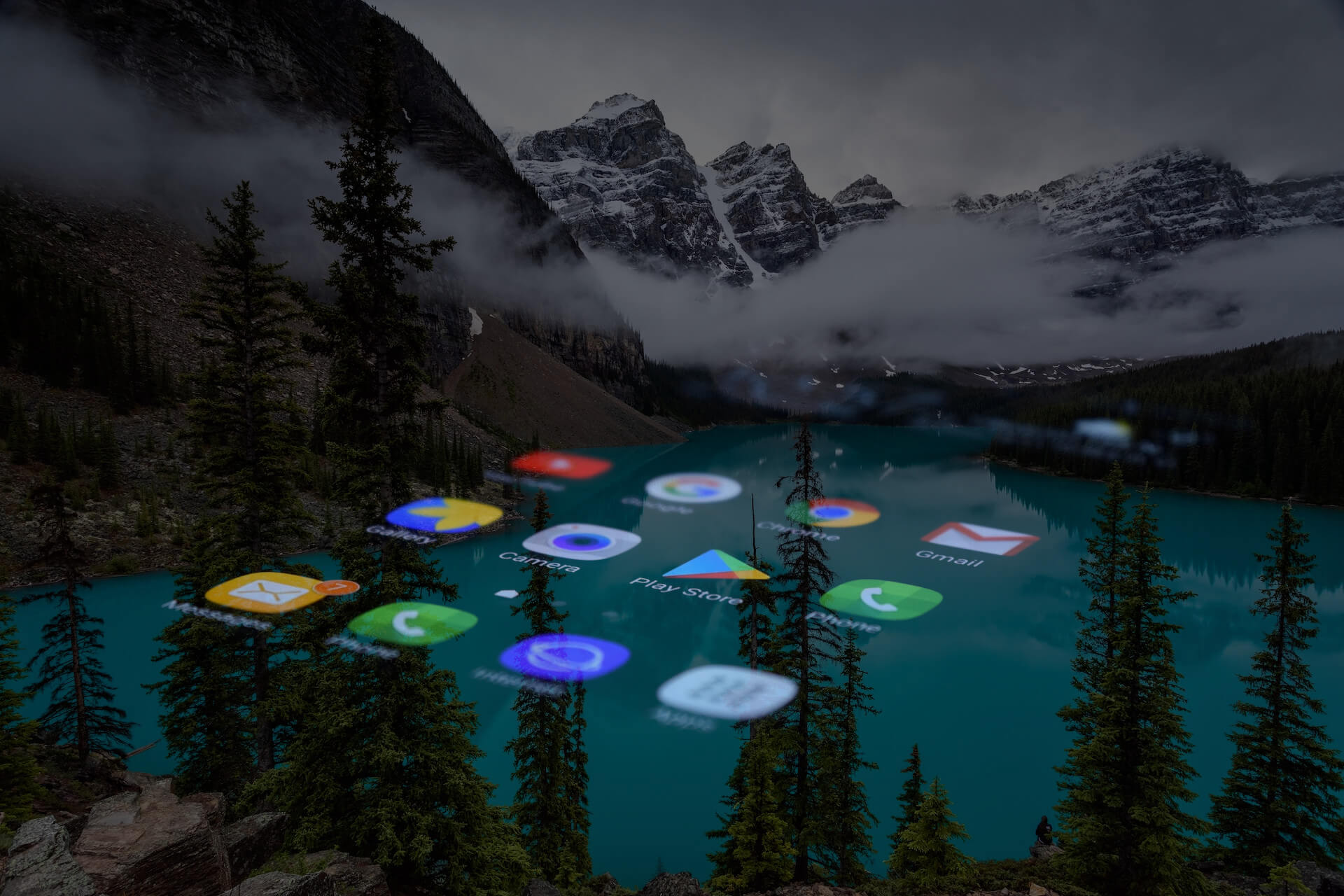 In Alberta, bettors can choose among dozens of different betting apps. But with so many options, it can be challenging to know which app to go for and how to use it.
In this article, we will provide a comprehensive guide to using betting apps in Alberta, including their legal standing, which ones to choose, how to sign up, and the features and benefits of the top ones.
Are sports Betting Apps Legal in Alberta?
We've got good news for you – betting is legal in Alberta, and so are betting apps!
However, it's worth noting that the market for sports betting sites in Alberta isn't fully regulated, and that includes apps as well. This means that only provincially regulated betting sites like Play Alberta are fully legal.
That said, Play Alberta doesn't currently have a mobile app — but plenty of international sportsbooks do.
International betting apps are not technically illegal as there is no specific framework that governs them. That's good news for Albertan bettors looking to bet on the go!
But what does all this mean for you as a bettor?
Simply put, you can feel confident in betting with a wide range of apps, both locally and internationally.
You can enjoy the convenience and excitement of mobile betting without worrying about legal consequences.
That said, it's always a good idea to choose a reputable and trustworthy sports betting app to ensure that your personal and financial information remains secure.
We always recommend going for those with an iGaming Ontario license, as this is the only province in Canada with fully regulated gambling laws that include international operators as well.
How to Use Betting Apps in Alberta
All you need to use these betting apps in Alberta is to:
1.Visit the betting site in question. We recommend a trustworthy website like Bet99.
2. Sign up to create an account.

3. Place a deposit.
4. Verify your identity and place of residence.
5. Download the app from either Play Store or App Store, depending on your device. Some sportsbooks, like bet365, let you download it right off the homepage.

6. Install it, log in, and play!
Best Sports Betting Apps in Alberta
Among our favourite betting apps in Alberta, three deserve a special mention. We dived into more detail and tested them thoroughly — here's what each of them offers.
Bet99 App
Numerous Prop Bets

Live Streaming

Cash Out

Extensive Filters

Cash Out not Immediately Visible
Perfect for in-play betting, Bet99 app is available for both Android and iOS devices.
With a focus on Canadian bettors, Bet99 offers everything you need, from popular sports like ice hockey, football, and basketball, to summer sports such as lacrosse and padel.
And for the seasoned bettors out there, the prop bets section is always chock full of team and player props, with the option to go for combo bets too!
Navigating through the thousands of games and dozens of sports available is made easy with the user-friendly interface and extensive filters, making it a breeze to find exactly what you're looking for.
The Bet99 app also offers live streaming of some sports events, adding to the excitement of live betting.
And with an exclusive deal with the NFL, Bet99 is one of only two Canadian sportsbooks that can live stream NFL games, the other being FanDuel. For games without live streaming, the platform offers visualizations as a nifty alternative.
Finally, while you can't tell right away whether your chosen bet is available for a cash-out, there is a cash-out option that will show up on the betslip for certain games.
bet365 App
Quick App

Canada-specific Android App

Auto Cash-Out Feature

HD Live Streaming

Separate Casino App
Bet365 has turned out to be quite a fan favourite in Alberta and for a good reason. It has recently announced its Canada-specific Android app that comes with lightning-fast loading times and no lag when switching between tabs, allowing you to place your bets quickly and easily.
With over 35 different sports to choose from, bet365 has something for everyone. eSports fans will find that bet365 offers more than just the popular LoL and CS:GO betting markets – they have a wide range of obscure leagues to choose from as well.
And if you're looking for added excitement, the auto cash-out feature ensures that you always get the most out of your bets. Like Bet99, it also offers live streaming, and in high definition.
However, if you want to visit the casino section, you'll need to download a second app, which is a bit of a hassle.
Betway App
Comprehensive Cash-Out Feature

Wide Range of Prop Bets

Various eSports Prop Bets
We also put Betway's app to the test and found a lot of positive features worth boasting about. For one, their comprehensive cash-out feature clearly indicates which bets are eligible for cashing out, making it easy for you to make informed decisions.
But that's not all – Betway is also one of the best eSports options in the country, with great prop bets available for LoL, CS:GO, and other popular eSports.
And when it comes to betting markets, Betway has got you covered with a wide range of options to choose from.
Unlike some other apps, such as bet365, Betway's mobile app covers both sports and casino verticals, so you don't need to download multiple versions of the app – you can easily switch tabs between different products.
Everything you need is easily accessible with the bottom menu, where you can quickly access your bets and get in on the action.
Odds at Alberta Betting Apps
Now that you know what kind of features you can expect from these apps, it's time to see how they fare in terms of odds.
NHL Odds
Let's see which sportsbook offers the best odds for the upcoming Stanley Cup playoffs game between Carolina Hurricanes and NY Islanders:
| | | |
| --- | --- | --- |
| Sportsbook | CAR Hurricanes | NY Islanders |
| Bet99 | 1.95 | 1.83 |
| bet365 | 2.00 | 1.83 |
| Betway | 1.95 | 1.85 |
CAR Hurricanes vs NY Islanders moneyline
In this example, bet365 has by far the highest odds for the underdog, while Betway has the highest ones for the favourite.
NBA Odds
Next, we compared odds for the Phoenix Suns @ Denver Nuggets NBA game.
| | | |
| --- | --- | --- |
| Sportsbook | Phoenix Suns | Denver Nuggets |
| Bet99 | 2.20 | 1.71 |
| bet365 | 2.20 | 1.71 |
| Betway | 2.20 | 1.71 |
Phoenix Suns vs Denver Nuggets
For this game, there's no difference in which sportsbook you choose! Therefore, the features offered by each betting app will likely be the deciding factor.
Soccer Odds
Finally, let's see what soccer fans can expect when placing bets on Alberta apps. We tested these on the upcoming Champions League game between Real Madrid and Manchester City.
| | | | |
| --- | --- | --- | --- |
| Sportsbook | Real Madrid | Draw | Manchester City |
| Bet99 | 3.10 | 3.50 | 2.22 |
| bet365 | 3.10 | 3.50 | 2.20 |
| Betway | 3.00 | 3.40 | 2.10 |
Real Madrid vs Man City
In this case, Bet99 is the best choice across the board, with bet365 having competitive odds for the underdog and draw as well.
Overall, our research shows that Bet99 and bet365 tend to have high odds, with some differences depending on the sport.
How to Choose an Alberta Betting App
With so many betting apps available in Alberta, it can be overwhelming to decide which app to choose. Here are some things to consider when making your selection.
Safety
The first thing to consider when choosing a betting app is safety. We suggest you choose an app that is licensed by iGaming Ontario. This will give you peace of mind knowing that your personal and financial information is safe and secure. What's more, these apps have extensive responsible gambling sections and tools, so you know you're being protected.
Features Offered
Different betting apps will offer different features, so it's important to consider what you're looking for. While all these apps offer in-play betting, some apps, like bet365 also offer live streaming and several cash-out options. Others may focus on specific sports or events, so you have to ensure you choose an app that aligns with your interests.
Odds
The odds offered by a betting app are among the most important things to consider. You'll want to find an app that consistently offers competitive odds to increase your chances of winning. Keep in mind that odds can vary between apps, sports, and different events, so it's worth shopping around to find the best deals.
User Interface
Finally, the user interface of a betting app can make a big difference in your overall experience. Look for an app that is easy to navigate and use, with clear and concise information. It should also be visually appealing and offer a seamless experience across all devices.
How We Rate Alberta Betting Apps
Apart from the things mentioned in the segment above (features, odds, user experience, safety), we rate these apps across several other features:
Mobile App Performance: We test to see how well the app performs on mobile devices, whether it loads quickly and functions smoothly without any glitches or crashes.
Payment Options: What payment options are available for deposits and withdrawals? Are there any fees associated with using these options?
Customer Support: How responsive and helpful is the app's customer support team? Are there multiple ways to contact them, such as live chat, email, and phone?
We found that Bet99 is easily the best option across the board. The payment methods accepted include:
Interac
Instadebit
iDebit
Credit Cards
PayPal
Express connect
Triple000
MuchBetter
You can learn more about deposits and withdrawals at Bet99 here.
Meanwhile, the app's customer support can be reached 24/7 via live chat in both English and French.
FAQ
Are betting apps legal in Alberta?
What betting apps work in Alberta?
There are dozens of safe betting apps that work in Alberta. The best among them include Bet99, bet365, and Betway.
What is the best sports betting app in Alberta?
We tested and compared betting apps in Alberta tirelessly and found that Bet99 is the best option available. However, bet365 and Betway are great options as well.
How can I use Alberta betting apps?
To use a betting app in Alberta, you'll need to sign up to the sportsbook, prove your identity, and place a deposit. Then simply download the app, install it, and play!