Crash Gambling in Canada: What is It and Where to Play?
Crash Gambling

Casino crash games are gaining players all over the world, and it seems like they may be getting popular in Canada as well.
But what exactly are these games and how do they work? Are they even profitable?
We've devised a thorough guide to answer all those questions for you.
What is a Casino Crash Game?
Crash games (also known as aviator games) are called that for a reason.
Imagine you're watching a plane take off, and as it gains altitude, your potential winnings rise.
The multipliers keep growing until one point when the plane simply crashes, along with your potential gains.
The catch, of course, is that you can't know when the plane is going to crash. It could be after 1, 5, or 15 seconds.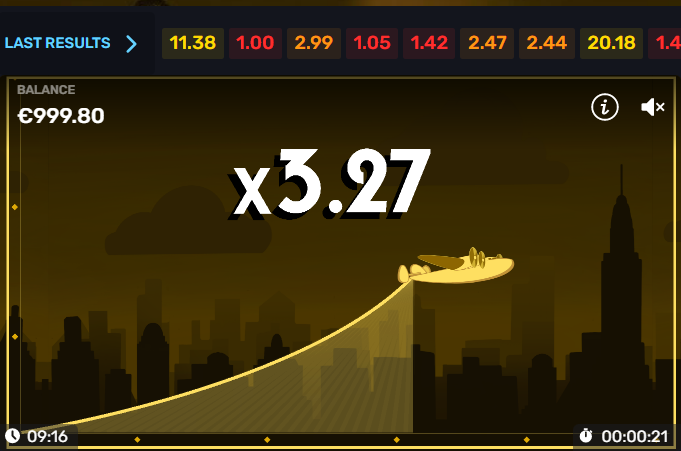 The multiplier tends to rise very slowly in the beginning, and faster the longer the game lasts, which adds to the excitement.
What you're looking at looks a lot like a stock exchange market, and just like that one, it could crash at any point.
How do You Play Crash Games?
To play crash games at most Canadian casinos, you need to be located outside of Ontario.
This is because crash casinos usually accept crypto payment methods, which aren't regulated for Ontarian casinos.
LeoVegas and Betway are among the only casinos offering this exciting type of game for now, but there are indications that other casinos, namely Rivalry, may follow suit.
However, there is one exception: Betsafe Ontario has 12 crash games available for Ontarians only!
To play them, simply register at the sportsbook, place a deposit, and find "crash games" in the menu on the left.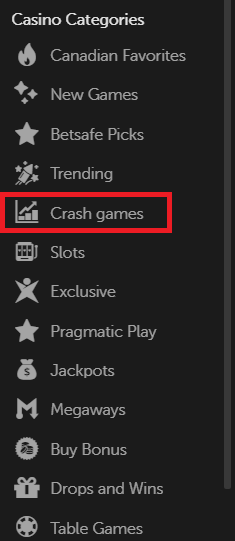 Now, we'll explain how to play Evolution's famous Cash or Crash game at Betway.
This is a specific live casino crash game in which differently coloured balls are being drawn.
Depending on the colour of the ball, you either climb up higher on the paytable or crash. Another specific thing about this game is that you're shown the chances of a red ball (the one you crash with) being drawn.
To play this exciting game, you need to:
Register at the website and place a deposit.
Find Betway's live casino section.
Then, enter "Cash or Crash" in the search bar and start playing!
Here's how you can start playing at LeoVegas:
Visit the LeoVegas casino page.
Click on "Crash & Mine Games".
Choose the game you want to play, and play smart!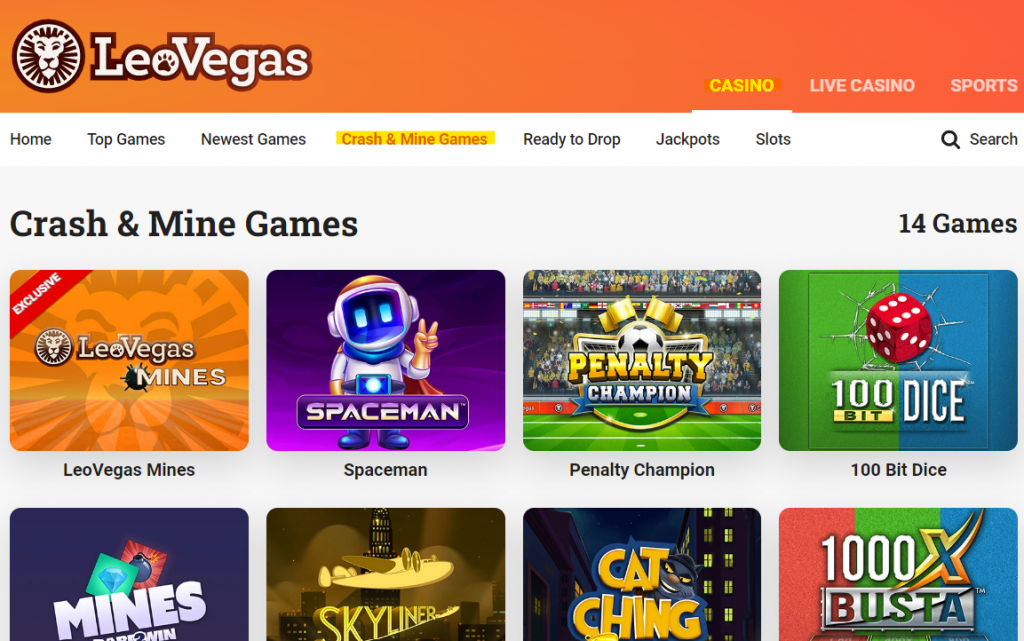 Some of the most exciting crash games at LeoVegas we've tried include Spaceman and To Mars and Beyond.
What is a Good Crash Gambling Strategy?
Wondering how you can play this game in a smart way anyway? By setting up rules for yourself, which will ensure you either win money, or in the least don't end up losing more money than you intended.
Auto-Cashout Option
This is a somewhat risky strategy on its own, but if you make sure to combine it with the other one we'll mention, it can turn out to be profitable.
Essentially, you choose at what multiplier value you're pulling out.
Yes, it's that easy, but as we already mentioned, you can't know when the game will crash, and that may happen before you reach the multiplier you've set as your auto-cashout value.
This gives you two options:
Choose a fairly low multiplier, such as 1.5. As soon as it hits, you stop the game and take your winnings. They may not be large, but you're likely to win more often than by going for the second option.
Another option is to go for a high multiplier, such as 5x, or even 10x. Prepare to lose a lot of games, and there's no guarantee you'll even win at all. But if you do, you'll be winning a lot more in one go than with strategy #1.
Set Up Limits
As we said, just chasing multipliers as your only strategy isn't a smart idea, because — what's to stop you from playing 100 games chasing that one 10x win?
That's why deciding on when you're done for the day is incredibly important. Have a limit on both wins and losses, as well as how much you're willing to wager that day.
Is Crash Gambling Profitable?
Crash gambling is an exciting type of game with very high possible winnings. But let's be real, so are jackpots, and you don't see people getting rich on them every day.
That being said, crash games have a very low house edge of only 1%. So if you play them smart, there is a decent chance of you winning money off it.
What are the Odds of Crash Games?
At RTP of 97-99%, the odds of crash games are very similar to those of regular slots.
Where Can I Find Crash Gambling?
When it comes to legal casinos in Canada, for now, crash games are only available at Betway and LeoVegas. In the future, casinos like Rivalry are likely to introduce them as well.
We'll be sure to update you as soon as crash games become available elsewhere!
FAQs
How does crash gambling work?
The concept of crash gambling is similar to watching the stock market: the winnings are rising and the multipliers go from lower to higher ones, but they can crash at any moment, leaving you at a loss.
Can you play casino crash games in Canada?
For now, you can legally play casino crash games at LeoVegas and Betway, and only if you're outside of Ontario.
What crash gambling sites are there in Canada?
There are several unregulated online casinos that offer crash gambling in Canada. The only safe and legal options for those outside of Ontario are Betway and LeoVegas, although it looks like more regulated casinos are about to introduce these types of games as well.
Where can I play cash or crash?
In Canada, you can play the Cash or Crash live casino game at Betway.