Written By:
Jelena Kabić
About Author
Jelena Kabic is a sports betting writer that focusses on responsible gambling. A psychologist by vocation, Jelena volunteered in a rehab facility, where she worked with gambling addicts. She now reviews all our content to ensure it discusses betting in a socially responsible way.
Fact Checked By:
Amy Webb
About Author
Amy's introduction to the gambling world was 6 years ago, when she joined a casino operator as a content specialist. Since then, she's helped launch and maintain gambling review sites in over 8 different countries. She's tested dozens of casinos and sportsbooks, which is how she can spot a subpar brand in an instant!
Top Ontario Betting Sites and Apps — Best Legal Sportsbooks
Betting in Ontario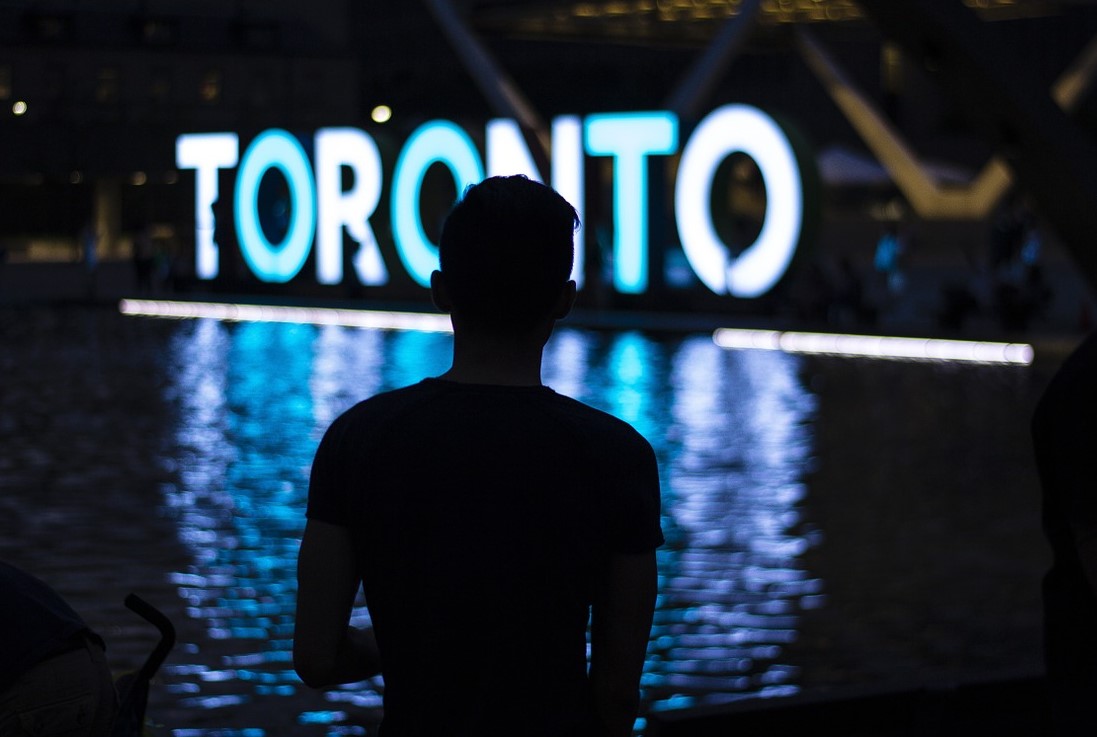 In Ontario and looking to bet online? Our comprehensive guide walks you through everything you need to know about online betting in Ontario! Read the latest legal updates, and find the top Ontario sportsbooks where you can bet online!
Let's start by clarifying what betting sites are legal in Ontario:
Top Sports Betting Sites Legal in Ontario
Betano
30+ Sports Available

Virtual and eSports

Strong Soccer Focus

Great Betting Markets

Very Few Payment Methods for Now
Betano may be new to Canada, but it's well-renowned all over Europe and South America. Not only does it have 30+ sports on offer, among them are the rarely found virtual sports, as well as a nice coverage of eSports.
With a clear soccer focus, this brand is the best option for soccer bets, and tends to have the best odds for the favourites. When it comes to other sports, Betano's odds are still very competitive.
This operator has a wide variety of betting markets to choose from, and a dedicated section for soccer and basketball prop bets.
Betano recently started offering something completely unique. Its Watch & Bet feature not only allows you to live stream games and bet on them in-play, but you never once have to leave the full-screen mode to do that!

And while there are only a few payment methods available for now, we do hope Betano's selection will grow once the brand is established in Canada.
Bet99
Live Streaming

Great eSports Section

Variety of Prop Bets

English and French Support

Fairly New
Bet99 has quickly grown to be one of Canadians' favourite betting sites. Recently, it has acquired an iGO license, which made it legal and safe to Ontarian bettors as well.
With 30+ sports on offer, among which are both eSports and virtual eSports, it's not hard to see why it quickly became popular among the Canadian audience.
It has a dedicated prop bets section, making it easy for bettors to find the most interesting ones to place.
Among its many betting tools are live streaming and cash out options.
Granted, the one thing we think Bet99 could improve on is that the otherwise functional app is sometimes a bit slow.
Bet365
35+ Sports

Auto Cash Out Feature

HD Live Streaming

Variety of Payment Methods
Bet365 is among the most popular betting sites in Canada, and it's for a good reason. The 35+ sports alone are enough to lure you in.
Add to it a rarely found auto cash out feature and HD live streaming, and you have a complete sportsbook on your hands.
eSports lovers will enjoy it in particular, as both major and smaller leagues are available to place a bet on.
Finally, this brand boasts one of the best betting apps on the Canadian market, along complete the one-touch deposit option.
Why Can't I Use bet365 In Ontario?
Some Ontarians occasionally experienced certain issues with GeoComply, the geolocation tool bet365 used. For that reason, bet365 has introduced its own Authenticator app.
We talked about the common geolocation issues and potential solutions in our recent guide.
Sports Interaction
25+ Sports

Cash Out Option

Varying Betting Markets

Competitive Odds for Favourites

No Live Streaming
With over two decades of experience and a clear Canadian focus, having Sports Interaction on our list was a no-brainer. The 25+ sports on offer, cash out options, and live betting make it perfect for Canadians.
If you like betting on leagues like the CFL or NHL, then this is the website for you. Based on our research, the brand has good odds for favourites.
Icing on the cake are the varying betting markets to choose from!
We do hope the brand will soon start offering live streaming as well, as it's currently unavailable to Canadian bettors.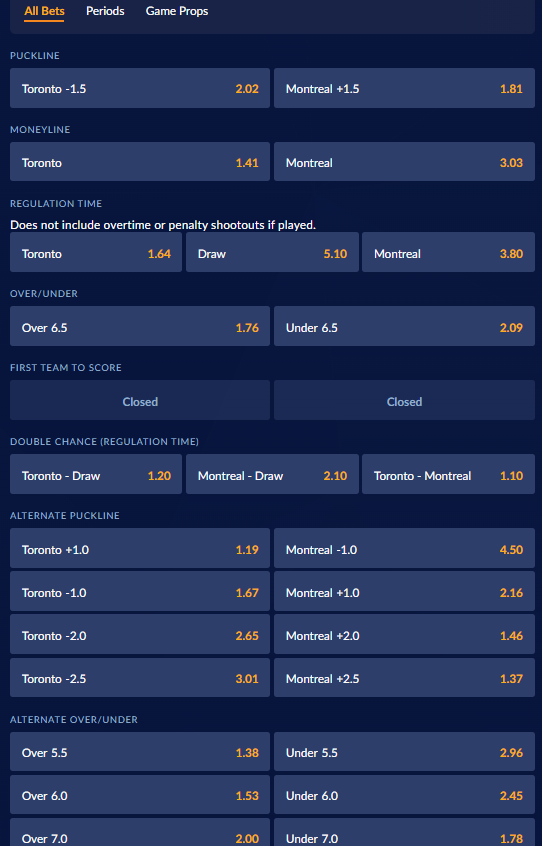 bwin vs Betway
This is a common question bettors in Canada have when choosing a sportsbook: whether to go with bwin or Betway.
Below are lengthy descriptions of both, but in short:
bwin is loved by soccer fans and has an auto cash out option
Betway is the go-to for eSports fans and has a Bet Builder option
Both have great betting markets and in-play betting, so read more below to make your choice.
Betway
30+ Sports

Match Statistics

In-Play Betting

Great eSports Coverage

No Bank Transfers
Not only does Betway cover over 30 sports, it also has a number of betting markets to choose from. And should that not be enough, the Bet Builder option is there for those who know exactly what they want to bet on.
Additionally, there's match statistics to guide players' bets.
Those who like the adrenaline of in-play betting will enjoy Betway, as it's one of the fastest platforms when it comes to updating the odds!
As one of the top eSports betting sites, Betway is the also the go-to for Dota, CS:GO, LoL, Valorant, and Starcraft 2 lovers.
That being said, we would like to see more payment methods available, such as bank transfers and crypto options.
bwin
Commonly Sponsors Soccer Clubs and Leagues

Auto Cash Out

Competitive Odds

No Comprehensive Match Statistics
While generally offering a variety of bets and betting markets, as well as competitive odds, bwin is especially favored among soccer fans.
The brand regularly sponsors clubs like Real Madrid, Bayern Munich, or Borussia Dortmund. Most recently, it's partnered with UEFA Europa League and UEFA Conference League.
All this means that bwin has some truly competitive odds when it comes to soccer matches. Add to it live streaming and the auto cashout options, and you have a great betting site on your hands!
One thing we found to be missing from bwin's site are comprehensive match statistics that may help bettors choose the best market.
Sportsbooks and Casinos Legal in Ontario
Unlike sports betting in Quebec and other provinces, sports betting in Ontario is fully regulated, and international operators need an Ontario license to offer their services.
In order to get an Ontario license, gambling sites need to complete the following steps:
Get approved by the AGCO
Sign an operating agreement with iGO (iGaming Ontario)
This means that sports betting sites and casinos can only offer their regulated product in Ontario once the two steps are completed. However, if brands have completed the first step, they are expected to soon offer their product in the province.
Some big players available in Ontario's legal betting market include:
Licensed Betting Operators in Ontario
Although the market officially opened on the 4th of April, it took a few months until the full range of sportsbooks were in operation. And yet, more and more are being approved by the day, so we'll make sure to update this list regularly!
Is Online Betting Legal in Toronto?
Yes, online betting is legal in Toronto, just as it's legal in Ontario!
Torontonians have dozens of legal, regulated online sportsbooks to choose from — any site with an iGO license is automatically legal in Toronto as well.
Best Toronto Betting Sites
What Betting Apps Work in Ontario?
Betting apps are a great way to bet on the go, and Ontario is the province with the most available brands in Canada! All betting apps below are available in Ontario, on both Android and iOS, and are also highly rated by us.
| | | | | |
| --- | --- | --- | --- | --- |
| Betting App | Top Features | Ease of Navigation | Province Availability | |
| Bet99 | Extensive filters, light and dark theme | 5/5 | Canada | Visit |
| Bet365 | Quick to download, mirrors the website | 5/5 | Canada | Visit |
| BetRivers | 30 sports, strong eSports section | 4/5 | Ontario only | Visit |
| PointsBet | Rated highly by experts and users | 5/5 | Ontario only | Visit |
| Caesars | Bet on local teams and leagues | 4/5 | Ontario only | Visit |
Apart from these apps, we specifically recommend two more: bwin and Unibet.
bwin is one of the top betting apps Ontarians have access to, and it's for a couple of reasons:
Varied Prop Bets

Competitive Odds for Sponsored Teams

Very Easy to Navigate via Two Menus

Depositing and In-Play Betting are Super Quick
SIGN UP
Unibet not available in your province? Bet99 offers an extraordinary in-app betting experience!
SIGN UP
You can read more about the Unibet app and how to download it on our dedicated betting apps page.
The Latest Updates on Sports Betting in Ontario
The sports betting scene is experiencing a lot of changes in Ontario thanks to the recent approval of single-event betting.
The single-event sports betting legislation came into force on the 27th of August 2021, leaving it up to each province to implement single-event legal betting as and when they wish.
Check out our infographic below for the latest overview of legal betting in Canada, including Ontario!
Single-Event Betting in Ontario
In the case of Ontario, the province opted to waste no time and enact single-event betting on the same day.
The Ontario Lottery and Gaming Corporation (OLG) went live with a new digital sports betting platform named PROLINE+.
This product adds to the selection offered by the existing PRO-LINE brand and offers a wide range of betting options, including single-event bets and competitive odds.
This was only the first step of many that the province took to change sports betting in Ontario as we know it.
In fact, until recently, it was the only province that expressed interest in opening up the market for private operators to operate.
Alberta recently decided to legalize the presence of two (yet announced) private operators. And with its first provincially regulated option coming into play, sports betting in Saskatchewan may be looking at the same thing.
This means that apart from OLG's PROLINE+, Ontarians could look forward to licensed betting operators from the 4th of April 2022.
Ontario Betting Timeline
Summer 2021 – stakeholders are consulted as the market model is developed.
Summer/Fall 2021 – iGaming Ontario makes draft commercial agreement available to interested operators.
Summer/Fall 2021 – Interested operators submit their application.
Fall 2021 – IT systems are built, configured, and tested.
April 4 2022 – Registered operators start offering their products in Ontario's regulated market.
October 31 2022 – AGCO sets this date as the deadline for operators to either enter the regulated market, or stop offering services in Ontario.
Although the original timeline was for private operators to start operating by end of 2021, the timeline was later adjusted to early 2022.
In fact, on January 28, 2022, iGaming Ontario confirmed that private sports betting will be coming to Ontario on April 4, 2022.
Why the delay?
For starters, the province's auditor general released a report stating that the gambling framework is vulnerable to legal challenges. This is due to the wording of the Criminal Code and whether iGaming Ontario is following the guidelines set out in the Code.
Secondly, there were additional challenges when bringing grey-market operators into the regulated market. There will likely be the need for re-registration of players, which takes time for private operators to structure.
More recently, Great Canadian Gaming, which operates 12 casinos in the province, came out urging the province to scrap plans and hand over legal betting to the casinos.
This was based on a report that showed substantial job losses and revenue decline if the province goes ahead with the proposed framework.
What Has Changed for Ontarian Bettors from the 4th of April?
Before the 4th of April, bettors in Ontario could place legal bets at Proline+, or bet at grey-market offshore sportsbooks.
From the 4th of April, Ontarians can place legal bets at Proline+ and regulated private operators with an Ontarian licence.
These regulated sites now have an iGO license (iGaming Ontario), and pay taxes and licensing fees to the provincial government.
Those that don't have an official iGaming Ontario license yet have recently been prohibited from offering their services to Ontarians.
Considering the vast amount of options available, we recommend that you stick to sportsbooks with an iGO license as these are definitely safe betting options.
Every week, new sportsbooks keep coming to Ontario and earning their iGO license. We'll keep you updated on all the latest news and entries, so stay tuned!
Who Regulates Gambling in Ontario?
The Alcohol and Gaming Commission of Ontario (AGCO) is responsible for the gambling activities that are conducted by the Ontario Lottery and Gaming Corporation (OLG).
On July 6th 2021, the Government of Ontario announced the establishment of iGaming Ontario. This is a subsidiary of the AGCO and it conducts and manages Ontario's open iGaming market.
How to Bet on Sports Online in Ontario
At the time of writing, there are a few options if you want to bet on sports in Ontario. Let's summarise the options:
You can use PRO-LINE+, which is the traditional provincial lottery site.
You can sign up to private betting sites with an iGO license. These include Bet99, bet365, and FanDuel.
From October 31, 2022, the AGCO is forbidding sportsbooks without an Ontario license to accept Ontarian bettors.
Latest News:
January 19, 2023: UFC Betting Ban Dropped
After the UFC created a betting-monitoring partnership to ensure all matches are genuine, the AGCO feels confident enough to let sportsbooks offer UFC to bettors once more.
December 1, 2022 — UFC Betting Prohibited
Due to fears of corruption and matches not being genuine, the province of Ontario has opted to cease online betting on UFC and MMA for now. So while there are many sportsbooks to choose from, be aware that for the time being, you won't be able to bet on UFC at any of them.
Are Online Casinos Legal in Ontario?
The short answer is yes, so long as it's regulated by the province.
In the case of Ontario, the only casino gambling option used to be OLG's online casino.
But after April 4th 2022, players can legally play at any regulated online casino with an iGO license (iGaming Ontario).
That being said, Ontarians can still opt to play at unregulated offshore online casinos. However, we always suggest that you opt for regulated options in the province.
If you want to know more, check out our guide to online casinos in Ontario!
Top Licensed Online Casinos for Players in Ontario
Is DFS Legal in Ontario?
While no laws regulate the use of DFS in Canada, as there is a lack of agreement on whether it's a form of gambling or not, Ontario has made its choice.
DFS giants like DraftKings and FanDuel accept Canadian players. However, as of April 1st users from Ontario cannot use FanDuel's and DraftKing's DFS. This is due to Ontario's new betting market.
Ontario Teams to Bet On
Even if you're a careful bettor who doesn't usually fall prey to emotional betting, there's nothing wrong with betting on the local teams so long as it makes sense!
So if you're after Ontarian teams worth betting on, here's a quick list for all of the major sports. Keep in mind though that any of these teams may win or lose depending on their form and their opponent, so be careful when betting locally!
Toronto Maple Leafs (NHL).
Edmonton Oilers (NHL)
Calgary Flames (NHL).
Toronto Argonauts (CFL)
Montreal Alouettes (CFL)
CF Montréal (MLS)
How Do I Bet on Horses Online in Ontario?
Horse betting is an exception to the recent sports betting legislation changes. The regulation of horse betting remains at a federal level in the hands of the Canadian Pari-Mutuel Agency.
Unfortunately, once GeoComply detects that a bettor is in Ontario, their options are restricted, as one of the few online horse betting experiences is Woodbine Racetrack's mobile app.
From what we've seen so far, licensed Ontario sports betting sites have removed their horse betting category.
Of course, this does not stop horse racing bettors from using offshore operators. Same as sports betting and online casinos, it's possible to bet on horse racing at international brands. However, we can't recommend any licensed Ontarian betting site at the moment.
We'll be keeping an eye on the situation and let you know how it develops!
How to Prevent Gambling Addiction
We always encourage bettors to have fun and try to improve their chances of winning. But playing too much and trying too hard may end up, unfortunately, in a gambling addiction.
Make sure you're aware of all the signs and symptoms of gambling addiction so you can act on time, and take preventative measures to stop it in its tracks, such as:
Having a limit on how much you wager and how often you play
Ensuring you play at licensed websites that come with proper responsible gambling tools
Self-excluding yourself from sportsbooks and casinos if you feel you're losing control.
Related reads:
FAQs
Where can I bet in Ontario?
Apart from the land-based casinos, you can also bet online. PRO-LINE is the betting site managed by the OLG. OLG is the Ontario government agency that delivers lottery and gaming entertainment in a socially responsible manner. You also have iGO operators like BetMGM, LeoVegas, and 888 that are safe betting options for bettors in Ontario.
What are the top sports betting sites in Ontario?
Betano, Bet99, and bet365 are the best legal betting sites in Ontario. They have competitive odds, variety of betting markets, and cover both popular and niche sports.
Will I pay tax on gambling winnings in Ontario?
No, gambling winnings are not taxable in Ontario. The only exception is if you're a professional gambler and consider it a full-time job. The changes in the regulated market won't lead to any taxation.
Can I play FanDuel in Ontario?
Yes, FanDuel is one of the brands that are fully legal and available in Ontario, thanks to its acquisition of the iGaming Ontario license.
Which site has the best odds for betting in Ontario?
What is the legal age of gambling in Ontario?
The legal gambling age in Ontario is 19, same as most provinces in Canada.
Can I bet on sports online in Ontario?
Yes, you can bet using a number of Ontario betting sites such as PointsBet, BetMGM, and LeoVegas. All these brands have a newly acquired iGaming Ontario license.
Is bet365 available in Ontario?
Yes! With an iGO license in its pocket, bet365 is a fully legal sportsbook available to Ontarians.
Can you bet on UFC in Ontario?
Yes, on January 19, 2023, AGCO has lifted the ban imposed on UFC betting in Ontario. That means Ontarians can now once again place bets on UFC games.