British Columbia Betting 2023 | BC Sportsbooks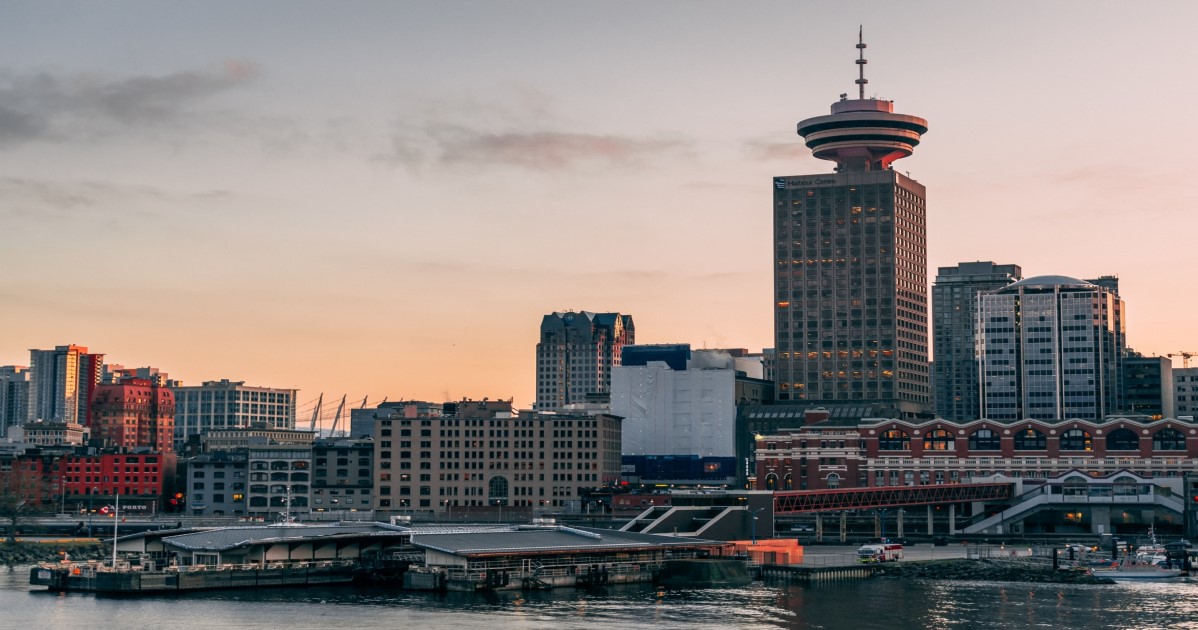 Unsure where to bet in British Columbia?
We have the answer! Our British Columbia betting guide gives you the latest information on betting in the province, as well as a list of recommendations for online casinos and BC betting sites. Let's get started!
Legal British Columbia Sports Betting Sites for 2023
Can You Bet on Sports in BC?
Absolutely! Betting has been legal in British Columbia for decades.
However, the sports betting market is undergoing some changes thanks to new legislation. Let's take a closer look at some of the recent developments.
The Latest Updates on Sports Betting in British Columbia
On the 27th of August 2021, the new single-event betting legislation came into force across Canada.
This legislation allows individual provinces to introduce and legal single-event betting as they wish, ending decades of parlay bets as the only option at the provincial lottery sites.
In the case of British Columbia, the province opted to start offering single-event betting on the same day the legislation was rolled out.
As of the 27th of August 2021, bettors in British Columbia can place single bets at the BCLC's PlayNow site.
Unlike Ontario, BC has not yet expressed an interest in introducing private operators in the market. Therefore, PlayNow will be the only option offered by the province for the foreseeable future.
This is the same stance that has been adopted by provinces like Quebec.
However, international betting sites like Bet365, Betway and bwin are available and legal and safe options for Canadian bettors to bet at in 2023.
What to bet on in BC this month?
While some may opt for the first IEM of the eSports season, it's more likely the majority of British Columbia bettors will flood the sportsbooks looking for the Super Bowl bets.
Best Super Bowl bets to place in BC
There are plenty of interesting bets you can place regarding the Super Bowl, with some of our favourite prop bets being:
First to score a touchdown

Longest touchdown

Team to score first wins
PLACE A SUPER BOWL PROP BET
While they don't have the option of acquiring local licenses for each province, the brands we recommend did acquire all the licenses currently available in Canada.
What's most important, they each have an iGO license – meaning they went above and beyond to offer their services legally to Ontarians.
This makes it clear that these international sportsbooks in Canada are fair and safe and have nothing to hide.
PlayNow vs. International Betting Sites
PlayNow has a reputation of offering limited betting markets and promotions and having subpar odds.
However, its recent upgrade has improved some aspects of this BC betting site.
For instance, PlayNow has expanded its sports selection to include single bets, but also add other sports like MMA.
You can find favourites like football, tennis, hockey, and basketball, along with more niche options like eSports, and table tennis.
PlayNow has around 20 sports available, which still does not fully match sites like Bet365 which offers 35+ betting options.
Odds Comparison
We also spent some time comparing odds between different sportsbooks. If we look at an example from the NFL:
| | | |
| --- | --- | --- |
| | Jacksonville J. | Cincinnati B. |
| PlayNow | 3.65 | 1.28 |
| Bet365 | 3.70 | 1.294 |
| Sports Interaction | 3.82 | 1.29 |
Odds for NFL's Jacksonville J vs. Cincinnati B.
In this example, PlayNow is the worst option for both the favourite and the underdog.
To quantify it, a $100 bet on the underdog (Jacksonville) at Sports Interaction can give you winnings of $282.
The same bet at PlayNow would result in $265 in winnings.
That's $17 less than what you could have earned with the right odds.
This pattern was consistent with other examples we've checked out, which leads us to conclude that PlayNow's odds are still worse than most other BC betting sites.
So, should BC bettors stick with PlayNow or look for another betting site?
PlayNow Alternatives
According to our research, international operators tend to have a wider selection of sports, betting markets, and betting tools. In general, they offer better odds as well.
And while not an official option in BC, they are either legal in Ontario (which is currently the only province with a fully regulated online betting scene) or on their way to acquiring an iGO license.
Unfortunately, many renowned brands are not available in British Columbia yet. Here's a quick overview:
| | |
| --- | --- |
| Sportsbook | Availability in BC |
| FanDuel | No |
| Pointsbet | No |
| BetMGM | No |
| DraftKings | No |
| Caesars | No |
| Rivalry | No |
Availability of sportsbooks in BC
But plenty of other well-known brands are:
Does Bet365 work in BC?
One of the most common questions bettors from British Columbia have is whether they can use Bet365 in BC.
Good news: yes, Bet365 is legal and available in British Columbia!
Bet365 is one of the brands with the official iGO license, which makes it legal in Ontario and trustworthy all over Canada.
Bettors from BC are making a good choice by going for bet365 for several reasons:
35+ Sports Available. bet365 is among sportsbooks with the biggest amount of sports and betting markets on offer.

HD Live Streaming. Not only can you stream the games you've bet on on bet365, you can do so in HD. What's more, NFL bettors, since recently, have the option of exclusive low-latency streams.

Plenty of Payment Methods Available. With bet365, you hardly have to worry whether your preferred payment method is accepted. Interac, INSTADEBIT, paysafecard — you name it, bet365 has likely got it.
SIGN UP
19+. Gambling can be addictive. Please play responsibly.
What Sports Betting Apps are Legal in British Columbia?
Another huge advantage of offshore betting sites compared to PlayNow is the fact many of them have downloadable apps.
These safe, trustworthy apps tend to be highly functional and available for both Android and iOS, which makes in-play betting that much easier.
Here's a quick overview of the best betting apps available in BC:
How to Bet on Sports Online in British Columbia
There are currently two options to choose from when betting online in British Columbia.
You can bet at PlayNow, which is the only betting site managed by the BCLC.
You can use an international betting site like Bet365, Sports Interaction, or Betway.
Here's how the betting process would work if you were to bet on Betway:
Register an account and verify it
Deposit funds
Choose the sport you wish to bet at
Choose the type of bet you're after
Decide how much you wish to wager and place a bet.
Who Can Bet in BC?
To be able to bet in BC, whether online or in land-based establishments, you need to be at least 19 years of age.
Are Online Casinos Legal in British Columbia?
We've looked extensively at sports betting in BC, but what about online casinos?
We should start by saying: yes, online casinos are legal in British Columbia.
The situation is somewhat similar to sports betting. The only casino site managed by the province is BCLC's PlayNow and you can gamble there.
However, playing at online casinos located outside of Canada is also not illegal, but be sure to opt for safe ones.
Just like with sportsbooks, offshore casinos we recommend are legal in Ontario and have plenty of international licenses.
That plus focus on responsible gambling makes them a safe option for BC residents.
Up till now, these international casinos have been a better option for players in British Columbia. This is because they offer far better perks and game selection.
Check out our favourites for British Columbia below!
Best Online Casinos for Players in British Columbia
FAQs
What are the best British Columbia betting sites available?
Some of best betting options for bettors in BC include Bet365, Sports Interaction, and Betway.
Is Proline available in BC?
BC's versions of Proline is SportsAction and PlayNow, which are both managed by the BCLC.
What is the legal age for sports betting in British Columbia?
The legal age of sports betting in BC is 19 years.
Do I need to pay taxes on sports betting winnings in British Columbia?
No, like all other provinces in Canada, sports betting winnings are not taxed in British Columbia.
Who regulates gambling in British Columbia?
All gambling activity in BC is regulated by BCLC, which manages PlayNow and SportsAction for sports betting.
Is Bet365 legal in British Columbia?
Bet365 is available to British Columbian bettors. It's a safe and trustworthy sportsbook with an iGO license, which makes it legal in Ontario. However, other Canadian provinces like BC don't have a regulated online betting market, so brands cannot acquire any additional licenses.