Written By:
Jelena Kabić
About Author
Jelena Kabic is a sports betting writer that focusses on responsible gambling. A psychologist by vocation, Jelena volunteered in a rehab facility, where she worked with gambling addicts. She now reviews all our content to ensure it discusses betting in a socially responsible way.
Fact Checked By:
Amy Webb
About Author
Amy's introduction to the gambling world was 6 years ago, when she joined a casino operator as a content specialist. Since then, she's helped launch and maintain gambling review sites in over 8 different countries. She's tested dozens of casinos and sportsbooks, which is how she can spot a subpar brand in an instant!
British Columbia Betting 2023 | Where to Bet?
British Columbia Betting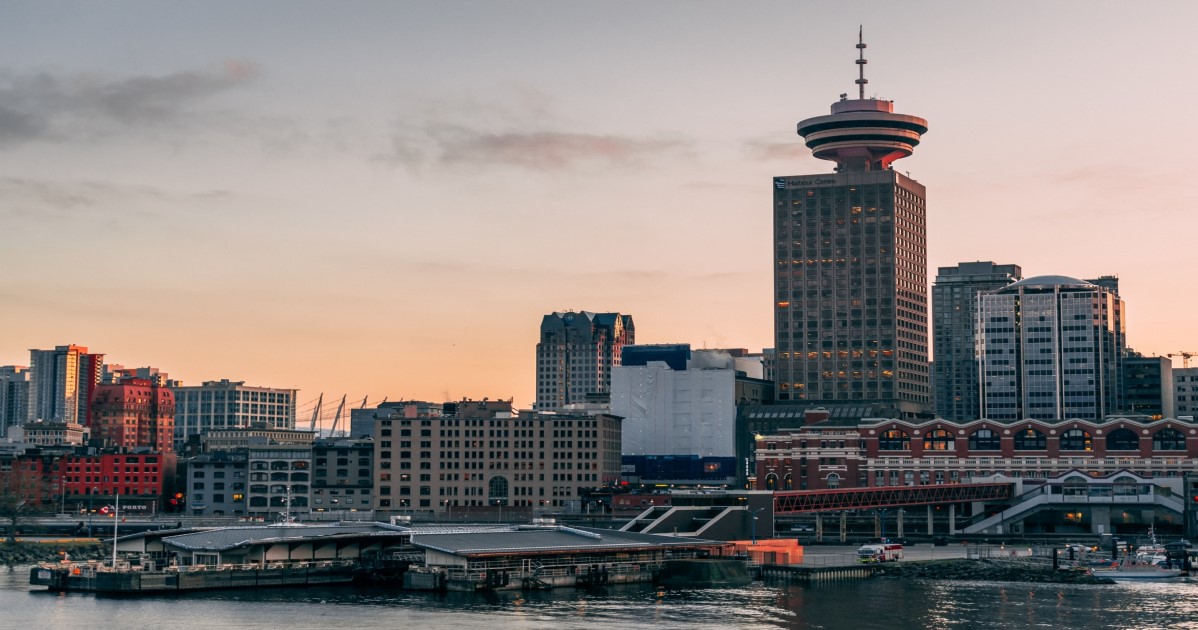 Unsure where to bet in British Columbia?
We have the answer! Our British Columbia betting guide gives you the latest information on betting in the province, as well as a list of recommendations for online casinos and BC betting sites. Let's get started!
What Betting Sites are Legal in BC?
Can You Bet on Sports Online in BC?
Absolutely! Sports betting has been legal in British Columbia for decades.
However, the online sports betting market is undergoing some changes thanks to new legislation. Let's take a closer look at some of the recent developments.
The Latest Updates on Sports Betting in British Columbia
On the 27th of August 2021, the new single-event betting legislation came into force across Canada.
This legislation allows individual provinces to introduce legal single-event betting as they wish, ending decades of parlay bets as the only option at the provincial lottery sites.
In the case of British Columbia, the province opted to start offering single-event betting on the same day the legislation was rolled out.
As of the 27th of August 2021, bettors in British Columbia can place single bets at the BCLC's PlayNow site.
Unlike Ontario, BC has not yet expressed an interest in introducing private operators in the market. Therefore, PlayNow will be the only option offered by the province for the foreseeable future.
This is the same stance that provinces like Quebec have adopted.
However, international betting sites like Bet365 British Columbia, Betway and bwin are available and legal and safe options for Canadian bettors to bet at in 2023.
While they don't have the option of acquiring local licenses for each province, the brands we recommend did acquire all the licenses currently available in Canada.
What's most important, they each have an iGO license – meaning they went above and beyond to offer their services legally to Ontarians.
This makes it clear that these international but legal sports betting options in Canada are fair and safe and have nothing to hide.
Which Betting Sites are Best in BC?
PlayNow (which is also the regulated online sports betting option in Saskatchewan) has a reputation for offering limited online betting markets and promotions and having subpar odds.
However, its recent upgrade has improved some aspects of this BC betting site.
For instance, PlayNow has expanded its sports selection to include single bets, but also add other sports like MMA.
You can find favourites like football, tennis, hockey, and basketball, along with more niche options like eSports, and table tennis.
PlayNow has around 20 sports available, which still does not fully match sites like Bet365, which offers 35+ betting options.
Odds Comparison
We also spent some time comparing odds between different sportsbooks. If we look at an example from the NFL:
| | | |
| --- | --- | --- |
| | Jacksonville J. | Cincinnati B. |
| PlayNow | 3.65 | 1.28 |
| Bet365 | 3.70 | 1.294 |
| Sports Interaction | 3.82 | 1.29 |
Odds for NFL's Jacksonville J vs. Cincinnati B.
In this example, PlayNow is the worst option for both the favourite and the underdog.
To quantify it, a $100 bet on the underdog (Jacksonville) at Sports Interaction can give you winnings of $282.
The same bet at PlayNow would result in $265 in winnings.
That's $17 less than what you could have earned with the right odds.
This pattern was consistent with other examples we've checked out, which leads us to conclude that PlayNow's odds are still worse than most other BC betting sites.
So, should BC bettors stick with PlayNow or look for another betting site?
Best International Sportsbooks in BC
According to our research, international operators tend to have a wider selection of sports, betting markets, and betting tools. In general, they offer better odds as well.
And while not an official option in BC, they are either legal in Ontario (which is currently the only province with a fully regulated online betting scene) or on their way to acquiring an iGO license.
Is FanDuel in BC?
Unfortunately, many renowned brands such as FanDuel, Draftkings, and Caesars are not available in British Columbia yet.
The good news is, plenty of other well-known brands are:
Does Bet365 work in BC?
One of the most common questions bettors from British Columbia have is whether they can use Bet365 in BC.
Good news: yes, Bet365 is legal and available in British Columbia!
Bet365 is one of the brands with the official iGO license, which makes it legal in Ontario and trustworthy all over Canada.
Bettors from BC are making a good choice by going for bet365 for several reasons:
35+ Sports Available. bet365 is among sportsbooks with the biggest amount of sports and betting markets on offer.

HD Live Streaming. Not only can you stream the games you've bet on on bet365, you can do so in HD. What's more, NFL bettors, since recently, have the option of exclusive low-latency streams.

Plenty of Payment Methods Available. With bet365, you hardly have to worry whether your preferred payment method is accepted. Interac, INSTADEBIT, paysafecard — you name it, bet365 has likely got it.
SIGN UP
19+. Gambling can be addictive. Please play responsibly.
If, for some reason, bet365 isn't right for you, we can recommend a couple more sportsbooks available in BC.
Bet99
Bet99 is an excellent choice for bettors in British Columbia due to its safety and reputation, backed by an iGO license.
One standout feature of Bet99 is its separate prop bets section, offering a wide range of options that are not commonly found on other sportsbooks.
For eSports enthusiasts, Bet99's eSports section is particularly impressive, providing a comprehensive selection of games, including harder-to-find titles like Rocket League or Wild Rift.
The functionality of Bet99's betting app is highly praised, especially among Canadian users. It offers a seamless in-play betting experience and allows for extensive customization to suit individual preferences.
Sports Interaction
Sports Interaction is another good choice for bettors in British Columbia, offering unique Canadian coverage that caters specifically to the local audience.
Unlike other brands that provide standard sports and leagues, Sports Interaction goes the extra mile by including the likes of curling, lacrosse, and niche Canadian leagues, ensuring that Canadian bettors have a wide range of options to choose from.
When it comes to prop bets, much like Bet99, Sports Interaction also shines.
Unlike many top sportsbooks that lack a substantial props offering, Sports Interaction stands out with over 111 team props for events like the Super Bowl, demonstrating their commitment to providing a diverse range of betting options.
How We Rate BC Sportsbooks
When it comes to finding reliable and trustworthy betting sites in British Columbia, we consider several factors:
Legality and Licensing: We prioritize betting sites' legitimacy and legality as one of top factors when comparing them. We thoroughly research and verify if the sportsbooks are licensed in Canada and internationally renowned. By choosing licensed operators, you can be confident that your wagers are secure.
Safety and Security: The safety of your personal and financial information is of utmost importance. We consider the reputation and track record of the betting sites, ensuring they have a proven history of providing a secure betting environment, as well as responsible gambling tools.
Betting Tools and Features: To enhance your betting experience, we evaluate the range of betting tools and features offered by each sportsbook. We look for sites that provide a user-friendly interface and comprehensive betting markets. Additionally, we look into the availability of live-streaming options, cash-out features, and mobile compatibility.
Sports Variety and Market Depth: Diversity in sports and market options is crucial for an enjoyable betting experience. From popular sports like football, basketball, and hockey to niche options like eSports and MMA, we ensure that there is something for every sports enthusiast. Moreover, we consider the availability of different bet types and competitive odds to maximize your potential winnings.
How to Choose the Best BC Sportsbook
Apart from shopping for odds, some other factors to take into consideration when choosing which BC sportsbook to go with include safety and sports/tools variety.
When choosing the best online sportsbook in BC, consider your sports preferences to ensure they offer a wide range of sports and events that interest you.
Look for a sportsbook that provides diverse bet types, especially if you're after same-game parlays that are somewhat hard to find (bet365 offers them, for example).
Ensure the sportsbook offers useful betting tools like cash out and bet builders, which enable you to customize and manage your bets effectively.
Prioritize safety by selecting a licensed and regulated sportsbook.
Finally, choose a sportsbook that promotes responsible gambling by providing tools such as deposit limits, self-exclusion options, and access to educational resources to help you gamble responsibly.
What Sports Betting Apps are Legal in British Columbia?
Another huge advantage of international betting sites compared to PlayNow is the fact many of them have downloadable apps.
These safe, trustworthy apps tend to be highly functional and available for both Android and iOS, which makes in-play betting that much easier.
Here's a quick overview of the best betting apps available in BC:
Some of the additional reasons BC bettors may want to try out Bet99 are:
Plethora of Props
Lots of Payment Methods Available
Extensive Filters
Canadian Focus
On the other hand, those looking for the next few features should give bet365 a go:
HD Live Streaming
Same-Game Parlays
Fast Odds Changes
Auto Cash Out
How to Bet on Sports Online in British Columbia
There are currently two options to choose from when betting online in British Columbia.
You can bet at PlayNow, which is the only betting site managed by the BCLC.
You can use an international betting site like Bet365, Sports Interaction, or Betway.
Here's how the online betting process would work if you were to bet on Betway:
Register an account and verify it
Deposit funds
Choose the sport you wish to bet at
Choose the type of bet you're after
Decide how much you wish to wager and place a bet.
Who Can Bet in BC?
To be able to bet in BC, whether online or in land-based establishments, you need to be at least 19 years of age.
Teams to Bet on in British Columbia
Canadians love to bet on locals, and BC is no exception. Here are the most popular sports teams to bet on in British Columbia:
Vancouver Canucks (NHL)
Vancouver Giants (Western Hockey League)
BC Lions (CFL)
Vancouver Whitecaps FC (MLS)
The Vancouver Canadians (Minor League Baseball)
What Else You Can Bet on in BC?
In addition to traditional sports, there are several other exciting betting options available in British Columbia. These alternatives allow you to explore different realms of entertainment and test your betting skills.
Here are some popular categories you can wager on:
eSports
eSports betting has gained tremendous popularity in recent years, and British Columbia offers ample opportunities to bet on your favorite competitive video games. From popular titles like League of Legends, Counter-Strike: Global Offensive, Dota 2, and Overwatch to emerging games, there is a wide range of eSports events to choose from, especially on Rivalry.
You can bet on individual matches, tournaments, and even special eSports betting markets, combining your passion for gaming with the thrill of sports betting.
Entertainment
If you're a fan of the entertainment industry, you can also bet on various entertainment events. This includes betting on award shows like the Oscars or the Grammys, predicting the outcome of reality TV shows, or wagering on the next major box office hit.
Politics
For those interested in current affairs and politics, betting on political events can be both engaging and intriguing. British Columbia offers opportunities to bet on local and national elections, leadership races, and major political events.
Are Online Casinos Legal in British Columbia?
We've looked extensively at sports betting in BC, but what about online casinos?
We should start by saying: yes, they are legal in British Columbia.
The situation is somewhat similar to sports betting. The only casino site managed by the province is BCLC's PlayNow and you can gamble there.
However, playing at casinos located outside of Canada is also not illegal, but be sure to opt for safe ones.
Just like with sportsbooks, offshore casinos we recommend are legal in Ontario and have plenty of international licenses.
That plus focus on responsible gambling makes them a safe option for BC residents.
Up till now, these international casinos have been a better option for players in British Columbia. This is because they offer far better perks and game selection.
Check out our favourites for British Columbia below!
Best Online Casinos for Players in British Columbia
The list below features casinos with an iGO license, and we can confidently recommend each of them to British Columbia players. Many of them have 3000+ games (Bet99, PlayOJO) and are provided by popular software companies like NetEnt, Microgaming, and Playtech.
Vancouver Sports Betting Details
Sports betting is legal in Vancouver, and so is gambling — in the same way that it's legal in the rest of BC.
Vancouver residents can choose between a provincially regulated option and international operators (which usually offer more sports, better odds, and more casino games) with no legal consequences.
One of the most popular sportsbooks accessed from Vancouver is bet365, and it's no wonder. Bet365 has 35+ sports to bet on, same-game parlays, as well as a partial cash-out option.
That said, Vancouver residents truly have plenty of betting and gambling options to choose from — anything that's available in British Columbia is available for them as well!
Related reads: Guides to betting in other provinces
FAQs
What are the best British Columbia betting sites available?
Some of best betting options for bettors in BC include Bet365, Sports Interaction, and Betway.
Is Proline available in BC?
BC's versions of Proline is SportsAction and PlayNow, which are both managed by the BCLC.
What is the legal age for sports betting in British Columbia?
Do I need to pay taxes on sports betting winnings in British Columbia?
No, like all other provinces in Canada, sports betting winnings are not taxed in British Columbia.
Who regulates gambling in British Columbia?
All gambling activity in BC is regulated by BCLC, which manages PlayNow and SportsAction for sports betting.
Is Bet365 legal in British Columbia?
Bet365 is available to British Columbian bettors. It's a safe and trustworthy sportsbook with an iGO license, which makes it legal in Ontario. However, other Canadian provinces like BC don't have a regulated online betting market, so brands cannot acquire any additional licenses.
Yes, Betway is among the safe international sportsbooks available in British Columbia. The brand has an iGO license and is legal in Ontario and accessible from BC.