Quebec Betting Sites | Latest 2023 Updates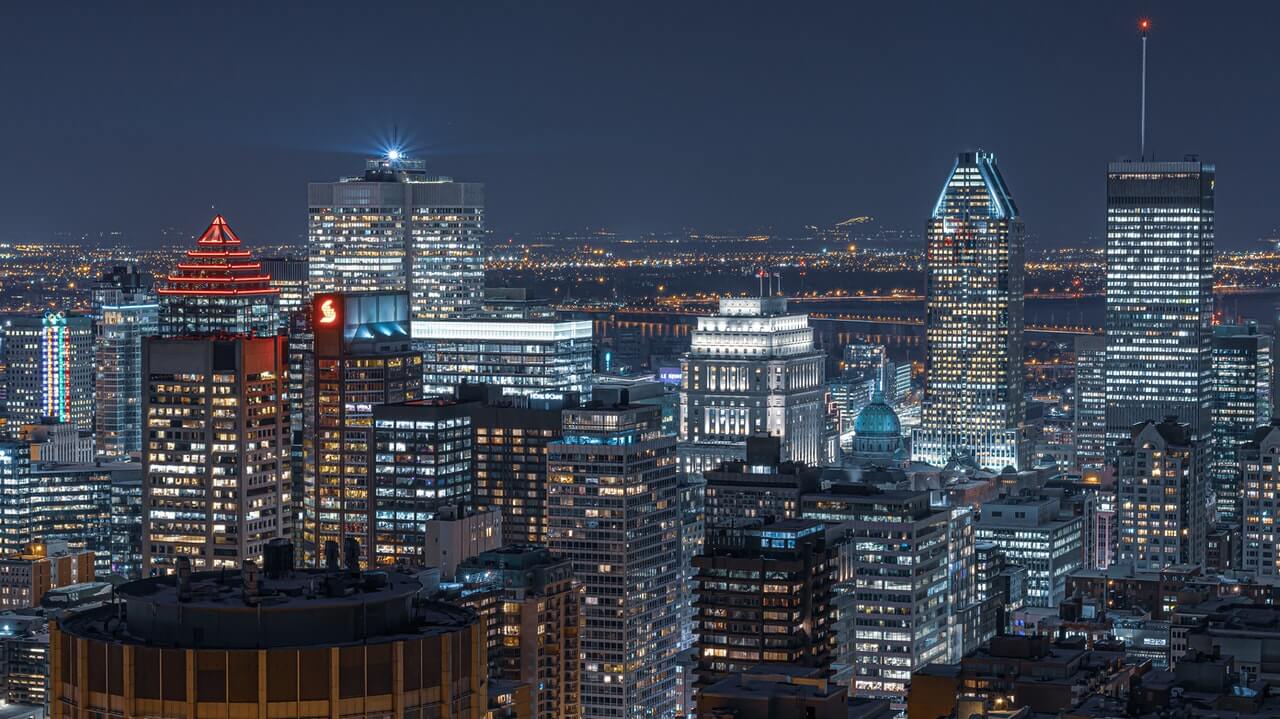 Quebec has always been at the forefront of betting in Canada, and the recent legalization of single-event betting in Canada promises exciting times ahead!
In this Quebec betting guide, we'll walk you through the latest updates on online betting in the province as well as our recommended Quebec betting sites.
Top Quebec Betting Sites in 2023
Availability of Betting Sites in Quebec
With different regulations per province, it can be difficult to figure out which Canadian sportsbooks are accessible in provinces like NWT or Quebec.
Unfortunately, a lot of renowned brands are only available in Ontario. Luckily, some of them are open to Quebec bettors, too.
Availability of brands in Quebec
Does Bet365 Work in Quebec?
Many bettors from Quebec want to know whether Bet365 specifically is legal and available in their province.
Good news: this renowned brand is available and safe to use in the province!
Here's what Bet365 offers to bettors and why it's so wildly popular all over Canada:
35+ Sports

HD Live Streaming

Auto Cash Out
See why Bet365 is among the most popular betting sites in Canada!
SIGN UP
19+. Gambling can be addictive. Please play responsibly.
Apart from Bet365, we can recommend several other trustworthy brands available in Quebec.
Great Prop Bets Selection

Live Streaming

Good eSports and Virtual eSports

French Support
Sign up to Bet99 in a couple of minutes!
Sign Up
Robust Cash Out Options

Low Minimum Deposit

Live Streaming

Site Available in French
Experience all of Betway Quebec's unique betting options!
SIGN UP
Is Online Sports Betting Legal in Quebec?
Yes, betting is definitely legal in Quebec and has been so for decades!
In fact, Quebec was the first of the Canadian provinces to offer a government-administered lottery in 1968.
A year later, Loto-Québec was established as the provincial lottery corporation in charge of overseeing the activities of game of chance in Quebec.
However, a lot has changed since 1969, especially with the recent legalization of single-event betting in Canada! Let's take a closer look at the latest updates.
Bet on Super Bowl in Quebec!
What to bet on in Quebec this month?
This will be a no-brainer for the NFL lovers, with the LVII Super Bowl fast approaching! Sportsbooks like bet365 boast an enormous number of prop bets — 260, to be precise!
Some of the betting markets available include:
Main Props

Team Props

Player Props

Score Props
bet on super bowl
19+. Gambling can be addictive. Please play responsibly.
Quebec Sports Betting in 2023: The Latest Updates
Bettors in Quebec can bet online at one provincial betting site: Mise-O-Jeu.
Up until August 2021, Mise-O-Jeu only offered parlay betting, as single-event betting was not legal.
However, the approval of single-event betting in August 2021 allowed provinces to introduce single bets on their government-owned sites.
The approach to single-event betting has varied by province, as it is now up to each province to regulate single-event betting as they wish.
In the case of Quebec, single bets were immediately introduced on Mise-O-Jeu on the 27th of August 2021.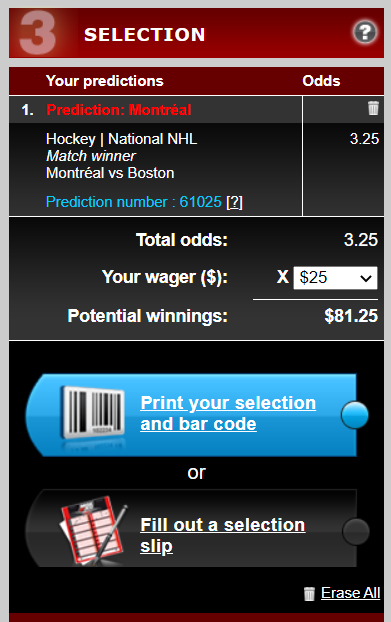 Provinces like Ontario introduced a regulated betting market with licensed private betting operators in 2022. This is why Ontario has operators like Pointsbet, Unibet, and BetMGM.
More recently, Betway and bwin joined the sportsbooks legal in Ontario and available in Quebec.
There has been no news from Quebec that indicates that this province will go down the same route. Any changes in Quebec will likely be dependent on the success of the Ontarian private market. The same can be said for sizeable provinces like BC.
Where Can You Bet in Quebec?
In the meantime, where can you bet in Quebec?
If you want to bet online, you have two options:
Loto-Québec's Mise-O-Jeu website
Any international sportsbooks available in Canada, such as Bet365.
Which option is the best?
Mise-O-Jeu is the only official option available to players in Quebec. Since it's managed by the province, it's perfectly safe, and any revenue goes directly to the province to aid sectors like health and education.
But is Mise-O-Jeu any good?
Unfortunately, Mise-O-Jeu has limited betting options and often subpar odds.
If we compare odds for just one NHL game, we can see a significant difference between Mise-O-Jeu's odds and other sportsbooks.
| | | |
| --- | --- | --- |
| | Columbus Blue Jackets | Carolina Hurricanes |
| Mise-O-Jeu | 2.65 | 1.30 |
| Bet99 | 2.85 | 1.44 |
| Bet365 | 2.85 | 1.42 |
Odds Comparison for NHL's Columbus vs Carolina
Bet99 and Bet365 have the best odds for the underdog at 2.85.
A $100 bet on Columbus B J at odds of 2.85 = a payout of $285. On the other hand, the same $100 bet at Mise-O-Jeu would result in a payout of $265.
That's a difference of $20!
If we look at the favourite, the best odds are at Bet99, which is offering odds of 1.44.
A $100 bet at those odds will result in a payout of $144. Sticking to Mise-O-Jeu would give you a payout of $130.
Again, that's $14 less than you can earn!
While you have to register your Mise-O-Jeu bets at a physical Loto-Québec store, international betting sites allow you to easily bet and pay online.

Common payment options at these sites include:
Credit Cards
Interac
INSTADEBIT
iDebit
ecoPayz
MuchBetter
Are International Sportsbooks Safe to Use in Quebec?
We've mentioned that Mise-O-Jeu is a safe option, but you can rest assured that sportsbooks like Bet365 and Betway Quebec are also secure to use in Canada.
All the betting sites we recommend have acquired an Ontario betting license. Although this license doesn't extend to other provinces, it's a sign that these sportsbooks are reputable and safe to play at.
Can this change in the future?
We can't exclude that the province of Quebec will eventually try to restrict access to these sites since they are unregulated by the province.
However, past attempts have been unfruitful.
In 2015, the provincial government introduced the rule which created a list of unlicensed sites that ISPs needed to block.
Eventually, the Quebec Superior Court ruled that this was unconstitutional and that it was primarily targeting an increase in revenues of Loto-Québec.
With that in mind, we doubt that any attempts to clamp down on these sites will be successful.
However, we're following the situation closely and we'll keep you updated if anything changes!
How to Bet in Quebec
Now that we've established your betting options in Quebec, how can you start betting at one of these sportsbooks? It's actually super easy!
Select one of our recommended Quebec betting sites and click on the link.
You will be directed to a registration form where you need to fill personal details like date of birth and address.
When you complete the registration, you will likely receive a verification email. Click to verify the email, and you're in!
Place a deposit.
Choose a sport, game, and type of bet you wish to place, as well as how much you wish to wager, and you're done!
How to Choose a Betting Site?
The very first step to placing a bet in Quebec is choosing the sportsbook you wish to place the bet at.
We can confidently recommend any of our selected sportsbooks, since they're each:
Safe to bet at, thanks to an iGO license.
Offering competitive odds.
Very easy to navigate.
Full of varied payment methods.
However, which one you'll choose will likely depend on odds offered for the specific sport, the amount of betting markets, and what betting tools you can find.
That's why we suggest you take a look at a couple of our detailed reviews before making the final choice!
What Bet Types Are There?
The best sportsbooks in Quebec will let you bet on more than just the match winner. Some of the other common betting markets you can wager on include:
Over/Under bets, where you wager on the total amount of points in a game
Point spread, in which you bet on the winning/losing margin of a team
Prop bets, covering everything from the top scorer to which minute the first point will happen in
Futures (also called outrights), where you're trying to guess the winner of the match/competition way in advance. Betting on the Super Bowl in November is a good example!
What Betting Apps are Legal in Quebec?
What about mobile sports betting apps available in Quebec?
You can download the Mise-O-Jeu mobile app, but if you're looking for other options, there's plenty!
These betting sites have, in our opinion, the best downloadable betting apps:
Our favourite betting app available in Quebec has to be Bet99. It's very simple to download and use, and it's the perfect choice for in-play betting lovers.
If you want to know more about the specs of these Quebec sports betting apps and how to download them, you can check out our guide on sports betting apps.
Top Sports Teams in Quebec
Whether you're betting on mobile or not, there's one thing that's certain.
Quebec bettors can bet on their favourite teams, including Quebec's own! Major sports teams of NHL, CFL, and MLS include:
Let's see what kinds of odds different sportsbooks in Quebec offer for them.
First thing's first, we'll check the futures odds for Montreal Canadiens winning the 2022/23 Stanley Cup:
| | |
| --- | --- |
| Betway | 101.00 |
| bwin | 151.00 |
| 888Sport | 151.00 |
2022/23 Stanley Cup odds
While bwin and 888Sport offer the same odds, Betway's are way lower. But the situation is very different when it comes to the CFL:
| | | |
| --- | --- | --- |
| | Montreal Alouettes | Winnipeg Bluebombers |
| Betway | 4.25 | 1.23 |
| bwin | 4.10 | 1.25 |
| 888Sport | 4.00 | 1.22 |
Montreal Alouettes @ Winnipeg Bluebombers
In this case, Betway is the sports betting site with the highest odds for the team from Quebec. Meanwhile, bwin's odds are slightly higher for the Winnipeg Bluebombers.
The conclusion? Depending on what your favourite sport to bet on is, each of these online sportsbooks can be a good choice!
Can You Gamble Online in Quebec?
Yes, same as sports betting, online casinos are completely legal in Quebec. They have been ever since 1985, when gambling first became legal.
When it comes to gamblers' options, much like with sportsbooks, Mise-O-Jeu is currently the only official choice. It offers some online casino options, including a few live dealer games.
But apart from Mise-O-Jeu, you can also access and play at international casinos like PlayOJO and LeoVegas, which have over 3000 casino games.
Until Quebec fully regulates its online gambling market, these offshore operators are still in the grey area.
While they cannot offer their services legally, all of our recommended casinos are safe to play at.
They all have the official iGaming Ontario license, and plenty of international ones on top of it.
All those licenses mean they need to adhere to safe and fair gambling rules, making them a good alternative to Mise-O-Jeu.
Top Online Casinos in Quebec
FAQs
Is Betway legal in Quebec?
Bettors from Quebec can safely place their bets at Betway, as this brand is available in the province.
Does Quebec have Proline?
Similar to Proline, in Quebec you can find Mise-O-Jeu from Loto-Québec. Loto-Québec is Quebec's provincial crown corporation in charge of conducting and administering lottery schemes.
Is FanDuel legal in Quebec?
No, FanDuel sportsbook is not available in Quebec. While waiting for it to become legal, Quebec residents can opt for brands that are already legal in Ontario, Canada's only regulated online sports betting market.
What's the gambling age in Quebec?
The gambling age in Quebec is 18 years.
Can you bet online in Quebec?
Yes, you can legally bet online in Quebec! You can choose between the provincial betting site, Mise-O-Jeu, or available offshore betting sites like Bet365.
Can you bet on sports online in Montreal?
Online sports betting is legal in Montreal. However, there is only one regulated option, Mise-O-Jeu. That being said, bettors from Montreal can choose to bet on trusted offshore operators instead.
Is Bet365 legal in Montreal, Quebec?
Yes, you can bet at Bet365 from Montreal, Quebec! Bet365 is a trustworthy betting site with an official iGaming Ontario license.
What is the best betting app in Quebec?
Although there are several high-quality betting apps available in Quebec, our top choice is Bet99.
Can I use DraftKings in Québec?
Sadly, for now, no. DraftKings is currently only available in Ontario, but there are plenty other sportsbooks available in Quebec, such as Bet99 and bet365.