Written By:
Jelena Kabić
About Author
Jelena Kabic is a sports betting writer that focusses on responsible gambling. A psychologist by vocation, Jelena volunteered in a rehab facility, where she worked with gambling addicts. She now reviews all our content to ensure it discusses betting in a socially responsible way.
Fact Checked By:
Amy Webb
About Author
Amy's introduction to the gambling world was 6 years ago, when she joined a casino operator as a content specialist. Since then, she's helped launch and maintain gambling review sites in over 8 different countries. She's tested dozens of casinos and sportsbooks, which is how she can spot a subpar brand in an instant!
Quebec Betting Sites 2023 Compared
Quebec Betting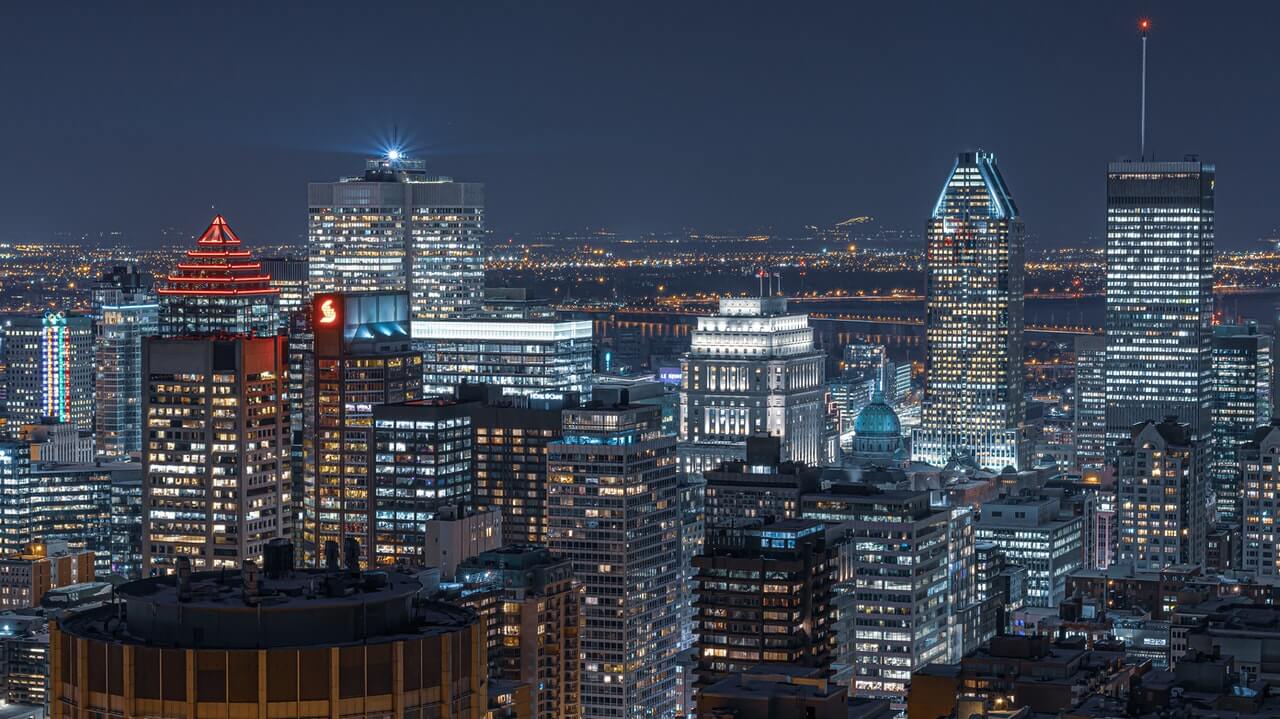 Although the online betting market in Quebec is still not fully regulated, plenty of safe, trustworthy brands are available to Quebec bettors.
In this guide, we'll walk you through our recommended Quebec betting sites, comparing their betting tools and odds, and we'll touch on what makes these websites a good choice.
If you're visiting us from Ontario, make sure to check out our Ontario Betting Sites page to learn about brands available to Ontarians only!
Top Quebec Betting Sites in 2023
To learn more about the legality of online betting in Quebec, visit our dedicated guide.
For best Quebec casinos, visit our dedicated page.
Brands Available in Quebec
Aside from the provincially regulated option, Loto-Québec, there are plenty of international sportsbooks you can access from Quebec, so choosing which one to go for may be a bit tough.
Below, you can find all the info you need about different brands, what they offer, and how they compare.
Rest assured that every brand we recommend has an official iGaming Ontario license, which makes it a safe and trustworthy choice for Quebecers.
Does Bet365 Work in Quebec?
bet365 is legal in Ontario, and lucky for Quebeckers, this renowned brand is available and safe to use in Quebec as well.
Apart from Bet365, we can recommend several other trustworthy brands available in Quebec.
Here's how they compare.
| | | | |
| --- | --- | --- | --- |
| bet365 | Betano | Bet99 | Betway |
| 35+ Sports | 30+ Sports | Good eSports and Virtual eSports | Low Minimum Deposit |
| HD Live Streaming | Live Streaming | Live Streaming | Live Streaming |
| Auto Cash Out | Strong Prop Bets Section | Great Prop Bets Selection | Robust Cash Out Options |
| Competitive Odds | Watch & Bet | French Support | Site Available in French |
| Sign Up | Sign Up | Sign Up | Sign Up |
Now that you have an overview of these pages' betting tools and general features, let's see how they compare in terms of odds offered.
Let's take a look at Quebec's own CF Montreal and their upcoming match against Columbus Crew:
| | | | |
| --- | --- | --- | --- |
| Sportsbook | Columbus Crew | Draw | CF Montreal |
| Betano | 1.42 | 5.00 | 6.90 |
| Bet99 | 1.40 | 4.75 | 6.50 |
| bet365 | 1.40 | 4.75 | 7.00 |
| Betway | 1.40 | 4.75 | 6.00 |
If you trust CF Montreal to pull a surprise against the stronger opponent, going with bet365 is the smart choice. For any other option, Betano has the highest odds.
In fact, betting $100 on a draw at any other sportsbook would yield you $25 fewer than betting at Betano.
DraftKings + FanDuel Alternatives Available in Quebec
Unfortunately, neither Draftkings nor FanDuel is available in Quebec for the time being.
However, based on what drew you most to these brands, we can suggest some available ones instead.
| | | |
| --- | --- | --- |
| Looking for… | Go for… | Visit |
| Exclusive NFL content | Bet99 has an exclusive NFL deal that provides them with HD live streams of the events. | Bet99 |
| Partial cash out feature | bet365 is among the rare Canadian sportsbooks that, like FanDuel, allow partial payouts. | bet365 |
| Same-Game Parlays | bet365 lets you place same-game parlays as well. | bet365 |
| Quick Payouts | Partial cash-out feature | Sports Interaction |
| DFS | Luckily, DFS is still available for Quebecians at DraftKings, though it isn't available at FanDuel anymore. | |
How to Bet in Quebec
Now that we've established your sports betting options in Quebec, how can you start betting at one of these sportsbooks? It's actually super easy!
1.Select the site
Select one of our recommended Quebec sports betting sites and click on the link.
2. Details
Find the registration button and fill in personal details like date of birth and address.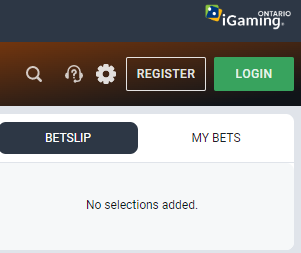 3. Verification
When you complete the registration, you will likely receive a verification email. Click to verify the email, and you're in!
4. Place a deposit
Depending on the sportsbook, this might be as low as $5 or as high as $20.
5. Place a bet
Choose a sport, game, and type of bet you wish to place, as well as how much you wish to wager, and you're done!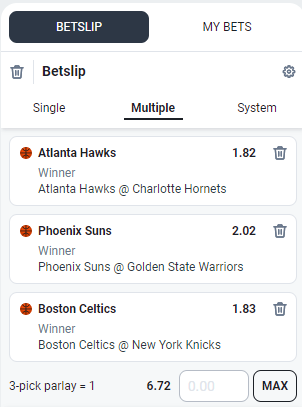 Be sure to always gamble responsibly.
The sportsbooks we recommend take care of their players by informing them of gambling addiction symptoms, advising them to set betting limits, and offering a self-exclusion option.
How to Choose a Betting Site?
The very first step to placing a bet in Quebec is choosing the sportsbook you wish to place the bet at.
We can confidently recommend any of our selected sportsbooks, since they're each:
Safe to bet at, thanks to an iGO license.
Offering competitive odds.
Very easy to navigate.
Full of varied payment methods.
However, which one you'll choose will likely depend on odds offered for the specific sport, the amount of betting markets, and what betting tools you can find.
That's why we suggest you take a look at our comparison of top Canadian sportsbooks before making the final choice!
Mis-O-Jeu+ vs International Websites
The first choice you have to make when betting in Quebec is whether you're go with the government-regulated or an international website.
Loto-Québec's Mise-O-Jeu used to be the only official option available to players in Quebec, but it required bettors to finish the bet at a physical location.
However, there's now Mise-o-Jeu+ where you can bet fully online.
Since the province manages the sportsbook, it's perfectly safe, and any revenue goes directly to the province to aid sectors like health and education.
But is Mise-O-Jeu+ any good?
Unfortunately, Mise-O-Jeu+ has some limited betting options.
The biggest downsides it has are the lack of live streaming and not enough sports betting markets.
But what about the odds offered?
If we compare odds for just one NHL game, we can see that the sportsbook has competitive odds, but is always outdone by at least one of the top international sportsbooks.
| | | |
| --- | --- | --- |
| | Chicago Blackhawks | Ottawa Senators |
| Mise-O-Jeu+ | 3.00 | 1.39 |
| Bet99 | 2.95 | 1.41 |
| Betano | 3.06 | 1.40 |
Odds Comparison for NHL's Columbus vs Carolina
Bet99 and Betano both have better odds for the favourite at 1.41 and 1.40.
But the difference is somewhat starker when it comes to the underdog.
A $100 bet on Chicago Blackhawks at odds of 3.06 at Betano = a payout of $306. On the other hand, the same $100 bet at Mise-O-Jeu+ would result in a payout of $300.
These differences may seem small at first, but if you're betting on a couple of games, they're sure to add up.
Finally, Mise-o-Jeu+ only accepts a handful of payment methods (credit cards, Argent Web coupons, Interac, and bill payment).
Meanwhile, common payment options at international sites also tend to include:
paysafecard
INSTADEBIT
iDebit
ecoPayz
MuchBetter
What Betting Apps are Available in Quebec?
Besides the Mise-O-Jeu+ mobile app, betting apps like Bet99, bet365, and Betway are also available in Quebec.
Here's the list of the best downloadable betting apps available in the province:
| | | |
| --- | --- | --- |
| bet365 | Betano | Bet99 |
| Canada-Specific App | Smart Notifications | Separate In-Play Section |
| Simple to Use | SpeedBet Feature | Dark Mode Available |
| Responsive Design | Dark Mode Available | Live Streaming Feature |
| Read More | Read More | Read More |
Our favourite betting app available in Quebec has to be Betano.
It has a unique SpeedBet feature which allows you to place a bet in just two seconds, as well as smart notifications working to give you the best chance of winning.
Bet99 is very simple to download and use, and it's the perfect choice for those who love in-app live streams and prop bets.
bet365 has a Canada-specific app and HD live streaming, which in-play betting lovers will enjoy.
If you want to know more about the specs of these and other Quebec sports betting apps and how to download them, you can check out our guide on sports betting apps.
Top Sports Teams in the Province
Whether you're betting on mobile or not, there's one thing that's certain.
Quebec bettors can bet on their favourite teams, including Quebec's own! Major sports teams of NHL, CFL, and MLS include:
There's talks about another CFL team from Quebec coming into play — we'll be sure to let you know if that happens!
Now, let's see what kinds of odds different sportsbooks in Quebec offer for them.
First thing's first, we'll check the futures odds for the 2023 CFL season:
| | | | |
| --- | --- | --- | --- |
| Sportsbook | Winnipeg Blue Bombers | British Columbia Lions | Toronto Argonauts |
| Bet99 | 2.90 | 5.60 | 6.20 |
| bet365 | 2.90 | 6.00 | 6.50 |
| Betano | 3.00 | 5.90 | 6.50 |
2023 CFL odds
Betano and bet365 take the cake for the best odds all-round. Let's see how some of these sportsbooks compare when it comes to odds on the next winner of the NBA:
| | | | |
| --- | --- | --- | --- |
| Sportsbook | Boston Celtics | Milwaukee Bucks | Phoenix Suns |
| Bet99 | 4.20 | 5.20 | 5.20 |
| Betway | 4.25 | 5.00 | 5.00 |
| Betano | 3.21 | 3.94 | 3.91 |
NBA futures odds
This time around, Bet99 has the highest odds for Milwaukee Bucks and Phoenix Suns, while Betway wins for the Boston Celtics.
The conclusion? Depending on what your favourite sport to bet on is, each of these online sportsbooks can be a good choice!
Popular Sports to Bet on in Quebec
While there are dozens of popular and niche sports alike available in Quebec, there are a couple that bettors prefer.
These are the popular sports and leagues with a lot of betting markets to choose from, and they include:
NHL
The national winter sport of Canada is bound to attract some bettors and therefore usually has lots and lots of betting markets to offer. Being the most popular hockey league out there, the NHL is a good choice for seasoned and rookie bettors alike.
NBA
While smaller leagues and college games are also available to bet on in Canada, no other league but the NBA provides that level of entertainment. Therefore, it's no wonder it's among the top choices of Canadian bettors.
NFL & CFL
Football is popular all over North America, which means lots of betting markets, quick odds updates, and fun parlays. That is especially the case for the NFL, so it's no wonder it's a popular sport for in-play betting.
What Bet Types Are There?
The best sportsbooks in Quebec will let you bet on more than just the match winner.
Some of the other common betting markets you can wager on include over/under bets, point spreads, futures, and prop bets.
Best Sportsbooks to Bet at in Montreal
Some of Montrealers' favourites include bet365, thanks to its 35+ sports and HD live streaming, as well as Bet99, with its many prop bets for any sport on offer.
Sadly, another fan-favourite, FanDuel sportsbook, isn't available in Montreal.
Related reads: Guides to betting in other provinces
FAQs
Can you bet online in Quebec?
Yes, you can bet online in Quebec. You can choose between the provincial betting site, Mise-O-Jeu+, or available offshore online betting sites like bet365.
Can you bet on sports online in Montreal?
Online sports betting is legal in Montreal. However, there is only one regulated option, Mise-O-Jeu+. That being said, bettors from Montreal can choose to bet on trusted offshore operators instead.
What is the best betting app in Quebec?
Although there are several high-quality betting apps available in Quebec, our top choice is Bet99.
What's the gambling age in Quebec?
The gambling age in Quebec is 18 years.
Can I use DraftKings in Quebec?
Sadly, for now, no. DraftKings is currently only available in Ontario, but there are plenty other sportsbooks available in Quebec, such as Bet99 and bet365.
Is gambling taxed in Quebec?
As is the case with betting, gambling isn't taxable in Quebec, either, so long as you're not gambling professionally.
What age can you bet in Montreal?
In order to bet in Montreal, you need to be at least 18 years old.