Fact Checked By:
Ana Gomes de Almeida
About Author
Before joining the team three years ago, Ana worked for five years behind the scenes for household brands like Betway and Betsson. She knows the ins and outs of casinos and sports betting sites. Having witnessed both the positive and negative aspects of the industry, she's eager to share her expertise with fellow bettors.
Written By:
Jelena Kabić
About Author
Jelena Kabic is a sports betting writer that focusses on responsible gambling. A psychologist by vocation, Jelena volunteered in a rehab facility, where she worked with gambling addicts. She now reviews all our content to ensure it discusses betting in a socially responsible way.
Stake Casino Canada to Enter Ontario's Regulated Market
Stake Casino Canada

Ontario is the first province to launch a regulated gambling market, attracting the attention of popular and emerging operators in the market, and Stake Online Casino is rumoured to be among them, too.
This page contains everything you need to know concerning Stake's possible entrance into the Canadian regulated market.
Read on to learn about Stake.com, possible changes should it launch in Ontario, and alternative operators in the market.
What Is Stake Casino?
Stake Casino is a crypto-friendly betting site founded in 2007. It also has a casino and an eSports betting section.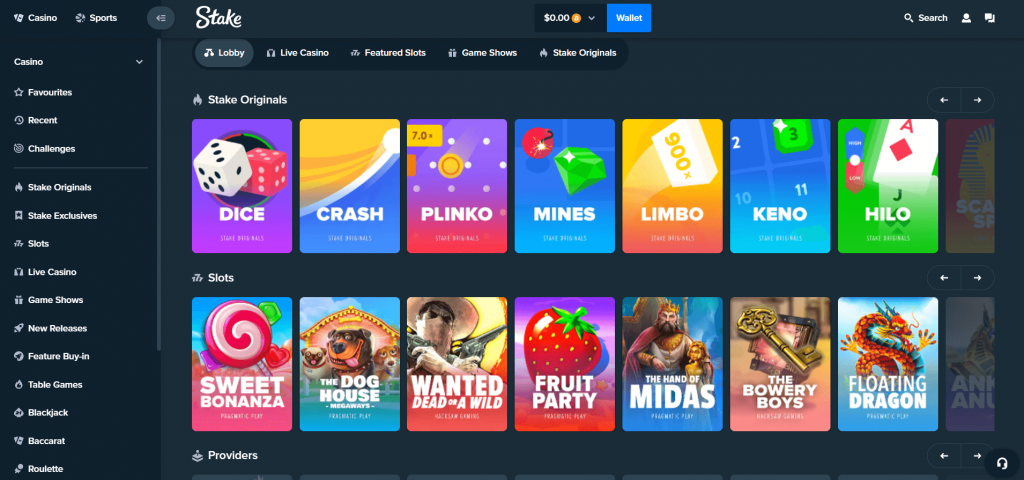 Is Stake Casino Legal in Canada?
No, Stake isn't legal in Canada for the time being.
Unlike brands like Sports Interaction or Bet99 which have an iGO licence, Stake operates in the country as an overseas operator under the Curacao eGaming license.
This means that Stake.com is an operator without an official license in Canada.
Was Stake Banned in Ontario?
The AGCO set October 31st as the deadline for unregulated brands to adapt their betting practices in order to enter Ontario's regulated market.
Those that didn't do it in time had two options: withdraw from Ontario, or continue offering their services illegally.
Stake opted for option number 1, and has therefore not been available in Ontario since October 30th.
When Is stake.ca Coming Out?
The brand has already launched a Stake.ca website, which was initially expected to start operating in December of 2022.
Now, the operator vaguely claims to be coming to Ontario in 2023.
As for the definitive release date, Stake hasn't announced anything just yet.
Until the brand has an iGO license, bettors won't be able to access the new Stake.ca casino, as it won't be working.
Another piece of information the brand hasn't disclosed is whether it will be available all over Canada or in Ontario only.
We'll make sure to keep an eye on any developments and news and keep you updated so you know as soon as Stake is back in Ontario (and potentially the rest of Canada as well).
Will Existing Players Have to Start Over on Stake.ca?
While we can't know this for sure until the new website is launched, previous experience with other sites being legalized tells us that existing Stake players are likely to have their data and ranks transferred to the new domain.
Once this has been confirmed we'll be sure to let you know!
Licensed Alternatives to Stake Casino
Stake Casino is allegedly awaiting its Ontario license, and it's not the only one.
While we wait for them to become legal, there are a variety of alternatives already licensed and regulated in Ontario.
Why do We Recommend These Operators?
Apart from being legal in Ontario, many of these brands such as LeoVegas and PlayOJO are available in other provinces as well.
They have up to 3000+ games to choose from and are completely safe, which is why they're great alternatives to unregulated operators.
Will Stake Casino be Available in Other Provinces?
Ontario is currently the only province that has opened the market to private gambling operators.
So if approved, Stake Casino will only be fully legal for players in the province.
Gambling enthusiasts from Canada not living in Ontario will probably have to wait a while longer. While they do, here are some of the best casinos Canada has to offer.
Stake Casino Overview
The site accepts a variety of cryptocurrencies including Bitcoin, Litecoin, Ethereum and Tron, among others.
Most interestingly, they have a new function that enables users to buy cryptocurrencies directly from the website using traditional fiat currencies.
This crypto site has its downside as well, with the biggest limitation being:
Payment methods limited to crypto.
Stake Casino is also committed to associating and working with young and energetic brand ambassadors, with Drake recently becoming its official spokesperson.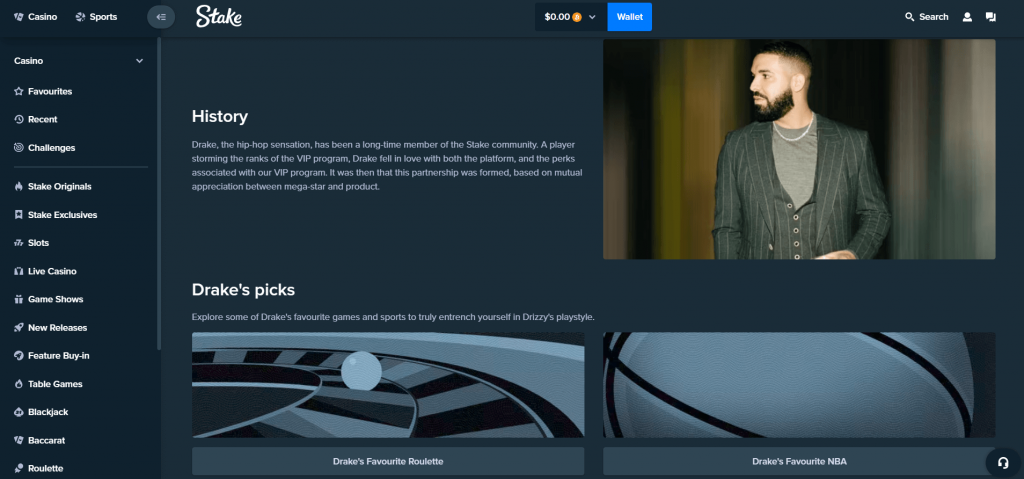 The partnership with Toronto hip hop king seems like a timely engagement, especially at such a crucial moment for gambling in Canada.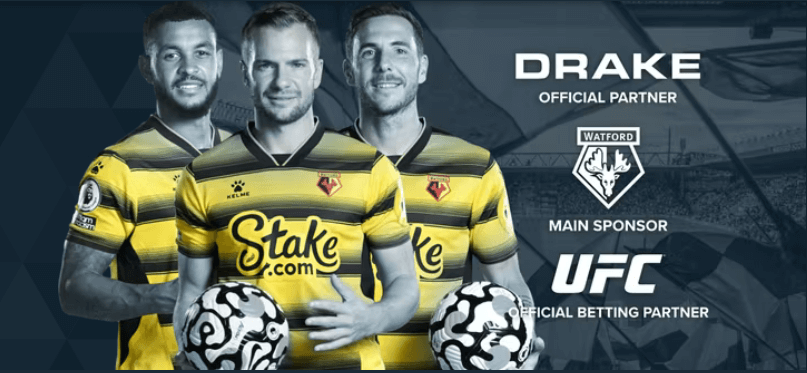 The brand is also known for working with several popular UFC players, such as Francis Ngannou, Alexa Grasso and Marlon Vera, renowned footballer Kun Aguero, and is the sponsor of Watford FC.
Will There Be Any Changes to Stake Casino?
With the brand entering a newly regulated market, Stake Casino Canada may be different from the offshore site.
We expect a few things to change, though most of the main features may remain untouched, so that players will have their share of excitement.
FAQs
Is Stake legal in Ontario?
No, Stake is currently not legal in Ontario as it hasn't acquired an iGaming Ontario license yet.
Why can't I use Stake in Ontario?
For the time being, Stake isn't available in Ontario as it hasn't received the official iGaming Ontario license yet.
Yes, Stake is a legit casino. However, for the time being, it is not a legal option for Canadians. After the recent AGCO decision, Stake withdrew from Ontario completely until it receives an iGO license.
Stake is allowed wherever the Curaçao gaming license is accepted. That's not the case for Canada. For now, Stake doesn't have the iGaming Ontario license necessary to legalize its presence there, which is why the brand is no longer available to Ontarians.
Can you play Stake in Canada?
Yes, you can access Stake from Canada, unless you're in Ontario — but we wouldn't recommend it. Stake has temporarily ceased its operations in Ontario until it receives an iGO license for its new Stake.ca casino. Until it's deemed safe enough for the license, we suggest you opt for another, already licensed casino such as Bet99 or bet365. Whether it will then be available only in Ontario or in other Canadian provinces as well remains to be seen.
Will Cryptocurrencies still be accepted at Stake?
The site may not accept cryptos in regulated provinces, as the current AGCO provisions don't recognize cryptocurrency as a legal tender.
The website is likely to launch with fiat on banking options similar to other regulated countries like the UK.
Nevertheless, it's unclear whether this will apply to users in unregulated provinces in Canada.
Will Stake still offer esports bets?
Yes, eSports is another major feature at Stake.com that will remain unchanged as Ontario regulations don't have restrictions on the eSports betting markets.
The regulator supports eSports, so Ontarians should expect to enjoy the same at Stake.com.
Can I still play all my favourite games at Stake online Casino?
Though players will still have a decent variety of games to choose from, it's uncertain whether all the games will be available.
Stake Originals are crypto-bound and may be discontinued in Ontario once the brand is available in this province.
It's also unclear whether players in other Canadian provinces will have access to Stake Originals.
Will the minimum deposit amount be affected?
Likely. The current minimum deposit is any crypto worth $5, but this may change without cryptocurrencies among the options.
The minimum deposit cap will highly depend on fiat payment provider support at Stake Casino Ontario.
Is Stake a Canadian company?
Stake isn't a Canadian company. The brand comes from Curaçao and is currently in the process of acquiring the license necessary to operate legally in Canada.
Is Stake legal in Alberta?
No, Stake isn't legal in Alberta as it's an international betting site. However, Alberta's online gambling market isn't regulated yet, so Albertans can still access the site, although we don't recommend it. Only once Stake receives the iGO license, it will mean it's safe and legitimate enough to play at.