Is DFS Legal in Canada [& Ontario]?
Legality of DFS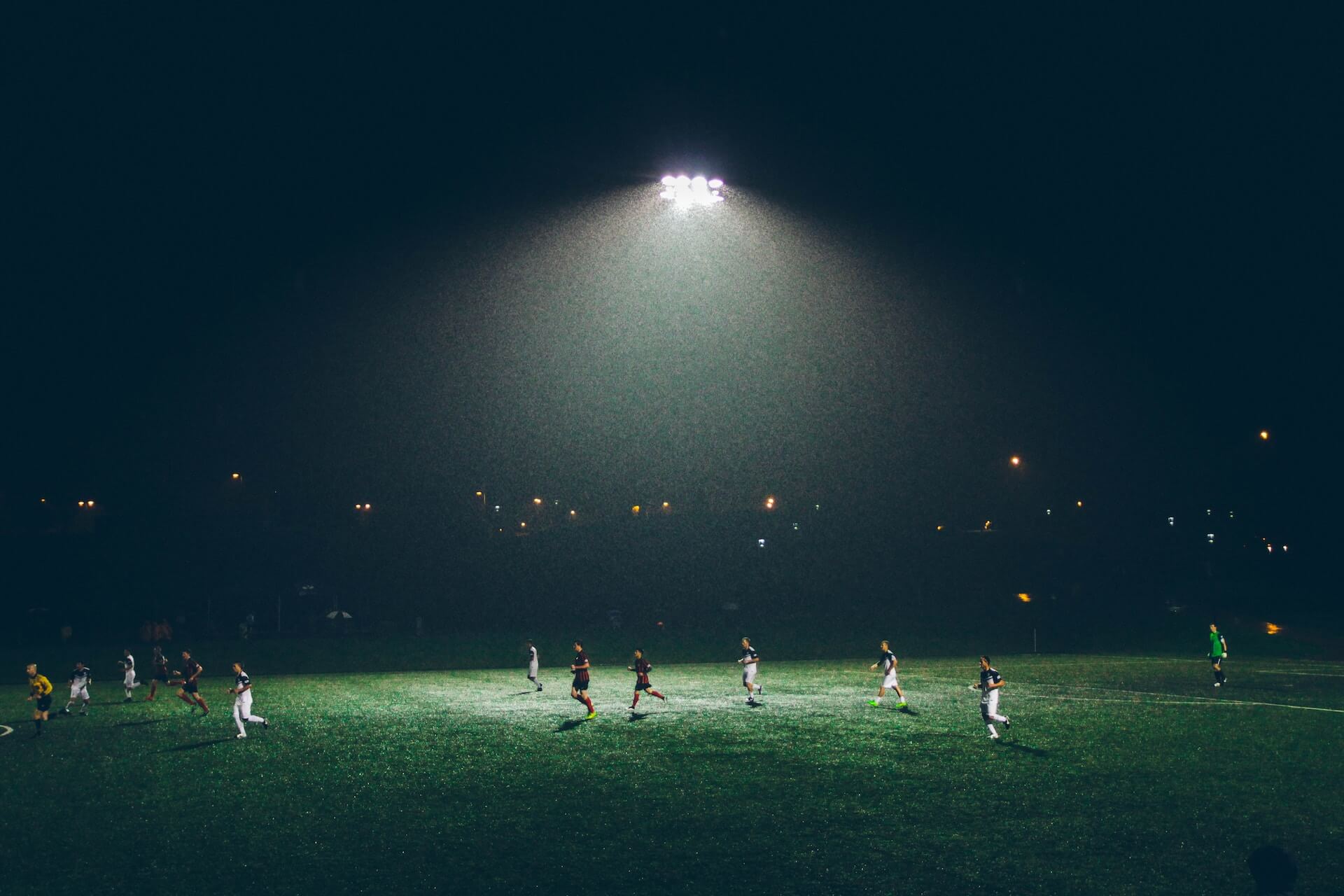 Daily Fantasy Sports (DFS) has a somewhat undefined standing in Canada, which is why many of its fans are unsure if and where they can play.
This article provides an overview of the game and its legality across different Canadian provinces.
Rest assured, by the end of this guide, you'll know exactly if you're allowed to play DFS in your province and if so, how and where you can do it.
What is DFS?
DFS involves participants assembling a team of real athletes from various professional sports leagues, such as basketball, hockey, football, and baseball.
These athletes earn points based on their performance in actual games, and participants compete against each other based on the cumulative points earned by their chosen team.
DFS differs from virtual sports betting, which involves placing wagers on the outcome of simulated sporting events.
However, with virtual sports, bettors have no control over the teams and players, unlike in DFS where they essentially act like coaches.
How Do You Play DFS Games?
To play DFS games, participants need to join a DFS platform or website.
They draft a team of athletes within a specified salary cap, considering various factors such as player performance, matchups, and injury status.
Participants can enter different contests, such as head-to-head matchups or larger tournaments, and compete for cash prizes based on the performance of their chosen team.
Is DFS Considered a Form of Gambling?
DFS is at a crossroads when it comes to it being considered gambling.
The Canadian Criminal Code recognizes games of chance vs. games of skill. And since in Daily Fantasy Sports, players create their own teams, which largely influences how they'll fare, it's definitely a game of skill, and the law doesn't recognize it as gambling.
That said, once you're wagering money on it, it becomes gambling, as you cannot, with 100% certainty, predict the outcome.
Whichever way you see it, we always advise our readers to have a betting limit and gamble responsibly, even if you're absolutely convinced you're the best team-maker and coach out there.
Is DFS Legal in Canada?
The legality of DFS in Canada somewhat varies depending on the province.
| | |
| --- | --- |
| Ontario | Legal, but many DFS platforms chose to withdraw due to stark fees and strict regulations. |
| Rest of Canada | Legal and available. |
Let's explore the situation in Ontario vs the rest of Canada in more detail.
DFS in Ontario
DFS is permitted in Ontario; however, severe restrictions have led to its availability being limited.
Obtaining an Ontario DFS license requires operators to meet specific requirements set by the Alcohol and Gaming Commission of Ontario (AGCO). This includes a $100,000 registration fee and a 25% tax on DFS revenue.
These fees and taxes have discouraged many operators from offering DFS in the province. Furthermore, Ontario DFS restrictions only allow players within the province to compete against each other, resulting in smaller contests and prizes.
Players from Ontario can still, however, legally place bets on other sports. Here are some of our top recommended sportsbooks legal in Ontario:
DFS in Other Provinces
DFS is legal and faces no similar restrictions in provinces such as Quebec, Alberta, and others. As a result, bettors from these provinces can more easily find trustworthy DFS sites and participate in contests with players from different regions.
Are DFS Winnings Taxable in Canada?
As a general rule, no, although the taxation of DFS winnings in Canada depends on the nature of the income.
If an individual plays DFS as a business, the income generated would be taxable. In this case, the player would report their gross income and deduct relevant expenses such as entry fees.
However, if the income is considered gambling winnings (as it most often is), it would generally not be taxable in Canada.
Future of DFS in Canada
The future of DFS in Canada remains uncertain, particularly in Ontario. If the market becomes less restrictive towards DFS, it may thrive, and more betting sites might start offering DFS options to Canadian players.
Until then, individuals from outside of Ontario will have more freedom to choose DFS platforms, while Ontarians will continue to enjoy a legal betting market without as much DFS availability.
FAQs
Where is DFS legal in Canada?
DFS is legal all over Canada, but it's more difficult to play it in Ontario. The reason is that Ontario, as a legalized gambling market, has strict rules for DFS providers, so many choose not to accept Ontarian players.
Can I play DFS in Ontario?
Yes, you can play DFS in Ontario, as it's fully legal. However, the rules about it are strict for DFS platforms, so many don't offer their services in Ontario.
Why is DFS not allowed in Ontario?
DFS is allowed in Ontario. However, since Ontario has a regulated gambling market, the DFS market is also heavily regulated and quite strict, so many platforms don't see the potential in doing their business in Ontario.
Is DraftKings DFS legal in Canada?
Unfortunately, neiher DraftKings nor FanDuel accept players from Ontario on their DFS platforms.