Fact Checked By:
Ana Gomes de Almeida
About Author
Before joining the team three years ago, Ana worked for five years behind the scenes for household brands like Betway and Betsson. She knows the ins and outs of casinos and sports betting sites. Having witnessed both the positive and negative aspects of the industry, she's eager to share her expertise with fellow bettors.
Written By:
Jelena Kabić
About Author
Jelena Kabic is a sports betting writer that focusses on responsible gambling. A psychologist by vocation, Jelena volunteered in a rehab facility, where she worked with gambling addicts. She now reviews all our content to ensure it discusses betting in a socially responsible way.
The State of Online Betting in Canada [+ Legal Betting Options]
Laws, Regulations, and Legal Sportsbooks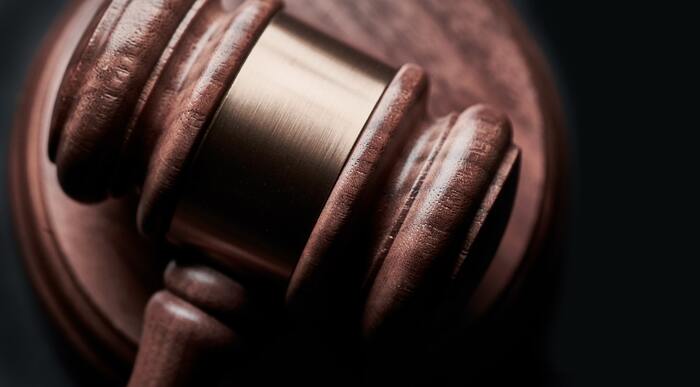 This page is about the legality of online betting in Canada. To read about gambling laws and the legality of online casinos in Canada or whether DFS is legal in Canada, visit our dedicated pages.
Sports betting has a lengthy history in Canada.
The practice has been legal in the country for over a century (since 1892, to be more precise). However, up until June 2021, it was present in a limited form. The two main types of online betting allowed were:
Parlay bets (multiple bets) at provincial betting monopolies
Pari-mutuel horse racing
This all changed when Bill C-218 received Royal Assent at the end of June 2021, because this bill finally legalized single-event sports betting in Canada!
According to the Canadian Criminal Code, online betting is also legal, with every province being in charge of regulating its online betting landscape.
For the time being, Ontario is the only Canadian province with a fully regulated sports betting market which includes the regulation of international sportsbooks as well.
Operators with an Ontarian license can freely accept bettors from the province (and there are dozens of international websites that already acquired theirs), while those without a license are forbidden from doing so.
Elsewhere in Canada, the market is far from regulated.
So, while the Canadian Criminal Code requires provincial entities to conduct and manage gambling on their territory, other provinces haven't developed a regulatory framework that would include international operators.
And while provinces tend to have their own, fully regulated online sportsbooks, international operators remain accessible but not regulated.
Confusing, right? Don't worry — we'll explain it all below.
What Canadian Betting Laws State
The Canadian Criminal Code is the most important piece of legislation currently regulating online betting in Canada.
The Code, as it's commonly known, used to disallow all sorts of sports betting activities from being run as a business, with one notable exception: pari-mutuel betting for horse racing events.
The Canadian Pari-Mutuel Agency oversees this segment of online betting.
However, with the approval of Bill C-218 in June 2021, the Code has been amended to allow a provincial government, entity, or person licensed by the Lieutenant Governor of that province to conduct and manage a lottery scheme.
The lottery scheme can involve betting on a race, a fight, athletic event, or a single sports event in that province.
Do note that while the Criminal Code used to expressly state that it is criminal to facilitate betting (i.e., own a sports betting website or host a casino business), it never forbade people from participating in sports betting activities.
That is why many Canadians still choose to bet on the many sports betting sites that are licensed internationally.
The Role of Provinces in Sports Betting Regulation
Canadian sports betting laws have established a state monopoly: with the exception of Ontario, nobody but the provincial governments can facilitate sports betting activities.
Even in the case of Ontario, for sportsbooks to be legal in the province, they need to be approved by the AGCO (Alcohol and Gaming Commission of Ontario).
As we've mentioned before, there is one notable exception: pari-mutuel horse racing, which is not regulated by the Criminal Code.
Instead, it's regulated by the Canadian Pari-Mutuel Agency, which is why it was excluded from the single-event betting legislation.
For Ontario, that means no sportsbook but the governing agency can accept horse race betting wagers.
That said, the Woodbine Entertainment Group has recently entered into a partnership with bet365, which allowed the sportsbook to be the only one offering sports race betting in Ontario legally.
As you've probably noticed by now, currently, every province has its iteration of the government-sponsored monopoly, with slightly different betting options and rules.
There used to be one common thread between all of them:
Parlay bets were the only type of bet accepted at provincial monopolies.
In other words, you couldn't place single sports bets at state monopolies.
This was problematic because while parlay bets are an interesting option when offered in conjunction with other sports bet types, they are not everyone's favourite.
Why? Because they require multiple selections, which must all be successful for you to win your bet.
The State of Kahnawake Licenses
The Kahnawake Gaming Commission is a regulatory body that licenses online casino, poker and sportsbook sites in the Kahnawake Mohawk Territory.
Although the territory exists within Quebec's borders, it's a sovereign body with its own laws and regulations, as reinforced in Canada's Constitution Act of 1982.
As such, the Canadian government recognizes the validity of the gaming body's regulations, which have not, until today, ever been challenged under Canadian laws.
Today, the Kahnawake Gaming Commission licenses dozens of websites primarily aimed at a North American audience.
That said, we always recommend our readers to stick to websites with an iGaming Ontario license. It's not an easy one to acquire, and sports betting sites that do own it are definitely safe and worth your time (and money).
Single-Event Sports Betting Legalization
This has all changed with Bill C-218 passing into law. As we explained earlier, Bill C-218 amended the Code to allow provinces to offer single-event sports betting.
Some sooner, others later, but eventually, every province in Canada created a legal framework that allowed it to legalize single-event sports betting. This also meant provinces were now free to decide whether to allow private operators.
Ontario was the first to say, "yes, please!". In April 2022, the province granted its iGaming Ontario license to the first few international operators.
This was a game-changer for the Canadian sports betting scene, as the sudden surge of competition forced provincial sportsbooks to come up with more innovative ways of attracting bettors.
Are International Betting Sites A Good Option?
Elsewhere in Canada, the Criminal Code never forbade individuals from betting online, so many Canadians have chosen to bet on unregulated, international websites.
When the provincial monopolies only allowed parlay betting, international betting sites were the best option for different types of single bets.
And although this has changed with the legalization of single-event sports betting, there are still plenty of advantages to choosing an international website:
The odds are, on average, better.

There are far more sports and casino games to choose from.

Features like live streaming and cash out are also available.
However, there is one drawback: if you don't pick a reputable website, Canadian laws will not protect you if something goes awry.
You can counter that if you choose a website that is already licensed in Ontario. That's a good way to know which sportsbooks are legit, fair, and dedicated to responsible betting.
Future of Sports Betting In Canada
Let's face it: while betting is an immemorial activity, online betting is relatively recent, and governments have struggled to adapt to this reality, either ignoring or outright banning online betting.
As the years go by, more jurisdictions are updating their stance on it, creating modern and customer-focused laws.
Canada is no exception, with the Senate approving Bill C-218, which ushered in some much-needed change to Canadian sports betting legislation.
Now that all Canadian provinces have legalized single-event sports betting, and a year after Ontario opened its doors to private operators, it's a waiting game to see which provinces will follow.
Recently, three big sports leagues supported the idea of Quebec regulating its private operators' betting market.
Is Sports Betting Taxable In Canada?
TAX-FREE!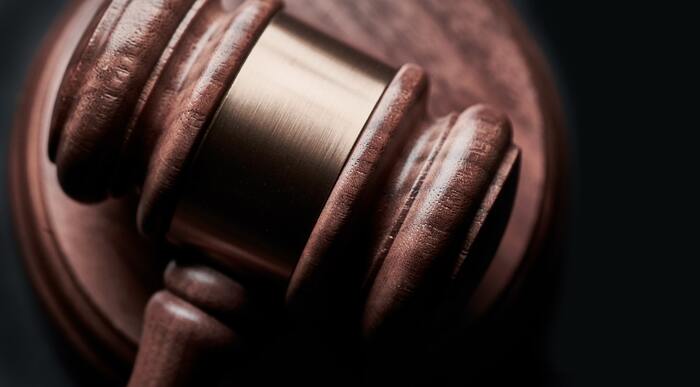 Betting revenue, online betting included, is not taxable in Canada!
Since the revenue is not earned through business activity, the current Criminal Code doesn't treat it as business income.
However, if you invest your winnings, you will be taxed on the extra revenue you gain!
Interested in knowing more about this topic, including what taxes apply to overseas winnings? Read our page dedicated to betting taxes in Canada.
Conclusion
Online betting in Canada is said to have been worth $16.1 billion in 2017, despite the somewhat murky legislation in the country. Consequently, Canadians have an appetite for online betting which is undeniable.
However, a large slice of the online betting revenue used to go to international companies that did not pay taxes in Canada or employ locals, except for the sports betting monopolies and the Kahnawake-licensed websites.
Meanwhile, in 2021, the Canadian gambling market's worth of $12.54 billion largely went back to the provinces.
This is in big part thanks to Ontario opening its doors to international betting sites, significantly lowering the number of its citizens that use unregulated sites.
The good news is, wherever you are in Canada, you can decide between betting on the local monopolies or on trusted websites already licensed in Ontario, such as:
Disclaimer: While we seek to provide well-researched information to our readers, we are not legal entities. Thus, the contents of this guide shouldn't be seen as legal advice but merely as publically available information.
Is online betting legal in Canada?
Yes! Placing online sports bets is legal all over the country, although there are varying regulations for each province.
In what provinces is online betting legal?
All of them! Not all provinces introduced legal online betting at the same time, but currently, you can legally place online sports bets on all Canadian provinces. You can also bet on international betting sites like Bet99, bet365, and Sports Interaction!
Is single-event sports betting legal in Canada?
Yes, as of June 2021, single-event sports betting is legal in Canada! Since then, every single province has introduced a legal framework that now makes single-event betting legal there.
Is CS:GO betting legal in Canada? What about other esports?