Written By:
Luke Garrison
About Author
Luke Garrison is a professional writer from the Greater Toronto Area in Ontario, Canada. He has been writing about sports, sports betting, and casino-related content since 2011. When he's not writing, you can usually find him at a concert or on the beach.
Fact Checked By:
Jelena Kabić
About Author
Jelena Kabic is a sports betting writer that focusses on responsible gambling. A psychologist by vocation, Jelena volunteered in a rehab facility, where she worked with gambling addicts. She now reviews all our content to ensure it discusses betting in a socially responsible way.
Super Bowl Betting in Canada: Best Bet Types & Sportsbooks
Super Bowl Betting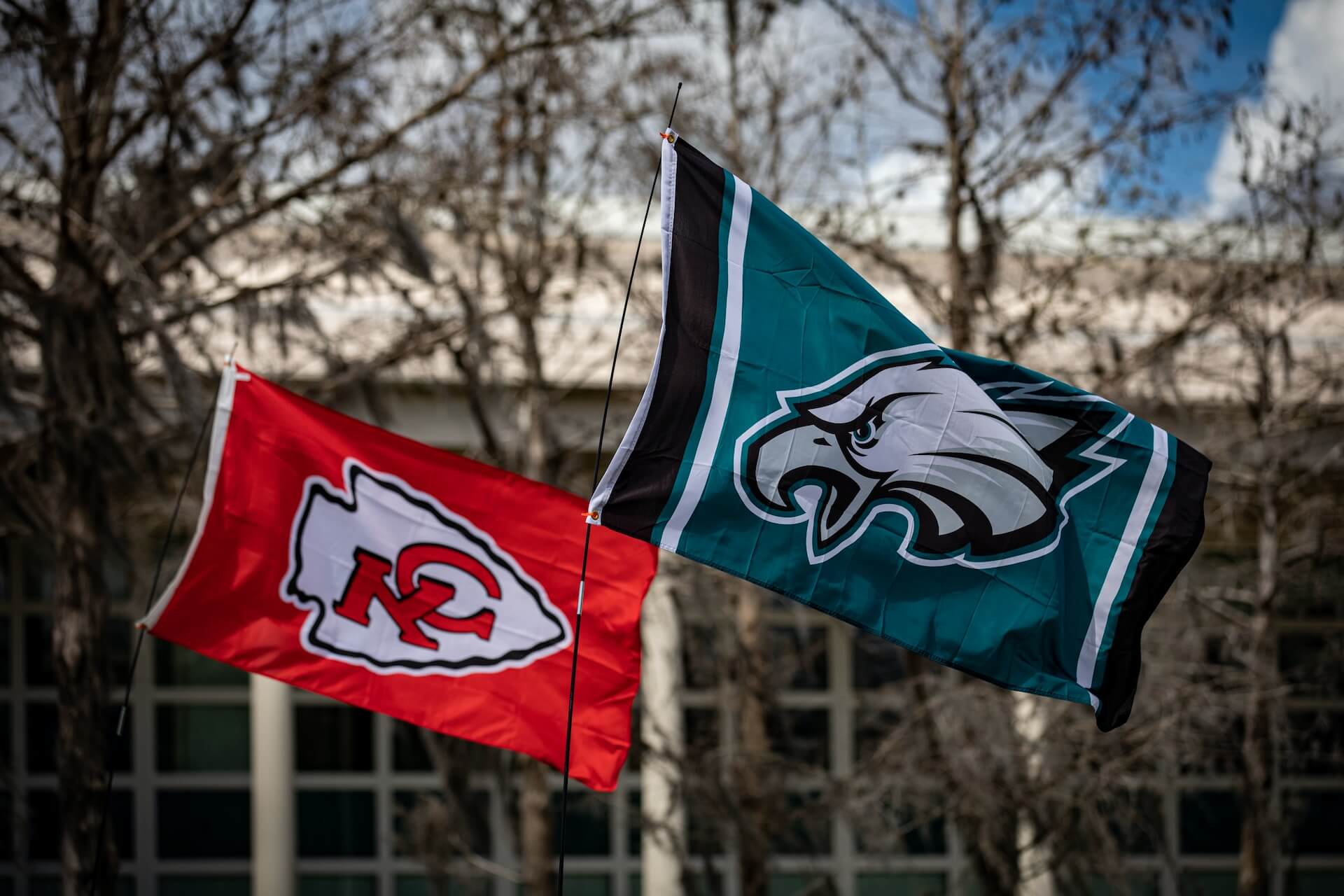 It's never too early to look into betting on Super Bowl! In today's guide, you'll learn all about the legality of betting on Super Bowl in Canada and what types of bets and betting markets you can find.
Can You Bet on Super Bowl in Canada?
Yes, it is perfectly legal to bet on the Super Bowl from Canada – as long as you are of legal age and within a province that allows it.
Bill C-218, a bill allowing single-game sports betting in Canada, passed in August 2021, but that only amended the nation's criminal code against it.
Each province handles its own legality processes, which is why some are farther along than others.
We've found Ontario is the easiest to bet from, as Ontario is the only province currently regulating commercial online sportsbooks like Bet365, Bet99, Betano, and Betway.
Some of Canada's other provinces only have one regulated sportsbook.
For example, Playnow.com, an online government-regulated casino and sportsbook, is now available in Alberta, British Columbia, Saskatchewan, and Manitoba.
For those outside of Ontario looking for other options, licensed sportsbooks from Ontario can technically be used to place bets from anywhere in Canada.
When Can You Start Betting on Super Bowl?
Betting on the Super Bowl technically takes place year-round. Futures bets, meaning betting markets associated with the outcome of a future event like 'Super Bowl Winner', can even be made throughout the offseason.
I've found that placing a futures bet on a Super Bowl winner early in the offseason can be somewhat strategic, as this is when oddsmakers are at their least accurate.
Despite this, most Super Bowl betting tends to take place on, and shortly before, the big day itself.
After all, there are only so many Super Bowl betting markets that can be established without knowing which teams will be participating.
Types of Super Bowl Bets
There are all kinds of different types of Super Bowl bets, with prop bets being the most popular.
In fact, prop betting was born at Super Bowl XX back in 1986 when oddsmakers first took bets on whether DT/RB William 'The Refrigerator' Perry would score a touchdown.
This type of bet is a great way for casual football fans to get in on the wagering action during what is essentially sports betting's version of Christmas Day – the Super Bowl.
Read on below as I break down the most popular types of Super Bowl bets.
Prop
Prop bets have evolved quite a bit over the years and can be quite practical; but placing random, silly Super Bowl prop bets still remains one of the day's most popular activities.
For example, most prop bets relate to the performance of individual player, whereas Super Bowl prop bets can involve any game-related event – from betting the over/under on the length of the national anthem to guessing which song the halftime artist will open with.
Most silly Super Bowl prop bets are essentially a coin-flip, making it fun for casual and experienced fans alike as not much thought is involved.
After all, predicting something as random as the colour of an anthem singer's shoes can't be prepped for. Believe me, I've tried.
Some of the most ridiculous Super Bowl props in history include whether or not barbeque sauce will be dumped on head coach Andy Reid – the KC Chiefs bench boss.
There have also been funny props for things like potential halftime show nip slips, who the game MVP will thank first, and what colour Gatorade will be dumped on the winning coach's head.
Essentially, you never know what kind of whimsical Super Bowl prop bet may appear. Finding out which ones are available each year is half the fun!
Money line
A money line bet is on the outright winner. For example, picking the Buffalo Bills to beat the San Francisco 49ers. During non-Super Bowl NFL betting, this is the most popular bet type.
Spread
A spread bet is similar to a money line bet, with the key difference being that a team must win (or lose) by a certain number of points.
For example, if the Bills are -3 favourites over the 49ers, they must win by 3 or more points for the wager to cash.
Totals (Over/Under)
A totals (over/under) bet concerns the final score.
For example, if the Bills and 49ers have a 48.5 projected points total and you were to bet the over, you would need both teams to combine for 49 points or more to win.
Futures
A futures bet is any wager on a future event, usually relating to a championship or an individual trophy.
For example, placing a bet on 49ers star running back Christian McCaffrey to win MVP.
Parlay
A parlay bet is a combination of multiple single bets.
Each bet in a parlay is called a 'leg' and each leg of a parlay must hit for a wager to cash. For example, if you have a four-leg parlay and only three legs hit, the entire bet loses.
Live
Live betting can be any of the aforementioned bet types. The difference is that these wagers can be placed during the game as opposed to pre-game.
The odds constantly fluctuate for each market, depending on what is happening during the game.
For example, if the Bills were favourites heading in but were down 21-3 at half time, live money line bets would favour the 49ers instead.
Best Sportsbooks to Bet on the Super Bowl
Some of the best available sportsbooks for Super Bowl betting in Ontario include bet365, Bet99, and Betano.
Each of these sportsbooks has an easy-to-use mobile app, as well as a wide variety of available markets and payment methods to ensure wagering on the Super Bowl is a convenient, enjoyable experience.
There's also unique Super Bowl betting markets such as special prop bets during the day of the championship game, further expanding on the number of potential selections.
Availability of Super Bowl Betting Markets
All of Betano, bet365, Bet99, and Betway have a Super Bowl betting market up for 'Outright Winner' or some variation of that verbiage.
Once the two finalists have been decided, which happens two weeks before the Super Bowl, the other betting markets are quickly added.
Additional Super Bowl betting markets include totals bets on the final score and prop bets pertaining to player performances and other game-related events.
It can be tempting and sometimes strategic to place a futures bet on a Super Bowl winner, depending on what the odds are like.
Quote
I can't stress the importance of odds shopping enough, as these sportsbooks will have similar odds but there will also be some discrepancies. For example, bet365 has the Bills at +1000 to win the Super Bowl, whereas Betano has the Bills at +800. This is important because a gap like +200 between lines can make a huge difference in potential payout. For example, a successful $50 bet at +1000 odds returns $550 whereas that same amount at +800 odds only pays out $450.
I've also found that shopping around can reveal unique Super Bowl markets only available at select sportsbooks.
For example, Bet99 has a 'State of the Winning Team' market which is a fun way to bet on multiple teams at once if you have a hunch about a certain area.
Refer to the table below for the current 'Outright Super Bowl Winner' odds at the aforementioned sportsbooks.
| | | |
| --- | --- | --- |
| Sportsbook | Available Super Bowl LVIII Betting Market | Odds of Top-Five Favourites |
| bet365 | 'To Win Outright' | San Francisco 49ers (+400)Kansas City Chiefs (+550)Philadelphia Eagles (+650)Buffalo Bills (+1000)Miami Dolphins (+1000) |
| Bet99 | 'Winner''State of the Winning Team' | San Francisco 49ers (+405)Kansas City Chiefs (+540)Philadelphia Eagles (+675)Buffalo Bills (+950)Miami Dolphins (+1000)Others (+200)California (+275)Florida (+640)Pennsylvania (+700)New Jersey + New York (+800) |
| Betano | 'Winner' | San Francisco 49ers (+400)Kansas City Chiefs (+550)Philadelphia Eagles (+700)Buffalo Bills (+800)Miami Dolphins (+1000) |
| Betway | 'Outright Winner' | San Francisco 49ers (+400)Kansas City Chiefs (+500)Philadelphia Eagles (+650)Buffalo Bills (+850)Miami Dolphins (+1000) |
How to Bet on Super Bowl
Placing an online bet on the Super Bowl has never been easier. Just follow our easy sign-up steps and you'll be betting in no time:
Step 1: Select an online sportsbook and register for an account with them. Any of the aforementioned operators are a good choice.
Step 2: Confirm your account via email and verify your identity.
Step 3: Make your first real cash deposit.
Step 4: Pick a market and an amount to bet, then click 'Submit'.
Step 5: Sit back, relax, and enjoy the game as your bet outcomes begin to unfold!
Super Bowl Betting Strategies and Tips
When betting on the Super Bowl, or on any sport in general, there are a few different tips and strategies that you should be aware of.
Here are the Super Bowl betting strategies and tips that I follow while placing my wagers.
Always Check the News
There are few things I find more frustrating than placing a bet before checking the news.
In an instant, a player can be ruled out of a game for any number of reasons including injury and suspension.
For example, football is a team game but if it's the starting quarterback who is ruled out, the whole complexion of the game changes.
Check the news, check it again right before betting, and save yourself the bad feelings that come with wagering before doing research. I'm always happy I did.
Shop Around to Find Odds Value
If you looked closely at the odds table a couple of sections ago, you would notice that the odds between sportsbooks are similar – but not exactly the same.
Having an account with a few different sportsbooks is a good way to make sure you're always getting the best odds.
As previously mentioned, a successful $50 bet at +1000 odds returns $550 whereas that same amount at +800 odds only pays out $450.
In that instance, the difference between line shopping and not line shopping was a whopping $100.
Watch the Game for Live Betting Purposes
You don't have to be a football expert to be able to watch the game and get the gist of the nuances at play.
For example, if the Bills are down by 10 points at halftime as a result of being unlucky, a live money line bet on them as an Underdog could net a worthwhile profit.
If you're paying attention to who's playing well and how the momentum is potentially shifting, you can sometimes pick up on things to come.
Set a Limit and Stay Within It
In sports betting, even the best in the business experience hot and cold streaks.
The important thing is to remember not to double down, whether winning or losing.
Doing so after winning a big payout is an easy way to lose it just as quickly, and doing so out of frustration during a losing day isn't the way to go either.
Set a limit for the day based on what you can afford and do not surpass it – through success or failure.
FAQs
What is the best betting site for the Super Bowl in Canada?
Some of the best Super Bowl betting sites in Canada include Betano, Bet99, bet365, and Betway.
How can I bet on the Super Bowl?
You can bet on the Super Bowl by following our five easy steps:
Step 1: Register for an account with an online sportsbook of your choice.
Step 2: Confirm your account and verify your identity.
Step 3: Make your first deposit.
Step 4: Pick a market and an amount to bet, then click 'Submit'.
How do you bet on the Super Bowl in BC?
To bet on the Super Bowl in BC, you can register for an account on PlayNow.com via the British Columbia Lottery Corporation (BCLC) – the governing body that oversees it. The other option is choosing one of the international operators available in British Columbia, though we always recommend going with one with an iGO license.