Written By:
Jelena Kabić
About Author
Jelena Kabic is a sports betting writer that focusses on responsible gambling. A psychologist by vocation, Jelena volunteered in a rehab facility, where she worked with gambling addicts. She now reviews all our content to ensure it discusses betting in a socially responsible way.
Fact Checked By:
Amy Webb
About Author
Amy's introduction to the gambling world was 6 years ago, when she joined a casino operator as a content specialist. Since then, she's helped launch and maintain gambling review sites in over 8 different countries. She's tested dozens of casinos and sportsbooks, which is how she can spot a subpar brand in an instant!
Prop Betting Basics | Best Prop Bets Sportsbooks in Canada
Prop Betting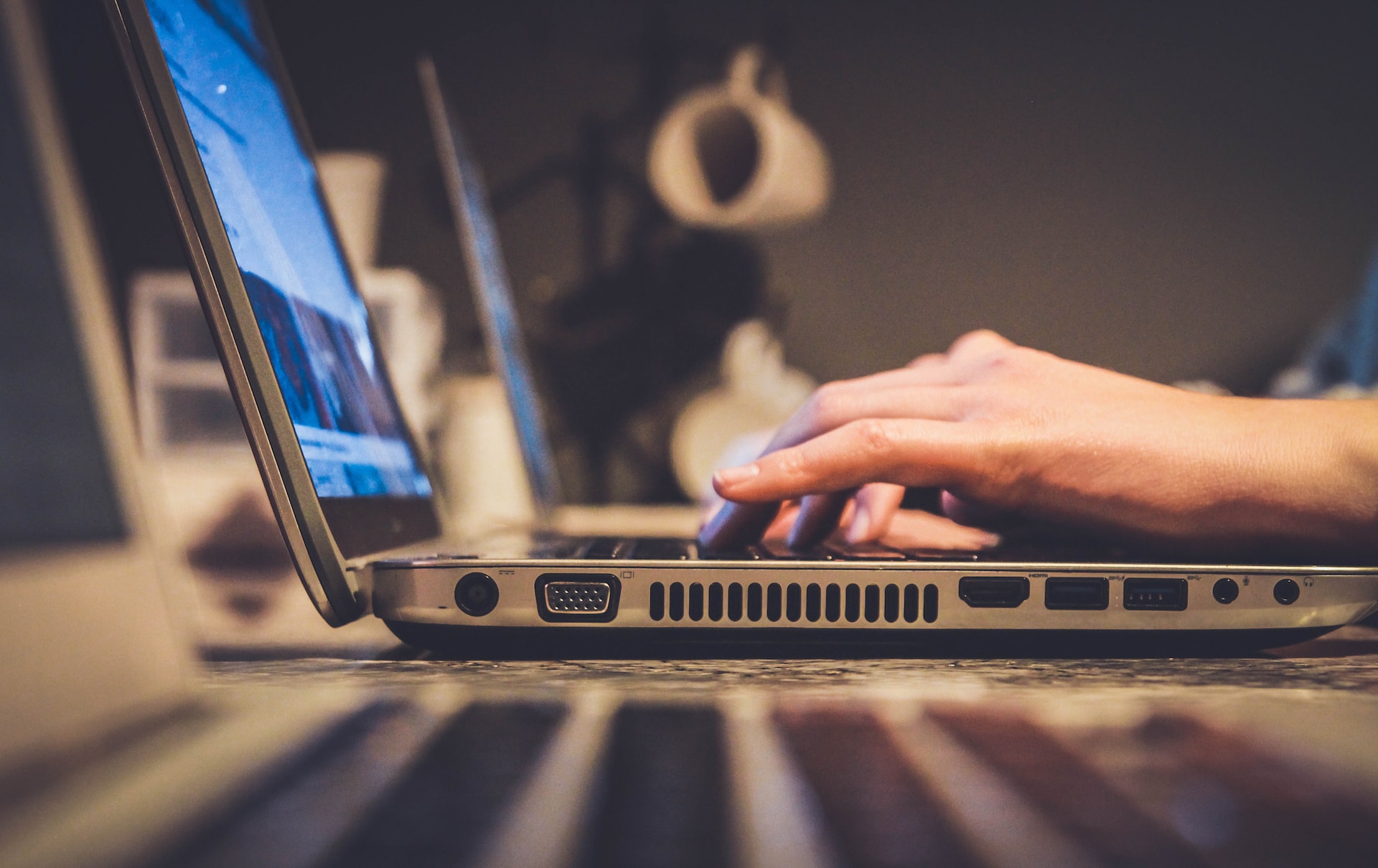 Some bettors prefer straightforward bets: moneyline, over/under, totals… While others like asking questions.
For example:
Will Nikola Jokić score a certain amount of points in this game?
Will Mohammed Salah score the first goal in this match?
Is Aaron Judge going to have 2+ home runs?
Your answers to those questions become prop bets.
In this guide, we'll tell you all about them — what exactly they are, how to place them, and what kind of odds you can expect.
We propose you jump right in!
What are Prop Bets?
Prop bets are short for proposition bets. In essence, the sportsbook is proposing that a certain event may take place, and the bettor can either agree or disagree.
Prop bets can focus on players or on the game. They can look something like this:
| | |
| --- | --- |
| Player Prop Bet | Game Prop Bet |
| Player will have 2+ home runs | Team A will score first |
| Player will be the first to score | Game will go into overtime |
| Player will score 2 touchdowns | 1st half will have more goals |
| Quarterback will have 300 passing yards | Last corner of the game is for team B |
Player and game prop bets examples
How to Bet on Props Legally in Canada
There are plenty of websites that allow you to legally bet on props if you're in Ontario.
Regarding the other provinces, such as British Columbia or Prince Edward Island, your legal options may be somewhat more limited.
However, many of the offshore operators legal in Ontario are available in other provinces as well.
To show you how betting on props works, we'll use Betway as an example.
First, you'll need to register at this sportsbook. We have a detailed description of the process in our Betway guide.
Next, choose the sport you're planning to place a prop bet on. Further down, we'll talk more about which sports are the best options for prop bets. For now, let's go with soccer prop bets.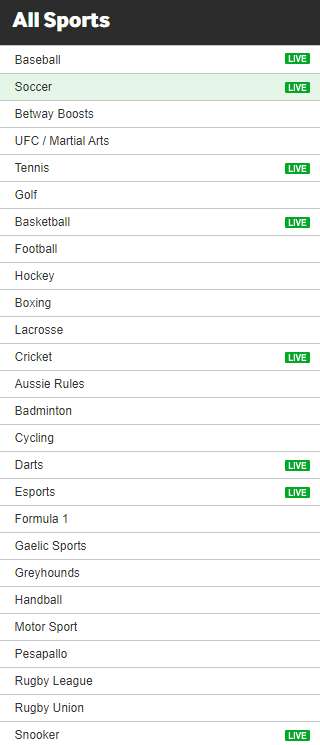 Then choose the league or competition you want to bet on.

After that, opt for a specific match.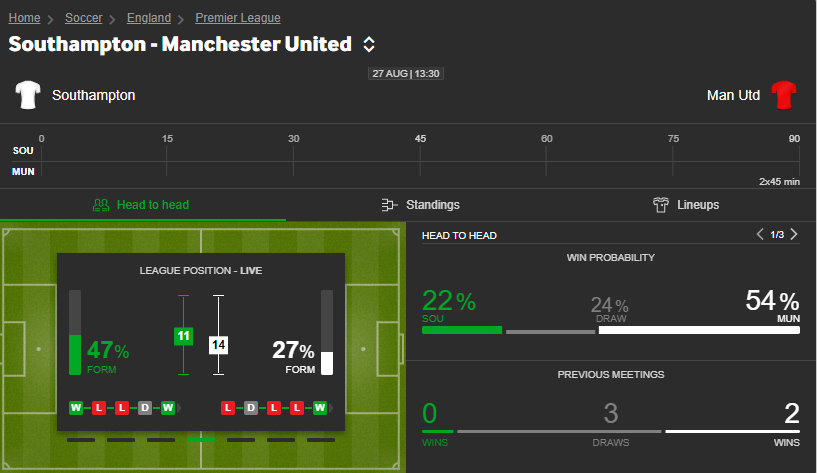 Once you take a look at the neat stats at the top of the page, choose one of the many available prop bets!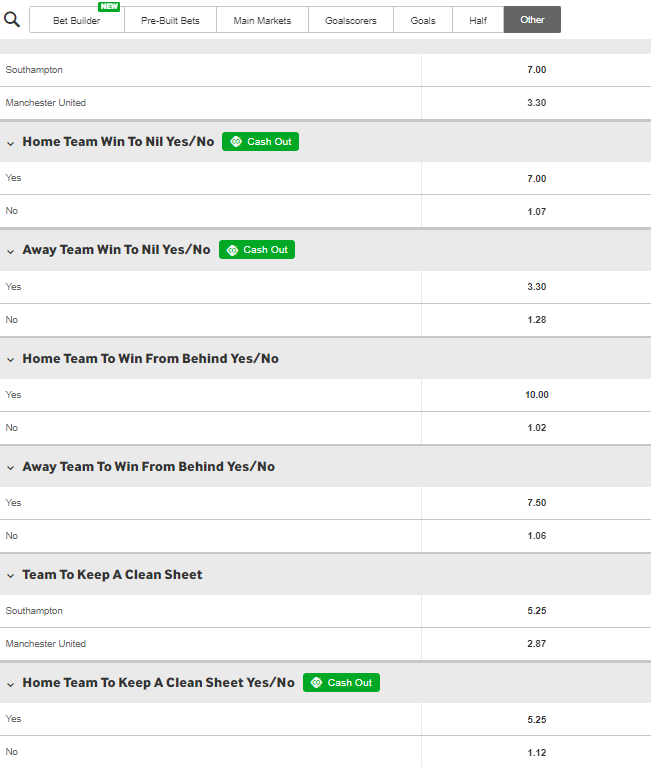 Which Sportsbooks Have the Best Prop Bets?
Prop Betting in Different Sports
You can place prop bets for virtually any sport, but some are better suited for it than others.
To have fun prop bets, you need a lot of players and various game options.
In sports like tennis, you can only bet on two players.
But in soccer, basketball, baseball, and football, there are plenty of players and plenty of party tricks to choose from.
Soccer is probably the most popular sport when it comes to prop bets. There are hat tricks, first scorer, yellow cards, red cards, corner kicks…
Plus, you can find soccer prop bets for virtually any game in the most popular leagues.
LeoVegas has an especially wide array of soccer prop betting options.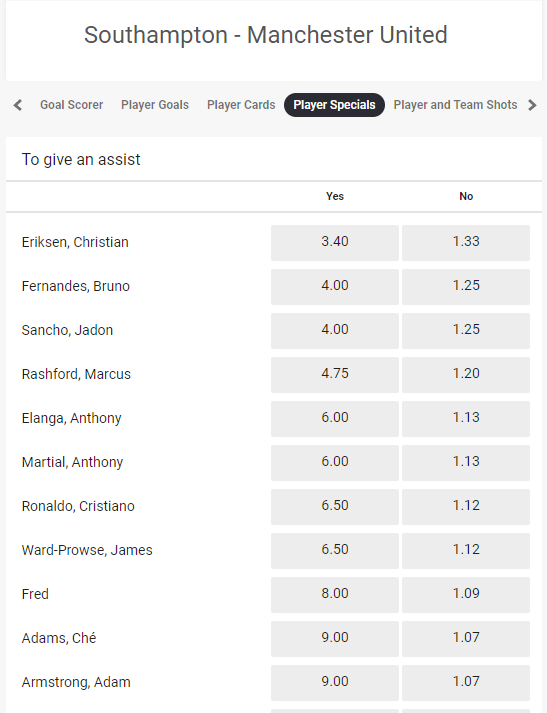 Basketball, especially NBA, is another sport great for prop betting. You can bet on the number of points, blocks, dunks, fouls, and even on who will be the rookie of the year!
Other exciting sports for prop betting are baseball and football.
It's good to keep in mind though, that prop bets for these sports are generally most interesting around big competitions like the Super Bowl.
We did however, find bwin and Betway to have a good number of prop bets for MLB regardless of the time of the year.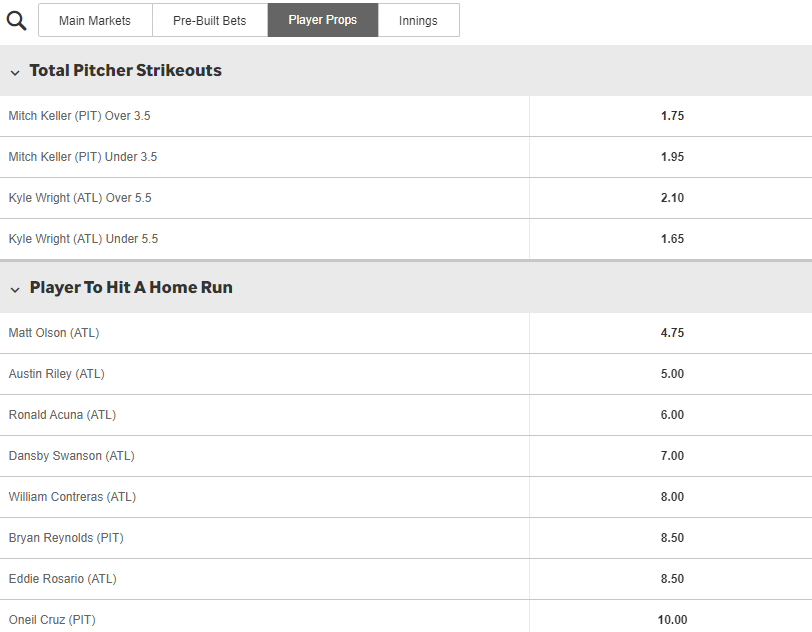 NFL Prop Bets
When it comes to the NFL, some of the popular prop bets include:
Player touchdowns

Player

rushing/passing/receiving yards

Team A scores first

Team A scores three times unanswered
But prior to the Super Bowl, prop bets become far more interesting.
Super Bowl Prop Bets
Here are some bets you can expect around February:
Opening kickoff to be a touchback
How long will the National Anthem be?
First offensive play of the game
Will any quarter be scoreless?
Will there be overtime?
How Much Does a Prop Bet Pay?
How much a prop bet pays depends on the odds for the given event.
However, one general rule is that prop bets tend to pay better than the regular moneyline or over/under bets.
While you can fairly easily determine who is the favourite in the game, guessing the result of the first 15 minutes or exactly how many goals there will be is much trickier.
That tends to reflect in odds, and it's why prop betting is popular with many bettors — it's easier to find a value bet.
Here are some examples of soccer prop bet odds: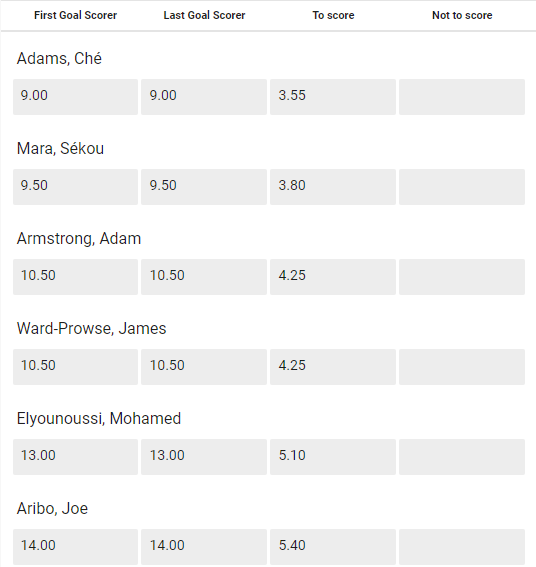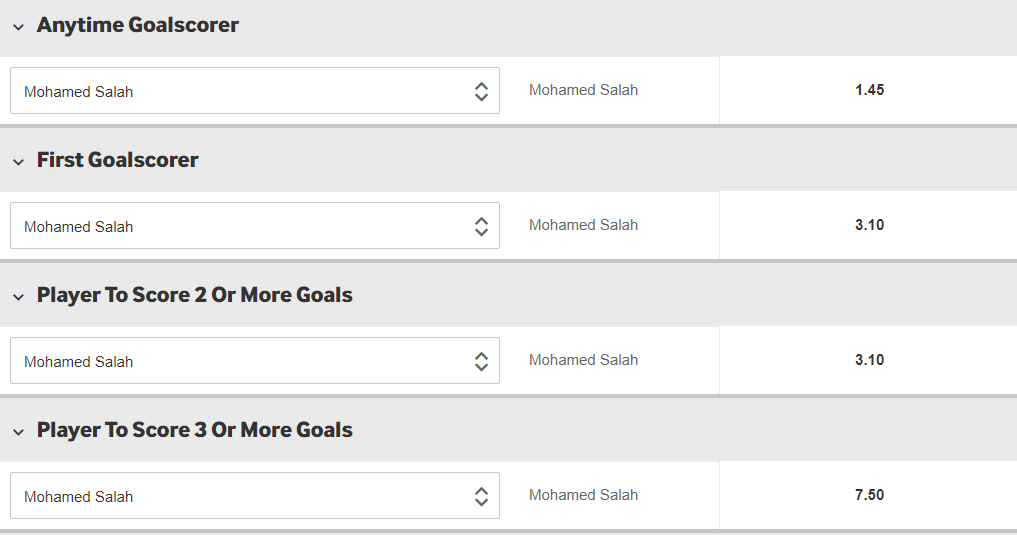 Even when it comes to a top scorer like Mohamed Salah, the more goals you're betting on, the higher the odds.
Say you wager $50 on him scoring two or more goals. Should that come to pass, you'd be walking away with $50×3.10=$155.
Minus your original $50 wager, that's a $105 gain.
On select events, you can choose virtually any scorer and place a prop bet on them. The less likely it is for him to score, the higher the odds.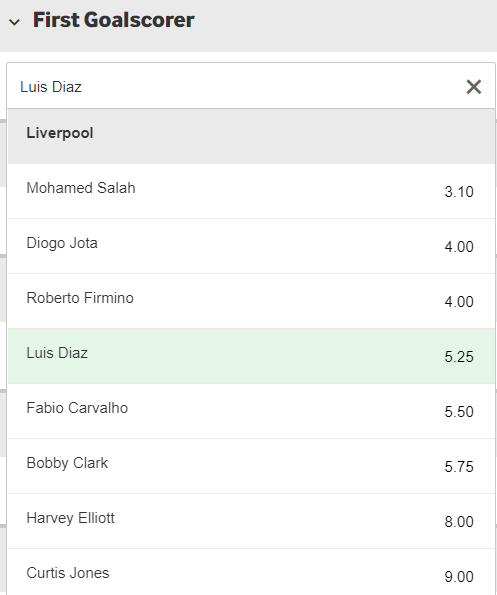 Here are some MLB prop betting odds on bwin: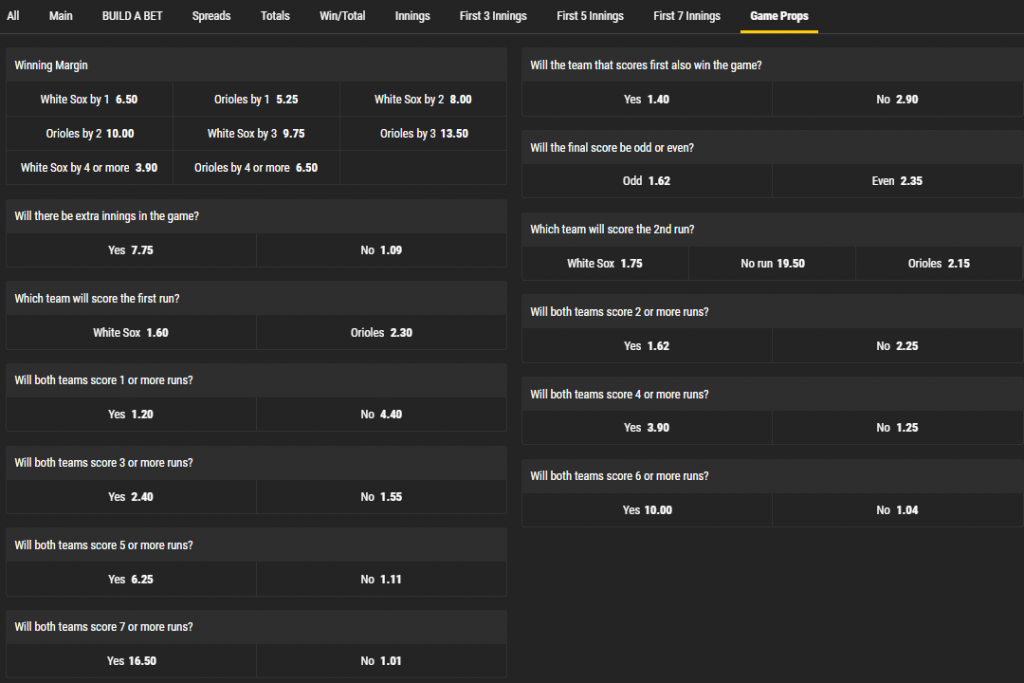 Betting on none of the teams scoring 6 or more runs in a White Sox @ Orioles game won't get you far, as the odds are only 1.04.
But if you bet $20 on Orioles winning by 3, that's a potential payout of $20×13.50=$270!
Prop Betting Tips
Know which bets require skill
For example, no skill is needed when betting on a coin toss. You'll just need to accept that it's a (roughly) 50/50 chance!
But if you're betting that, say, Myer Bevan will be the first scorer for Cavalry FC at the next game, that requires skill and catching up with some stats.
Start by predicting the overall outcome first.
If Liverpool is meeting Romania's FCSB in the knockout phase of the Champions League, it's pretty likely they will win. This also means that:
There will probably be no overtime
Liverpool is likely to score first
A hat trick is possible
Liverpool is likely to win the first half as well
Simply by guessing the overall outcome, you can be more confident in placing more granular prop bets.
Look for big competitions.
As mentioned previously, the Super Bowl is an excellent competition for prop bets. Likewise, the upcoming FIFA World Cup has some pretty interesting prop bets aligned.
Here's a sneak peek of what you can find on Betway: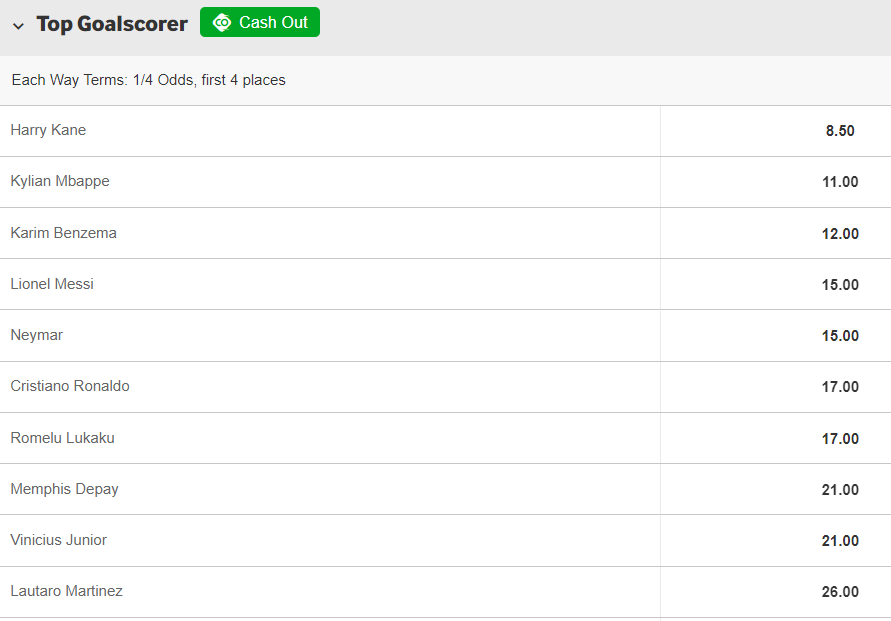 FAQs
What does prop mean in betting?
Prop betting is short for proposition betting. Essentially, the sportsbook is proposing that something might happen in a certain game, and it's up to the bettor to decide whether he thinks it will.
How much do prop bets pay?
As with any other odds, that depends on how likely an outcome is. For example, if you have a hunch about a certain player scoring first, you can expect odds as high as 9.00.
Where can I do a prop bet?
An NFL prop bet — or proposition bet — is one in which the sportsbook is proposing something might happen at an NFL game, such as the number of passing yards, player touchdowns, etc.
What is a prop bet in NBA?
NBA is great for prop bets, since there are so many options. For example, you can bet on number of blocks, points, fouls, dunks, or the rookie of the year.