Written By:
Jelena Kabić
About Author
Jelena Kabic is a sports betting writer that focusses on responsible gambling. A psychologist by vocation, Jelena volunteered in a rehab facility, where she worked with gambling addicts. She now reviews all our content to ensure it discusses betting in a socially responsible way.
Fact Checked By:
Jelena Kabić
About Author
Jelena Kabic is a sports betting writer that focusses on responsible gambling. A psychologist by vocation, Jelena volunteered in a rehab facility, where she worked with gambling addicts. She now reviews all our content to ensure it discusses betting in a socially responsible way.
Soccer Transfer Betting Guide: Tips & Predictions
How Soccer Betting Transfers Work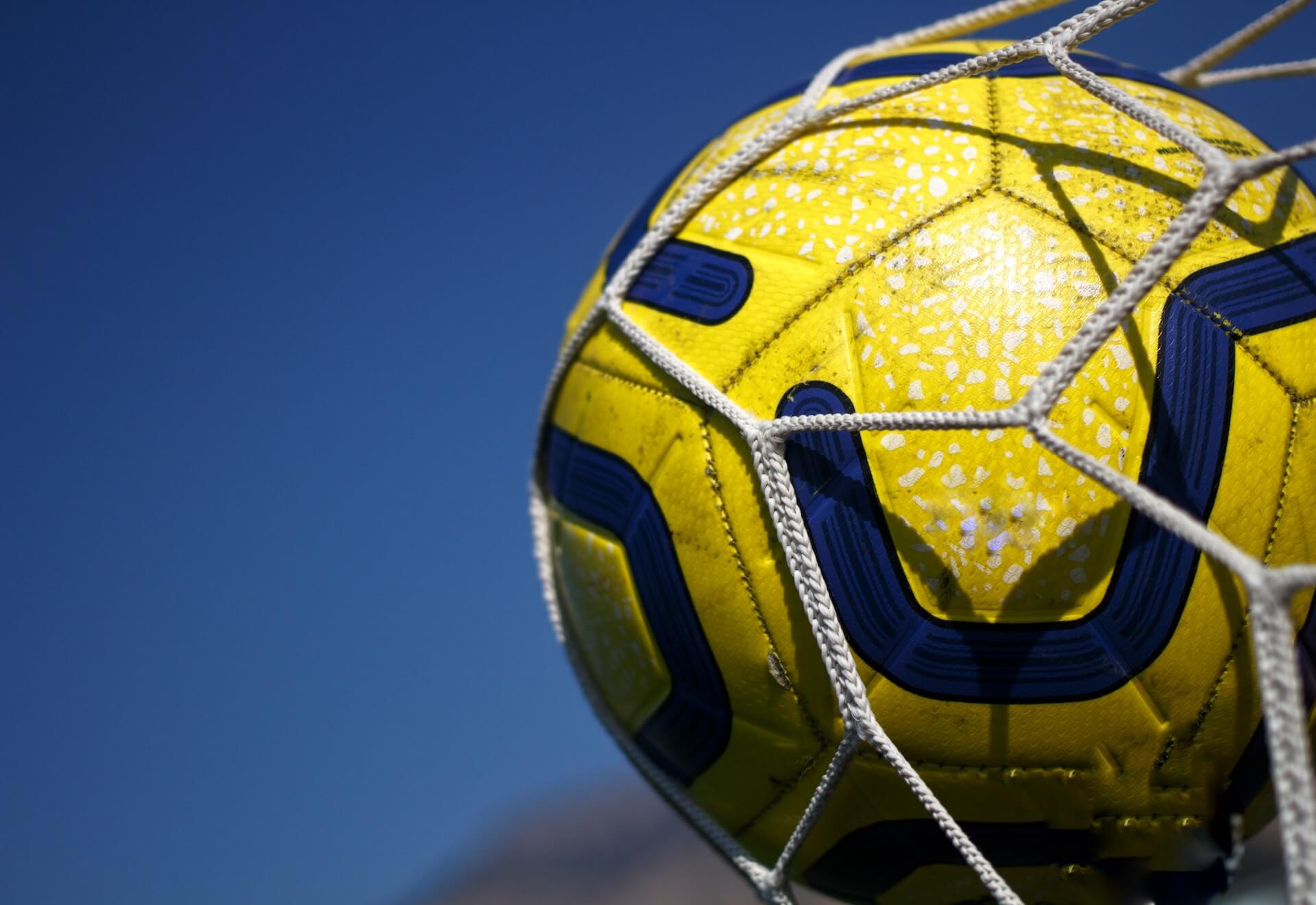 The rumour mill goes into overdrive during the transfer window. In this in-depth guide, I will examine the key components of soccer transfer betting and share some useful tips.
Can You Bet on Transfers in Soccer?
Soccer is quite versatile for facilitating a variety of wagers and that applies to soccer transfer betting.
Learn more about the basics of soccer betting here!
Indeed, there is no shortage of bookmakers delivering transfer odds.
Betting on the transfer window is a crossover between props, which are the kind of betting markets more centred around players, as well as specials that are plugged at reputable sportsbooks, such as bet365.
Odds, which will usually be presented in decimals, will generally be quite competitive, and there will be a diversity of specials, such as 'Next permanent club' or 'Which club a player will join'.
To learn more about reading and understanding soccer odds, visit LBC's dedicated page.
Some sportsbooks may be more rigorous in terms of updating the odds daily, while some may advertise lines just before the transfer window opens.
To give you an idea of the market's worth, in the following table, we have presented the top 10 most expensive transfers in world football, illustrating which club each player signed for, and their respective fees.
| | | | |
| --- | --- | --- | --- |
| Player | From | To | Fee (in millions) |
| Neymar | Barcelona | PSG | $240.8m |
| Kylian Mbappe | Monaco | PSG | $195.2m |
| Philippe Coutinho | Liverpool | Barcelona | $157.3m |
| Joao Felix | Benfica | Atletico Madrid | $136.7m |
| Enzo Fernandez | Benfica | Chelsea | $131.2m |
| Declan Rice | West Ham United | Arsenal | $131.2m |
| Antoine Griezmann | Atletico | Barcelona | $130.1m |
| Jack Grealish | Aston Villa | Manchester City | $126.9m |
| Romelu Lukaku | Inter Milan | Chelsea | $124.7m |
| Cristiano Ronaldo | Real Madrid | Juventus | $121.9m |
If not approached properly, soccer transfer betting can be laden with danger and there are a few pointers outlined in this guide that will stand bettors in good stead moving forward.
When Can You Bet on Soccer Transfers?
There will be two chances throughout the year to indulge in soccer transfer betting which is the summer and winter.
Summer transfer window. Typically, this will run for three months from the middle of June to the end of August.
Clubs may like to splash more cash then.
Winter transfer window. Much shorter, this window is open for a month in January, and in the top leagues like the Serie A, loans can be more of a go-to option.
To expand on the above points, the summer transfer window, which begins in earnest during the off-season, sees more outlay, although this will depend on a player's release clause.
Some players will have inserted into their contracts a clause that can be activated during a particular transfer window, and it will determine how much a club thinks a player is worth.
For example, Harry Kane swapped Tottenham for Bayern Munich last summer in a deal that could eventually reach up to $131 million.
Prior to his departure from Tottenham, Kane was entering the final year of his contract worth around $248,000 a week, but he was in no rush to agree to an extension.
There had been much wrangling between Bayern and Tottenham, with Tottenham chairman Daniel Levy trying to hold out for a bigger fee for his then-prized asset.
Anyway, there are several stages involved with signing a player, including agreeing on a fee and personal terms, as well as passing a medical before a player can be unveiled.
Normally, in the summer, negotiations may drag out longer if say a La Liga outfit such as Real Madrid bid for a Manchester United player, and their opening effort is well short of the mark.
Also, when there is no soccer during the summer, watching transfers unravel and wagering on transfers can fill in the quieter periods. After all, who doesn't like a bit of gossip?
Quote
In the winter market, there is not as much time to conclude deals, but clubs will send out scouts to run the rule over targeted players during the season. Moreover, loans, particularly six-months loans can tide some clubs over until the end of the season if they are short of bodies in certain areas, such as defence or midfield.
However, I think the main problem with the winter market is some clubs use the window as a quick short-term fix, and it can be difficult to bed in new signings halfway in the season.
How Does Betting on Transfers Work?
Soccer transfer betting may be new for some, but below we have addressed how this can be achieved through a simple step-by-step process for bet365:
Visit sportsbook. Go to the main sportsbook lobby and complete the registration form after clicking the yellow "Join" button in the top right-hand corner.
Deposit funds. After heading to the cashier, pick a banking option and make an initial deposit before confirming payment.
Pull up the transfer options. The Specials will have a list of all the potential transfers for a particular window. Click on a player to see the odds assigned to them.
Place a bet. Once a selection has been established, pick a market and confirm the stake size using bet365's intuitive betting slip.
The odds will generally fluctuate throughout any given window, so my best advice is to keep track of all the latest news and developments coming out from a club before jumping on a line.
Some sportsbooks may cut their prices significantly if there is strong talk that a player could leave a club, and this may invite a flurry of bets.
Quote
If the prices advertised are very short for a player, I would recommend steering clear as it would seem likely that a player could be signing imminently for a new club.
Soccer transfer betting is more sophisticated than betting on pre-match markets, and I think you need to be more switched on when it comes to tracking the odds.
Which Sportsbooks Let You Bet on Transfers?
From research carried out, there are a few regulated sportsbooks that will enable soccer transfer betting.
However, the best ones encountered were bet365 and Betway.
Aside from having a comprehensive range of specials advertised, both provided competitive odds.
Usually, they are quick off the mark to compile prices, and they will be constantly updated in real time for bettors to hop on board.
While soccer transfer betting has become more popular, I would suggest comparing the relative strengths of sportsbooks offering transfer specials before signing up.
Look at whether they have certain features, such as if cash out is available, so wagers can be retrieved early.
Whichever site a bettor chooses to sign up for soccer transfer betting, they need a decent range of markets, as the scope is huge with these prop-style bets.
Most Popular Transfer Betting Markets
Soccer transfer betting has taken off and there are tons of markets to engage with when the window opens.
I have explored some of the key markets and discussed their popularity.
Next Permanent Club
Bettors here will have to predict which club a player may move to next. This market is very popular and flexible as it doesn't entail nominating which window the move will occur.
For example, Eric Dier has fallen out of favour at Tottenham and he has been filling in for the injured Micky van de Ven since the Premier League loss to Chelsea.
Learn more about different Premier League betting markets here!
Quote
However, a move for Dier may be dependent on a replacement being found for Van de Ven, and transfers are often a two-way street. Sometimes, the selling club may play hardball.
That said, a bettor will be paid out as soon as the player seals a deal, and it can be quite attractive. Ideally, journalists with a strong track record of covering transfers should be followed.
Player Transfer Betting
Before last summer, there was plenty of speculation surrounding certain players, such as Jude Bellingham, and which club he may join next.
In the end, he signed for Real Madrid, but there are still high-profile players that could end up moving either in the winter or next summer.
For example, Paris Saint-Germain hitman Kylian Mbappe has been the subject of swirling rumours that he could pitch up at Real.
With player transfer betting, a sportsbook will provide an array of possible destinations for players, such as Mbappe, and where he has been linked to.
While some sportsbooks may have selected other clubs on request for bettors to wager on, this kind of market is popular, because it will be possible to attain which club link is strongest.
After all, a player might leave towards the end of the window or even on deadline day, and that can be quite frantic in terms of getting club lawyers to push through deals at the last minute.
I think it is crucial to verify any news sources found. Some reporters will have inside knowledge on which player a club wishes to sign or if they are agitating to leave their current club.
Player NOT to Move
It doesn't take much for a transfer to collapse. Negotiations could fold or a player decides to make a dramatic U-turn.
Either way, bettors will be faced with a straight choice of whether a player will leave or stay. With the latter, the odds can be quite appealing.
Also as the transfer window is in constant flux, a player who may have stayed at the club in the winter may reconsider his future in the summer.
I think taking a look at a player's contract is paramount for assessing their long-term ambitions.
If they signed a contract extension, then it would suggest they won't be leaving in a hurry.
Quote
Clubs can wind down a player's contract, although that comes with its own set of risks as they could lose them for free the following season. I think that it is best to examine whether a player appears settled or look at their current form and stats which could give a clearer idea of whether they will stay.
Club to Break Transfer Record
Transfer records always seem to be broken from window to window, and across Europe's top leagues, clubs aren't afraid to shell out a lot of money if they think a player is worth it.
In 2013, for example, Mesut Ozil was snapped up by Arsenal for a then club-record fee of $54.4million from Real Madrid.
This is one of those soccer transfer betting specials that is quite popular as some fans will be obsessed with the fees paid out.
Players' values have been heavily inflated over the past few years, and sometimes clubs can be guilty of overpaying.
That said, I think such specials strike a chord and they can provide value for money for bettors.
This type of market is akin to a team prop, but it is worth keeping tabs on news about a club's finances or finding out whether a manager has been handed a big transfer budget.
Where to Follow Transfer Rumours
Below is a list that should prove useful as to where to find the juiciest transfer rumours.
This has been split into league social media accounts, sites, and reputable journalists to follow:
Social Media Accounts
Premier League X account – @premierleague
Serie A X account – @SerieA_EN
La Liga X account – @LaLigaEN
Bundesliga account – @Bundesliga_EN
Ligue 1 account – @Lige1_ENG
Renowned Transfer Gossip Sites
Sky Sports
BBC Sport
ESPN
The Athletic
Journalists to Follow on X
David Ornstein – @davidornstein
Gabriele Marcotti – @Marcotti
Fabrizio Romano – @FabrizioRomano
Guillem Balague – @GuillemBalague
Gianluca Di Marzio – @DiMarzio
Most Likely Soccer Transfers in 2024
Some transfer sagas could run well into 2024, and I have supplied a table which looks at the key players who could move in the winter or summer transfer window.
| | | |
| --- | --- | --- |
| Player | Current Club | Club/s Linked To |
| Jadon Sancho | Manchester United | Al-Ettifaq, Barcelona and Borussia Dortmund |
| Victor Osimhen | Napoli | Chelsea and Liverpool |
| Alphonso Davies | Bayern Munich | Chelsea, Liverpool, and Manchester City |
| Nico Williams | Athletic Bilbao | Barcelona and Real Madrid |
| Eric Dier | Tottenham | Celtic, Crystal Palace, and Monaco |
Final Tips for Betting on Transfers
Following a detailed overview of soccer transfer betting, it's time to share a few useful tips that will serve bettors well.
Pay Close Attention to the Odds
Sportsbooks don't want to lose money or be embarrassed by any bettors that are supposedly in the know.
Some may well be more conservative with their odds, while others may respond to a news leak by slashing prices. If there is a big fluctuation in odds, it could mean a move is on the way.
I think it is best to weigh up the odds and avoid being tempted to pile in as soon as the sportsbook decides to take action.
Approach the Rumor Mill with Caution
It can be quite easy to get caught up in the hype or the transfer carousel which always seems to be spinning.
Of course, there is always idle gossip floating about on the internet, but nothing may have been verified.
Quote
As such, I recommend being cautious about any social media rumours and judging each story on its own merit. Doing this will stop people from making wasted bets.
Assess Patterns in Player Behaviour
There may be a few telltale signs of whether a player is happy at a club or not.
For example, if a player goes missing from training for some time, this would suggest they are clamouring for a move.
Or, if a player has been trying to swerve questions on their future or has given a statement, then this could provide further clues.
Sometimes, agents can be quite candid about their client, and their future, but they are arguably just after the best deal.
Anyway, while it is difficult to ascertain the ins and outs of what goes on in the dressing room, a player's body language can give the game away.
Check Your Sources
Linked to the above point about treating the rumour mill with caution, you should assemble a list of trusted sources.
Whether it is mainstream news outlets or journalists, it is important to know where the best place is to source information.
With journalists, for example, some will have reliable club contacts, and they will post frequently on X, which in turn, could influence selections for betting on transfers.
Sources:
Most expensive transfers in world football
Harry Kane switch to Bayern Munich