Written By:
Charles Perrin
About Author
Charles has been operating as a freelance sports betting content writer for roughly 5 years. Prior to that, he was the overnight digital sports editor of the Daily Express where he presided over online coverage including breaking news and live blogs as well as boosting traffic levels. He boasts an in-depth knowledge of most sports and is adept at reviewing sportsbook brands in Canada. Away from sports betting content, Charles is a keen tennis player and he is a huge Tottenham Hotspur fan.
Fact Checked By:
Jelena Kabić
About Author
Jelena Kabic is a sports betting writer that focusses on responsible gambling. A psychologist by vocation, Jelena volunteered in a rehab facility, where she worked with gambling addicts. She now reviews all our content to ensure it discusses betting in a socially responsible way.
Premier League Betting Markets: Which Ones to Go For?
An Introduction to Premier League Betting Markets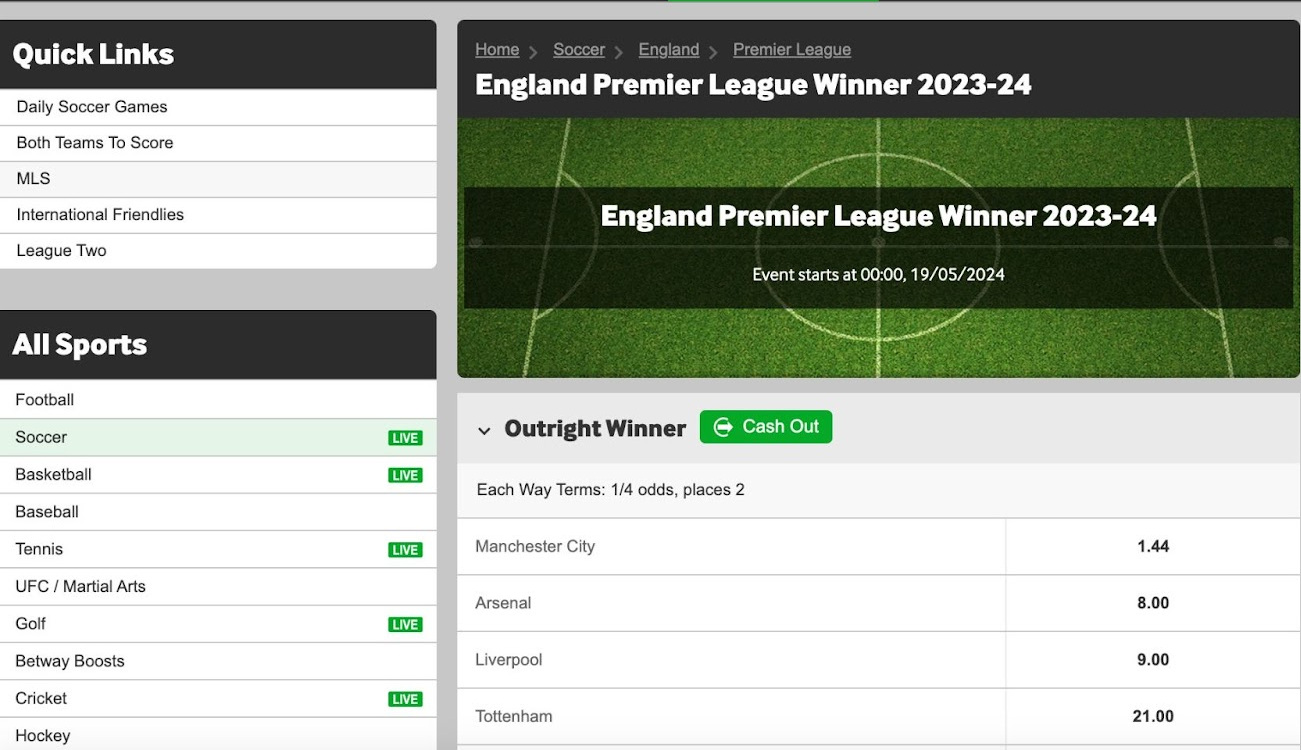 Running from August to May, the EPL is an annual soccer league which started in 1992. It is widely regarded as one of the best leagues in the world due to the entertainment offered.
But where should you wager on the Premier League and what are the best betting markets for this competition? Our guide will help you pick the finest lines.
You can find out more about how EPL betting works in our dedicated guide.
Best English Premier League Betting Markets
The Premier League is one of the most competitive soccer leagues.
The basics of soccer betting will tell you three points will be awarded for a win, a solitary point for a tie, and zero points for a loss.
Whether it is Manchester City vying for the title or Sheffield United looking to avoid the drop into England's second tier of football, the stakes are always high.
It's fair to suggest that the Premier League is one of the most diverse leagues at least when it comes to the range of markets you can pinpoint at sportsbooks.
Quote
But you shouldn't judge a team after the first couple of games. The Premier League is a marathon, not a sprint. Only after about 20 games will you have a clearer idea of how things are shaping up.
So, if you wish to broaden your Premier League horizons, the following betting lines are worth exploring. However, some markets will work better at certain stages of the campaign than others.
Props
Props are wide-ranging in nature, but they are one of the smartest betting markets as you can drill them down to find something that caters to your tastes.
While individual props can be rewarding, especially when it comes to the Anytime Scorer or even Anytime Assist markets, team props can be beneficial during the season if a side is in good form.
Tottenham will be hosting Sheffield United soon, and the home side may well be confident judging by the start they have had to the 2023/24 Premier League season.
Tottenham will carry shorter odds when it comes to team props, and one line that can be appealing is the goal props.
With this market, you can find odds on whether Tottenham will net the first goal of the game, and this has been highlighted by Bet99 below.
As you can see, Tottenham are just 1.31 to open the scoring. A $10 wager for Tottenham to net the first goal of the game will provide winnings of just $3.10.
Although Tottenham may be renowned for fast starts, if you lean towards Sheffield United at 4.05 to score the opening goal, then this could provide a total payout of $40.50 if you make a $10 wager.
Team props can also be affected by other outcomes, such as injuries to star players or whether a side is left with 10 men on the pitch after a dismissal.
That said, I think if you apply team props correctly, you can enhance your Premier League betting experience.
You can scoop large sums of money on lines with slightly longer odds than usual.
Find out more about reading soccer odds and finding value bets here.
Outrights
The outrights are a great option as they are compiled before a season starts.
They can cover everything from finishing positions for teams to which player will take the Golden Boot for top scorer.
In the 2022/23 campaign, Manchester City hitman Erling Haaland set the new Premier League record for the most goals scored in a 38-game campaign (36).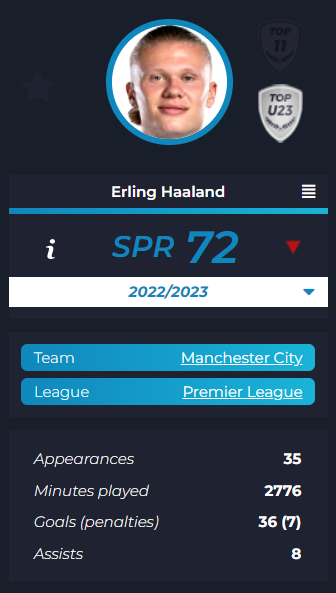 Team outrights are smart, because they are based on historical records. Manchester United and Arsenal, for example, are usually in the top four, so they will gain favour from operators.
On the flip side, some sides will be struggling near the bottom of the table, such as Everton and Wolves.
These are the teams you should avoid betting on to finish in the top half of the league.
The current outright odds supplied for Betway give a greater idea of which teams are best placed to lift the Premier League title in May.
Given City's recent dominance, it is no surprise to see them top the outright market.
But at odds of 1.44, you won't get much of a return with a $20 wager. You actually stand to win $8 to be more precise.
As the season wears on, City's odds could continue to shorten. In the early stages of the campaign, I think it is best to wager on a side with longer odds.
Arsenal, for example, who ran City close in the 2022/23 season is trading at 8.00.
An Arsenal title triumph, for example with a $20 bet will provide a total payout of $160, so it will be more worthwhile.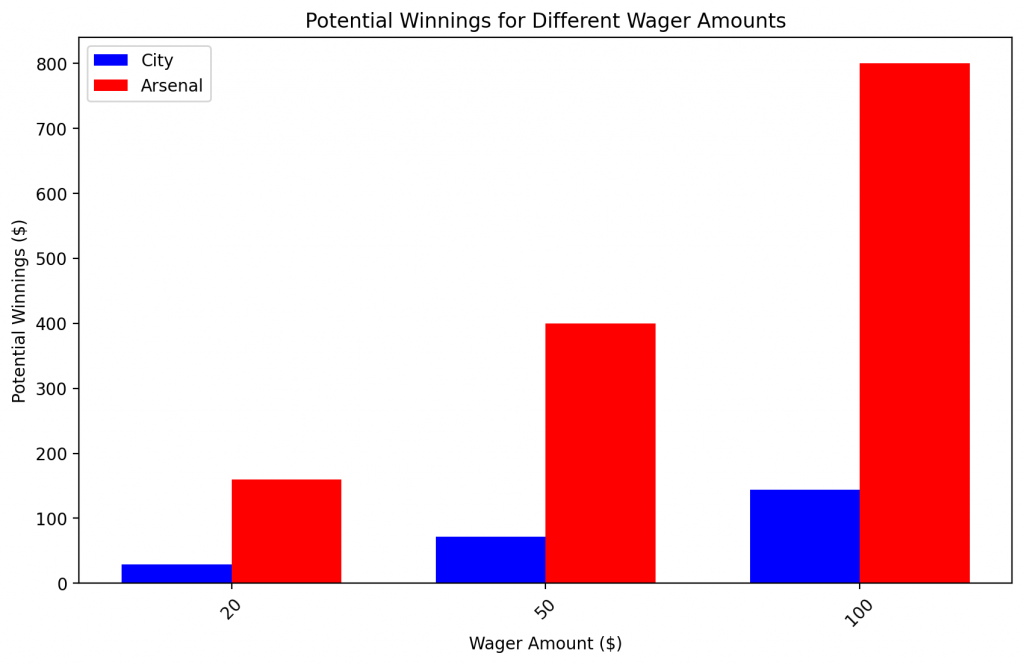 I think outrights are best before the start of the season.
As the campaign unfolds, you will know who will challenge for the title. You should act when the price is more inviting.
1×2
Away from the basic moneyline, where you are just betting on which team will win a match, the 1×2 market also factors in the tie, and this is a great market for any stage of the season.
The Premier League is always filled with tension, but the 1×2 market is a super option as it can be applicable for any team regardless of their situation.
In some cases, the stakes will be higher for Manchester City, who will be challenging for the title, while the likes of Luton will be looking to stay afloat.
Luton, who have made a troubling start to the Premier League 2023/24 season will be on the road away to Fulham in September.
While Fulham will be heavy favourites to come out on top, the following image courtesy of Betano will put things into perspective about the value of the tie.
As you can see, Fulham is priced at a short 1.70 to claim all three points, but the 3.90 price for the tie is more valuable for the bettor.
To put this into context, staking $30 on a tie will give you a total payout of $51.
The 1×2 market can be extremely worthwhile, because if Luton snatched a point, they may well have defied expectations.
Not only that, but they will have also secured what could be a priceless point.
Total Over/Under goals
Regardless of when you bet on the Premier League, the total over/under goals section will captivate your interest.
This requires you to predict how many goals there will be in a game.
The Over/Under goals could arguably be a potential risk, but if you are good at spotting trends in games, this line is worth jumping on.
So, for example, with the Over 2.5 goals line, if you back that, then there needs to be three or more goals scored for your wager to be returned as a winner.
To get the most from this market, we suggest you study the games and use your knowledge to see which fixtures will be high scoring.
Bet99 is well versed in offering goal lines.
Have a look below at the price offered for Newcastle v Brentford and the over/under 2.5 goals. Well, more specifically, check out the under part of the line.
The line offered for Under 2.5 goals (1.67) is shorter than the Over 2.5 goals line (2.20).
Newcastle thrives playing in front of their raucous fans at St James' Park and they have adopted an exciting style of football under current manager Eddie Howe.
Brentford are also not shy on the attack, so this could be a thriller with plenty of goalmouth action. Backing Over 2.5 goals at 2.20 with a $30 wager would see you claim a total payout of $66.
I think this game is best when you judge games on their merits.
Sometimes you might think a goalless tie is the likely outcome, but the Premier League is always full of surprises!
Oh, and with the total goals over/under, the first month of the 2023/24 season saw an average of 3.26 goals scored which will satisfy goal-hungry fans.
Same-Game Parlay
Unlike general parlays where you can bet on the outcome of multiple fixtures, same-game parlays are fun and one of the best betting markets for any stage of the season.
Operators appreciate the importance of a same-game parlay, and they have made it easy for players to assemble.
bet365, for example, runs same-game parlays, and you can use its bet calculator to establish potential returns for a winning slip.
So, once you locate the same-game parlay area, you could make three selections for the Manchester United v Brighton clash. This could entail the result and team specials.
Same-game parlays throw up plenty of possibilities and it is a smart betting market as it gives players more flexibility with their wagers.
Although you have to win each leg to provide a successful return, they are great if you are an advanced bettor wishing to take things to the next level.
Which Sportsbooks Offer the Best Betting Markets?
The sportsbooks we have covered in this guide are all held in high esteem. It's time to provide a broad overview of how they compare for market coverage and the quality of odds provided.
Market Coverage
Although bet365 offers live streaming alongside live betting, it has comparatively fewer markets compared to its rivals.
On average, you will find 75 markets available per Premier League match.
Yes, you can find specials, such as 'To Win from Behind' or a 'Team to Miss a Penalty', but Betano usually has approximately 200 lines per game which is staggering.
So, if you were betting on West Ham United v Manchester City, for example, you could find flash markets, such as whether the first goal will be scored before the 25th minute.
From the above example, betting on City to score before the 25th minute returns odds of 1.88.
So, if you bet $50, you will only win $44, so ideally, you should go for longer prices.
City usually get off to fast starts and they will always try and apply pressure in the early stages of games.
However, I think you should always be aware of the odds available for this section.
Quality of Odds
The quality of Premier League odds is vital when determining which sportsbook to join.
Across the board, our recommended operators provide competitive prices for pre-match, futures, as well as for in-play betting.
Still, we found some significant differences when comparing EPL betting sites, concluding that Betano and bet365 tend to offer higher odds in general.
Team props, however, are often an exception. We have used Bet99 to illustrate this for Everton v Arsenal.
If we are to analyze their starts to the 2023/24 Premier League season, then there is a huge gulf in class between these two sides.
But if we are to look at the line for Arsenal Exact Goals, then you can get 3.45 for them to net just once inside 90 minutes.
If you bet $30 for Arsenal to score one goal in total, then you stand to win $73.50 and receive a total payout of $103.50.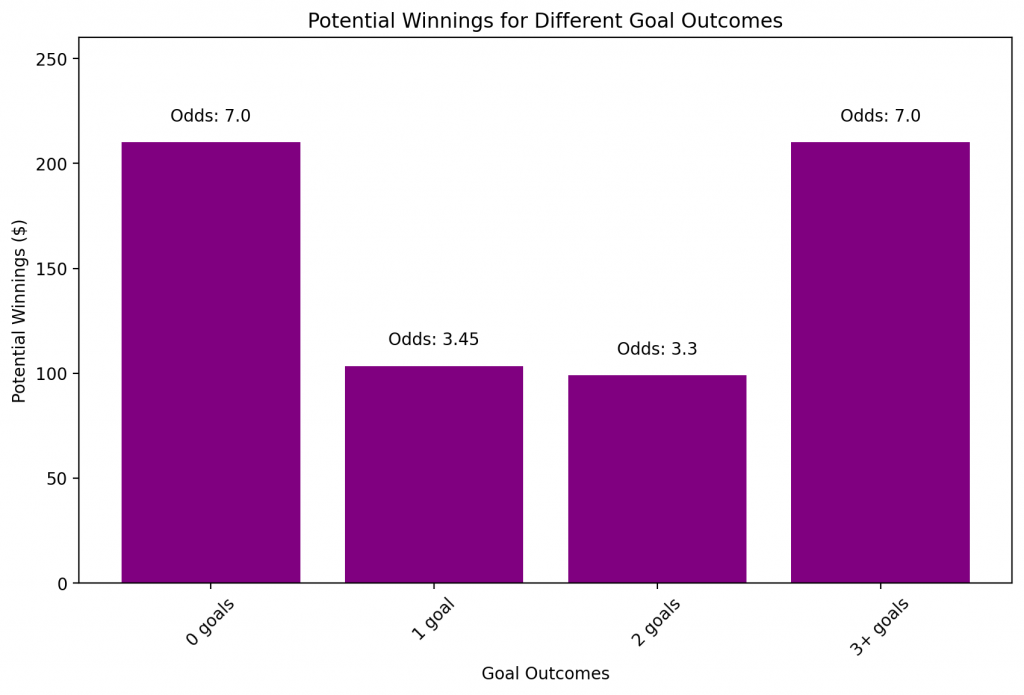 Given the attacking power that Arsenal has, I think you would arguably be foolish to wager on them to score just once as Mikel Arteta's men can create chances almost at will.
Although shorter odds, it might be a wise idea for this particular market to back the Gunners to score three times or more even though they are playing away.
Sportsbooks' Betting Markets Compared
| | | | |
| --- | --- | --- | --- |
| | bet365 | Bet99 | Betano |
| Market Coverage | 4/5 | 4/5 | 5/5 |
| Quality of Odds | 5/5 | 4/5 | 5/5 |
Premier League Betting Markets to Avoid
While the Premier League is flooded with betting opportunities, not all of them are as wonderful as they sound.
So, we have presented below a couple of markets that you should steer clear of.
Correct Score betting
Although this is quite a common market, it still has plenty of risk attached to it.
The Correct Score betting line, as it sounds, requires you to predict the outcome of a Premier League match, such as 1-0, 2-1, 3-2, and so forth.
There is no margin for error. You have to get it spot on, otherwise, you will lose your wager.
The following example presented by Betway shows how the Correct Score line works for Nottingham Forest v Burnley.
With Correct Score betting, you may notice a big 51.00 price for there to be a 3-3 draw. A $40 wager would see you win $2,000.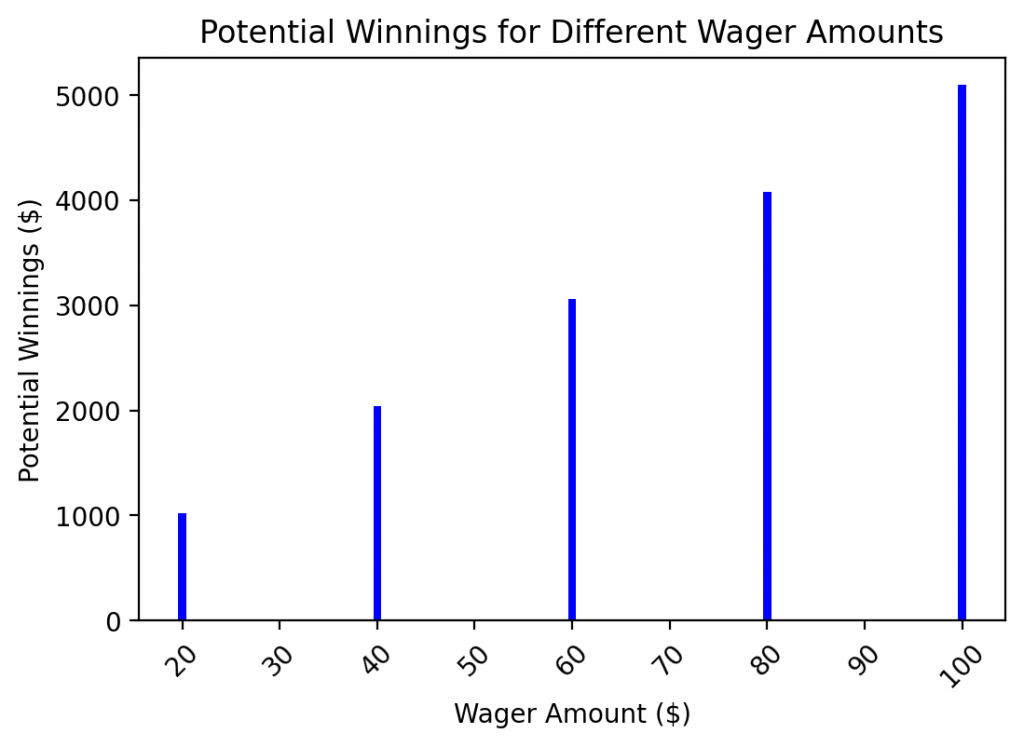 Perhaps given the struggles that Forest and Burnley have had, it seems rather bold if you were to go with the above line.
I suggest that before diving in you look at past league encounters between the two sides. If there is a history of low-scoring clashes, then be sensible.
Or, better still, start on the 1×2 market if you are a novice before trying your luck on the Correct Score line.
If you are going to back the Correct Score line, then you will notice Betway has a Cash Out function.
The beauty of this is that you can retrieve any winnings early if you are worried your betting slip will be ruined by a late goal.
Win from Behind
While we are happy to champion the 1×2 market, we can drill this down even further and the Win from Behind is slightly more sophisticated.
Here, you are wagering on a team to collect three points after falling behind.
Comebacks are nothing new in the Premier League. In the past, we have seen teams trailing by two goals or more before going on to prevail.
Betano covers the Win from Behind market. Let's use Newcastle v Brentford again as an example.
Here, you can locate odds of 10.25 for Brentford to win coming from behind. A $50 bet would provide a win of $462.50.
I suggest once again looking at past results and establishing how many wins Brentford has completed in coming from behind.
However, sides can sometimes capitulate in the first 20 minutes of a league game, and therefore this market is more suited to advanced bettors.
When is the Best Time to Bet on the Premier League?
Choosing when to bet on the Premier League can be a daunting task, but below we have outlined the stages which will be most suitable.
Start of the Season
If you are leaning more towards outrights, you might find more value here at the start of the season as there isn't too much riding on things.
So, if you reckon Liverpool will mount a title challenge and go on to be crowned champions, it is better to place a wager at the start of the season or when the campaign is only a few games old.
Outrights for the title may well be favoured by those who like to take a long-term view with their betting, as shown by bet365.
So, looking at these odds, Liverpool is available at 9.00 to win the league title for the first time since the 2019/20 campaign.
If you placed a $100 wager, you would stand to win $800, and receive a total payout of $900, so it could be a very profitable move if Liverpool were successful.
I think it's always a good idea to look ahead and gauge how well a side is likely to do.
This may be based on how many players Liverpool for example recruit during the summer transfer window.
Did you know you can also bet on transfers? Learn all about it in LBC's dedicated guide!
The Premier League has two windows a season. One is for the summer and the other is in January.
With the latter, players can have a big impact in the second half of the season.
End of the Season
We have often seen in the past that the Premier League season can go right down to the wire.
Although Manchester City have been a dominant force at the top and they are aiming to win their fourth title in a row in 2024, things can get rather dicey at the bottom.
The outright market for who could be relegated always provides plenty of debate.
Betway usually has its finger on the pulse here, and we have represented this below.
Currently heading the market is Luton, and they are valued at 1.22. However, putting a $10 wager on Luton to go down would only give you a payout of $2.20.
You may find that some clubs might have shorter odds than EVENS to be demoted the closer you get to the end of the season.
If there are only a couple of points separating four teams, check out the fixture list. I think you need to figure out where a side can pick up points to ensure survival.
FAQs
Where can I bet on the Premier League futures?
As the Premier League is one of the most prestigious leagues in the world, you won't struggle to find Canadian sportsbooks offering futures.
All of the recommended operators covered in this guide will allow you to bet on this competition and place wagers well in advance before the new season starts.
What is the safest market in Premier League betting?
No betting market is safe when it comes to Premier League betting as there are always shocks.
However, the 1×2 is great for beginners who aren't prepared to lose a lot of money.
If you are a keen follower of the Premier League, then this is safer as you are just betting on the final result.
So, if Manchester City were facing Luton at the Etihad, you would probably back City to win, as Pep Guardiola's side has a strong home record.
It may not be the most lucrative wager you will make, but you are unlikely to lose any money.
What is the most profitable EPL betting strategy?
The same-game parlay, if you know what you are doing, can be a very profitable EPL betting strategy.
With same-game parlays, you can add several selections to your betting slip and you can win big if you are successful.
If you are an experienced bettor, a same-game parlay could be tempting.
Sources:
Premier League official site – https://www.premierleague.com/news/3674323