Written By:
Charles Perrin
About Author
Charles has been operating as a freelance sports betting content writer for roughly 5 years. Prior to that, he was the overnight digital sports editor of the Daily Express where he presided over online coverage including breaking news and live blogs as well as boosting traffic levels. He boasts an in-depth knowledge of most sports and is adept at reviewing sportsbook brands in Canada. Away from sports betting content, Charles is a keen tennis player and he is a huge Tottenham Hotspur fan.
Fact Checked By:
Jelena Kabić
About Author
Jelena Kabic is a sports betting writer that focusses on responsible gambling. A psychologist by vocation, Jelena volunteered in a rehab facility, where she worked with gambling addicts. She now reviews all our content to ensure it discusses betting in a socially responsible way.
Champions League: Best Bets and Where to Find Them
Champions League Bets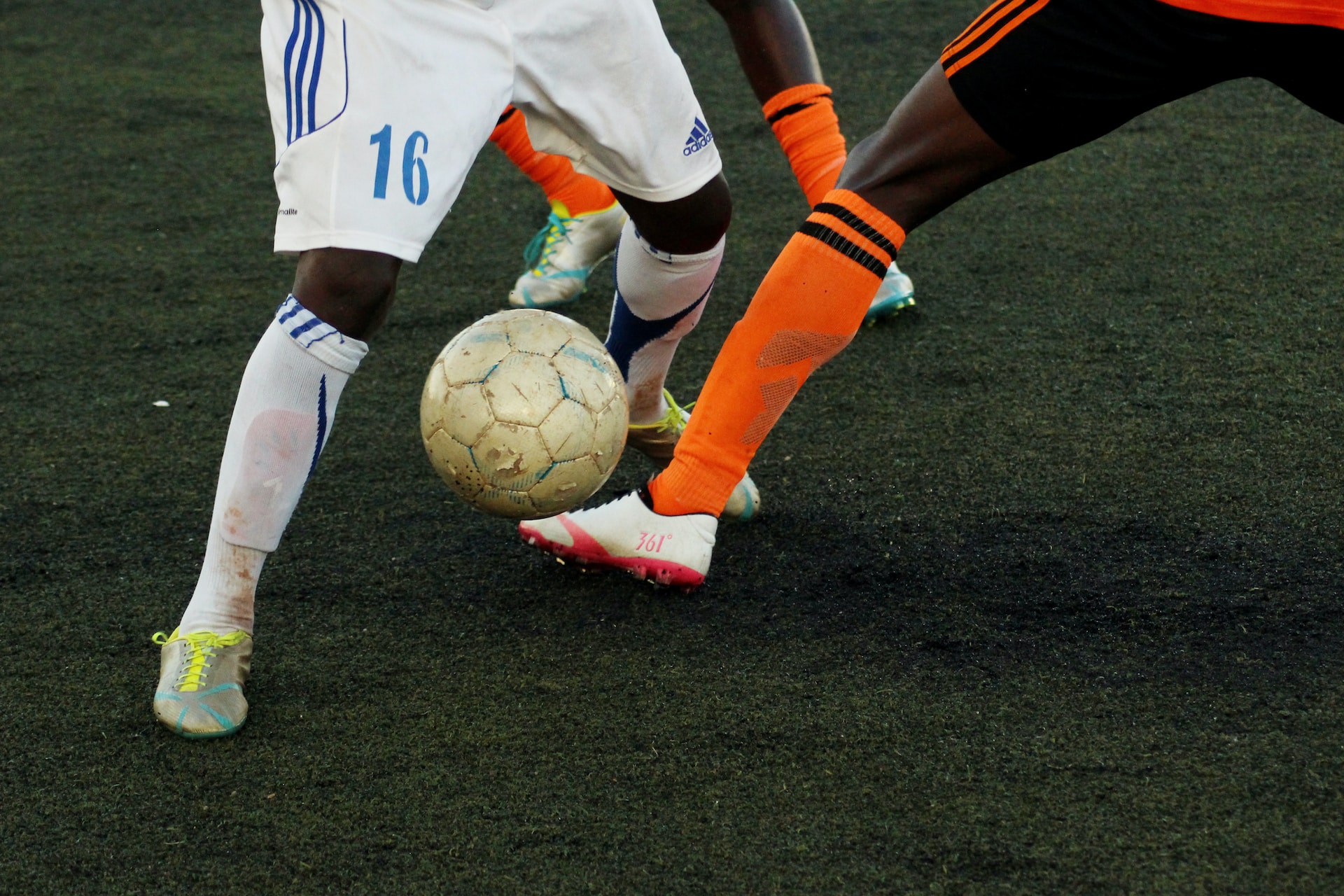 The Champions League is Europe's elite soccer competition taking place each year, and it is treasured by all clubs.
Well, it is if you are crowned champions! Do you want to find the Champions League's best bets? At LegalBet Canada, we have given you the inside track on how to do so.
Champions League Calendar & Format
The Champions League, which underwent a revamp in 1992, features 32 of Europe's best teams, and it is a gruelling campaign.
Insofar as the number of teams that can be entered forward, this will be determined by the UEFA coefficients of each association or country competing.
Across most leagues, the top four teams will qualify for the Champions League proper, and since 2009/10, two qualification streams have been offered to teams that don't receive direct entry to the tournament.
Streams are divided between teams that were the champions in their respective leagues, and five teams from each stream will seal a place in the group stage.
Usually, the competition gets underway at the beginning of September with a round-robin stage featuring 32 teams.
This is split into eight groups containing four sides per group. Each team will then play home and away until December.
The top two teams will qualify for the first knockout stage (Round of 16), and from there, it is purely a knockout format. Two teams will drop out, with the third-placed team ending up in the Europa League.
Remember, teams from the same country can't face each other until the quarter-finals.
Another rule that was scrapped for the knockout stages is away goals. Previously, away goals counted for double.
But if sides are level after 180 minutes of a two-legged tie, then extra time and penalties may be needed to secure a result.
For the eighth time around, the Final will take place at Wembley, on 1 June 2024.
Upcoming Changes to the Competition
To add another twist, from the start of the 2024/25 season, the Champions League's governing body, UEFA, has decided to shake the format up.
The competition will be increased in size to 36 teams, and it will feature a single league phase. This will be rather testing, as the top eight teams will reach the knockout stage.
Teams that finish 9th through to 24th will then take part in a two-legged playoff to secure their progress to the Round of 16.
The remaining sides will be eliminated from the competition.
Oh, and the new-look Champions League will see representatives from the same country clash in the Round of 16 rather than the last eight as things currently stand.
Below, you can take a look at some key dates you should mark in your calendar for this season's competition.
Champions League Qualifying Dates
Preliminary round semi-finals: 27 June 2023
Preliminary round final: 30 June 2023
First qualifying round: 11/12 and 18/19 July 2023
Second qualifying round: 25/26 July and 1/2 August 2023
Third qualifying round: 8/9 August and 15 August 2023
Play-offs: 22/23 and 29/30 August 2023
Champions League Group Stages
Matchday 1: 19/20 September 2023
Matchday 2: 3/4 October 2023
Matchday 3: 24/25 October 2023
Matchday 4: 7/8 November 2023
Matchday 5: 28/29 November 2023
Matchday 6: 12/13 December 2023
Champions League Knockout Stages
Round of 16: 13/14/20/21 February and 5/6/12/13 March 2024
Quarter-finals: 9/10 and 16/17 April 2024
Semi-finals: 30 April/1 May and 7/8 May 2024
Final: 1 June 2024
Champions League: Best Bets to Pick
The Champions League is one of the world's most-watched and bet-on soccer competitions, and it is never short on drama.
But what are the best Champions League betting markets to wager on? We have examined some of the most popular below.
1×2
Rather than just the traditional moneyline where you can back either side to win, the draw is also factored into the equation.
However, the underlying element is very similar, as you just have to predict the result. This could be either a home or away win, or a tie.
Remember, in the group stages, a solitary point is awarded for a tie, while the team that wins collects three points.
This type of bet is available at all of the sportsbooks we recommend and it is one of the best Champions League betting markets, purely for its simplicity.
Usually, American odds will be denoted to present the favourite and underdog. However, you will also be able to find decimal and fractional odds, but it's good to know how to read both.
Let's use this example below which is the second leg of a Champions League qualifier between PSV Eindhoven and Rangers as illustrated by Betway.
As you can see, PSV are trading as strong favourites to win the second leg at 1.50 (-200), while Rangers are valued at 2.25 (+425).
So, if you put a $20 wager on PSV to win, then your total payout will be $30.
However, if you were to stick your $20 on Rangers to emerge victorious, then your payout would be much bigger. With odds of +425, you could stand to make a total return of $105.
Whereas with the draw, which is priced at 4.20 (+320), a $20 will pocket a total return of $84, so there is still some value in backing the tie.
Correct Score
The Correct Score line is a step up from the 1×2 market line, and one that is relevant for all stages of the competition.
Rather than just betting on who will win the match, you will need to predict the exact result as the name of this market suggests.
Most sportsbooks will have this market, and that includes Betano, which seems to have virtually every possible scoreline covered.
The following shows the potential Correct Score outcomes for a Champions League qualifier featuring Galatasaray and Molde.
In the above example, you could play it safe and go for a 1-0 win to Galatasaray which is priced at +690 or be bold and go for a 3-0 away victory available at +9900.
If it were the latter, then a $50 wager for Molde to win 3-0 would give you a total return of $5,000 ($4,950 + $50 representing the initial stake). This would be a very profitable move.
To Win To Nil
The best Champions League betting markets will always aim to provide value for money, and one line that is worth exploring further is the To Win to Nil section.
Here, you might wish to place a bet on the outcome of the Panathinaikos v Braga. Listed in the Specials section will be the To Win to Nil along with several other outcomes.
This option is up at bet365, and having carried out some research, you might think that Panathinaikos' defence might hold out and keep a clean sheet.
Panathinaikos have been priced at +333 which is slightly shorter than Braga to not ship a goal over 90 minutes.
Let's say you placed a bet of $50 on Panathinaikos to hold firm during the 90 minutes, you stand to make $216.50 ($166.50 + your initial stake).
Props
Props add an extra dimension to things, and they are one of the best Champions League betting markets. They are wide-ranging, and they are usually split into team props and player props.
Arguably, player props merit a lot of attention, especially when they revolve around the big players, such as Manchester City hitman Erling Haaland.
These are exciting from the group stage to the Final, and there is no shortage of player props to check out at our preferred operators.
For example, this could be for a player to score a hat-trick or simply to score anytime during the 90 minutes.
Again, bet365 comes into its own for props, such as the anytime scorer line.
So, if you were wagering on PSV v Rangers in a Champions League qualifier, you could back Luuk de Jong to score for the hosts at any time at +125.
A $50 bet on this outcome would produce a return of $62.50 which may not sound too much. Well, if De Jong has been firing on all cylinders, he will inevitably attract a lot of interest.
With player props, I think it is sensible to go for a player to score with slightly longer odds to get more of a return with your wager.
Betting Markets to Avoid
While we have highlighted the best Champions League betting markets, there are also a few that you should avoid, particularly in the knockout stages of the competition.
Outrights
Before the Champions League gets underway, there are always a few teams that will be tipped to do well. We're talking about City, Bayern Munich, and Real Madrid.
But as the competition wears on, the strongest teams will always rise to the occasion, and they will know how to get the job done in the knockout stages.
Quote
While these are advertised as futures a couple of months before the Champions League gets underway, the odds will shift in the outrights competition. And by the time you reach the Final, if there is a gulf in class between the two sides, then some operators will suspend betting markets if it appears obvious the short-priced favourite will prevail.
Anyway, as we can see from the following image, City is the favourite at +205 to defend their title.
So, if you put $20C on City to retain the Champions League, then this would provide a win of just $20.50.
By the time they reach the semi-finals, this price would drop further, so ideally, it is best to go for a team with longer odds in the outrights.
Parlay Bets: Yay or Nay?
Parlay bets provide an enriching betting experience for many gamblers, and that can be said of the Champions League.
Quote
Ideally, these work best for group stage matches as there are more fixtures. Typically, an ideal parlay will have more than four selections which will be one per match.
Whereas placing a single on one team or double on two sides can be arguably safer, with more selections there is a greater level of risk involved.
Moreover, most of the sites that we work with have in-play betting, so you can stake on parlays, and cash out early if you are worried your bet will be scuppered by a late goal.
In the case of Betano and bet365, they both have live streams, so you can catch the action on the move and you will be able to see how your parlays are performing.
Same-Game Parlays
These have come more into circulation, and they can provide some of the Champions League's best bets.
Same-game parlays (SGPs) involve betting on multiple outcomes from the same game, and usually, you will need at least four selections.
They can cover any sections such as the Correct Score and 1×2 markets as well as player performances, for example whether Manchester City defender Nathan Ake will pick up a yellow card.
Remember, whatever you decide to bet on, all legs need to win for you to be successful with your bet.
Several of the sportsbooks we recommend have a same-game parlay builder. This is the case at Betway where there is plenty of scope for customizing your betting slip.
Based on the average stake of $10, you could stand to make $120 if all parts of the same-game parlay come off.
All of the sportsbooks we recommend will have a bet calculator that will do the groundwork for you and determine what you can make from a wager. It will save you from having to calculate them yourself!
Although same-game parlays are used more often in some of the biggest leagues in the world, such as the EPL and La Liga, perhaps they will begin to take off in the Champions League.
For a fun take at the competition, check out what Champions League's top players looked like then and now!
FAQ
What are the best betting markets for the Champions League group stage?
For the group stages, the anytime goalscorer section is one of the best Champions League betting markets, especially if you are looking for value from a midfielder to score.
All the sportsbooks we recommend will be comprehensive in this area. So, you can bet on the anytime scorer, first goalscorer, or if a player will net a hat-trick.
Alternatively, the 1×2 market will be worthwhile, as it factors in the draw. But it can be especially rewarding if you back an underdog with long odds to win a group match against a European heavyweight.
What are the best betting markets for the Champions League knockout stage?
For the knockout stage, predicting whether a game will go to extra time is one of the best Champions League betting markets.
Games used to be decided on away goals, but that was scrapped by UEFA. However, if teams are level on the second leg after 90 minutes, extra time will be required.
This can be equally agonizing for fans and bettors if a game goes the distance to penalties, but it is still one of the most exciting markets.
Props are also worthwhile, as there will be plenty of player specials floating about, such as who will provide an assist anytime.
Which sportsbook has the best Champions League betting markets?
We reckon bet365 has the best Champions League betting markets around. It boasts the most depth for bettors, and the odds are competitive.
Moreover, bet365 is supported by a crisp and reliable live stream, so you won't miss a moment of the action while on the move.
Sources
Official Champions League site – uefa.com/uefachampionsleague
FourFourTwo – https://www.fourfourtwo.com/news/how-the-new-champions-league-format-actually-works