Written By:
Jason Ence
About Author
Jason Ence has been giving betting and fantasy advice for nearly a decade, and is extremely familiar with the Premier League, Serie A, and the Champions League. He is a strong advocate for responsible betting and bankroll management, and always recommends utilizing multiple sports books in order to shop for the best lines in order to maximize your bankroll.
Fact Checked By:
Jelena Kabić
About Author
Jelena Kabic is a sports betting writer that focusses on responsible gambling. A psychologist by vocation, Jelena volunteered in a rehab facility, where she worked with gambling addicts. She now reviews all our content to ensure it discusses betting in a socially responsible way.
Why Is the MLS So Unpredictable [And How to Bet on It]
Expert MLS Betting Tips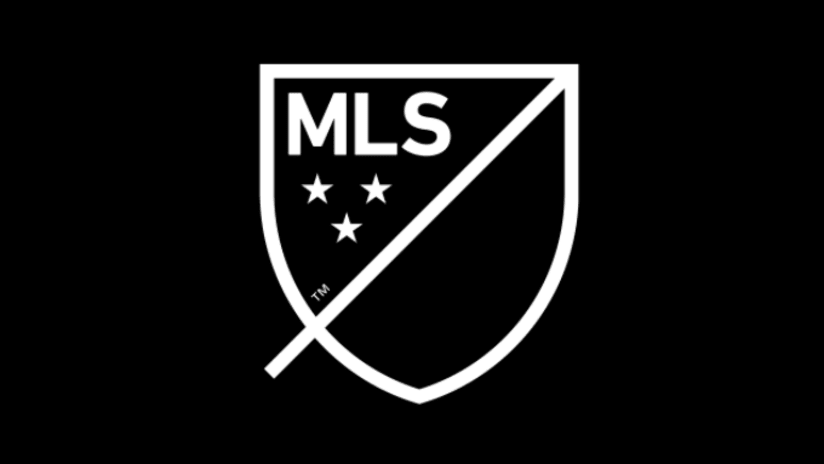 Major League Soccer is the top-flight soccer league in North America, and three of the league's teams reside in Canada.
But many people aren't sure how to bet on MLS, as they struggle to return a profit due to the seemingly random results and inconsistent play.
So how do you bet on MLS successfully, and is it worth it to try to do so in the first place?
Why is MLS so Unpredictable?
Many bettors – myself included – get frustrated when betting on Major League Soccer. Of all the soccer leagues I've ever wagered on, it is by far the most random and unpredictable.
Results often occur that make no sense before the match kicks off, rather due to the recent performance of the teams or the lineups fielded by the two sides.
Want an example? Take the match earlier this season between the Seattle Sounders and Sporting Kansas City. I previewed this match and gave out a pick of the Sounders to keep a clean sheet, a bet with 2.40 odds.
Quote
Why? Well, Sporting KC was a mess prior to that match. They weren't scoring goals, their manager was about to be sacked, and they were dealing with quite a few injuries. They also hadn't beaten a conference opponent in months, were winless overall on the season, and they had scored in just three of their previous 10 matches.
Seattle, on the other hand, was dominant at home and had the stingiest defense in the league at that point having allowed just seven goals through 10 matches.
They were in first place in the Western Conference, and they'd yet to concede a goal at home.
So of course, Sporting KC went into Seattle and scored twice before halftime, including a goal just four minutes into the match.
They went home 2-1 winners in a result that made little sense, winning despite being 5.00 underdogs in the match. I was frustrated, as was everyone who tailed the bet.
But why did we get it so wrong? The easy answer is, we were just an unlucky victim of the randomness of MLS.
Let's start with the goals.
Sporting KC's opening tally came from a shot with just 0.14 expected goals, or xG.
In other words, if the average player took the shot he did from the spot that he did, factoring in the angle of the shot, the difficulty of the shot, and the positioning of the defenders and goalkeepers, they would score just 14 out of 100 attempts.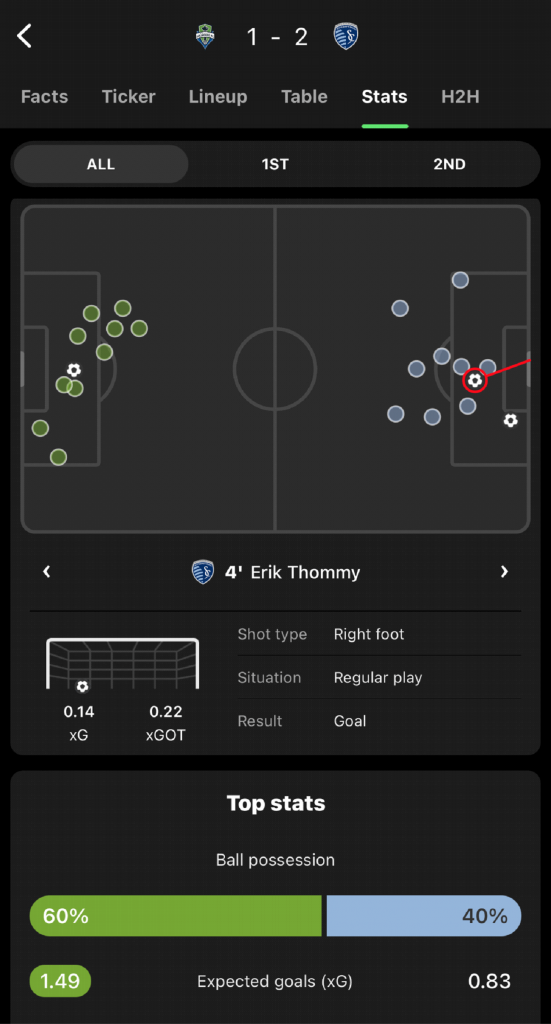 And the second goal? It had an even lower xG rating of 0.12, meaning the two goals that cost us the bet would have each gone in fewer than 15% of the time on average.
For the match, Seattle had a 1.49 xG against Sporting's 0.83 xG, meaning Seattle would have been expected to win based on the chances they got.
Frankly, the analysis was good – but that's not always enough when betting on MLS.
So why is the league so random? There are a few key factors in play, some of which are obvious and others that aren't so much.
The easiest one to see is the fact that the talent simply isn't consistent enough.
Every sport has talented players, or they wouldn't be playing professionally.
But consistently performing at a high level is difficult to do, and those who can play at the highest level on a regular basis tend to be in better leagues than MLS.
A great example is the recent Leagues Cup match between the Philadelphia Union and Inter Miami. While not an official MLS match, it featured two league sides with quite a bit of talent.
Philadelphia hadn't lost at home in 28 matches, and featured a three-time MLS Goalkeeper of the Year in Andre Blake.
Except on that night, Blake was anything but goalkeeper of the year.
He looked a shell of himself as he conceded four goals on just five shots, made all the more stunning when you consider the 0.60 expected goals (xG) combined on the four shots that went in.
One of the goals came from a long-range shot that Lionel Messi converted despite the attempt having just 0.01 xG.
There is also the way the league's salary structure is set up.
Each team is allowed three "designated players" who make the top salaries on the team, and these tend to be offensive stars.
While there are a few other roster construct tools available to teams, the talent at other positions tends to be lesser-skilled and lower paid players, or academy players still learning their way.
An often overlooked aspect of MLS is the travel involved.
Because the United States and Canada are so vast, teams in MLS endure much more travel than you'd typically see in a major European league.
Take England, for example. It's a much smaller nation connected with a vast network of train lines, making it easier for teams to get around. Plus many teams are in the same region.
This means players can often travel in the morning, play their match, and be in their own beds that night.
Recently The Stats Zone website calculated how far fans would have to travel to see their Premier League teams play for the 2023-24 season.
Unsurprisingly Newcastle United – who are situated in the far northeast of the country – led the way with almost 4,400 miles of travel, or 8,800 miles round-trip.
That's for 19 away fixtures, and is only accounting for driving – so it's not an exact measurement, but it gives you an idea.
But now let's take a look at an MLS team. In the month of September alone, Inter Miami will fly to Los Angeles and back – a round-trip of 4,684 miles. That's just for one match!
They'll fly back home to face Sporting Kansas City, before taking the relatively short trip to Atlanta – almost 1,200 miles round trip.
Oh, and then they return home to take on Toronto, a team who will fly nearly 2,500 miles to get to Miami and back home.
Think about how your legs feel after just a few hours of flying for holiday.
Now consider how their legs must feel from traveling thousands of miles a week, sometimes playing matches on the weekend and then again on Tuesday or Wednesday.
One final variance between MLS and other leagues like the Premier League is the impact of home field.
In a report a few years ago, author and economics expert Stefan Szymanski discovered that MLS teams have a significantly higher winning percentage at home than teams in the Premier League.
The final week of August featured 27 matches played. Just eight of those fixtures saw an away side take all three points, while 16 of them were won by the home side.
Conversely, the Premier League has seen 15 clubs go on the road and claim victory in the first 39 matches of the season, with only 17 of the matches seeing the home team win.
While it's a small sample size, it goes to show that – as Szymanski deduced – home field matters quite a bit more when parity is in play.
That's exactly what MLS wants and aims to achieve with their salary rules, and it's proven successful.
That said, it doesn't mean you should always go with the home side.
An example is August 20 of this season, when MLS staged nine matches in one day following a long break for Leagues Cup.
Many of these teams had a decent amount of time off, and nearly every home side was favored to win.
But those who faded the home teams did quite well, as five of the nine road teams came away victorious.
With the impact of travel negated due to many of these sides having been eliminated from Leagues Cup over a week before, it leveled things quite a bit.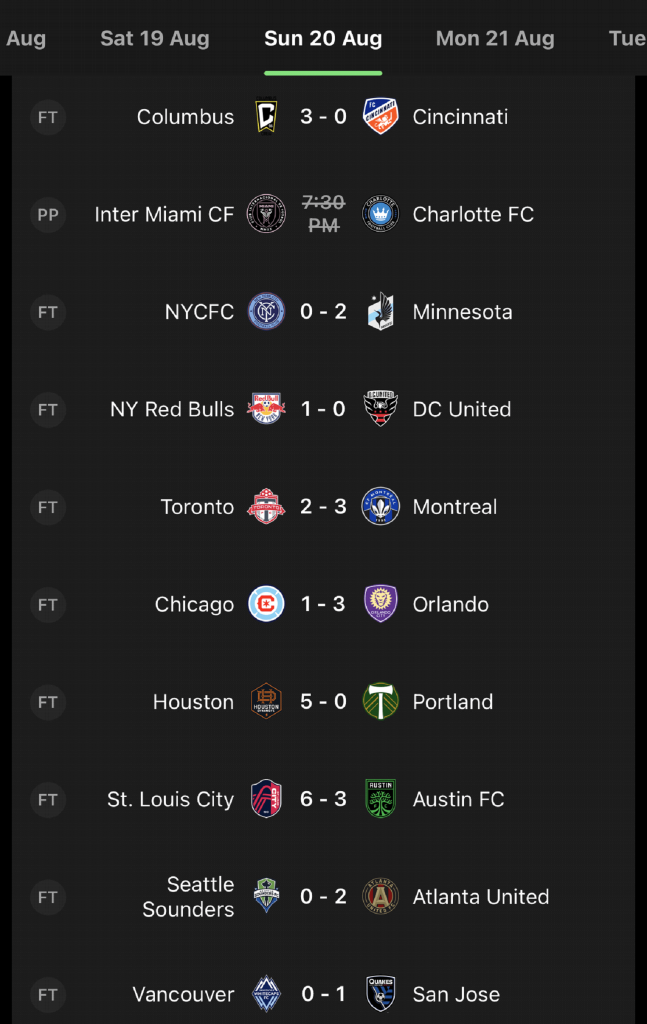 Orlando took home a 3.20 payday for bettors on bet365, as did Minnesota (4.33 odds) and Montreal (2.87 odds).
Had you bet blindly on the away sides – which I would never recommend, mind you – it would have been a winning investment.
These are just a few examples of how unpredictable the league is, especially when compared to the Premier League or Bundesliga.
Don't get me wrong, the randomness and unpredictability provide exceptional entertainment at times.
But that's not what betting is about; it's about being right and being profitable.
And that's why many bettors, myself included, prefer to place wagers on the big European leagues rather than trying to navigate the craziness that is Major League Soccer.
MLS Betting Tips
Does that mean betting on Major League Soccer is a fruitless endeavour? Not at all. With a bit of luck and a lot of knowledge, there are ways to get a handle on betting the league no matter how random or unpredictable it may feel.
Here are a few pieces of advice that can help give you that edge.
And here are more soccer betting essentials for all leagues across the board.
Form Can Be Fraudulent
Perhaps more than any other major domestic soccer league, form in MLS can often be misleading.
Look back at our Seattle vs Sporting Kansas City match as an example. The randomness of the league can cause a team's stellar form to collapse in an instant, just as another team's struggles can vanish with one good match.
Prior to their win in Seattle, Sporting KC hadn't won a single match in their first 10, and had only drawn three times.
The win spearheaded a stretch where they won five of the next eight, losing just once. And that was followed by a run of seven matches where they won just once.
On the other hand, Seattle's loss ended an unbeaten start at home to the season. It was the first of three they would lose in a four-match span, and their home fans have seen just two wins in the following nine fixtures.
The point is, form can be fleeting in MLS. While it's always important to keep it in mind, it's not something I'd ever rely on. The matchups of talent and tactics are more important.
Pay Attention to a Team's Schedule
As we discussed earlier, the impact on travel in this league is brutal at times. Let's look at Seattle, given their position on the upper West Coast of the United States, as an example.
During the month of June, Seattle played the following matches:
San Jose
Portland
At Charlotte
At Los Angeles
Orlando City
There were just three days between the first two matches, after which they flew all the way across the continent.
Then they had 10 days off without a match, before flying down to Los Angeles, and then flying back home for another match just three days later.
It should come as little shock that they failed to win a single one of these matches.
It's difficult to get any kind of consistency when you're flying thousands of miles and crossing multiple time zones with little time to overcome jet lag, and then going more than a week without playing.
I try to avoid betting on teams that have had a lot of travel in a short amount of time, especially if they're not playing well or are dealing with injuries.
I also look to fade them in the second half of matches, when their legs tend to fade from fatigue.
Embrace the Randomness: Don't Be Afraid to Fade the Favourite
The one great thing about betting on MLS is that the randomness can lead to huge payouts – if you can play the correct lines and find the right value.
Quote
With the public often betting heavily on the favourites in the league, the draw and underdog lines can put solid money in your pocket when they come through.
The last MLS weekend saw the draw hit in Vancouver vs New York City FC for a 3.70 win, while Orlando went to Cincinnati and pulled off the win at 4.50 odds.
Nashville and Charlotte played to a draw that was priced at 3.50, and those who backed the 3.45 line for the draw between Dallas and Atlanta profited handsomely.
While I wouldn't recommend blindly betting on draws and underdogs to come through, I've seen plenty of weekends where betting the double chance against the favored side has pulled in plenty of profit.
I'd also suggest looking heavily at matches where the favourite is getting odds of 1.90 or less.
This past matchday, 11 different teams went off as favourites of 1.90 or better – and only four of those teams came away with a win.
Two of the other seven lost outright, while the other five drew their matches.
If you can find value in the chaos and use the league's volatility to your advantage, you can come away with profit on a substantial scale.
No Team Stays Hot All Season
If there's anything I've learned about MLS, it's that even the good teams are going to go through bad spells.
Take Saint Louis City, the newest team in the league, as an example.
They rolled out of the gates with a five-match win streak, something that had never been seen in league history.
They were racking up goals for a large part of the early season.
But when they've slipped, they've slipped bad.
They lost two in a row after the hot start, then later lost three straight and had another stretch where they lost three of four with a draw.
Right now, they're in a spell where they've lost two of three, and – going back to an earlier point – are in the midst of a three-match road trip.
They'll play at home just three times in their final seven matches, and will log quite a few miles as they travel to Los Angeles, then Houston, and later to Vancouver.
With matches at Houston, at home to LAFC, and then at Minnesota United all within eight days, they're a prime example of combining the factors we've discussed.
It boils down to a team with inconsistent form that will see plenty of travel.
I'd strongly consider fading them in a few of these matches where they're making long trips and playing on short rest.
The Lionel Messi factor
We've never seen anything like what Inter Miami and Lionel Messi are doing to the league right now.
As it stands, they're in good position to reach the playoffs despite being one of the worst teams in the league for much of the regular season.
When Messi joined the team, Inter Miami were priced at 101.00 to win MLS Cup. Right now at Betano, an Inter Miami title would pay out at just 8.00 odds.
That's despite them still being eight points adrift of the Eastern Conference's final playoff spot in early September.
While Messi took the Leagues Cup by storm, even he's proven a bit mortal over his first few matches in league play.
That said, Inter Miami have won both of their away matches and drawn their one home fixture, despite him scoring just one goal in that span.
How Inter Miami navigates the final months of the season will be a very interesting case study.
While they may play "away matches" in opponents' stadiums, they're more like neutral site matches due to the sheer number of fans coming out donning the pink and black Messi shirts.
And while they've brought in exceptional talent in Messi, Jordi Alba, and Sergio Busquets, it's worth remembering these men are all in their mid to late 30s.
Will the travel and grind take its toll as the season progresses?
As a bettor, these are questions to ask yourself as you look at Inter Miami's lines. The hype and attention surrounding them has led to some skewed betting lines, especially in terms of Inter Miami player props and their money line.
If you can find the right markets to attack and the right times to fade there could be opportunities available to make real profit.
Then again, maybe Messi's brilliance is the key to beating the unpredictability this league has so often showcased.
Even down to 8.00 odds to win, they might be the best priced option on the market.
Is MLS Betting Worth It?
Personally, I find betting on MLS to be quite the mixed bag. In usual circumstances, I don't like betting on the league, nor do I find it the right option to utilize my resources.
But as we discussed earlier, there are spots where I like to take advantage of a betting market that doesn't always react the way it should.
Midweek matches with travel can often open up opportunities to fade favourites and exploit lines that aren't properly priced.
The same goes for matches where a key player is suspended or injured, especially if they're on the road.
I don't like betting on the league when teams have had a full week between matches, or when it's a rivalry match.
Rivalries in MLS tend to bring out the best and worst in players, and it's difficult to tell which you'll get in a given match.
That said, if you're able to find a sportsbook that offers MLS bookings, this could be a solid spot to target.
It's rare, unfortunately, to see the market on offer at any of the major Canadian sportsbooks, but it's always something to check for quickly on the day of the match.
One could also argue that someone who lives and breathes MLS may find a bit more success. While I've yet to see this proven, there's something to be said for knowing the ins and outs of every team, every manager, and every player.
I've always been more of a casual observer of the league, and I seem to have similar success to people I know who cover it on a daily basis.
But perhaps being a hardcore fan of the league, or even of just a team, can give you a bit more insight and allow someone to spot a line that holds value that bettors like myself could miss.
In the end, only you can answer the question of whether you find it worth it or not to bet on Major League Soccer.
There is no correct answer, as it comes down to the individual player.
But the great thing about sports betting is that the answer isn't a matter of opinion, it's a matter of whether you're able to make money or not. If you can make consistent profit betting on the league, then it's absolutely worth it!
FAQs
Can MLS become a top league?
Probably not. While there's definitely an allure for some players given the high quality of living and the sponsorship money they could make, European leagues will always have an advantage with better rosters and Champions League football.
Do MLS games end in a draw?
Regular season matches can end in a draw, but playoff matches cannot. MLS has moved to a new playoff format this season with teams playing a best-of-3 series in the early round, and then a one-match playoff in later rounds. Those matches will play an extra 30 minutes if tied, and penalties if still level after that.
Is MLS overtime sudden death?
No, there is no Golden Goal rule in MLS playoff matches. Overtime periods consist of two 15-minute halves, with a winner being decided at the end of the 30 minutes. If tied, the match goes to penalties.