Maple Madness: Most Canadian Things You Can Do at Wimbledon 2023
Wimbledon 2023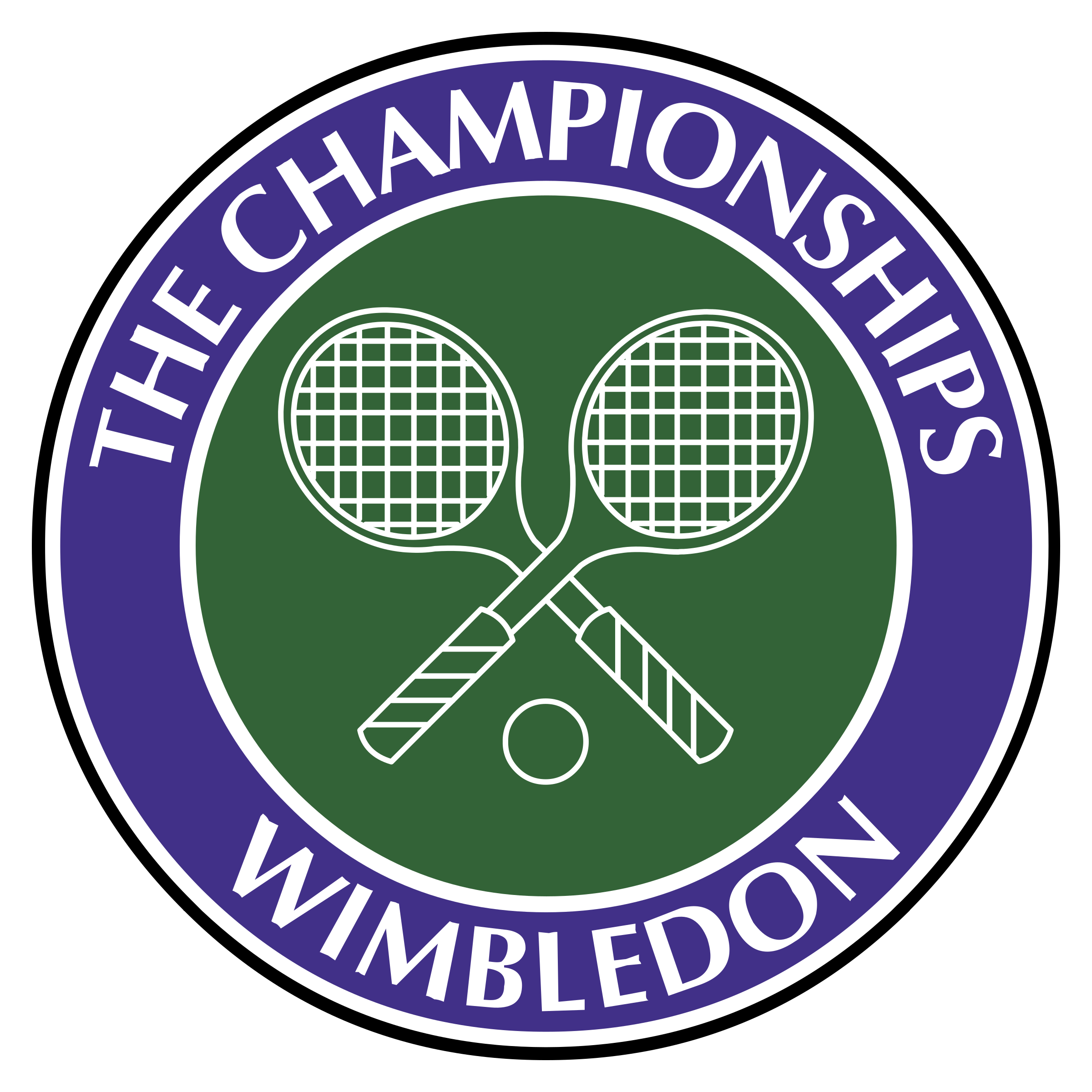 Step into the rich tapestry of tennis history and immerse yourself in the world's oldest and most prestigious tennis tournament – Wimbledon! Here's your exclusive guide to the captivating journey of this iconic sporting event.
From Croquet to Center Court: The Birth of Wimbledon
Picture a quaint croquet club on Worple Road, Wimbledon. As the popularity of croquet waned, a new sport emerged, capturing the hearts of locals – Lawn Tennis! The All England Croquet and Lawn Tennis Club noticed this wave of excitement and, in a stroke of brilliance, decided to introduce a tournament.
In 1877, the first male-only tournament was born, laying the foundation for what would become the world's foremost grand slam event. And so, Wimbledon stepped into the spotlight, forever etching its name in tennis history.
A Grass-Court Tradition Unlike Any Other
Wimbledon stands as one of the revered "Grand Slam" tournaments, alongside the Australian Open, the French Open, and the US Open. But what sets Wimbledon apart? It proudly holds the title of the only major tournament still played on grass, honouring tennis' traditional roots.
What's more, while the other Grand Slam events adhere to a night-time curfew, Wimbledon allows matches to unfold beneath the floodlights all up until 11.00 pm.
Innovations and Unforgettable Memories
Wimbledon thrives on progress while cherishing its glorious heritage. In 2009, the iconic Centre Court underwent a magnificent transformation, receiving a retractable roof to defy rain and ensure uninterrupted play.
No. 1 Court followed suit in 2019, unveiling a range of enhancements, from cushioned seating for spectator comfort to cutting-edge technology capturing every exhilarating moment.
A Regal Beginning: Wimbledon 2023 and the Reign of King Charles III
The forthcoming 2023 Wimbledon Championships promises to be a historic chapter in the tournament's remarkable story. Embarking on its 136th staging, this edition will unfold from July 3rd to July 16th.
Notably, it will mark the first event under the reign of King Charles III, following the passing of the esteemed former patron, Queen Elizabeth II, on September 8, 2022.
The Where, When, Who, and How
With thrilling matches spread over 14 action-packed days, this year's tournament promises to be bigger and better than ever before. And guess what? For the second year running, they're adding some extra spice by including play on the Middle Sunday.
Just like last year, get ready for the excitement as the fourth round singles matches unfold over two intense days. But that's not all – in a surprising twist, the Gentlemen's and Ladies' singles matches will be mixed up all the way through the quarter-finals.
When it comes to the Mixed Doubles competition, it will feature a 32-draw lineup, with the highly anticipated final set to take place on Thursday.
And there's more excitement in store as the Gentlemen's Doubles format switches to best of three sets, adding an extra layer of intensity and unpredictability to the matches.
Now, let's talk about timings so that Canadians can stay on top of the action! Matches on all the outside courts will kick off at 11 am local time. If you're following the games from Canada, be sure to adjust the time difference accordingly:
For those who don't have the TSN perks, you can always turn to VPN and catch some direct streams that way.
In fact, you can even make use of free VPN trials if you feel this is the only time you'll be needing a VPN!
Canadians' Relationship with the Competition
Did you know that tennis found its way to Canadian soil soon after captivating hearts in England? The passion for this incredible sport spread like wildfire, with J.F. Helmuth leading the way by forming a club in Toronto, which is believed to be the precursor to the iconic Toronto Lawn Tennis Club established in 1875. The tennis scene in Canada bloomed, marking the beginning of an exciting journey.
The first-ever Canadian tournament took place at the prestigious Montreal Cricket Club in 1878, followed by an exhilarating indoor tournament in Ottawa in 1881. The 1880s witnessed the formation of numerous clubs across the country, from Winnipeg and London to Ottawa, Niagara, Kingston, and beyond.
Tennis fever gripped Fredericton, Saint John, Halifax, Victoria, Vancouver, Regina, Lethbridge, and Edmonton, as enthusiasts from coast to coast gathered to showcase their skills. The Canadian Lawn Tennis Association was formed in 1890, paving the way for the inaugural Canadian championships in Toronto.
Fast forward to today, Tennis Canada continues its unwavering dedication to advancing tennis in the Great White North. As one of the largest and oldest national sport associations in the country, Tennis Canada leaves no stone unturned in stimulating participation and excellence in tennis at all levels. Whether you're a budding talent or a seasoned player, Tennis Canada's programs and events cater to all ages and abilities, including those with disabilities.
With a seat at the table of the ITF, Tennis Canada proudly organizes top-tier events on both the ATP Tour and the WTA Tour, showcasing the best of Canadian tennis talent on the international stage.
Recreational tennis has captured the hearts of countless Canadians, with more and more people embracing the game. According to Tennis Canada, 4.5 million Canadians played tennis at least four times in 2018. How exciting is that?
Now let's look back at some heartwarming situations that show just how much Canadians enjoy watching Wimbledon!
Top Contenders at Wimbledon 2023
To no one's surprise, Novak Djokovic is once again the absolute favourite to raise the trophy when it comes to Men's singles. Carlos Alcaraz and Daniil Medvedev are sure to give him a run for his money, though!
Over on the Women's singles part of the table, Iga Swiatek and Elena Rybakina are virtually tied in their roles as favourites.
Who's Representing Canada?
During this year's tournament, Canadians can look forward to watching three of their top tennis players compete for the title.
Here's a bit about Felix Auger-Aliassime, Denis Shapovalov, and Carol Zhao!
The Beloved Wimbledon Traditions to Enjoy
While you're cheering for your favourite athletes, there are plenty of uniquely Wimbledon traditions to experience.
For example, did you know that all competitors and royal patronage are required to follow an all-white dress code?
This age-old custom, dating back to the late 1800s, not only adds a touch of sophistication to the proceedings but also provides practical benefits. The all-white outfits minimize visible sweat marks and offer respite from the radiant sun, allowing players to shine on the hallowed lawns of Wimbledon.
Now, this doesn't apply to common folk like us (or these celebrities that chose their own fashionable attire for the event) — but there's at least one we can be a part of, and it's yummy!
Strawberries and Cream Delight
Picture this: the vibrant green grass, the players in their pristine whites, and the tantalizing aroma of fresh strawberries wafting through the air. Wimbledon's culinary tradition of strawberries and cream has become legendary. Originating from the Victorian era, this delightful treat emerged as a fashionable snack enjoyed by the royals during matches.
Served with clotted cream, these luscious strawberries, hand-picked the day before or even on the same morning, offer a burst of flavour that perfectly complements the thrilling tennis action. Each year, a staggering amount of 28,000 kilograms of strawberries and 10,000 liters of cream are consumed, creating an unforgettable gastronomic experience for fans at Wimbledon.
The Pristine Grass Courts of Wimbledon
At Wimbledon, the lush green grass courts take center stage, captivating tennis enthusiasts worldwide. These meticulously maintained championship courts, composed of 100 percent perennial ryegrass, undergo careful preparation starting in September to ensure they reach their prime condition by June.
The grass is precisely trimmed to a height of 8 millimeters for each match, providing the perfect surface for players to showcase their skills and engage in thrilling battles.
A Royal Affair and VIP Extravaganza
Wimbledon is not just a sporting event; it's a regal affair. For over a century, the tournament has welcomed the presence of royalty, with the Royal Box providing a coveted vantage point for the distinguished guests. As the Royal Family graces Wimbledon, their presence adds an air of prestige and excitement to the proceedings.
The Royal Box, offering 74 seats, also hosts esteemed heads of government and VIP guests of the All England Lawn Tennis Club, creating an atmosphere of grandeur and exclusivity. It's a testament to the tournament's esteemed reputation and its enduring appeal to distinguished personalities from around the world.
Speaking of VIP, celebrities like Harry Styles and Canada's own Drake are huge fans of the tennis tournament as well!
From Canada to London
If you're planning a last-minute trip to London, be it for the tournament, several games, or just the final, you have a couple of different options.
The first (and least stressful!) is getting a full package that includes tickets, accommodation, and even a dinner with a special tennis guest!
However, if you prefer saving some money and planning the trip yourself, check out Expedia and similar websites to find something in your price-range.
Now, once you get to London one way or the other, you'll want to know exactly where to go in order to reach your final destination: Wimbledon! To help you out, here's a full guide of public transport options you can use depending on where you're staying.
Queueing for Tickets at Wimbledon
So, you're in London, you've got the hang of public transport and you've arrived at Wimbledon. It's now time for one of the ages-old tradition: queueing for tickets!
Here's everything you need to know.
Ticket Types
There are two types of tickets to choose from:
Show Court Tickets: You get exclusive access to Centre Court (excluding the last four days), No.1 Court, and No.2 Court. 500 tickets are available each day.
Ground Pass Tickets: You can explore all courts, including No.3 Court, Court 12, and Court 18, as well as The Hill, where you can enjoy live screenings of Centre Court and No.1 Court action.
Ground Passes are priced at £27 and get even cheaper after day nine of The Championships.
Ticket availability depends on the number of people queuing on a given day. While there's no guarantee they'll be available, you can still catch the queue, hold on tight, and hope for the best!
And now, onto the queueing rules!