Written By:
Rory Breasail
About Author
Rory has been writing about basketball for the last decade plus for outlets including Covers.com, The TwinSpires Edge, and NBA Math. His focus over the three last three years has been as a professional handicapper and sports betting analyst covering the NBA, WNBA, and international basketball competitions.
Fact Checked By:
Jelena Kabić
About Author
Jelena Kabic is a sports betting writer that focusses on responsible gambling. A psychologist by vocation, Jelena volunteered in a rehab facility, where she worked with gambling addicts. She now reviews all our content to ensure it discusses betting in a socially responsible way.
How to Bet on the WNBA 
Betting on WNBA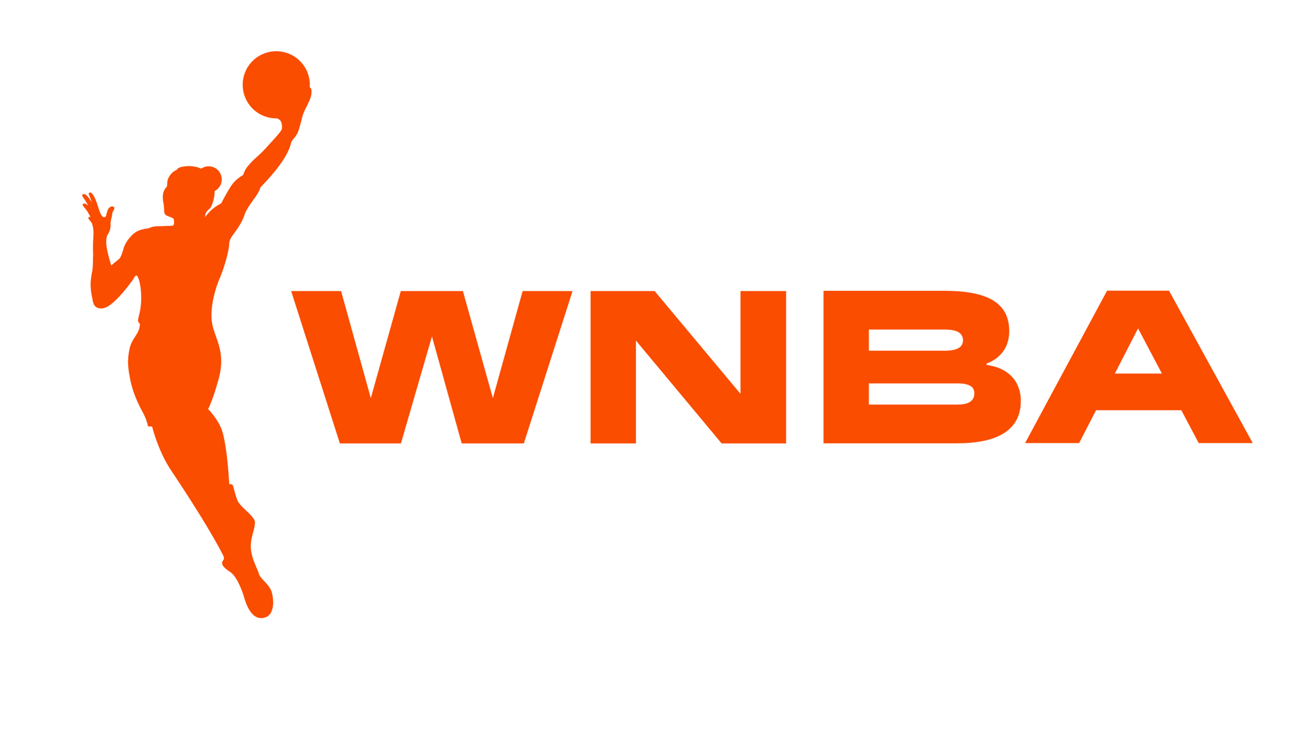 For all you basketball betting fans, the fun need not stop when the NBA season comes to a close. The WNBA season begins almost precisely as the NBA's ends, and it is an increasingly fertile ground for sports betting.
While more niche than the NBA, this guide will take you through the rapidly changing world of WNBA betting.
This guide will help you identify the best WNBA betting sites, the most profitable types of bets, and the primary differences between betting on the NBA and the WNBA. Let's dive in.
If you're only now diving into the world of women's basketball and want to know more about the basics of WNBA and WNCAA, our dedicated guide might be a better starting point.
Where Can You Bet on the WNBA in Canada?
The WNBA betting landscape is still relatively new, and as such is subject to significant changes from season to season. Different sportsbooks will regularly offer new types of bets or change their rates.
Some of the primary sportsbooks that offer WNBA betting in Canada are bet365, Bet99, Betano, FanDuel, Betway, and Sports Interaction.
For my money, you're best off in most cases going with bet365, Bet99, or Betano.
Bet365 is my personal favourite and the one I recommend to beginner WNBA bettors.
For one thing, bet365 consistently provides some of the earliest lines, which then allows you to have a baseline to compare with other offerings.
Bet365 also provides many of the most favorable player prop odds for bettors.
Bet99 meanwhile has an enormous number of options including same-game parlays.
Betano offers a wide variety of bets while charging the user less to make a standard bet than most competitors.
For example, an even odds bet for the NBA would be -110 to -110, while in the WNBA the standard is -115 to -115.
Betano often hews closer to the NBA standard -110 price, a nice bonus for bettors.
The Format of the WNBA
For the unfamiliar, the WNBA is the women's counterpart to the NBA.
In many ways, the WNBA is structurally similar to the NBA but on a smaller scale. It's a 12-team league in which eight teams make the playoffs.
In 2023 the WNBA played 40 regular season games running from May to September. The WNBA playoffs begin in September and the WNBA Finals at the beginning of October.
As the league's popularity continues to grow, the number of regular season games has been steadily increasing and there is frequent talk of league expansion.
For the second year in a row, the first round of the playoffs is a best-of-three format, while the semifinals and finals are best-of-five series.
Games are played to the FIBA standard of 40 minutes rather than the NBA's 48-minute games, but still in four 10-minute quarters rather than two halves.
Unlike the NBA, the FIBA World Cup and the Summer Olympics interrupt the WNBA season. In those years the WNBA sees schedule changes in the form of a month long pause or a shortened regular season schedule.
Finally, the WNBA introduced an in-season tournament, the WNBA Commissioners Cup, in 2021.
Each team counts 10 designated regular season games towards cup standings, with the team with the best records from both conferences playing in a Cup Final with monetary rewards on the line for players on both teams.
What Types of Bets Can You Find for the WNBA?
The variety of WNBA bets available across sportsbooks has exploded in recent years.
Nearly all the standard bet types including point spreads, moneylines, totals, live bets, prop bets, parlays, and futures are now widely available.
However, player props are still not universally available. And while becoming more common same game parlays are also still not always offered.
Furthermore, the types of futures and prop bets offered are less sophisticated than those available for the NBA.
For example, while props for points, rebounds, and assists are widely available, turnovers, steals, and blocks are not.
Which are the Best Bets for the WNBA?
Without question one of the best value WNBA bets you can place are live bets on the point spread as well bets to win a quarter or a half.
As the WNBA betting landscape is more volatile than other sports it remains relatively unexplored and low volume. As such the calculations that sportsbooks make are not very sophisticated.
Quote
For example, while betting on the Indiana Fever to cover in the 2023 season was generally a losing prospect, they were also the best fourth quarter team in the league. That made it profitable to bet on them to narrow the gap late in games or to lay money on their 4th quarter market. While oddsmakers account for those sorts of trends in NBA betting, the odds are much less finely tuned for the WNBA. That's where you can find the best value opportunities.
Bets to Avoid for the WNBA
There is no single type of WNBA bet you should categorically avoid. However, because the margins are slimmer you need to be judicious.
Oddsmakers typically charge more for a standard bet than in the NBA because they're not as confident in the markets they're setting.
For example, an even odds NBA bet for the would be -110 to -110, while in the WNBA the standard is -115 to -115. That might not sound like much, but it adds up.
So you need to take advantage of the knowledge gap to make WNBA betting work for you to win back positive expected value.
How Does WNBA Compare to the NBA?
The WNBA and NBA are distinct in terms of betting in a few key, related ways. For one, the volume of betting in the NBA is significantly greater.
In turn, the kinds of bets offered by sportsbooks for NBA betting are far more diverse than the WNBA.
Same game parlay offerings are less robust.
Player prop bets are generally limited to combinations of points, rebounds, assists, and 3-pointers (excluding things like blocks, steals, and turnovers).
More exotic bets focused on things like free agency or trades commonplace to NBA betting markets are still not offered at all in WNBA betting.
This makes the types of bets you can place in the W more limited, but it also presents a great opportunity.
You can make more money in the WNBA than the NBA because oddsmakers put less effort and research into setting appropriate lines.
The WNBA often sees drastic line movement which is uncommon in NBA betting. It comes as a correction on the part of oddsmakers as sharp money comes in on a poorly set line.
As you become more familiar with the WNBA, it becomes easier to identify these errors in spreads, totals, or player prop lines that are value bets.
Can You Make a Profit from the WNBA?
You can make a profit from the WNBA if you're patient and smart about it. Sportsbooks don't put as much research or care into setting WNBA lines as with other more popular sports leagues.
For instance, player prop numbers to begin the W season are often copied and pasted from their previous year's averages.
It takes a little work to identify how new team contexts will influence a player's production, but it's also not rocket science.
Oddsmakers also don't account for teams' performance trends quarter to quarter, which is all readily accessible via stats.WNBA.com.
While the selection is more limited, the opportunities for the observant bettor in the WNBA are arguably much greater than in the NBA. In the NBA sportsbooks have honed line setting to a science.
When is it the Best Time to Bet on the WNBA?
The best time to bet the WNBA depends on your experience level. For the novice, the best time to bet the WNBA is the end of the regular season through the playoffs.
By that time, you will have access to a wealth of data and trends from the season to help you find plus value bets.
Oddsmakers don't weigh these trends as carefully as they do in the NBA. Diving into the data can give you a real edge, and having a larger sample size is to your benefit.
Quote
But once you have more experience betting the WNBA, the best time to place bets is the very beginning of the season. The early markets for WNBA betting from totals, to spreads, to player props, are largely anchored to the prior season. They don't give nearly enough weight to new player or matchup contexts. A player like Jewell Loyd for the Seattle Storm saw her early points props set far too low to begin this season because they were in line with her career averages.
Anyone closely observing the WNBA knew Loyd was going to score way more than that due to the departures of Breanna Stewart and Sue Bird.
Tips and Advice for Betting on the WNBA
The most important tips for betting on WNBA are summed up below:
Be mindful of travel days and road trips.
WNBA players fly commercial (with few exceptions) so travel has an even larger impact on player performance than in the NBA.
When you're surveying potential spreads, player props, or totals always be mindful of long road trips. Long travel days can have massive effects on player and team performance.
Use Twitter to monitor for injury updates.
Sportsbooks are slow to adjust following the announcement of a WNBA player injury or absence.
It's easy to stay one step ahead of them by following at least one beat reporter per WNBA team.
They'll report on injuries well ahead of the major media outlets and give you precious time to bet against the ensuing line movement. Acting on that early information can be very profitable.
Teams don't empty their benches.
Just as in the NBA, there are a lot of blowouts throughout the WNBA season. But be wary about baking in the potential for a blowout when considering player prop Under bets.
While LeBron James is liable to sit the entire fourth quarter if his team is blowing out the competition, that rarely happens in the W.
WNBA benches and rotations are smaller than the NBA meaning W coaches don't "empty the benches" the same way NBA ones do.
Quote
That means the MVP A'ja Wilson is likely to play longer even in a non-competitive game or one meaningless in the standings. That in turn means their props aren't impacted the same way a mismatch in team quality would influence an NBA game.
Keep an eye on large line movements.
Massive line movement in the NBA is usually due to an injury, but in the WNBA it's more likely to be the result of sharp money punishing a poorly set opening line.
Which is to say, because WNBA betting is less popular than the NBA, professional gamblers have a large influence on line movement.
Being aware of the teams or matchups that sportsbooks have low confidence in predicting can help you make smarter bets.
WNBA Resources
There are a few key resources I personally recommend when considering betting on the WNBA.
First is the official statistics page of the WNBA. This site is simple to use and provides a wealth of data on team and individual performances and is my first stop before I place any kind of WNBA bet.
Second is Her Hoop stats which is useful for digestible summaries of WNBA stats as well as tracking league-wide trends season over season.
In addition to those resources, you should strongly consider following Nekias Duncan (@NekiasNBA), Steve Jones Jr. (@stevejones20), and Mark Schindler (@MG_Schindler) on Twitter.
All three do incredible work analyzing the WNBA. While none of their work is sports betting focused, their analysis can provide you with insights that give you an edge when placing bets.
FAQs
Where can I watch the WNBA in Canada?
The WNBA broadcasts in Canada on Sportsnet, TSN, RDS, CBS, CBS Sports Network, and NBA TV Canada. In addition, a small number of games are shown exclusively via Amazon Prime Video. You can also subscribe to WNBA League Pass which allows you to watch all non-nationally televised games live, and all others on demand once they have concluded.
Should I bet on the WNBA or NBA?
The NBA offers more variety in bets but the margins for successful betting are slimmer. The WNBA offers fewer kinds of bets but the opportunities for you to profit are substantial.
Ultimately you should bet on whichever league you're willing to put the time into being a close observer of. The nice thing is that the WNBA season begins right as the NBA one comes to a close. With fewer teams, shorter games, and half as many games it's less of a commitment to keep up with the WNBA.
What type of bets are available for the WNBA?
Sportsbooks typically offer all standard bet types for the WNBA including point spreads, moneyline, totals, prop bets, and futures. An increasing number are offering player props, futures, and same game parlays as well.
References
Indiana Fever 4th Quarter Net Rating