Written By:
Jelena Kabić
About Author
Jelena Kabic is a sports betting writer that focusses on responsible gambling. A psychologist by vocation, Jelena volunteered in a rehab facility, where she worked with gambling addicts. She now reviews all our content to ensure it discusses betting in a socially responsible way.
Champions League Legends Revisited: Then vs. Now – Can You Recognize Them?
Champions League Legends Then vs. Now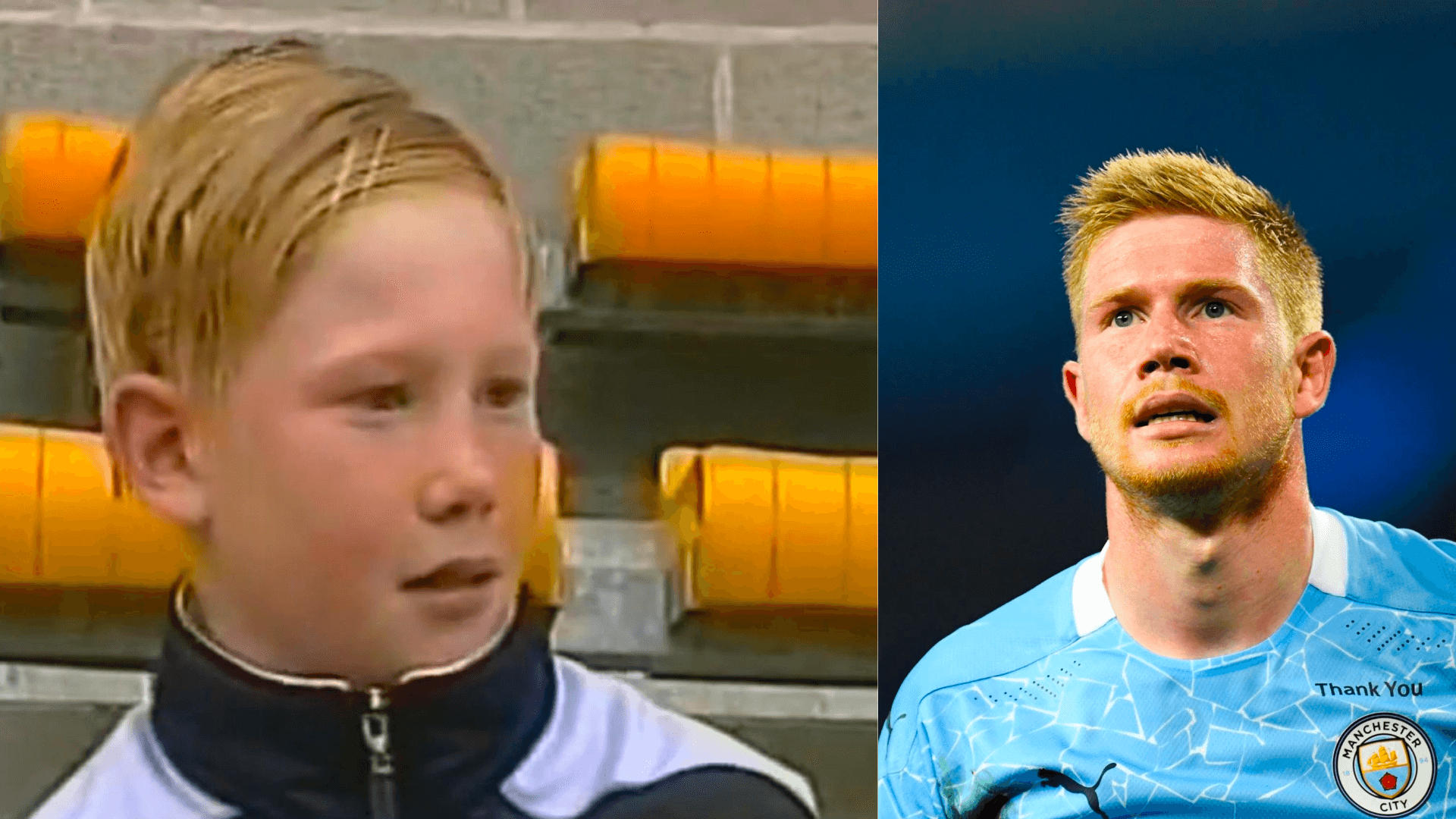 Last season's UEFA Champions League final reached some 450 million viewers worldwide, and more Canadians are joining that soccer party than ever before.
The rise of popularity for the top-flight European club competition can be credited to the growing number of Canadian soccer players in the Champions League.
Alphonso Davies of Bayern Munich, Stephen Eustáquio of FC Porto, and others may not have attained a legendary status yet, but they are getting there.
In the meantime, stars like Erling Haaland, Ederson, Bruno Fernandes, and Kevin De Bruyne command the attention of soccer fans across the Great White North.
Their stardom has made us forget one crucial thing — they were up-and-coming soccer players once.
Let's take a walk down memory lane and see if you can recognize the greatness these players achieve later in their careers.
The Players Then and Now
Without further ado, we give you a detailed overview of what the UEFA Champions League's best players used to look like and what they look like now.
Kevin De Bruyne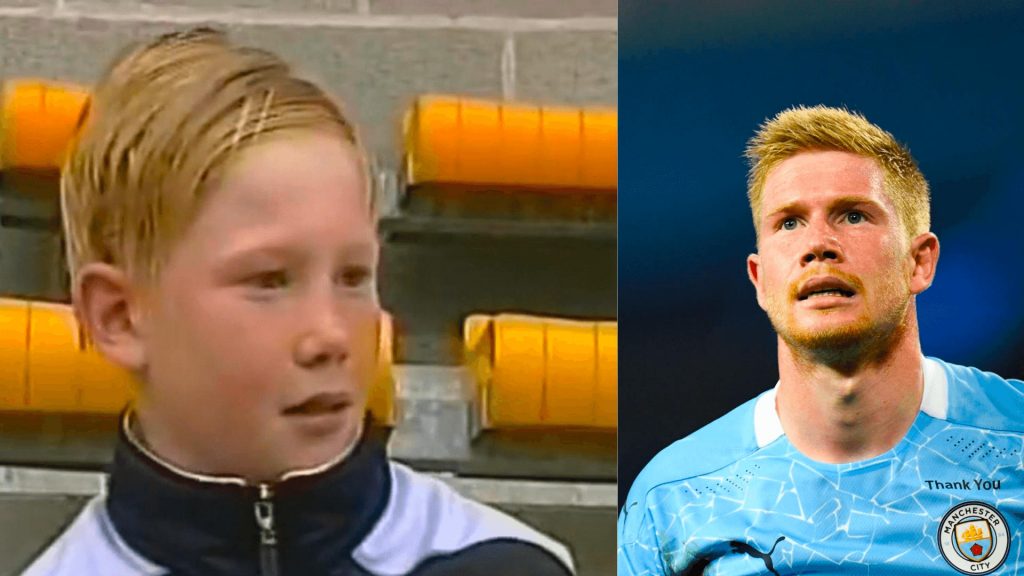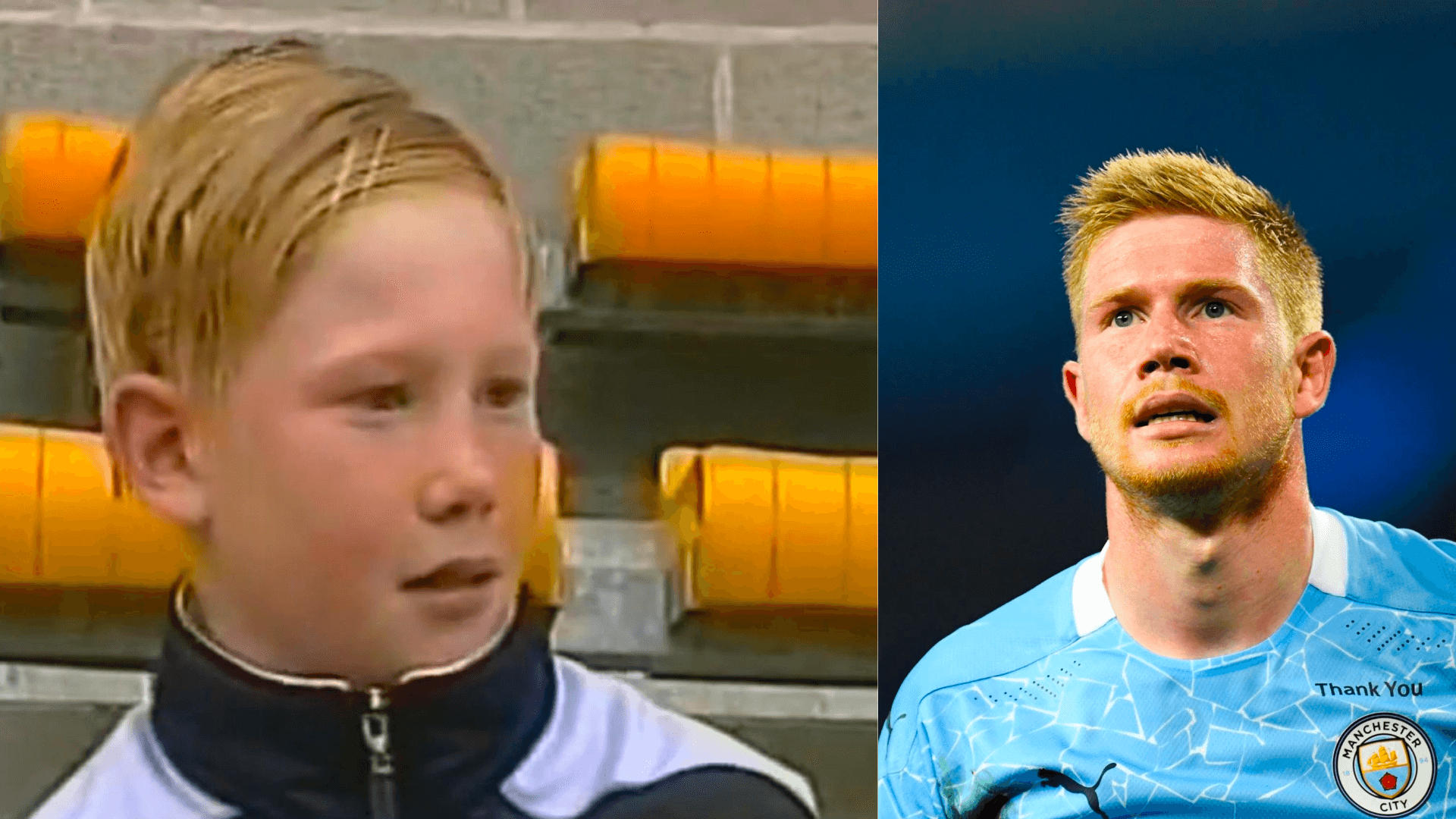 Kevin De Bruyne made his professional debut for KRC Genk in 2008 as a 17-year-old. During this stint with the VfL Wolfsburg during the 2014-15 season, he emerged onto the scene, largely thanks to his 10 goals and 21 assists that season.
The following year, he arrived at Manchester City, where he established himself as one of the best players in Europe. With 102 assists, he is only the fourth player in the Premier League to achieve the feat.
He's been a part of the UEFA Champions League Squad of the Season five times and was named the UEFA Champions League Midfielder of the Season for his efforts in the 2019/2020 campaign.
Erling Haaland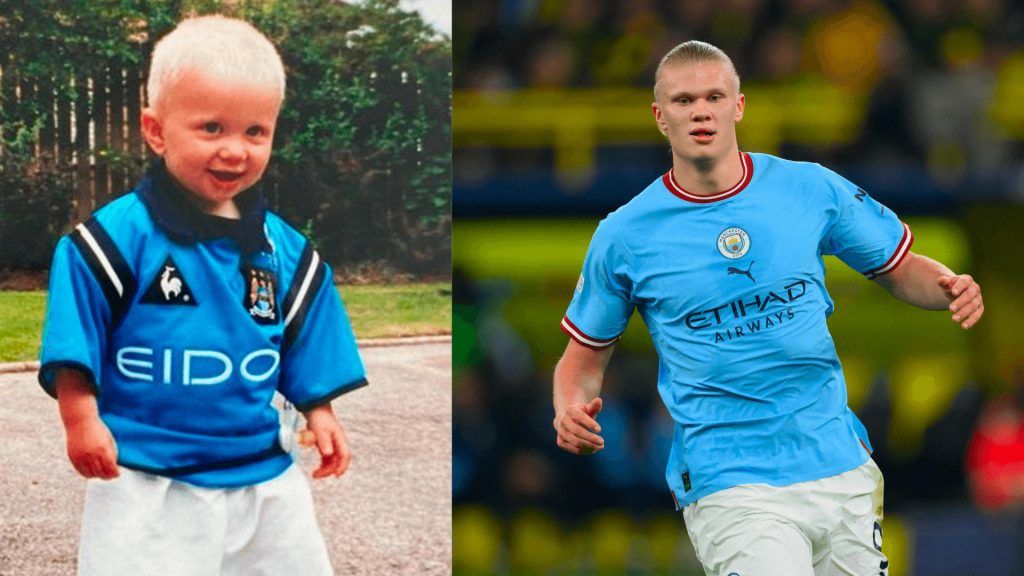 Erling Haaland has soccer and Manchester City in his veins. He is the son of a former City player, Alfie, and is currently deemed one of the world's best strikers.
He scored 86 goals in 89 games for Borussia Dortmund, and in the 2022/23 season with Manchester City, he scored 52 goals in 53 matches.
In the UEFA Champions League, he has scored 35 goals in just 30 appearances and is already the 19th top scorer of the competition in history, despite being only 23.
Ederson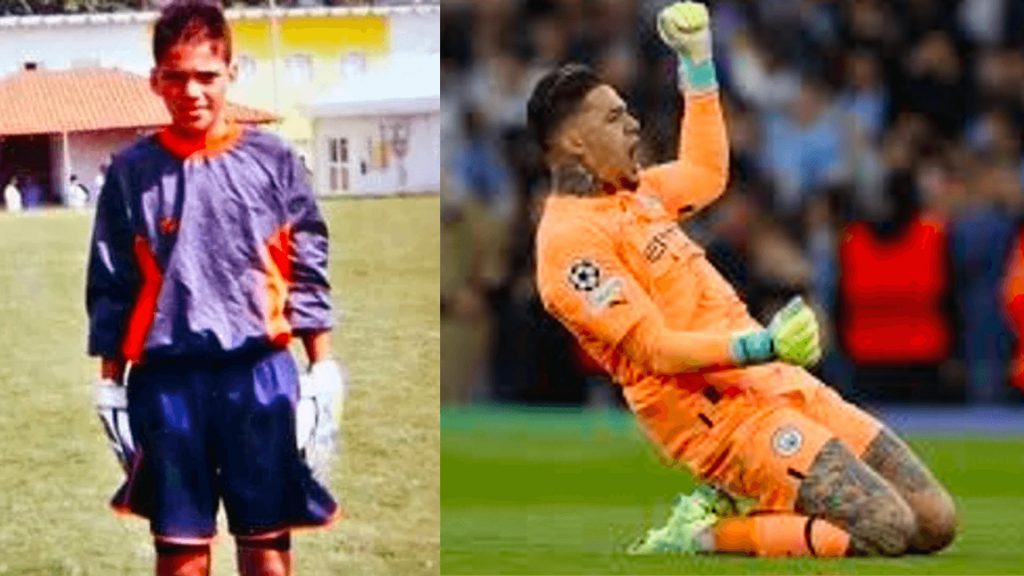 Ederson Santana de Morae, or simply Ederson, is a Brazilian goalkeeper who's been playing for Manchester City since 2017. He is known for his swift reflexes, ball distribution, and incredible drop kick.
In fact, he holds the Guinness World Record for the longest football (soccer) drop kick with an outstanding 75.35 m (247 ft 2 in).
Bernardo Silva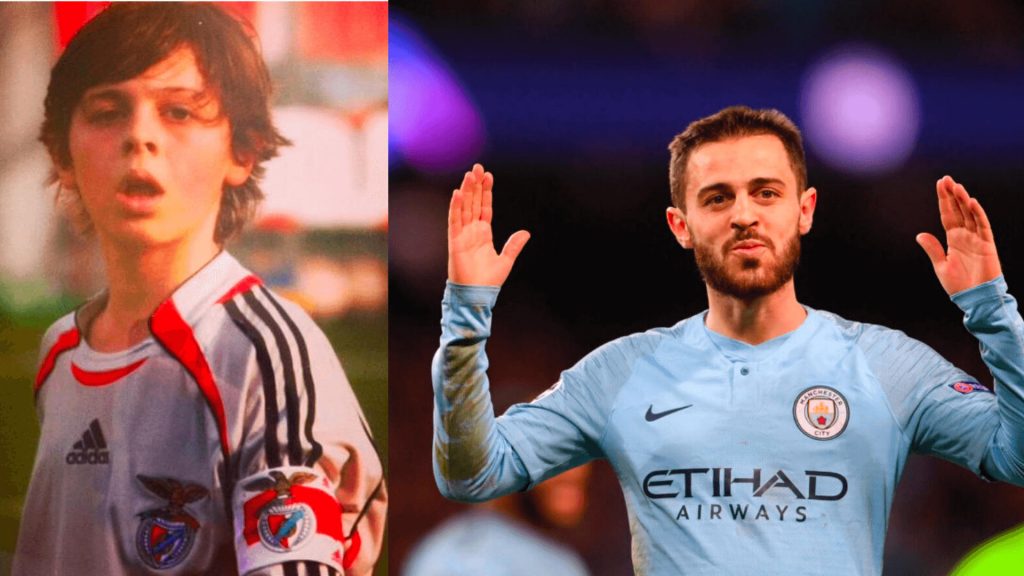 After joining Manchester City in 2017, Bernardo Silva has achieved numerous accolades.
He won three successive Etihad Player of the Season votes and, in the 2022/23 season, helped City win its third consecutive Premier League title and secure the Treble.
Phil Foden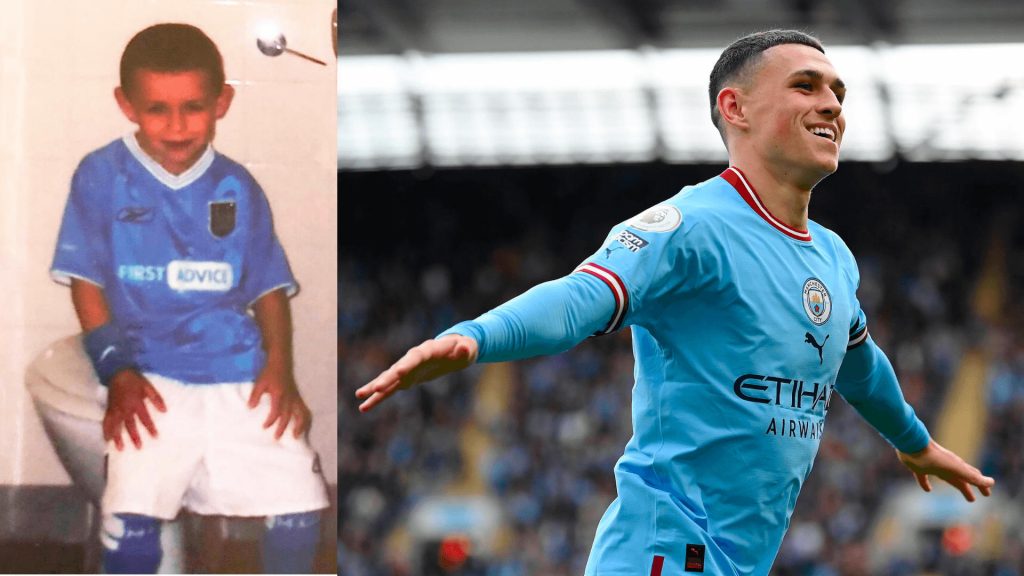 Phil Foden is one of the best young soccer players in the world. Despite being only 23, he recorded his 200th senior City appearance against Bournemouth in February 2023 and marked it with a goal and assist.
During the 2020/21 season, he was voted the PFA Young Player of the Year. Last season, he became the youngest player to reach 50 Premier League goal involvements.
Rúben Dias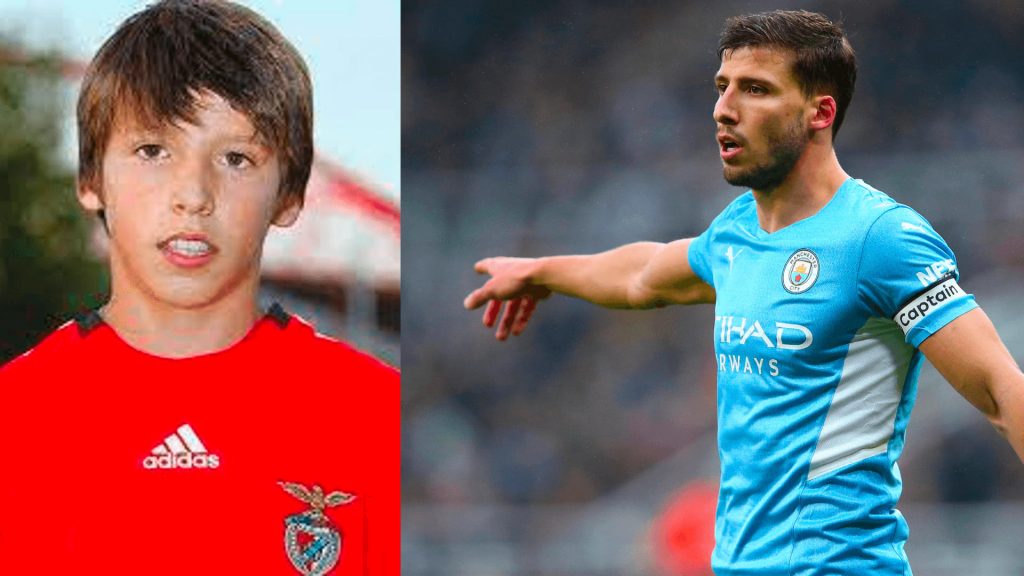 Rúben Dias joined Manchester City in 2020, and it didn't take him long to become one of the best players on the team. He won the Etihad Player of the Season award during his first year.
Last season, he was instrumental in City's 10-game unbeaten run and third consecutive title.
Bukayo Saka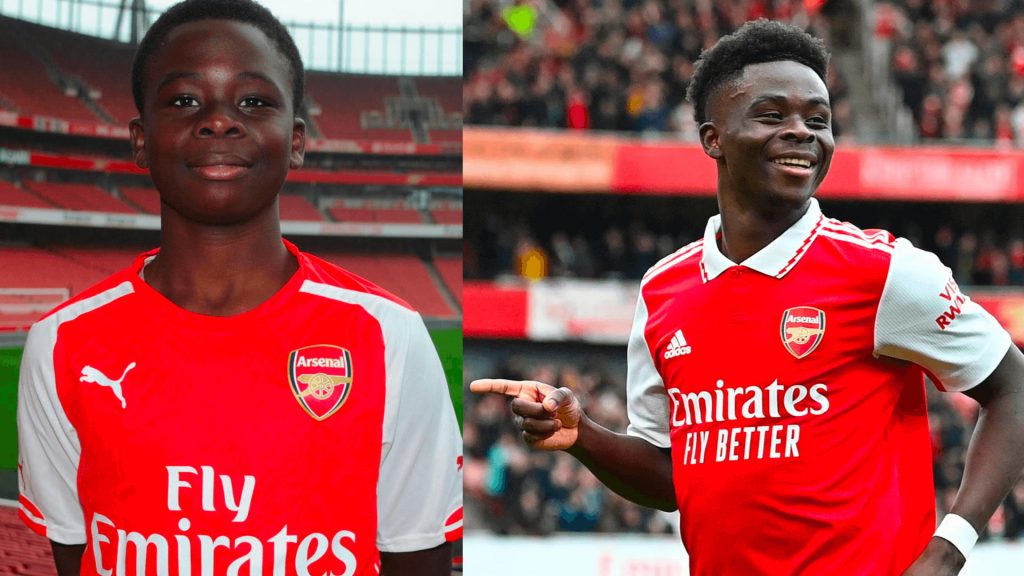 Bukayo Saka is an English right-winger playing for Arsenal F.C. He began his career at Hale End Academy when he was only eight years old and marked his first senior cap for Arsenal when he was just 17.
Bukayo Saka was named Arsenal Player of the Year in 2021 and 2022. Last season, he recorded double-digit goals and assists for Arsenal.
Bruno Fernandes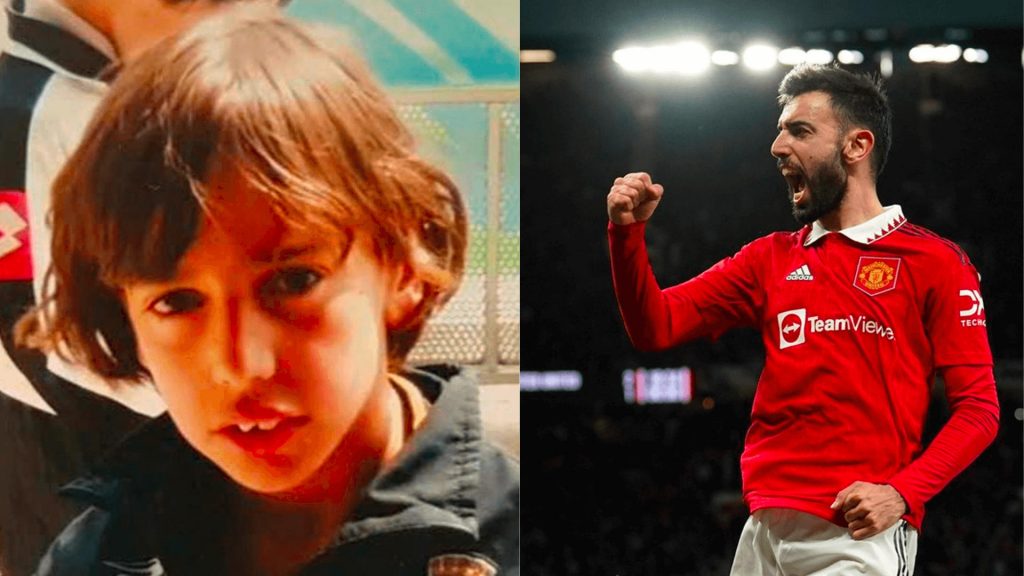 Bruno Fernandes started in Boavista before taking an unusual career path for Portuguese players by playing in Italy for Udinese, Sampdoria, and Novara.
He came to Manchester United via Sporting in 2020, scoring 12 goals and marking 8 assists in his first season with the Red Devils.
In 2021, he scored 28 goals, beating Frank Lampard's previous record for a midfielder. He lifted his first trophy with Manchester United in February 2023 as the Reds took the Carabao Cup.
Marcus Rashford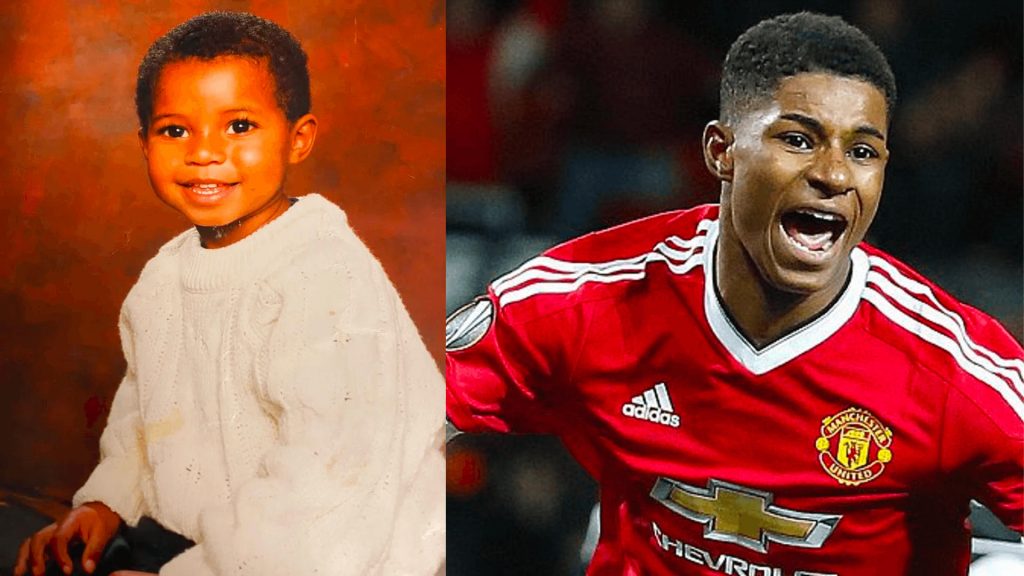 Marcus Rashford marked his first appearance on the senior team in 2016. He scored a goal in his first cap for England's national team and became the youngest player to score on his debut.
Rashford has been relatively consistent for Manchester United, scoring 21 goals in all 2020/21 season competitions. In the 2022/23 season, he scored 30 goals across all competitions, the first United player to do so since Van Persie in 2013.
Robert Lewandowski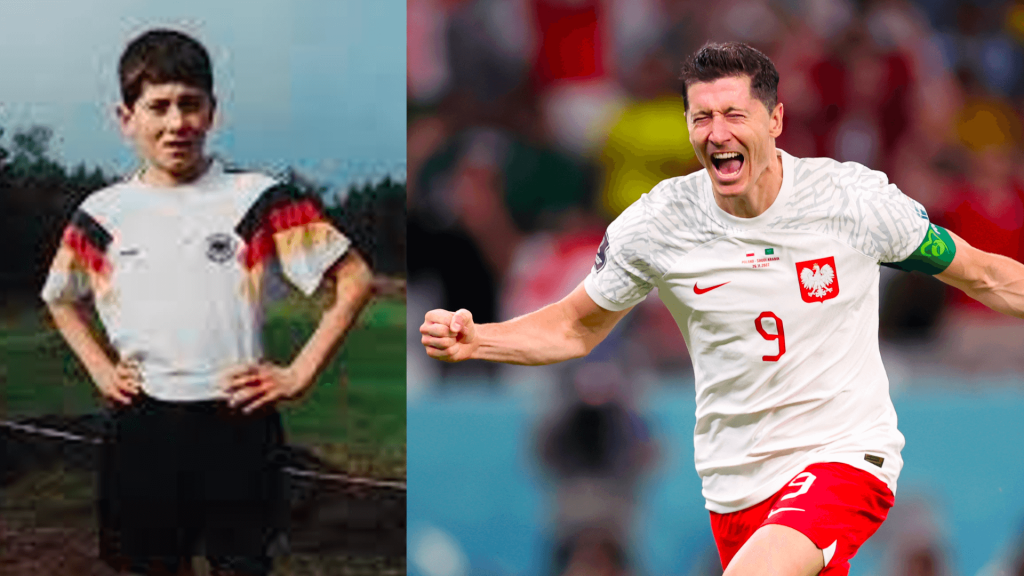 Robert Lewandowski began his professional career at Znicz Pruszków in 2006, but it wasn't until his stint with Borussia Dortmund that he established himself as one of the best players in Europe.
He won the Bundesliga with Dortmund twice, and with Bayern Munich, he won the Champions League title in 2020 and was the competition's top scorer with 15 goals. He currently plays for FC Barcelona.
Vinícius Júnior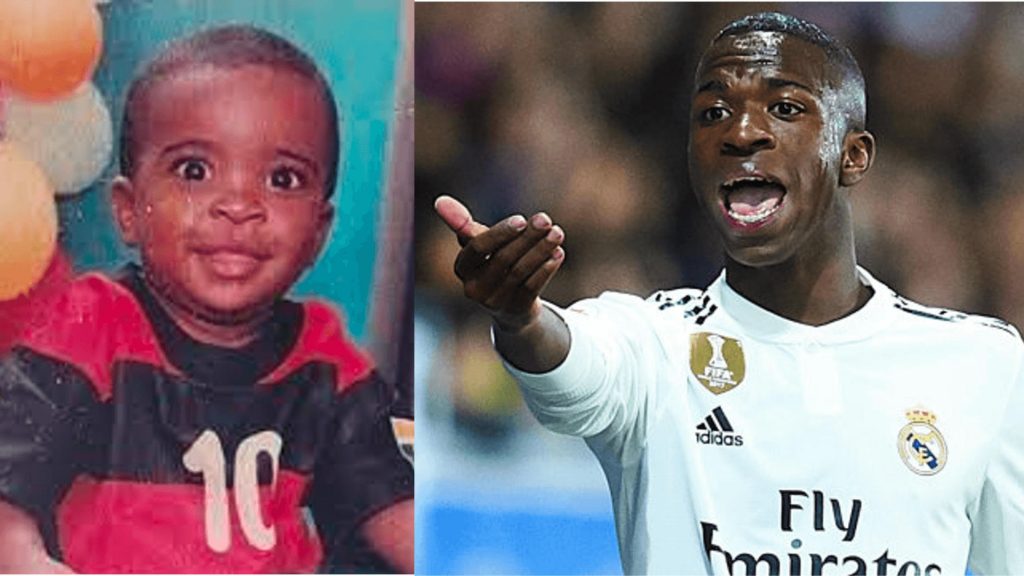 Vinícius Júnior was a protégé of the Flamengo Academy, and after a year with the first team of Flamengo, he moved to Real Madrid in 2018.
His breakthrough season with Real Madrid was the 2021/22 season, where he scored 22 goals in all competitions and was awarded the title of the UEFA Champions League Young Player of the Season.
He was also part of the 2021–22 UEFA Champions League team of the season.
Antoine Griezmann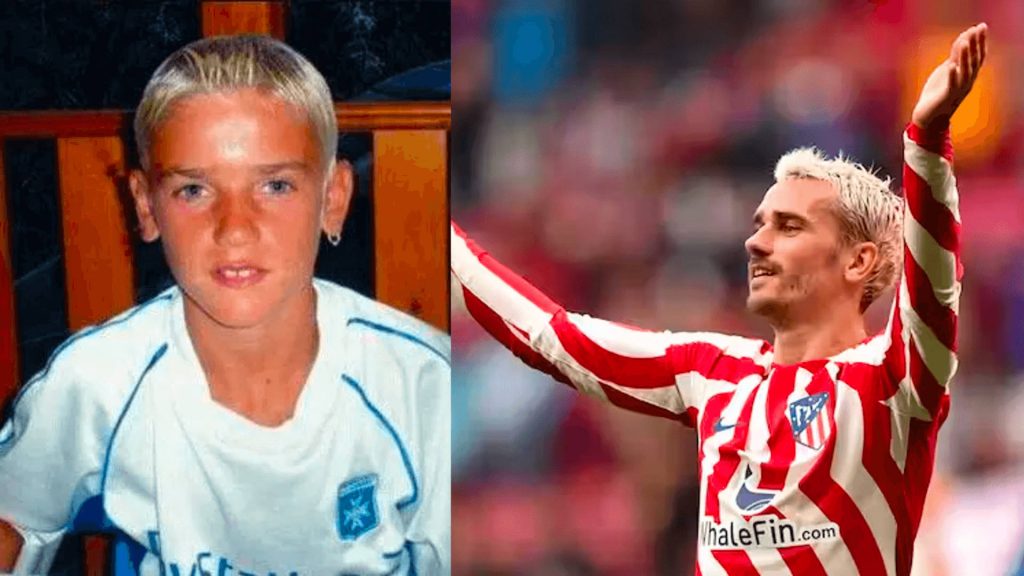 Antoine Griezmann is a French striker who plays for Atlético Madrid, which is his second stint with the team. He began his senior career in Real Sociedad and moved to Atlético Madrid in 2014 for €30 million.
That same year, he won the UEFA Europa League, the UEFA Super Cup, and the Supercopa de España and was named La Liga Best Player.
Harry Kane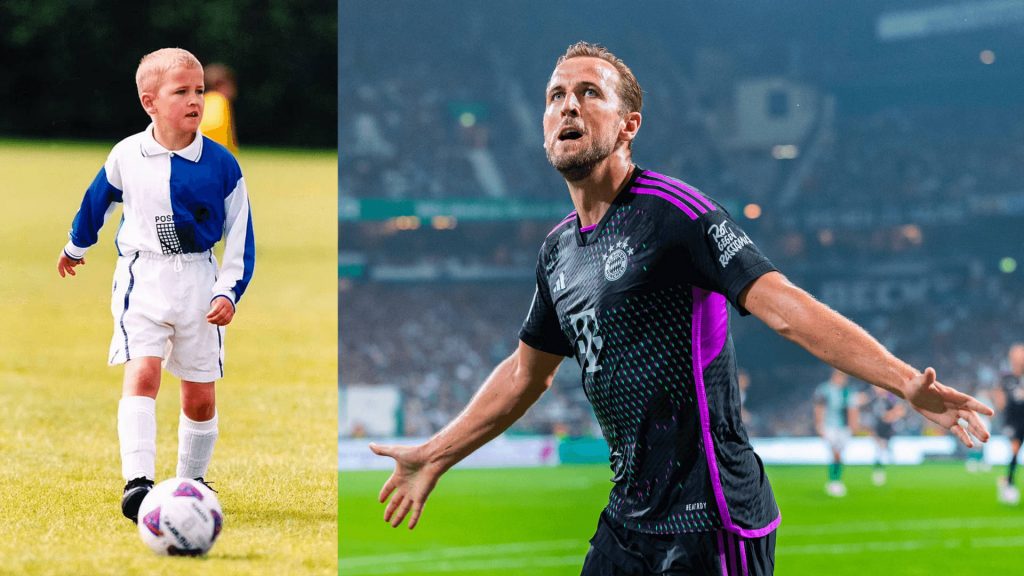 Harry Kane is an English striker who spent 20 years with Tottenham, becoming the team's record goalscorer with 280 goals in all games. With 213 goals in the Premier League, Kane is only second to Alan Shearer in that regard.
In 2023, Kane moved to FC Bayern and scored three goals in his first three Bundesliga appearances, justifying the +400 odds in most Canadian soccer betting sites for the Top Goalscorer of the competition.
Thomas Müller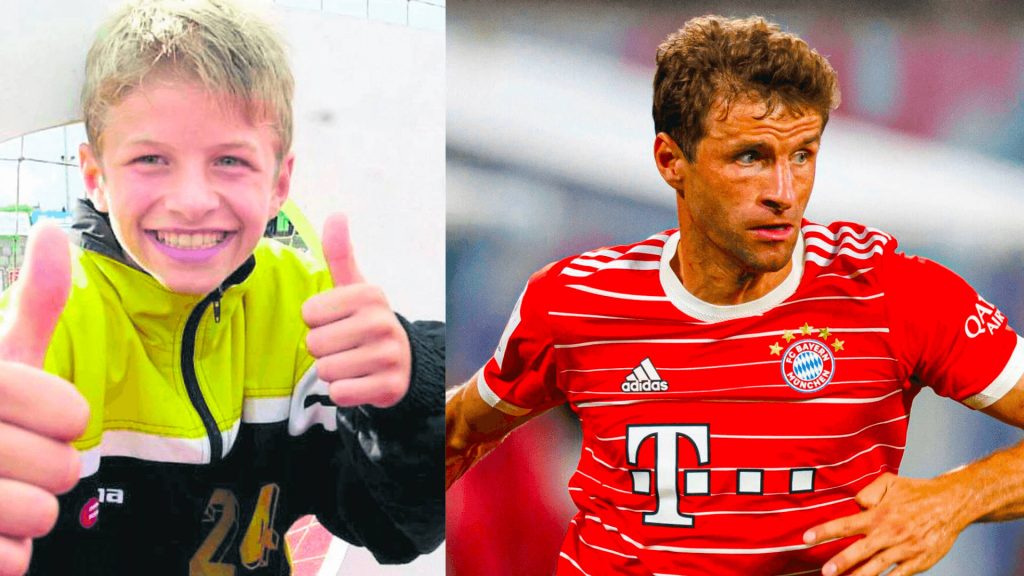 Thomas Müller came to FC Bayern Munich from TSV Pähl in 2000 and has remained with the club ever since. In 2013 and 2020, he won the Treble with the team, and with 11 titles in the Bundesliga, he is the most successful player in the competition to date.
In 2014, Müller was the world champion with Germany, after being the FIFA World Cup's top scorer in 2010. He's recorded more than 600 appearances for Bayern Munich.
Kylian Mbappé
Kylian Mbappé's trajectory of success began at the French National Football Institution at Clairefontaine before he moved to Monaco's academy. At the age of 17, he became a Ligue 1 champion, and a year later, he joined Paris Saint-Germain.
He is the club's second-highest scorer in history. He won the Ligue 1 Player of the Year award on three occasions and was the league's best scorer four times.
The UEFA Champions League — Europe's Most Coveted Club Competition
The UEFA Champions League is a competition that draws top clubs from the Big Five and champions of other European leagues, guaranteeing the best 32 teams of the continent will compete in five rounds.
All of the biggest stars in soccer want to play in the competition, understanding a simple narrative — to be called the best, you have got to beat the best.
With an electrifying atmosphere on the pitch and the stands, last-minute upsets, and multiple betting opportunities, it's no wonder that Champions League betting is such a big draw for Canadian bettors.
In fact, soccer is the second-most popular sport to bet on in Ontario, with 15% of all bets placed on soccer.
The Champions League is the crown of every team's season.
Even if the teams with the biggest ambitions out there, like the defending champions Manchester City, win national championships and cups, the season won't be deemed a complete success, which speaks volumes about the importance of the Champions League.
Conclusion
Soccer stars like Haaland, Kane, Mbappé, and De Bruyne are gearing up for another high-octane edition of the UEFA Champions League, and most of them decided to stay with the same teams as last season.
Many of these players began professional careers with those very teams, like Bukayo Saka with Arsenal F.C., signalling the importance of staying faithful to clubs that made them players.
Don't be surprised if, next time, we add photos of players as managers of teams that they had played for their entire careers.