Written By:
Jason Ence
About Author
Jason Ence has been giving betting and fantasy advice for nearly a decade, and is extremely familiar with the Premier League, Serie A, and the Champions League. He is a strong advocate for responsible betting and bankroll management, and always recommends utilizing multiple sports books in order to shop for the best lines in order to maximize your bankroll.
Fact Checked By:
Jelena Kabić
About Author
Jelena Kabic is a sports betting writer that focusses on responsible gambling. A psychologist by vocation, Jelena volunteered in a rehab facility, where she worked with gambling addicts. She now reviews all our content to ensure it discusses betting in a socially responsible way.
FIFA Women's World Cup: Competition, Favourites, and Betting Tips
FIFA Women's World Cup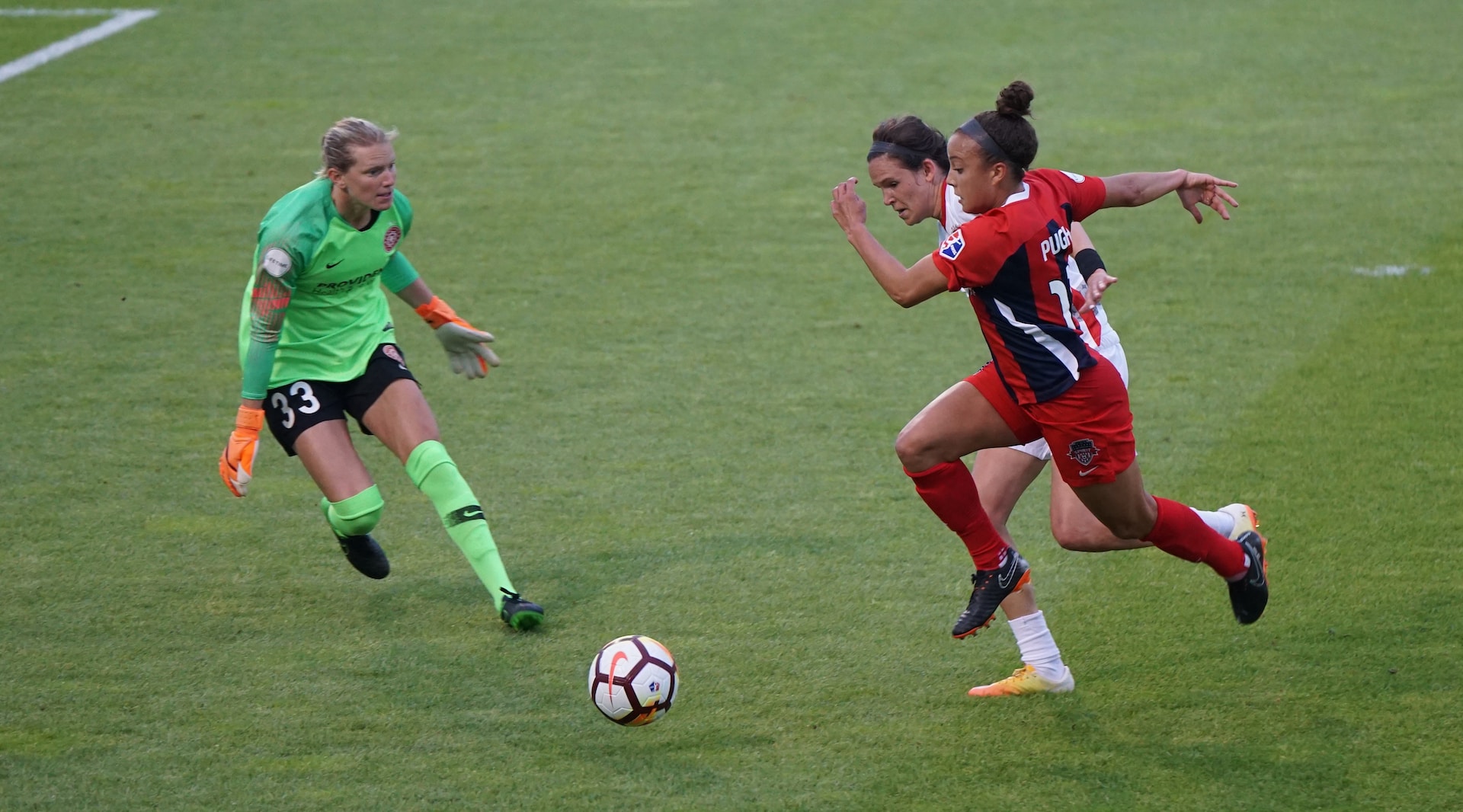 The eyes of the soccer world will be fixed on Australia and New Zealand over the next month, as Canada, Argentina, and 30 other women's national soccer teams converge on the two countries for the 2023 FIFA Women's World Cup.
We're here to bring you an exclusive guide to one of the biggest competitions in women's sports, as we break down the tournament and explain where and how you can best bet on it in Canada!
Overview of the FIFA Women's World Cup
History and Significance of the Tournament
While there were a few international women's tournaments in the 1970s and 1980s, the first official FIFA Women's World Cup was held in China in 1991.
This was more than 60 years after the organization held the first men's World Cup, and consisted of only 12 nations, but it was a watershed moment for women's soccer.
It wasn't until 1999, when the United States hosted the tournament, that it truly landed on the radar of many international soccer fans.
More than 90,000 fans attended the final at the Rose Bowl, with the lasting images of Brandy Chastain's celebration going global.
Since then, it's only increased in appeal and attention, especially in North America as the United States have won four of eight tournaments.
Frequency of the Event and Participating Teams
The FIFA Women's World Cup is held every four years, and involves teams from the six major soccer regional governing bodies:
AFC (Asia)
CAF (Africa)
CONCACAF (North America, Central America, and the Caribbean)
CONMEBOL (South America)
OFC (Oceania)
UEFA (Europe)
Each region gets a specific allotment of spots, based on their FIFA World Ranking coefficients. UEFA gets 11 spots, the most of any region, followed by six for Asia. CONCACAF and CAF each get four spots, while CONMEBOL gets three and OFC gets one.
The final three slots are determined via a series of playoff matches, with one to two teams from each region competing.
General Format (Group Stages, Knockout Rounds, and the Final)
Once the participants are determined, they are placed into "pots" and divided up, with the top six nations – along with the two hosts – going into Pot A, the next eight going into Pot B, and so on.
One team is randomly drawn from each pot and assigned a random spot in one of eight groups, ensuring no two teams from the same region are in the same group (with the exception of Europe, due to having 12 teams in the tournament).
The four teams in each group will then play each other in a round-robin style, for a total of three matches each.
Teams that win will receive three points, while teams that draw will receive a point each. The matches will be played in a standard 90 minute format with no extra time.
At the end of the group stage, the two teams with the most points will proceed into the knockout stage.
Ties are broken, in order, by:
goal differential over the group matches
total goals scored in the three matches, and
then the winner of the match between the two nations in question.
If it's still tied, then whichever team had fewer disciplinary actions taken against them would advance.
In the knockout stages, matches will be played to a zero-sum conclusion. If the score is tied after regulation, the two nations will proceed with a pair of 15-minute extra time periods.
If there is still no separating the two sides, then a penalty shootout will determine the winner. Each team will get up to five kicks, and if tied they will each take a kick until one side is ahead.
The teams will be seeded into a predetermined bracket based on their groups, with the winners of the groups facing the second-place finishers.
Eight teams will advance from the Round of 16, and then four teams will advance from the quarter finals.
The winners of the two semi final matches will match up in the World Cup final, while the losers of the semi final matches will square off in the third-place match.
All About FIFA Women's World Cup 2023
Where It's Held
The FIFA Women's World Cup rotates, much like the men's tournament, between different continents and host nations.
China and the United States are the only nations to have hosted multiple times, while Sweden, Germany, Canada, and most recently France have each hosted once.
This year's edition of the tournament is the first to feature joint hosts, as Australia and New Zealand will welcome players and fans alike to the Oceanic region.
The tournament will kick off on July 20, with the final being held on August 20 at Stadium Australia in Sydney.
Nine different cities will host matches during the tournament. The Australian cities of Adelaide, Brisbane, Melbourne, Perth, and Sydney will feature 35 matches, while 29 matches will be held in Auckland, Dunedin, Hamilton, and Wellington in New Zealand.
Which Teams Are Competing
The 32 participating nations qualified from their various regions to reach the tournament, with Australia and New Zealand automatically being included as the host nations. The teams from each region are as follows:
AFC: Australia, China, Japan, Philippines, South Korea, and Vietnam
CAF: Morocco, Nigeria, South Africa, and Zambia
CONCACAF: Canada, Costa Rica, Haiti, Jamaica, Panama, and United States
CONMEBOL: Argentina, Brazil, and Colombia
OFC: New Zealand
UEFA: Denmark, England, France, Germany, Italy, Netherlands, Norway, Portugal, Republic of Ireland, Spain, Sweden, and Switzerland
Who Are the Favourites
The United States are the two-time defending champions, having won this tournament in both 2015 and 2019, and are looking to become the first nation to ever win the competition three consecutive times.
They enter the tournament as the betting favourites, but they are far from guaranteed to lift the trophy as they face a tournament filled with strong challengers.
Not far behind the Americans in the betting odds is the nation of England, with the Lionesses coming off a victorious showing at the Euro 2022 tournament.
They have star power to match the United States, and have a great shot at winning the first World Cup for their country, men's or women's, in nearly 60 years.
Behind them, three European soccer powers are all on very similar odds to win the tournament. Germany is slightly favoured ahead of Spain, with France right on their heels.
Germany has won two women's World Cups, taking consecutive tournaments in 2003 and 2007, and have reached the semi finals two other times.
Spain has never reached the semi finals, while France has managed to do so just once in 2011. Both will hope to make deep runs in this tournament and give themselves a chance to lift the trophy.
Top players of FIFA Women's World Cup 2023
Some of the best and most famous female athletes in the world will be plying their trades at the Women's World Cup.
These women are not only some of the best soccer players on the planet, but are heroes and role models for girls everywhere.
Australian fans will always have hope when Sam Kerr takes the pitch, and after winning a WSL title with Chelsea earlier this season she'd love to lead the Matildas on a run to another trophy.
Alexia Putellas is the two-time and reigning Ballon d'Or winner as the best female soccer player in the world.
The Barcelona midfielder recently won the UEFA Champions League title, and will be leading Spain on what they hope is a successful showing in the World Cup.
Her teammate at Barcelona, Caroline Graham Hansen, is a terrific playmaking winger who scored in both legs of the Champions League semi finals. She will be hoping to lead Norway deep into the tournament, having not reached the semi final since 2007.
How to Get Tickets for FIFA Women's World Cup 2023
For those wanting to attend the 2023 FIFA Women's World Cup, tickets are still available for individual matches. Simply visit FIFA's website and select whether you are a resident of Australia, New Zealand, or another country.
You will need to register for a FIFA ticketing account prior to purchase.
Tickets are very affordable, with adult prices ranging from $20-60 for the group stage matches, going up to between $40-120 for the World Cup final. All prices listed are in Canadian dollars.
What is the FIFA Fan Festival?
One of the best parts of the men's World Cup event every four years is the FIFA Fan Festival, and now fans of the women's game will get to experience that atmosphere for the first time.
The 2023 FIFA Women's World Cup will have a Fan Festival in all nine host cities.
The Fan Festival, formerly known as FIFA Fan Fest, features live music, terrific food, and entertainment. In the past, the men's events have typically included appearances from former players and legends of the sport, as well as informative panels and live television spots.
It's also a place for fans without tickets for their team's matches, or who are in other cities, to gather together and take in the action on large outdoor screens.
You can learn more about the FIFA Fan Festival here.
Where to Watch the Games
The FIFA Women's World Cup matches will be broadcast via an international feed, with different networks carrying the matches in various countries.
Those networks will provide their own commentators and analysts, often including pre and post-match analysis.
In Canada, the World Cup matches will be broadcast on multiple channels.
CTV, TSN, and RDS will carry all of the group stage matches for the Canadian national team.
For those wishing to watch the other matches not involving Canada, TSN and RDS will carry those as well.
Can You Bet on Women's World Cup in Canada?
Absolutely! Betting on soccer is legal in Canada. Single-event sports betting in all of Canada was legalized in August 2021, and government oversight means placing a bet with a recognized sportsbook is safe.
Canadian citizens have a plethora of government-regulated options when it comes to placing an online wager.
To place a bet, you must be at least 19 years of age – although in certain places such as Alberta, Manitoba, and Quebec, you can place a wager at age 18.
Simply register for an online account with a platform that is licensed to operate in your province, or visit a local retail outlet.
Select your game and wager, or put together a parlay of two or more picks, and select an amount for your bet.
There are multiple online sportsbooks with which you can bet, depending on your province. When it comes to safe betting sites with an iGaming Ontario license, your best options for online wagering are Betano, Bet99, and bet365.
Betano
Betano is a popular sportsbook in Europe and South America and therefore offers plenty of soccer lines and prop bets, alongside same-game parlays.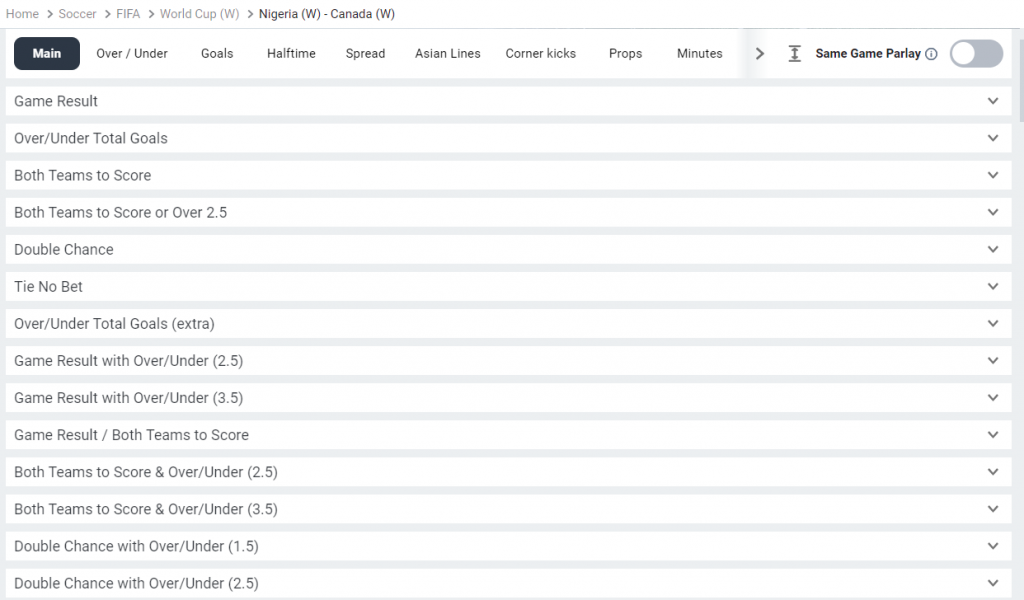 They have had sponsorship deals with multiple teams in both Portugal and Greece, and they offer terrific tools for setting betting limits. In addition, Betano was named the EGR Operator of the Year in 2022.
Bet99
Those looking for prop bets can't go wrong with Bet99.
They have the best selection of any sports book operating in Canada, and even have an easy-to-use help section for those needing help understanding the various wagers on offer.
While they are a newer book, Bet99 has already partnered with CF Montreal of MLS as well as the Montreal Alouettes of the CFL.
They allow you to set up convenient automatic deposits, and have terrific betting limit tools as well.
bet365
If you're a fan of in-match betting, look no further than bet365. One of the most trusted books in the world, bet365 has customers in over 200 countries and a long-established history as a trusted provider.
Not only do they offer a wide array of live in-play wagers, but they also live stream many sporting events right on the site in high definition.
They also offer some of the best cash-out options of any site, allowing you to secure winnings before the event ends.
Odds and Betting Markets
These three sportsbooks each have competitive odds, varied betting markets, and top-notch betting tools.
We compared their odds and looked more closely into the betting markets for the Women's World Cup to show you exactly which one can offer you the best experience.
Overall Winner Odds
| | | | |
| --- | --- | --- | --- |
| Sportsbook | USA | England | Spain |
| Betano | 3.50 | 5.00 | 7.00 |
| Bet99 | 3.40 | 5.20 | 5.60 |
| bet365 | 3.60 | 5.50 | 5.50 |
If you have a hunch Spain might be taking the trophy home, by betting $100 at Betano vs bet365, you stand to win an extra $150 — which is no small difference.
However, bet365 absolutely takes the cake when it comes to betting on either USA or England.
Republic of Ireland vs Canada Odds
The next game you can look forward to is Ireland vs Canada, after a somewhat disappointing 0-0 draw with Nigeria on July 20th. Here's a quick look at the moneyline odds these sportsbooks offer:
| | | | |
| --- | --- | --- | --- |
| Sportsbook | Ireland | Draw | Canada |
| Betano | 6.90 | 4.20 | 1.44 |
| Bet99 | 7.50 | 4.50 | 1.40 |
| bet365 | 7.00 | 4.00 | 1.40 |
In this case, the results are pretty tied up, with Betano having slightly better odds for Canada than the rest.
In terms of betting markets on offer, we did say Betano is a soccer-first brand. With as many as 139 betting markets per game, they have a pretty decent offer.
Between the number of goals, correct scores, winning margin, and the expected halftime and over/unders, it has all the betting markets an average bettor might be looking for.
However, it still can't compare to what Bet99 offers. Not only does this sportsbook have a Bet Builder option, it also offers betting markets such as:
Minute of the first goal
Last goal
Nigeria/Canada to score in both halves
Nigeria/Canada to win in both halves
Finally, with 93 betting markets per game at most, bet365 isn't going bad, either. We especially like that the sportsbook offers same-game parlays, allowing you to combine these markets: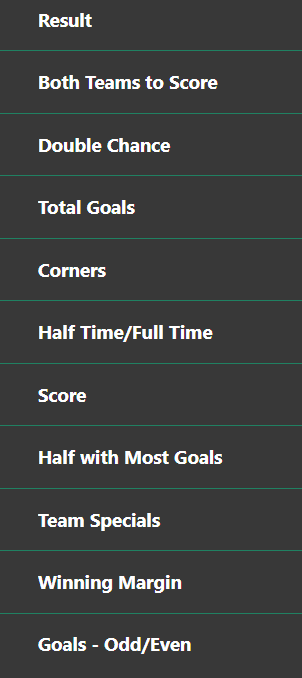 Strategies and Tips
When looking to bet on the World Cup, or any sporting event, it's important to go in with a plan. The first part of that plan should be ensuring that you're being responsible.
Setting a budget and having a limit is extremely important, as there is always a risk involved with gambling.
Make sure you know what tools are available through your sportsbook of choice, and don't be afraid to utilize one of the many resources available.
This is especially important if you feel yourself struggling to control your betting habits or if you feel you might be chasing after losses.
The next part of a successful betting plan is to be informed and educated. The Women's World Cup features 32 different teams, with lots of variance in player skill, team depth, and tactical setup.
Take the time to research the teams you're intending to bet on.
Check to see if they are going to be without key players, or if there's been a recent change in their starting lineup. Also look over their recent performance, as well as how they tend to do in major tournaments, to get an idea of how they might play.
Injuries are a part of any sport, and they can sometimes happen in the lead-up to a match. With the World Cup, it's especially important to pay attention to any injury news between matches. There will be only a few days' rest between each match, and travel between cities will be involved for all of the clubs.
It's a smart idea to check the news conferences from the managers, which typically happen one or two days prior to the next match, for any news on squad changes or player rotation.
The same goes with player suspensions; two yellow cards in the tournament prior to the semi finals will see the player suspended for a match.
Tips & Betting Strategies for FIFA Women's World Cup 2023
Once armed with this information, you can use it to find value in the betting markets.
Many casual bettors will not perform deep dives into the teams, and that can present you with opportunities to cash in on the public looking at a name and not realizing a favourite might be short-handed.
Do Not Overvalue England
One example of this is the fact that England is second-favourite to win the 2023 Women's World Cup.
However, they will be without Leah Williamson, their captain and star player in the middle of their defense.
They also enter the tournament with a bit of off-field distraction regarding the English FA not wanting to pay them bonuses.
Quote
This could lead to them perhaps conceding more goals than usual, or playing with a bit less cohesion.
Pay Attention to the Brackets
Knowing how the bracket is laid out is also very important, especially for future betting.
For example, if Canada, Germany, France, and England all were to win their groups, those four nations would be on the same side of the bracket – meaning that only two of them could reach the semi final, and only one could reach the final.
As such, placing a wager on England and France to reach the final would make no sense if you expect them to finish atop their groups.
Keep an Eye on Replacements
It's also important to not only know who may be out injured, but who could take their place.
Oftentimes, sportsbooks and the public may not be able to spot a value in the props market, but if a star striker is out means that the odds of their replacement scoring a goal could be higher than they should be.
It also means certain players might have to shoot more than usual, and possibly take over penalty duties giving them higher odds to score.
For an example, look no further than the Netherlands.
They are in a tough Group E with the United States, and they will be without Vivianne Miedema.
Her eight goals led the team during qualifiers, and her three goals were the most in the team in the 2019 World Cup.
Quote
That means forward Lieke Martens will likely be tasked with picking up some of the slack. At 34.00 she could provide a sneaky value play in the Golden Boot race, especially when you consider she's scored three goals in her last five matches for the national team.
Understand Which Team is in Good Form
Knowing who is coming into the tournament in good form is also very important – just as it is knowing who might be struggling of late.
For example, you may see Denmark favoured against China in their Group D match and think there could be value in betting on China.
After all, they have never failed to reach the knockout stage in the history of the tournament, while Denmark is in the tournament for the first time since 2007.
But if you're aware of the form of both sides, you'd know that China has failed to win any of their last seven matches against teams participating in the 2023 World Cup. Meanwhile, Denmark has beaten three fellow World Cup participants this year.
You can never have too much knowledge or be too prepared when looking to bet on a sporting event, and the 2023 FIFA Women's World Cup is no different.
Take your time, look over all the markets available, and always remember to have more than one sportsbook if possible.
Shopping around for lines is one of the best and easiest ways to find added value when placing a bet.
Whether you're rooting for Canada and want to place a bet on the action while you watch the match, or you're looking for the best value to make some profit on the tournament, we hope this guide helps you as you enjoy the 2023 FIFA Women's World Cup!
Related reading: Betting on the Premier League