Is PowerPlay Legal in Canada?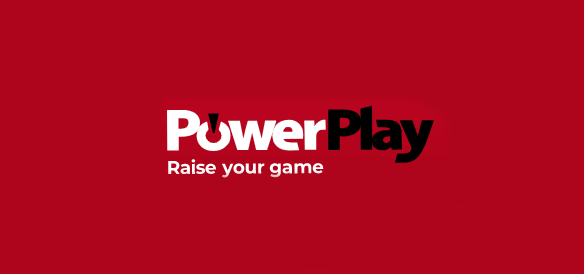 Canada's legal online betting landscape is likely to become one website richer. PowerPlay has recently gotten approval from the AGCO and wasted no time applying for an Ontario license.
But what can it offer that other sportsbooks don't? Is it going to be worth the wait?
We've gathered all the essential info on PowerPlay and its future in Canada to help you answer that question.
What Is PowerPlay?
PowerPlay is a relatively young online betting service, looking to make a splash in Canada's newly regulated online betting field.
The sportsbook and casino website has been around since 2018 and is operated by Deck Entertainment B.V. It's currently licensed in Curaçao.
Is PowerPlay Available in Canada?
The brand is not legal in Canada yet, although we hope it will be soon.
Once the brand was approved by AGCO, PowerPlay began working on going fully legal in Ontario.
The operator's application for an iGO license brings it one step closer towards legitimizing its presence in Ontario.
Since PowerPlay isn't legal yet, we recommend that you stick to fully regulated iGO brands in Ontario!
Is PowerPlay Legal in Ontario?
PowerPlay has applied for an Ontario license, and like Bet99 and many others, is working with iGO on becoming a legal alternative to other players.
The sportsbook is still waiting to be fully legalized, which is why you should stick to licensed, safe brands.
What About Other Provinces?
The rest of the Canadian provinces haven't really regulated online betting the same way Ontario has. Therefore, we can't tell for sure whether PowerPlay will look to acquire any more licenses except an Ontarian one.
PowerPlay Alternatives
As a best practice, we always recommend our readers to stick to licensed betting sites. Some of the PowerPlay alternatives we recommend are:
PowerPlay Overview
While we wait for PowerPlay to get licensed, here's what you can expect from the brand!
For starters, have you ever bet on politics?

Once the brand is legal, you'll be able to bet on UK and USA elections alike, and some of the 30+ sports the sportsbook offers such as:
Basketball
Hockey
Baseball
Cricket
eSports
Virtual sports
When it comes to the types of bets, PowerPlay has both the standard offerings and some extras, including:
moneyline bets
over/under
point spreads
totals
proposition bets, such as the next team to score.
The easy-to-navigate website lets players browse sports however they prefer.
Bettors can sort sports via alphabetical order, according to the most popular ones, or browse among the most popular leagues.
PowerPlay Casino
PowerPlay also has a casino section. Users in Canada will be able to enjoy the live casino experience, with classic games like poker, blackjack, roulette, and baccarat, to name some.
Is PowerPlay Legit?
Although PowerPlay is a legitimate online betting website operated by Deck Entertainment B.V., it's still not a legitimate option for bettors in Canada.
Despite having the AGCO approval and looking to completely legitimize its presence in Ontario by acquiring an iGO license, it's still not legal.
The Future of PowerPlay in Canada
It seems likely that PowerPlay will soon be joining other legal betting sites in Canada, or at least in Ontario. We're waiting for the brand to get the official iGO license so that we can promote it as a safe and legal brand in the province.
The wide selection of sports and a simple interface would make it a great addition to Canada's growing legal betting market.
In the meantime, check out our available betting site alternatives!