Fact Checked By:
Ana Gomes de Almeida
About Author
Before joining the team three years ago, Ana worked for five years behind the scenes for household brands like Betway and Betsson. She knows the ins and outs of casinos and sports betting sites. Having witnessed both the positive and negative aspects of the industry, she's eager to share her expertise with fellow punters.
Written By:
Jelena Kabić
About Author
Jelena Kabic is a sports betting writer that focusses on responsible gambling. A psychologist by vocation, Jelena volunteered in a rehab facility, where she worked with gambling addicts. She now reviews all our content to ensure it discusses betting in a socially responsible way.
Is DraftKings Legal in Canada? - Latest Updates
DraftKings Canada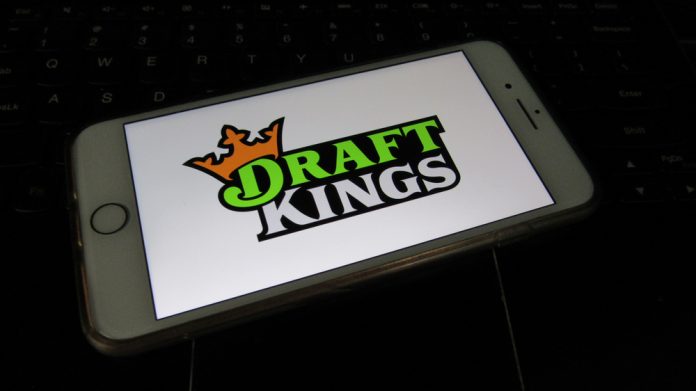 The approval of single-event betting legislation in Canada is generating attention from big operators like Draftkings wanting to enter the Canadian market.
All eyes are on the province of Ontario in particular, as Ontario is currently the only province that will open up its market to private operators.
Is Draftkings Sportsbook Legal in Ontario?
A lot of our readers ask us if they can access Draftkings sportsbook in Ontario. The answer is: yes!
DraftKings got an iGO license and is now fully legal in Ontario!
DraftKings got ACGO's approval on May 16, and just a few days after, the sportsbook also got an Ontarian licence.
Bettors in Ontario can now safely play casino games or place bets on their favourite teams.
However, it's worth knowing that some bettors claim DraftKings is one of the sportsbooks that tend to limit players pretty quickly once they start winning big.
Golf lovers may have the most fun thanks to the sportsbook's PGA Tour partnership.
One downside that Ontarian bettors will encounter is the lack of DFS.
Draftkings sportsbook has built a solid following in Canada with its DFS product, but decided to end this line of operations on April 4th, when Ontario legalized online sports betting.
Is DraftKings Legal in the Rest of Canada?
As things stand right now, Draftkings is available exclusively in Ontario.
Ontario is the only province that has developed the framework to open up the market to private operators. Other provinces like British Columbia have expanded single-event betting on their government-run provincial sites for now.
If you were set on DraftKings but you're not in Ontario, there are plenty of excellent betting site alternatives available.
DraftKings Sportsbook Alternatives
Until DraftKings decides to accept bettors from other Canadian provinces, there are plenty of legal betting sites to bet at.
We will be following all updates and keeping you informed about the latest developments, so stay tuned!
FAQs
Can you play DraftKings in Canada?
Yes, you can! The sportsbook and casino are now available in Canada. However, they're not available in all provinces.
Do Canadians pay tax on DraftKings winnings?
Can you use DraftKings in Ontario?
DraftKings sportsbook now has an Ontarian license and is legally allowed to offer its betting and casino services to Ontarians.
Is DraftKings a safe site?
Yes! DraftKings has an official iGO license, meaning it's safe, reliable, and following all the standards of fair play.
Are there DraftKings taxes in Canada?
Is DraftKings legal in BC, Canada?
Sadly for British Columbia residents, Draftkings sportsbook and casino is currently only available in Ontario. We recommend you check legal sportsbooks available in BC to find a good alternative!
That said, the DFS portion of the website is available in BC.