DraftKings Canada | Is DraftKings Coming to Ontario?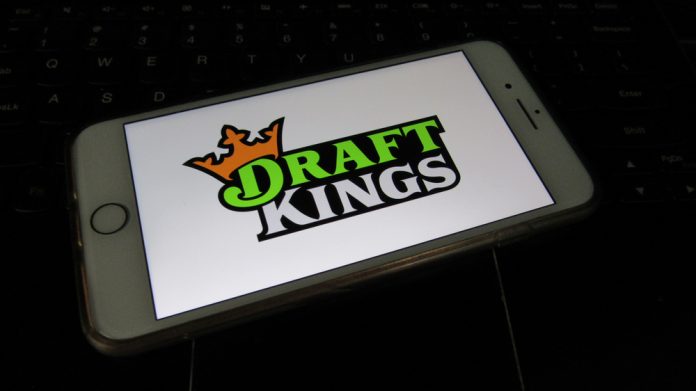 The recent approval of single-event betting legislation in Canada is generating attention from big operators like Draftkings wanting to enter the Canadian market.
All eyes are on the province of Ontario in particular, as Ontario is currently the only province that has expressed interest in opening up its market to private operators.
This move would end Ontario's lottery-run monopoly on online gambling and open its doors wide for operators like Draftkings.
Is Draftkings Legal in Canada?
A lot of our readers ask us if they can access Draftkings sportsbook in Canada. The answer is: no, not yet.
Like its competitor FanDuel, Draftkings offers its DFS product to Canadians, but prohibits Canadians from signing up to the Draftkings sportsbook.
Fortunately, this will likely change soon when Ontario opens up the regulated market to private operators.
In the meantime, there are plenty of excellent sportsbooks available in Canada.
Draftkings Sportsbook Alternatives
When Will Draftkings Be Available in Ontario?
There is no doubt that Draftkings intends to make the move for a piece of the Canadian market.
As early as February 2021, DraftKings CEO Jason Robins expressed his excitement for further expansion in Canada.
It's still too early to tell when the Draftkings sportsbook will be available for bettors in Ontario, but the hope is that it will be available by the end of Q4 2021.
Up till now, everything seems to be on schedule. The new betting legislation passed into law on August 27 2021, and Ontario released its online gambling framework.
The province is now at the stage of accepting applications from private operators.
Once that step is finalized, Draftkings might be able to make the move to start operating a sportsbook legally in Canada.
Exciting Times Ahead for Ontario Bettors
This is all great news for bettors in Ontario as this shift will mean that bettors can bet legally in a competitive market.
Draftkings is already fully licensed to operate sports gambling in the US, and its excellent sportsbook will be a breath of fresh air in Canada after years of a restricted betting market.
Draftkings has built a solid following in Canada with its DFS product, so we're sure that a lot of Ontarians will be looking forward to having a Draftkings Canada sportsbook as well.
DraftKings in Other Canadian Provinces
As things stand right now, we expect Draftkings to be available exclusively in Ontario.
Ontario is the only province that is developing the framework to open up its market to private operators. Other provinces like British Columbia have expanded single-event betting on their government-run provincial sites for now.
We will be following all updates and keeping you informed about the latest developments, so stay tuned!