Single-Event Sports Betting in Canada - Latest Legal Updates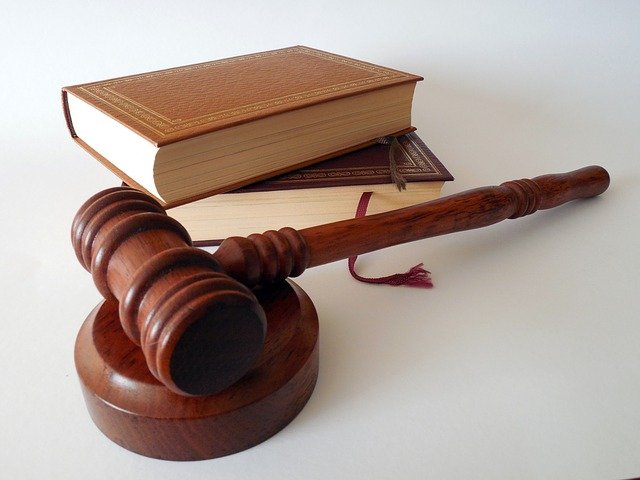 Canada has tried for years to expand its sports betting market with little success.
According to Canadian law, parlay bets were allowed, but single-event wagers were prohibited by Section 207(4)(b) of the Criminal Code.
However, a recent bill has brought the much-awaited change to Canadian legislation and is permitting each province to approve single-game wagering.
Confused with all the updates on single-event sports betting? We have you covered! We're following all updates to give you the latest news on Canadian single-event sports betting legislation.
Read on to discover the most recent updates regarding single-event betting, and find the best sites to place bets on single events.
Licensed Single-Event Sports Betting Sites
Progress for Single-Event Betting
Launch of Single-Event Sports Betting Timeline
April 4, 2022
Ontario launches its regulated iGaming market! From today, Ontarians can enjoy betting sites like FanDuel with an Ontario license.
March 18, 2022
Ontario is just a few weeks away from launching its iGaming market, and the list of approved operators keeps on growing!
Betting sites with an Ontarian license include:
PointsBet
LeoVegas
BetRivers
888
Unibet
theScore Bet
February 11, 2022
After months of silence, Nova Scotia finally introduces single-game sports betting on the 11th of February. This is being offered through the ALC's Pro-line sports betting platform. Nova Scotia was the only remaining province without legal single-event betting.
January 28, 2022
iGaming Ontario confirms that single-game betting will start to be offered by private operators in Ontario on April 4.
January 18, 2022
Ontario remains behind schedule, with the earliest possible launch anticipated to be in March 2022.
However, the province may have hit another speed bump that will continue delaying the launch of the private market. Great Canadian Gaming, which is the biggest land-based casino operator in Ontario, released a report stating that the new market will reduce profits and result in hundreds of job losses.
While this report is likely too late to change anything, it can still delay Ontario's launch till after the upcoming elections.
January 16, 2022
Nova Scotia remains the only province that does not offer legal single-event sports betting. Single-game wagering is not available via the Atlantic Lottery, or by any online sportsbook authorized by the province.
November 1, 2021
Yukon's legal online gaming service Sport Select has added single-event betting to its list of options.
November 5, 2021
Ontario's betting market is shaping up nicely, with the latest operators expressing interest including:
However, it is rumoured that private operators will not operate till early 2023. This is in contradiction to the official timeline that indicates that the market will be up and running by December 2021.
September 23, 2021
Saskatchewan announces that its online casino and sports betting will go through the Saskatchewan Indian Gaming Authority (SIGA).
SIGA currently operates seven retail casinos in the province. With this new agreement, it will now add a website offering sports betting and online casino games.
The site's revenue will be split 50/50 between the Federation of Sovereign Indigenous Nations (FSIN) and the province.
September 1, 2021
Alberta launches single-event betting on its PlayNow platform.
Although there has been no official statement, the province has dropped hints that Alberta might consider opening up the betting market to private operators in the future.
August 27, 2021
Single-event betting is officially legal in Canada! Provinces can now regulate single-event betting as they wish.
Canadians can finally look forward to legal single-event betting. Now, provinces are free to conduct these betting activities within their borders.
However, this legal update does not mean that Canadians will suddenly be flooded with betting options. Provinces will start with expanding their selection on the government-owned lottery corporations.
Let's have a closer look at what this means for some provinces:
Ontario
Ontario has not wasted any time and launched single-event betting in the province as of the 27th of August.
Ontario has made this first step by launching PROLINE+, which is a continuation of the government-owned Proline product.
Ontario will open up the market to private operators in a few months.
Québec
Québec also launched single-event betting on the 27th of August on its Mise-o-jeu betting site. There has been no indication that Québec will open up to private operators.
British Columbia and Manitoba
The British Columbia Lottery Corporation (BCLC) started offering single-sports betting on its PlayNow platform on the 27th of August.
For now, the government will stick to its government site and will not open up the BC betting market to private operators.
Manitoba follows in BC's footsteps and bettors in this province will be able to bet on the outcome of a single event on PlayNow.com.
Alberta
Alberta Gaming, Liquor and Cannabis (AGLC) will expand their online PlayAlberta site to include single sports betting. There is no release date yet, although it will likely be in the late fall of 2021.
Other Provinces
All other provinces, such as New Brunswick and New Foundland and Labrador have not given an official announcement regarding when single-sports betting will launch in the province and how it will operate.
Is it still possible to play at offshore sportsbooks?
The answer is yes. This single-event legislation does not target offshore operators and you can still bet at these sportsbooks without any legal issues.
The LegalBet Canada team will keep track of what's happening and let you know if anything changes!
August 12, 2021
Minister of Justice and Attorney General of Canada David Lametti announces that single-event sports betting in Canada will go live on the 27th of August.
Royal Assent
June 29. 2021
The Bill receives Royal Assent from the country's chief justice, Richard Wagner.
The Prime Minister and his cabinet will now set a date for the legislation to come into force.
Approval by the Senate
June 22, 2021
The Senate passes Bill C-218 without any amendments. The bill will now go to the Governor General to receive royal assent. Once it receives royal assent, it will be passed into law.
Third Reading in the Senate
June 21, 2021
Senators discuss a possible amendment to Bill C-218. The amendment would allow indigenous tribes to offer single-game sports betting. The vote result is 21 in favour, 43 against, and 13 abstentions. This means that the question is defeated and there will be no amendments to the bill.
June 17, 2021
Bill C-218 is debated at the third and last reading stage of the Senate. However, the Senate adjourned to the 21st of June without passing a final vote.
Second Reading in the Senate
May 25, 2021
Bill C-218 passes through the second reading in the Senate, and now needs to be presented to the Senate's Standing Committee on Banking, Trade, and Commerce.
Bill #C218 has been adopted at second reading in the Senate and referred to the Senate Committee on Banking, Trade and Commerce: https://t.co/G5goym5sXI #SenCA #cdnpoli #BANC pic.twitter.com/lY2yta2hpQ

— Senate of Canada (@SenateCA) May 26, 2021
This is another step closer to Bill C-218 becoming law. According to the Canadian parliamentary system, a bill needs to pass through three readings.
If it manages to pass through the third reading in Senate, the next steps will be receiving Royal Assent and becoming law.
Bill C-218 would allow the provincial governments the opportunity to manage single-event sports betting within each jurisdiction.
Further Notes on Bill C-218's Second Session in the Senate
During the second session, Hon. Brent Cotter (member of the Senate from Saskatchewan) observed that criminal law is used to 'identify and punish serious, harmful, hurtful types of antisocial behaviour that our society denounces', and states that 'the prohibition against sports betting does not come close to this criterion'.
Hon. Marc Gold, who is a Government Representative in the Senate, also spoke out in favour of the bill and stated:
"The $14 billion single-event sport betting industry is carried out underground and often by criminal elements. This significant amount of money is not contributing to our economy […]. These are dollars helping to finance criminal elements in our societies, to our collective detriment."
However, there were other Senate members who raised concern about some aspects of the gambling bill.
Hon. Julie Miville-Dechêne spoke about the increased risk of compulsive gambling with the introduction of the new bill.
Hon. Vernon White also expressed his views on gambling addiction, along with concerns about the integrity of sports and match fixing. Senator Vernon White indicated that it is not illegal to fix a match in Canada, and the Criminal Code will need to correct that before Bill C-218 is passed.
You can read the whole transcript for the second reading here.
Hopes are that the Senate passes C-218 before its start of summer recess on the 25th of June.
First Reading in the Senate
April 30, 2021
C-218 is read for the first time in the Senate, and a second reading is approved.
Third Reading in the House of Commons
April 22, 2021
On the 22nd of April 2021, C-218 was read for a third time in the House of Commons.
The bill's sponsor, Mr. Kevin Waugh, noted that:
"Bill C-218 returns to us with a slight amendment, supported by all parties, to ensure that proper protections are in place for Canada's proud and long-standing horse-racing industry."
The Bill was approved by the House of Commons. Its next step is the Senate.
Amendment to the Bill by JUST
March 26, 2021
On the 26th of March 2021, the Standing Committee on Justice and Human Rights (JUST) put forward an amendment for Bill C-218.
The House of Commons Standing Committee opted to omit the horse racing aspect of the bill. This would ensure that the Canadian Pari-Mutuel Agency keeps regulating the horse racing sector in Canada.
Second Reading in the House of Commons
February 17, 2021
On the 17th of February 2021, Bill C-218 was adopted and referred to the Standing Committee on Justice and Human Rights.
The bill passed by a vote of 303 to 15 in the House of Commons. This showed overwhelming support in favour of the bill.
First Reading in the House of Commons
February 25, 2020
Bill C-218 was first introduced by Kevin Waugh (Saskatoon-Grasswood) on the 25th of February, 2020.
Progress for Bill C-13
February 18, 2021
The House of Commons dropped Bill C-13 due to the 'Rule of Anticipation'.
The 'Rule of Anticipation' prohibits the House from deciding on two separate, duplicate bills from being advanced through the House of Commons.
In Sitting no. 61 of the House of Commons, the Honourable Anthony Rota (Speaker of the House of Commons) stated that it is difficult to move forward with C-13 since C-218 seeks to 'repeal the very section of the Criminal Code that C-13 looks to amend'.
November 26, 2020
Bill C-13 was introduced to the House of Commons. Like other bills before it, Bill C-13 proposed a new amendment to the Criminal Code provision.
Bill C-218, also known as the Safe and Regulated Sports Betting Act, is a private member's bill sponsored by Kevin Waugh (Conservative MP). It was first introduced in February 2020.
Similar to Bill C-13, Bill C-218 sought to decriminalize single-event sports betting by making changes to Section 207(4)(b) of the Criminal Code.
Bill C-13 was abandoned by the House of Commons on the 18th of February 2021.
What is Single-Event Sports Betting?
Let's start from the basics. Single-event betting is the wagering on the outcome of a single sports event.
This contrasts with parlay wagering, which involves the prediction of the outcome of two or more sports events.
Is it Legal to Bet on Single Events in Canada?
Up until June 2021, this was a grey area. According to the Criminal Code, the offer of single-event betting was prohibited.
In fact, provincial sports betting monopolies only offered parlay betting to Canadians.
However, offshore betting companies were not bound by the same regulations and offer single-event sports betting to Canadian customers.
Canadian bettors were not targeted by the Government because the Criminal Code specifically targeted the provision of single-event wagering by betting companies, rather than the action of the bettor making use of these bets.
This has recently changed with the approval of Bill C-218, which will allow provinces to approve single-event sports betting.
Although the bill passed the most important step of getting approved by parliament and the Senate, there is still some way to go as it will now be up to each province to regulate single-event betting.
Why Was Parlay Betting Favoured Over Single-Event Betting?
Parlay betting was considered to significantly decrease the risk of match fixing, which is easier to do when people are wagering on a single event.
Will Single-Event Sports Betting Ever be Legal?
The answer is yes! As you can read on the rest of this page, there has been plenty of activity regarding the legislation of single-event sports betting in Canada.
There is currently a bill (Bill C-218) that has been approved by the Senate and paves the way for provinces to approve single-game wagering.
It was touch-and-go whether Bill C-218 will manage to get approved after years of similar bills failing to make it to law.
It wouldn't have been the first time a gambling bill gets abandoned at the last second due to changes in government or a drop in support.
However, luck was on Bill C-218's side as support towards this legislation was at an all-time high. First of all, Canada could see the success of their US neighbours, who did the same process in 2018.
Secondly, the Covid pandemic left the country seeking forms of revenue to recover the hit to the economy.
Channelling revenue from offshore betting companies to Canadian companies would be a good source of revenue for Canada.
As to when it will become legal, it all depends on how the provinces will act now that Bill C-218 is going to pass into law.
Provinces like Ontario and British Columbia are already working on sports betting rules and hope to get this implemented by end of 2021.
Recent Gambling Bills
Although there have been some attempts to legalize sports betting since 2011 (Bill C-290 in 2011 and Bill C-221 in 2016), the most recent proposals were the following two bills:
Bill C-13 was introduced on the 26th of November 2020 by the Minister of Justice.
This bill sought to introduce legislative changes to the Criminal Code, allowing provinces to create a 'lottery scheme' involving single-event sports wagering.
What Was the Difference Between Bill C-13 and C-218?
Initially, C-13 omitted the single-event sports betting restriction in section 207 (4) (b) but left the sections pertaining to Canada's pari-mutuel system of horse racing betting.
On the other hand, Bill C-218 deleted section 207(4)(b) altogether.
However, when Bill C-218 was favoured over Bill C-13 by the House of Commons, an amendment was proposed to Bill C-218.
This amendment was brought forward by the Standing Committee on Justice and Human Rights and adapted Bill C-218 to reflect the wording of Bill C-13.
Where Can I Bet On Single Events in Canada?
Itching to bet on single events, and tired of waiting for legislation to be updated? The good news is that you still can!
There are plenty of safe online betting sites for Canadian players that will allow you to place bets on single events.
As explained earlier on, offshore betting companies are not bound by the same laws as Canadian companies and can offer single-event sports betting freely.
Our top recommendation are sportsbooks that have a Kahnawake license. The Kahnawake territory is within Quebec's borders but is a sovereign body with its own regulations.
The Canadian government has allowed the Kahnawake Gaming Commission to operate and license dozens of sites for Canadian players.
This is good news for Canadians looking to place single-event bets that are not offered, or offered in a restricted manner at the provincial sports betting monopolies.
If you'd like to read more, our 'Gambling Laws in Canada' page gives a full overview of why these options exist for Canadian players.
In the meantime, check out our top recommendations for safe and regulated single-event sports betting sites below!