Exclusive Interview: Play'n GO Affiliate Manager Edward Eklund
Play'n GO Interview

When Ontario's regulated gaming market opened in April, Play'n GO was one of a handful of suppliers to launch, having received its license the previous month.
Play'n GO affiliate manager Edward Eklund spoke with LegalBetCanada.com about the studio's approach to responsible gaming, how it's been so successful in regulated markets, and what comes next for online casinos in Canada.
Play'n GO was awarded a license by the AGCO to operate legally in Ontario. Can you explain to our readers what exactly that means? Why do providers need a license the same way operators need one?
We were really excited to enter the Canadian market earlier this year when we received a supplier's license from the Alcohol and Gaming Commission of Ontario (AGCO).
As with many regulated jurisdictions, Ontario requires both suppliers and operators to hold a license if they want to be active in the market.
This is a way of ensuring players can enjoy the gaming experience safely and responsibly.
We're really proud to have been one of the very first suppliers to receive the AGCO license, which meant our content was ready when the market launched at the start of April.
Play'n GO is a well-known and established brand. How do you approach the challenge of entering newly-regulated markets?
Play'n GO has always been a leader when it comes to entering regulated markets. We're now active in more than 25 regulated jurisdictions around the world, and there's no other casino games supplier which can boast the level of experience we possess in this area.
Play'n GO games are so beloved because they provide great entertainment while never being exploitative.
We agree with regulators that gaming should be fun, safe and sustainable for players, and we built all our titles with this in mind. This is why our games are so successful in regulated markets.
How has Play'n GO's entry into Canada, and specifically Ontario, gone so far?
It's still very early for everyone in Ontario, but we've been really encouraged by the launch.
Quote
Our games are consistently high-performers in regulated markets globally, so it isn't a surprise to see them immediately make an impact in the province.
As for opportunities in other Canadian provinces, we are following closely and hope to expand our presence as and when that is possible.
How does Play'n GO work to build trust and safety with customers?
This is really central to the very DNA of Play'n GO. We've always believed in doing things the right way, often times at great cost to the business.
There have been times in the past when this was seen as naïve around the industry, but I think the move towards regulated markets worldwide over the past decade has vindicated our approach.
We're working closely with regulators and operators to deliver entertainment-first, safe and responsible gaming experiences to our players.
That means forgoing certain practices, like selling direct access to bonus rounds, which is something you'll never see in a Play'n GO game. We're more focused on sustainable entertainment, and I think that's why we're so trusted by our players.
Your Chief Commercial Officer, Magnus Olsson, mentioned that: "Regulated markets are vital not just to Play'n GO's business strategy, but to the industry as a whole (…)". What can you tell Ontarian players about the importance of playing with regulated operators?
This is really about sustainability. Our industry receives its fair share of criticism, and sometimes that's warranted.
There are consequences when gaming products are not delivered in a responsible way, and we've always believed at Play'n GO that we have a duty to lead by example.
It's both the right thing to do, but it also makes sense from a business perspective because both the public and regulators won't tolerate the other way.
That's why we also push to build strong relationships with regulators, such as the AGCO in Ontario, so we can ensure players in the province can enjoy these games safely.
Magnus Olsson also mentioned that 2022 is "set to be an exciting year for Play'n GO". What can you tell us about what is still to come?
Entering Ontario was exciting for us not just because of what a significant market it will become, but because it's our first in all of Canada and the United States.
We have big plans in both these markets, so our experiences in Ontario are vital to help us gain an even better understanding of what players in this region enjoy.
We've recently secured another license, this time right over the border from Ontario, in Michigan in the US. This is an important next step for us, as we look to become the partner of choice of authorized online casino operators across North America.
Can you share with our readers the most popular Play'n GO games in Canada?
As I mentioned, it's still very early for the regulated market in Ontario.
We're only a few months in, so we can't draw too many conclusions at this stage. That said, we've been analyzing the data already and we're seeing some interesting trends develop.
It's perhaps no surprise that Play'n GO classic Riche Wild and the Book of Dead is the most popular of our titles among players in Ontario.
This game is consistently one of the best performing online slots in the world, and Canadian players are quickly discovering its magic.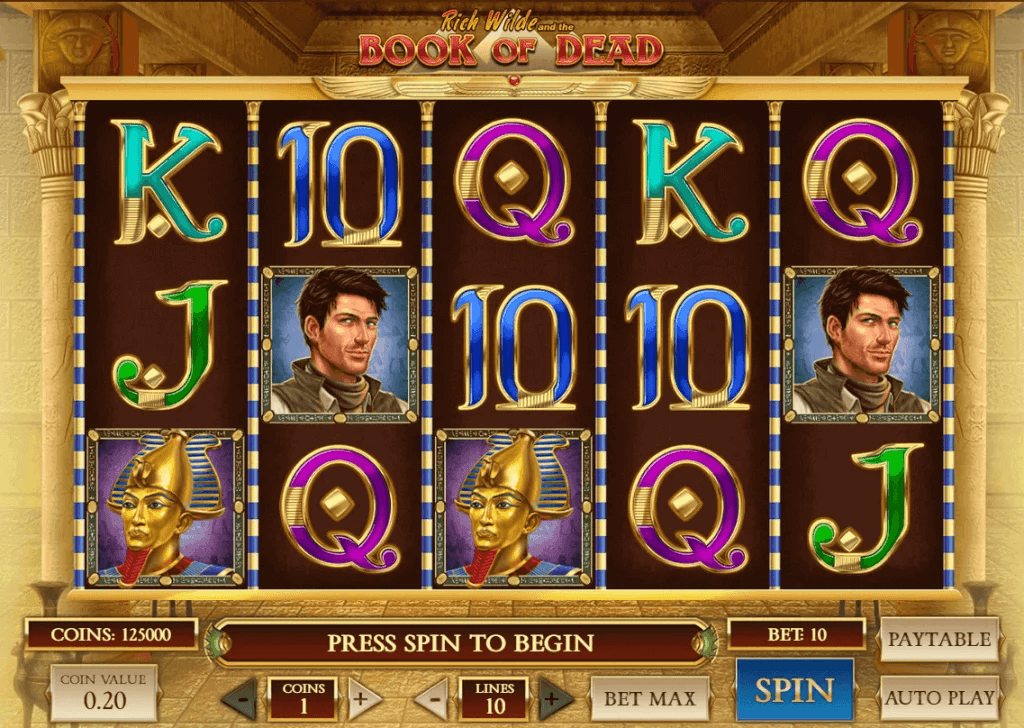 Among the other top 10 of our games in the province is a mix of classics and newer titles, including:
Riche Wilde and the Tome of Madness
Rise of Olympus
Honey Rush
We expect this list to evolve over time as we release more great content to players in Ontario.