Written By:
Jelena Kabić
About Author
Jelena Kabic is a sports betting writer that focusses on responsible gambling. A psychologist by vocation, Jelena volunteered in a rehab facility, where she worked with gambling addicts. She now reviews all our content to ensure it discusses betting in a socially responsible way.
Fact Checked By:
Amy Webb
About Author
Amy's introduction to the gambling world was 6 years ago, when she joined a casino operator as a content specialist. Since then, she's helped launch and maintain gambling review sites in over 8 different countries. She's tested dozens of casinos and sportsbooks, which is how she can spot a subpar brand in an instant!
bet365 Partners with Woodbine to Bring Horse Race Betting Back to Ontario
bet365 Horse Racing Betting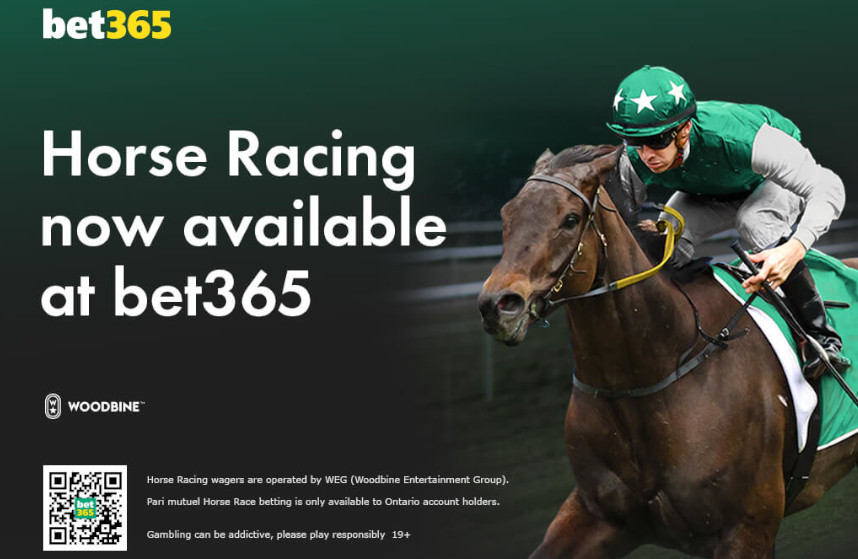 Good news for horse racing fans in Ontario! After not being able to bet on horse races for over a year, a new deal between Woodbine Entertainment Group and bet365 is changing things.
Since April 4th, 2022, people in Ontario weren't able to bet on horse racing using licensed international websites.
This was because horse racing does not fall under the regulations of the Criminal Code.
Instead, it is governed by the Canadian Pari-Mutuel Agency. Under this governing body, the only legal form of horse betting is the pooled pari-mutuel model at the federal level, with Woodbine Entertainment being the only license holder for it.
Due to this, Ontarians' options used to be pretty limited, as they could only use HPIbet and Dark Horse platforms.
And now that Woodbine Entertainment Group is teaming up with bet365, it will allow the private operator to offer horse racing pari-mutuel betting to Ontarians as well.
This news comes just in time for the upcoming King's Plate event, which marks the opening of the OLG Canadian Triple Crown this Sunday.
The partnership between Woodbine Entertainment Group and bet365 makes it possible for Ontarians to be part of the action once more. It's a fresh start for horse racing fans in Ontario, bringing back a fun tradition.