Written By:
Jelena Kabić
About Author
Jelena Kabic is a sports betting writer that focusses on responsible gambling. A psychologist by vocation, Jelena volunteered in a rehab facility, where she worked with gambling addicts. She now reviews all our content to ensure it discusses betting in a socially responsible way.
Fact Checked By:
Amy Webb
About Author
Amy's introduction to the gambling world was 6 years ago, when she joined a casino operator as a content specialist. Since then, she's helped launch and maintain gambling review sites in over 8 different countries. She's tested dozens of casinos and sportsbooks, which is how she can spot a subpar brand in an instant!
Top Yukon Betting Sites In 2023
Yukon Betting Sites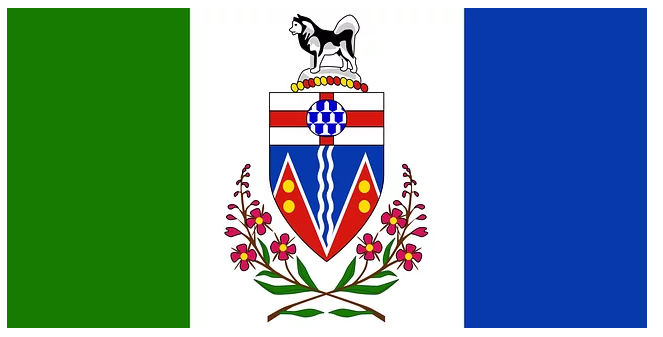 The Yukon sports betting scene has been developing over the years. Although there aren't many provincial sportsbooks, the residents can still find many operators to play at.
This guide covers all there is to know about sports betting in Yukon.
Below, you'll learn more about the legal status of online gambling in the province, discover which websites and apps you can use, and hopefully find a suitable option for your needs.
First, let's dive deeper into the legislation on online sports betting in Yukon.
Best Online Betting Sites Available to Yukon Residents
Is Online Sports Betting Legal in Yukon?
Online sports betting is legal in Yukon. The Western Canada Lottery Corporation (WCLC) regulates and manages online sports betting in this province, along with Nunavut and Northwest Territories. It offers a series of online gaming services, including Sport Select.
Sport Select covers basketball, golf, hockey, and soccer.
Players can place wagers on some of the major national and international leagues, such as CPL, MLB, or NFL.
The range of betting types is also quite interesting, allowing for props, over/under, point spread, and others.
Meanwhile, Lotteries Yukon is the provincial organization responsible for gambling. Charitable gaming is also allowed and operating licenses are issued by the Government of Yukon.
Charitable gaming includes some forms of bingo, casino, and lottery.
Is Single-Event Betting Allowed?
Players who wish to place single-event wagers can also do that on Yukon betting sites.
While this type of betting wasn't allowed in Canada for a long time, legislation has fairly recently changed to broaden bettors' possibilities.
Following Bill C-218's passage into law in July 2021, single-event sports betting became legal in the country.
Since then, several provincially managed online betting sites have added this possibility to their range.
The same happened with Sport Select, which added single-event betting to its list of options in November 2021. Players can now filter the results on the homepage by clicking "Single Games" on the menu.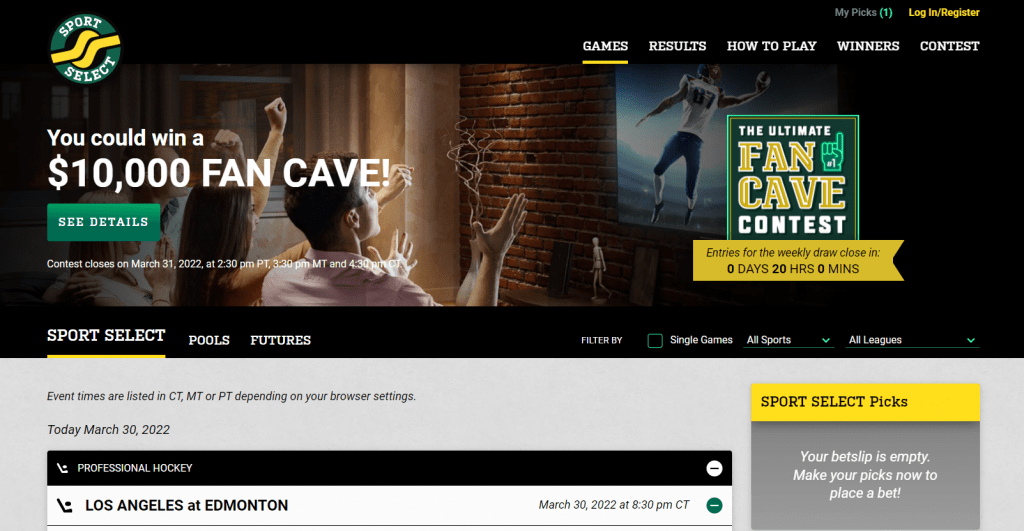 Current Online Betting Options in Yukon
The main online sports betting option for Yukon residents is Sport Select. This is the only legal website where players can place their wagers, but it comes with a catch.
Sport Select operates differently than other provincially run sportsbooks, where players can complete their bets online.
In the case of Sport Select, bettors can make their wagers online but need to save the resulting QR and submit it at a retail WCLC location to validate it.
Mise-O-Jeu, the provincially managed sportsbook of Quebec, uses the same ticketing system as Sport Select.
Other available options include offshore grey market operators. While these sportsbooks aren't regulated by the province, they are accessible to residents in Yukon. These websites offer broader ranges of sports, betting markets, and overall better usability.
Moreover, even though some of these platforms aren't regulated in Yukon, it doesn't mean that they aren't licensed by other regulatory entities.
These licenses include an Ontario gambling license, confirming that the sports betting websites are safe, fair, and respect responsible gaming protocols.
Our recommended sportsbooks are all reputable and can legally operate in Ontario. Lucky for players elsewhere, they also choose to offer their services in other provinces.
Here are our top picks, so you can choose one knowing you're opting for a trustworthy website.
How to Bet on Sports In Yukon
If you're interested in joining an online sportsbook, you may be wondering about the best way to do that. First, you'll need to register an account with a reputable brand.
We recommend that you focus on well-known platforms that have been operating for some time. It's important to always confirm the sportsbook's reputation and ensure you give preference to legal and licensed operators.
Throughout this guide, we'll recommend some of the best options of betting sites available in Yukon. Once you pick one you'd like to try, you can quickly register an account by:
Visiting the sportsbook's website
Looking for the registration button, which might say "Join Now", "Register", or "Sign Up"
Filling in the registration form with your personal details
Confirming your email in case the sportsbook sent an email verification to your inbox
Verifying your account to start playing!
Are There Online Betting Apps in Yukon?
One advantage of online sportsbooks is that they can easily be accessed via mobile devices through an internet browser. Nevertheless, some players may prefer to use a specialized mobile app.
Many offshore sports betting brands provide these apps for Android and iOS devices.
Unfortunately, Sport Select currently doesn't have any mobile app that can be used. Hopefully, this will change in the future to allow for better usability.
We'll make sure to update this section once that happens and will share all the details about a Yukon betting app with you!
Until then, we highly recommend that you have a look at the betting sites below. These sportsbooks are very comprehensive, offer competitive odds, and all of them have high-functioning mobile apps.
Are Online Casinos Legal in Yukon?
Along with Sport Select, the WCLC also provides other forms of online gambling. For instance, players can buy online tickets for lotteries, play scratch games, spin the wheel, and play keno.
Unfortunately, there isn't any province-managed platform that allows players to wager on casino games.
The good news is that, just like with sportsbooks, Yukon residents also have access to offshore online casinos.
Offshore casinos offer hundreds of casino games, like video slots, blackjack, roulette.
Some online casinos also allow players to experience live dealer games, which offer one of the most thrilling gaming experiences.
Online casinos such as PlayOJO and LeoVegas are highly rated by players. They offer an excellent level of security and fairness.
Other operators specializing in sports betting, such as Sports Interaction, also provide online casino products.
Are These Casinos Safe?
Apart from having a better game selection, more variety when it comes to the game providers, and a better live casino, our recommended offshore casinos are also just as safe as provincially regulated options.
Like our recommended sportsbooks, each of these casinos has an iGaming Ontario license, meaning its games are fair.
Best Online Casinos Available in Yukon
What's the Best Online Casino Game to Play?
It all depends on your preferences! If you're out for the best RTP, go for slots.
If you're in it to win it, choose any progressive jackpot game and hope for the best!
Or if you like quick and simple games, opt for baccarat, or even live baccarat.
Related reads:
FAQs
Which is the best betting site in Yukon?
The only provincially regulated betting site in Yukon is Sport Select. However, residents in this province also have access to offshore operators, which tend to have better overall features. Sportsbooks such as PlayOJO, LeoVegas, and 888Sport are some of the best available options.
Is online gambling legal in Yukon?
It's possible to play at the online gambling platform provided by the Western Canada Lottery Corporation. Offshore online casinos and sportsbooks regulated by international authorities are also available to residents of Yukon.
What is the legal age for sports betting in Yukon?
The legislation surrounding gambling in Yukon states that players must be at least 19 years old to legally gamble in the province. It's important to note that the legal gambling age is not the same in all provinces, so double-check this information if you intend to travel to other regions to bet on sports.
Are there any land-based casinos in Yukon?
There is one single land-based casino in Yukon, and it happens to be the oldest in Canada. The Diamond Tooth Gertie's Gambling House is located in Dawson City. It was founded in 1971 by the Klondike Visitors Association, which still runs it today. The casino has twelve gaming tables and sixty-four slot machines.
Which is the most trusted betting site in Yukon?
Any betting site with an iGO license is a trusted one. However, they're not all available in Yukon. The ones we recommend that are include Bet99 and bet365.