Written By:
Jelena Kabić
About Author
Jelena Kabic is a sports betting writer that focusses on responsible gambling. A psychologist by vocation, Jelena volunteered in a rehab facility, where she worked with gambling addicts. She now reviews all our content to ensure it discusses betting in a socially responsible way.
Fact Checked By:
Amy Webb
About Author
Amy's introduction to the gambling world was 6 years ago, when she joined a casino operator as a content specialist. Since then, she's helped launch and maintain gambling review sites in over 8 different countries. She's tested dozens of casinos and sportsbooks, which is how she can spot a subpar brand in an instant!
Best Keno Casinos in Canada | Play for Real Money
Keno Casinos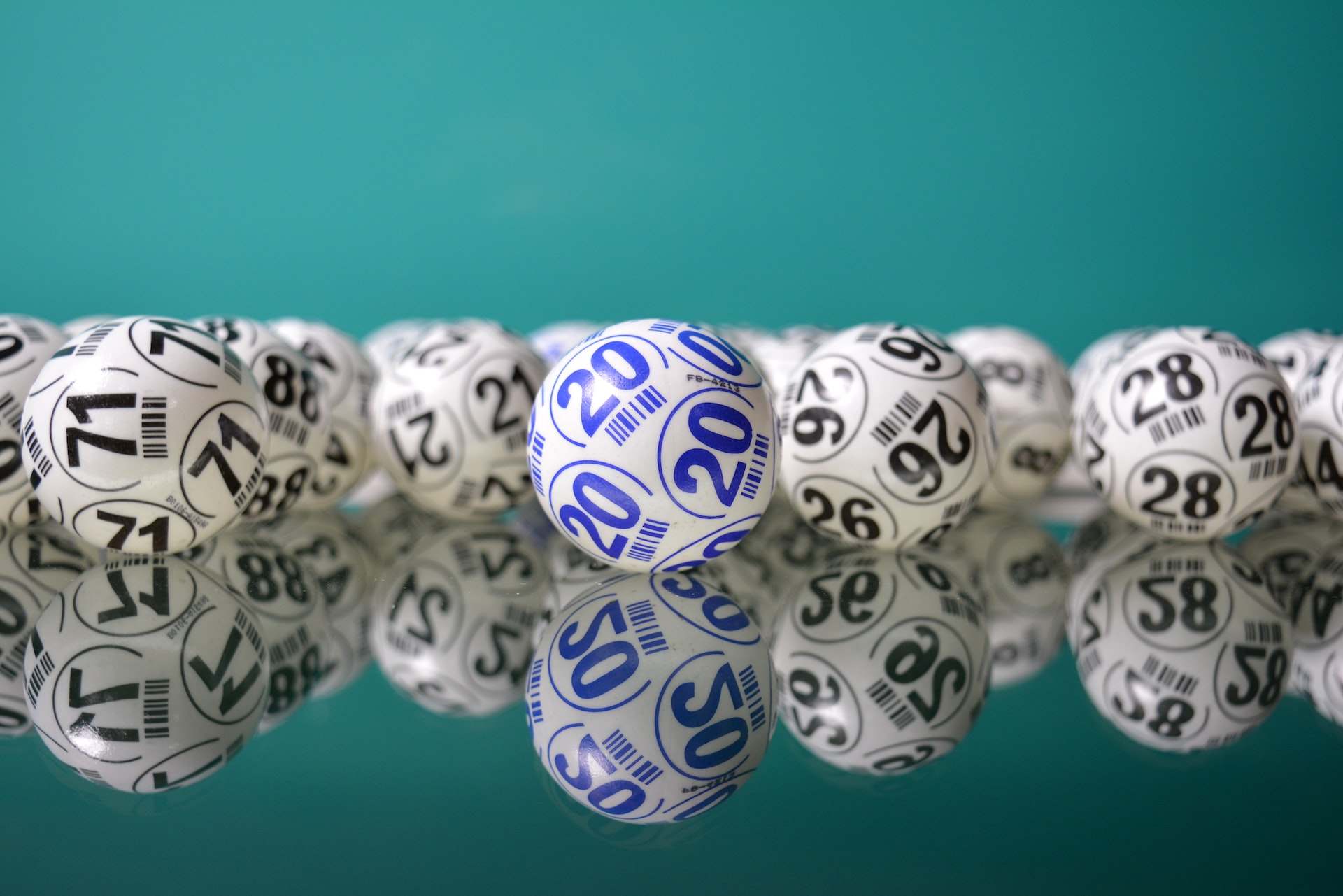 Keno is a simple, yet thrilling game. Nowadays, you can easily play it online, although not all casinos have it on offer.
Our guide will serve not only to help you pick the best online Keno casinos, but also to:
Give you an overview of the game
Lay out the most popular variations
Explain all about strategy and patterns
Let's get the ball rolling!
Top Canadian Keno Casinos
What Online Casino Has the Most Keno Games?
While most casinos tend to have just one Keno game, BetRivers has two, thanks to a recent addition.

How to Play Keno Online
Playing Keno online is similar to playing it offline, so we'll start with the rules and finish with the (minor) differences between the two.
Keno, whether offline or online, is usually played with 80 numbers. Either a machine (offline) or a random number generator (online) draws 20 of those.
The players can pick anywhere from 1 to 15 numbers they think will be on the final tally. The allowed number of guesses will depend on the casino.
Based on both the number of overall and correct guesses, your potential winnings will be determined as the game progresses.
Your potential payout will be shown on a payout table.
Let's say you played six numbers — it would look something like this.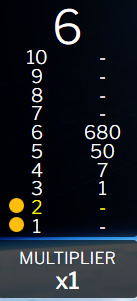 The only differences between classic and online Keno lie in the way you're picking the numbers.
In a physical venue, you would usually do that with a crayon or ink, much like you would at bingo.
When it comes to online Keno, you mark them by either clicking with a mouse or tapping on your phone.
The numbers you picked are known as spots, while every number you guess is a match or a catch.
What Are the Best Keno Numbers to Pick?
Keno is a game of luck. Therefore, any number you pick is equal to any other number, and has the same chance of being picked.
We can't tell you of any secret numbers that will guarantee you a win, so go with your gut. There are, however, some strategies you can stick to, which we talk about at the end of this guide.
Keno Variations
Classic Keno is played with 80 balls and allows players to choose between 1 and 15 spots — but that's not the only Keno variation there is.
These variations usually only slightly differ from the classic game, but they make the experience more fun and tend to result in a higher payout.
Mini Keno (40-Ball)
The only difference between classic and Mini Keno lies in the number of balls being used.
Mini Keno uses 40 balls, leaving you less room for guessing. But because there are fewer numbers to guess from, it also means you have a higher probability for a match.
Power Keno
Like most other variations, Power Keno is played with 80 balls.
But here's the twist: if you catch the last number, you get a 4x multiplier.
In this version, you can choose between two and 10 numbers.
Many choose power Keno as their preferred variation because of the excitement and large potential winnings.
Progressive Jackpot Keno
Like with any other progressive game, once someone hits the jackpot, their winnings are significantly higher compared to the average.
However, in order for it to be that lucrative, this variation also requires you to place bigger bets, and even play some side bets.
Live Dealer Keno
This option is perfect for those who enjoy the thrill of a live game. Instead of just watching numbers appear on a screen, players are watching a live dealer game.
Bonus Spot Keno
This variation is similar to Power Keno. The difference is that you get a 5-10x multiplier if you catch the first ball, rather than the last.
Free Keno
While not a variation per se, we featured this version to let you know you can play Keno online for free, with no strings attached.
This is a good idea for beginners, to get to know the game before betting any money on it.
Which Keno Has the Best Odds?
When deciding which Keno you want to play, you first need to decide between online and offline Keno.
Online Keno is the one that gives you better odds, with a house edge that goes as low as 5%. Meanwhile, Keno played in physical venues usually gives the house a 30-35% edge.
This isn't surprising, since a physical game of Keno requires a lot more expenses than an online version.
As for the specific Keno variation, any 20-spot Keno game will give you slightly better odds than other variations.
And if you play 5 numbers, your odds are that much higher, giving you an almost one-in-four chance to win.
Which Keno is Best to Play?
While odds are a purely mathematical thing, choosing the "best Keno" to play is a matter of personal preference.
If you enjoy the classics, then a regular 80-ball Keno game is likely the right one for you.
Those who love the thrill of multipliers can go for Power Keno or Bonus Spot Keno.
And if you're "in it to win it" and can afford to place higher bets, Progressive Jackpot Keno may be the one for you.
The odds don't differ that much across the variations, and after all, Keno is a game of luck.
With that in mind, any Keno game that best suits your personal preferences is the best one for you.
Keno Payout Percentages
When deciding how many numbers to play in Keno, it's good to be aware of how each additional number affects your potential payout.
Below we've shown the way your chances of winning and the payouts themselves change based on how many numbers you play and guess.
Keep in mind that every casino has a different payout, so treat these numbers as averages.
Numbers Played
Payout Percentage
Number of Matches
Payout (per $)
1
50%
1
$2
2
60.1%
2
$10
3
62.4%
2
3
$2
$25
4
58.2%
2
3
4
$1
$5
$50
5
67.2%
3
4
5
$2
$15
$500
6
62.1%
3
4
5
6
$1
$5
$50
$1.500
7
64.1%
3
4
5
6
7
$1
$2
$15
$150
$5.000
8
59.4%
4
5
6
7
8
$2
$10
$50
$400
$15.000
9
60.5%
4
5
6
7
8
9
$1
$4
$25
$200
$2.500
$25.000
10
63.8%
0
5
6
7
8
9
10
$3
$3
$10
$50
$500
$10.000
$200.000
Keno payout percentages
What Is the Best Keno Strategy?
While Keno is, as mentioned before, a game of luck, there are some tips you can follow to improve your chances.
Pick between 4 and 7 numbers. Sure, the more numbers you pick, the bigger the chance you will guess some of them. But at the same time, the more numbers you will need to guess in order to win.
By keeping to 4, 5, 6, or 7 numbers, you give yourself decent odds with a decent (potential) payout.
Don't change your numbers too much. All numbers are drawn based on a random number generator, so there's no rhyme or reason behind it. Just because 7 has appeared in the last 5 draws doesn't mean it will be drawn the sixth time.
That's why changing your numbers to follow a pattern doesn't necessarily make sense.
Have a limit on losses. Always play responsibly. Decide upfront your limit on both losses and winnings. Once you hit it, go home (or go offline).
How Do You Play Patterns in Keno?
As we just mentioned, the idea of "hot" and "cold" numbers really doesn't fly with random numbers being drawn.
But because our brains are wired to see patterns everywhere (it's how we make sense of the world!), we try very hard to see them in random places as well.
Games of luck like baccarat or Keno are among those places.
And while some claim that certain Keno games feature more X and fewer Y numbers, keep in mind that each Keno draw is statistically independent of the previous one.
That being said, one way to play Keno patterns is to find places that allow multi-card Keno.
As the name would suggest, you play three or four cards instead of one. You overlap some numbers and choose some different ones for each card.
That way, if your chosen numbers win, you win on all the cards. If they fail, you still have a chance to win with your other numbers.
The downside of this approach is that you have to place the same bet on all the cards. So, if you're placing $4 on 4 cards, that's $16 spent on just one draw.
FAQs
How many numbers are best for Keno?
When playing Keno, it's best to choose between four and seven numbers. That way, your probability to guess them is still decent, and paired with good odds.
What are the best 5 numbers to play in Keno?
How do you play Keno lottery in Canada?
You can play Keno in physical venues in Canada, or opt for a safe online casino instead.
How do you play Keno in BC?
Which Keno has the best odds?
Online Keno has far better odds than the one played in physical venues. As for specific variations, 20-spot Keno gives you slightly higher odds compared to other versions.
What does keno mean in casino terms?
Keno is a popular casino game involving 80 (or sometimes 40) numbers. Players guess which 20 will be picked, and their winnings are determined depending on how many they get right.