Bet for Free in Canada at BetRegal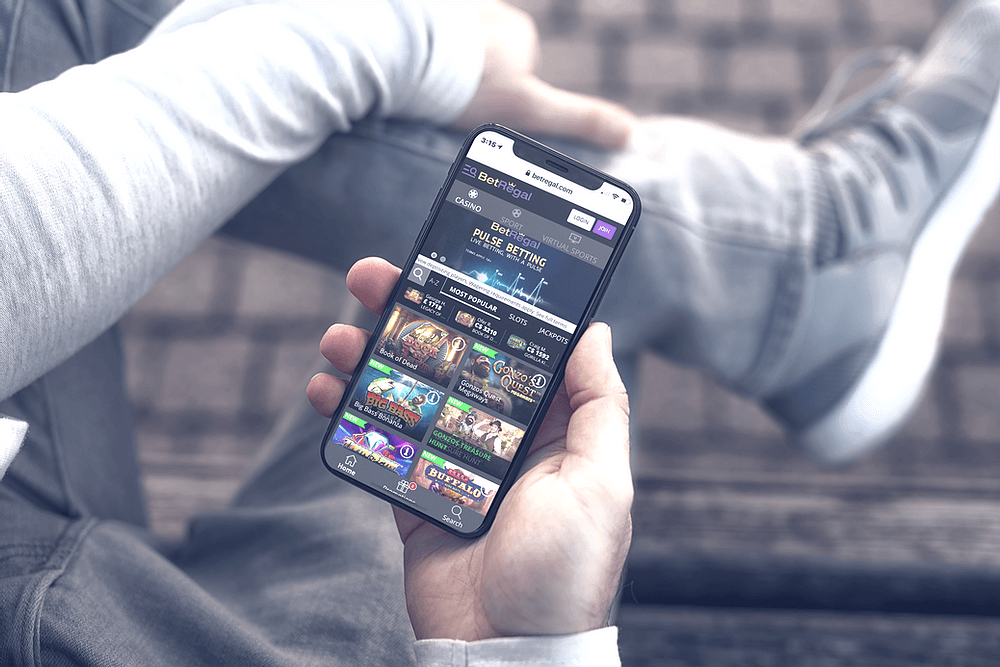 BetRegal is the latest company to announce its entry into the Canadian market.
However, unlike other operators like theScore, BetRegal has taken a different first step in Canada.
BetRegal has launched a unique, free-to-play betting platform for Canadians to enjoy!
Is BetRegal a New Operator?
BetRegal is not a stranger to the betting scene. The company launched in 2015 and has seen a lot of success with European markets.
It also has reputable licenses from the UK, Malta, Ireland and Curaçao.
However, this is the first move in the Canadian market for BetRegal, closely followed by their multi-year partnership with the Canadian Football League.
How Does BetRegal's Free-to-Play Platform Work?
BetRegal has chosen a free-to-play betting platform as its first product for Canadians.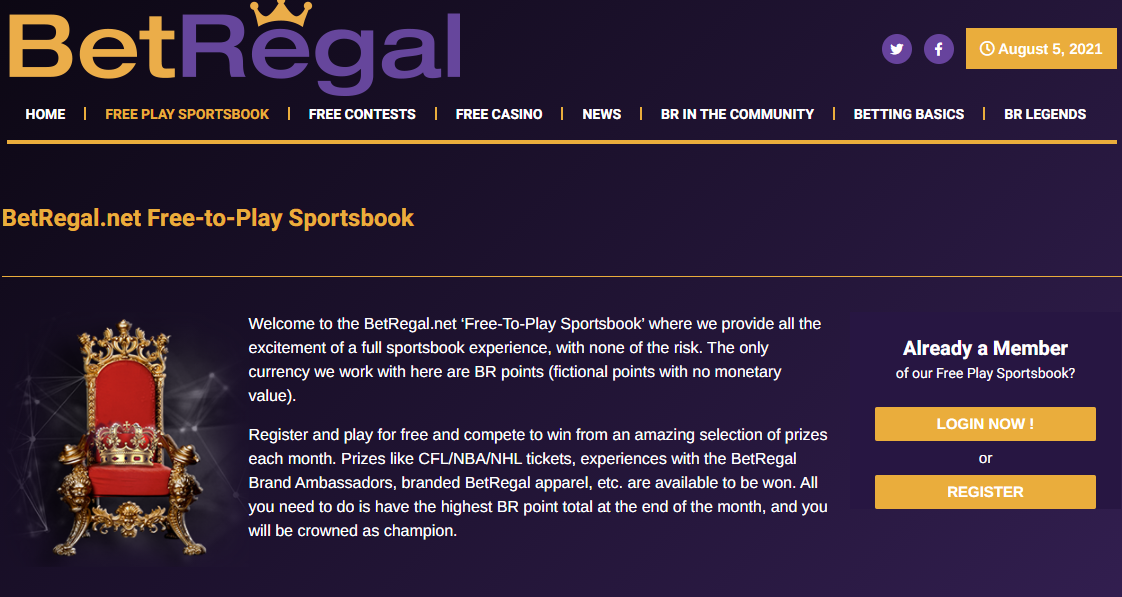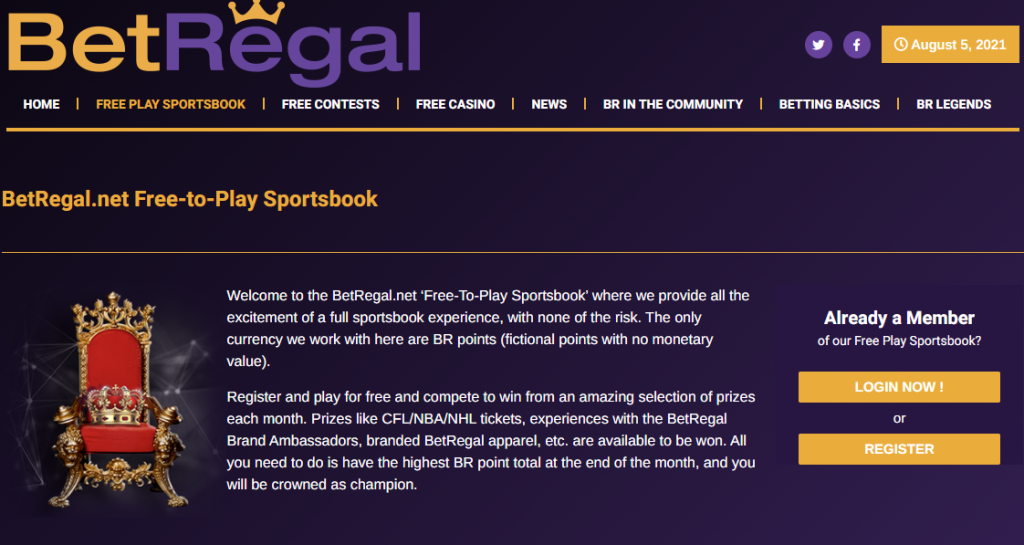 BetRegal.net allows you to experience the thrill of a full sportsbook experience with none of the risk of real money betting.
Instead of real currency, players use BR points that are fictional points with no monetary value. These points can be used to bet on teams and sports of your choice.
Members can also win monthly prizes like CFL, NBA and NHL tickets!
All you need to do is register and immediately receive 100 BR points to use as you see fit.
Can I Play for Real Money at BetRegal in Canada?
No, at the moment you can't play at BetRegal for money if you're in Canada.
We don't exclude that this option may be available soon and the free-to-play platform is just a first step in the Canadian market.
However, this will likely happen later on in this year when Ontario launches its new gambling framework and allows private operators to offer their products in Ontario.
We'll be following the situation closely and keep you updated on all the latest details!
In the meantime, if you want to bet for real money in Canada, we recommend Bet365 as a safe sportsbook with a solid offering.